Athens is an eclectic city with many things to do.  This great post about free things to do in Athens will help you plan your city break and have an affordable time.
Equally, my Athens Travel App (see below) can be downloaded to your iPhone, iPad or Android app and you can have travel planning in the palm of your hand to discover the best neighborhoods in Athens: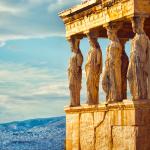 As Athens is such a varied city, here I compile for you a guide to Athens neighborhoods/best neighborhoods in Athens to give you a flavour of what to do here.
Guide to Athens neighborhoods – Plaka
Plaka is by far the most explored neighborhood of the city and one of the best neighborhoods in Athens.  Referred to as the 'neighborhood of the Gods', Plaka is built around the ancient Agora on a hill, right below the famous Acropolis.  It's quite steep and climbs up to stunning views across the city, so wear comfortable walking shoes.
There are several activities one can do in Plaka;
Guide to Athens neighborhoods; Find the hidden island village of Anafiotika
 

View this post on Instagram

 
The hidden island village of Anafiotika is located under the northeast side of the Acropolis and this best neighborhood in Athens was built in the reign of Otto of Greece – the Bavarian prince who in 1832 became the first modern King of Greece.  Construction workers were needed to work on the King's Palace and they came from Anafi, a tiny island in the Cyclades chain with a population of roughly 271 people today.
 

View this post on Instagram

 
Today there are only 45 houses remaining, yet wander through the alleyways and seeing this unique neighborhood – planned so that it resembled a Greek island – really does make you feel like you've stepped back in time.
There's also incredible street art to be seen here.
Plaka also has the flea market where you can buy anything from old drachma coins to tavli boards.  My best souvenirs from Greece article shows you some of the delights you can buy from the Plaka flea market.
 

View this post on Instagram

 
You'll also find the oldest street in Athens and the whole of Europe located in Plaka.
Also nestled under the slopes of the Acropolis hill, Tripodon Street–referring to the copper tripods that ran the length of both sides of the street in ancient times–regularly had many nighttime torch processions in honour of the god Dionysus.
Guide to Athens neighborhoods – Syntagma Square
Also known as Constitution Square and named after the constitution that Otto, the first King of Greece, was forced to lay down after a popular and military uprising on 3 September 1843, Syntagma Square is a hive of commercial and political activity in Greece and is located in front of the 19th Century Old Royal Palace that now houses the Greek Parliament.
 

View this post on Instagram

 

Bordered by several cafes and shops and the famous Hotel Grande Bretagne, immediately outside the Parliament building the Evzone Guards guard the Tomb of the Unknown Soldier.
It's within walking distance of many of the popular sites including Monastiraki, the Acropolis and Parthenon as well as Ermou Street, the tenth most expensive retail street in the world.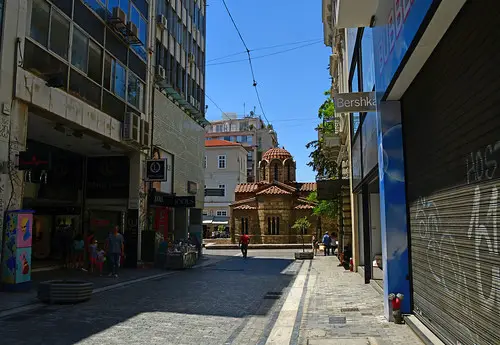 Guide to Athens neighborhoods – Psyrri
North west of Monastiraki you'll come across another old neighborhood in Athens.
In Psyrri you'll find old neo-classical buildings, trendy bars and bars playing Greek blues (rembetika), some boutique hotels, restaurants and tavernas all centering around Iroon Square, not forgetting the unique Little Kook themed cafe mixed in with the eclectic street art.  It's the place where all generations hang out until the early hours and is full of life.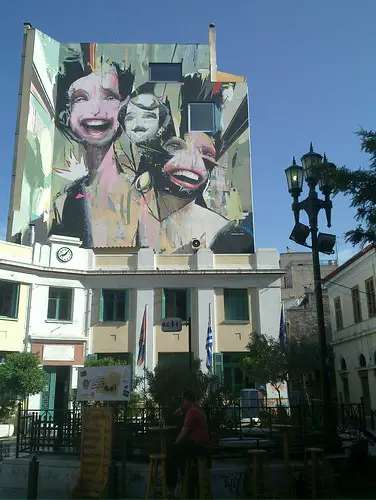 TIP: Be sure to head along the main Athanais Street in Psyrri up to the Varvakios Central Market–the 'Grand Central Station' of food where celebrity chefs and locals alike via for the best meat, fish, fruit and vegetables.
Street Art in Athens – an alternative tour.
Guide to Athens neighborhoods – Kolonaki
We're now heading into the classy area of Athens, where Armani and Chanel rub shoulders with Gucci, not to mention original Greek designers, art galleries, one centre of the Benaki Museum–preserved inside a neo-classical house and many upscale cafes and restaurants with outdoor seating and boutique hotels, making it a lively district at any time of the day or night.
Kolonaki translates to 'Little Column' and is named as such for the two metre column in Kolonaki Square.
Nestled at the base of Lycabettus Hill, it's a fantastic Athens neighborhood to even just window shop, then sit and nurture a Greek coffee for a few hours with friends before heading back to your hotel; the CocoMat Hotel in Kolonaki is famous for its unique mattresses made in their factory in northern Greece and their eco design concept.
Guide to Athens neighborhoods – Exarchia
If you're looking for a slightly edgier, alternative part of town, Exarchia is where you'll want to explore.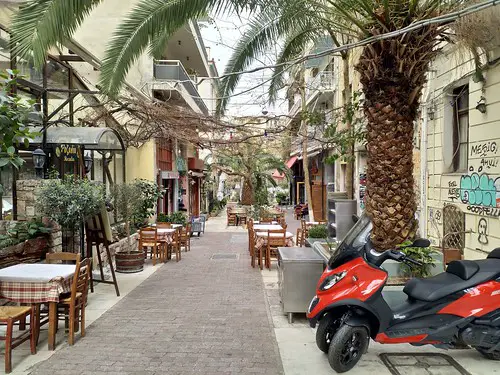 Kolonaki and Exarchia tend to bleed into each other and it's probably best not to base yourself here as trouble can frequently occur–it's where many students and anarchists hang out to plan their next moves, hence don't be surprised to see booted riot police on every street corner and around the square.

But Exarchia does have a great buzz to it.  Coffee shops, politically charged street art, anarchist bookshops, vintage shops selling anything from rotary telephones to vinyl records and jazz bars–anything goes.
The people that frequent Exarchia are actually pretty friendly, with its youth culture…just be on your guard and take note of the days of the year that mark holidays or events that could potentially make being there an issue:
17NOV – Student Uprising against the ruling Junta in 1973.  The Junta retaliated to reimpose martial law.  It's a very important time in recent Greek history and worth reading (click link)  to understand why this day is 'remembered' every year–usually accompanied with trouble, unfortunately.
06DEC – On 06DEC 2008, a 15 year old Greek student by the name of Alexandros Grigoropoulos was killed by a special officer in Exarchia, resulting in widespread rioting, not just in Athens.  This date tends to stir a hotbed of emotions yearly.
Guide to Athens neighborhoods – Kastella and Mikrolimano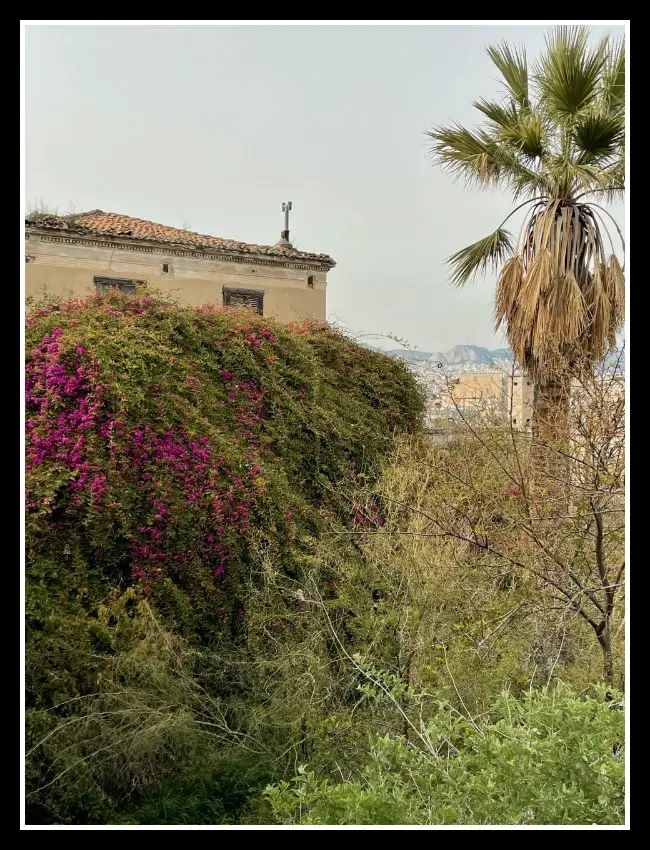 Now let's head down the coast–along the Athens Riviera to see some alternative neighborhoods. Kastella is a pretty, considered upscale district near Piraeus port. It's perched on a hill with a lot of the houses sporting neoclassical architecture.  There's a quaint bowling green here and open air theatre that has performances in the summer months.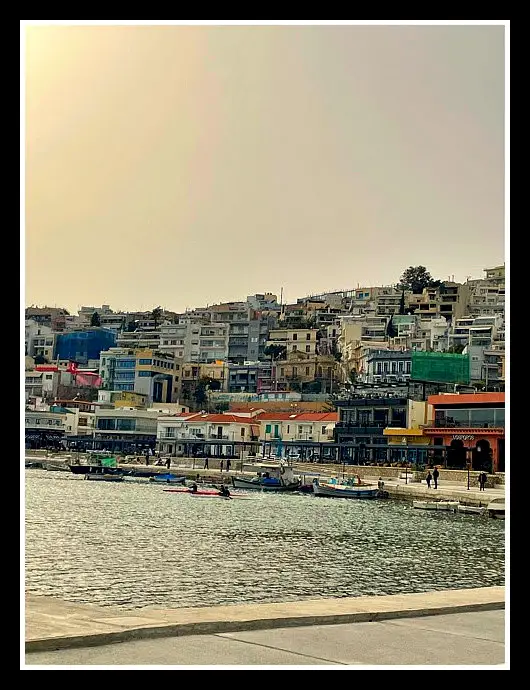 Mikrolimano is the small marina that Kastella looks down upon.  Fishing nets, bobbing fishing boats and some more upscale yachts (if you're lucky), plus a promenade lined with cafes and tavernas awaits you.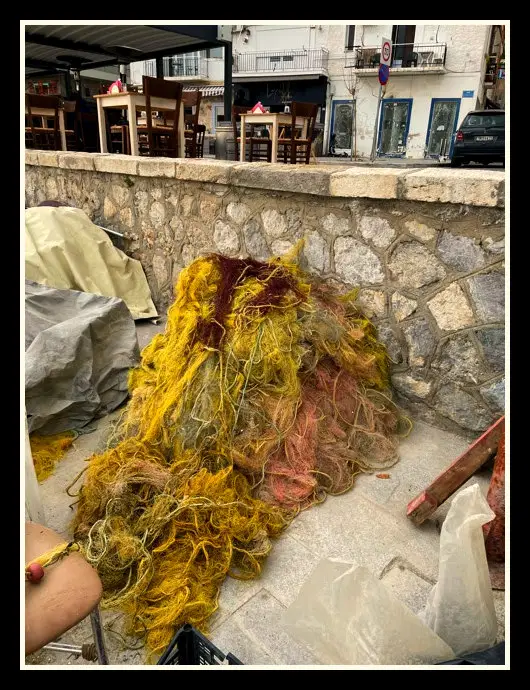 It's worth basing yourself in Kastella for a day or two before you take a ferry to the islands.   See my Luxury Athens Beach Hotels guide to help you in your planning of where to stay.
Guide to Athens neighborhoods – Conclusion
I've listed here some of the Central Athens neighborhoods.  Don't forget–located approx. 45 minutes from the centre is the Athens Riviera, a stretch of coastline running from Piraeus port down as far as the southernmost tip at Cape Sounio, which certainly gives the French Riviera a run for its money.
 

View this post on Instagram

 
Check out Vouliagmenis Lake–an alternative swimming spot along the Riviera in a natural fresh/sea water spa lake.
 

View this post on Instagram

 
What's your favourite Athens neighborhood?
PIN for later