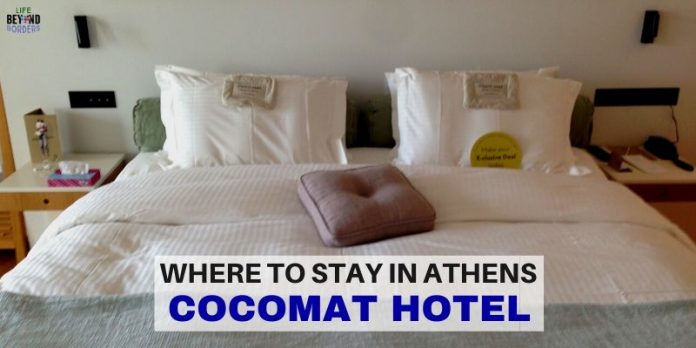 Founded in 1989, CocoMat never started out as a hotel.  The company actually makes beds and furniture, but it's so much more than that…because these beds are luxury, or beyond luxury in my option, and that's not an exaggeration.
Despite any hosted services, all opinions remain my own
| Originally written in FEB17 | Updated and re-posted in MAY20 |
Why?
It's not only their comfort level, the fact that all CocoMat's products are made from natural material or the fact they believe in supporting local NGO's and contributing to the local community…no, for me it's the fact that they don't just pay lip service to the assertion they respect all their staff and feel all their employees have a say in how the company can improve, and it's the fact that their products are hand made in their factory in Northern Greece – a town called Xanthi – where local people work who follow traditional carpentry methods, use locally sourced materials such as wool, wood, cotton and seaweed (yes, you read that right!).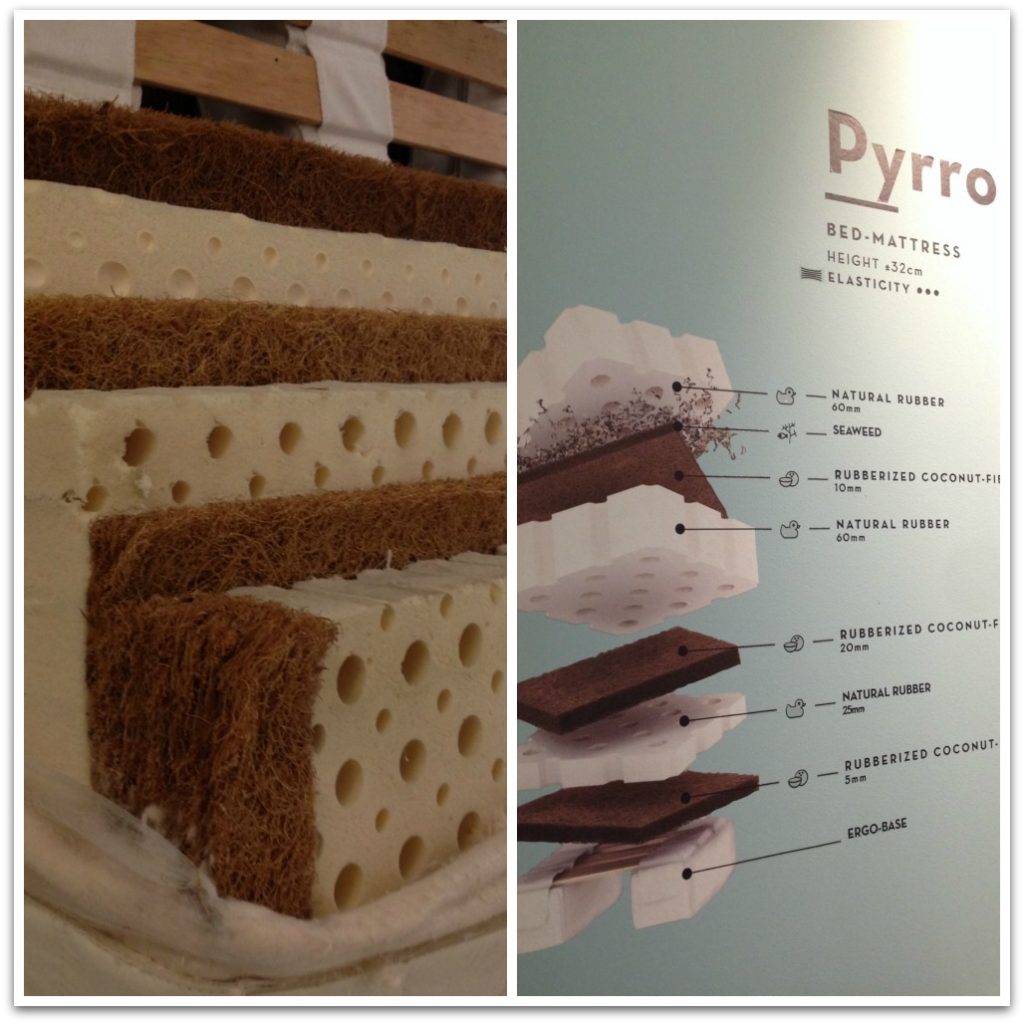 To me, this respect towards its staff, the environment and community shows the product is made with love and care – and this will reflect in the 'vibe' of the product, if that makes sense.  I truly believe that.
Cocomat Hotels
Skip forward to 2012 and CocoMat opens its first hotel in the northern suburbs of Athens, Kifissia, the Hotel Nafsika, where I had the pleasure of staying.  In January 2016, CocoMat revealed their newest establishment, CocoMat Kolonaki – located in downtown Athens, a stone's throw away from Parliament (Syntagma) Square and all that central Athens has to offer.  It's a great place to stay in you want to be well located for all the sights Athens has to offer.  My Insider's Guide to Visiting Athens can help you with your planning.
My CocoMat Kolonaki experience
Researching for Rough Guides has recently allowed me the pleasure of experiencing the hotel side of this company.  I have stayed in hotels that offer CocoMat's luxury bedding and products, for example at Kokkini Porta Rossa on the Greek island of Rhodes, so I knew what to expect: nothing short of an excellent night's sleep, at least. So let's delve deeper into the 'CocoMat Kolonaki experience', as I like to phrase it.
Don't be fooled by CocoMat Kolonaki's entranceway…this is a priority!
This may sound like an odd thing to point out, but I feel it's important.  CocoMat have a wonderful philosophy of combining their whole product together, which in practice means that you enter the hotel from the Ground Floor shop level then make your way down to the Lower Ground Floor Reception area. So, don't be confused if your UBER or taxi or Google Maps drops or directs you right outside their shop…the door is open and you just need to go to the Lower Floor to check in (there is an elevator to take you down if you're coming with a lot of luggage). The building is an old 1935 apartment block, which in Athens are usually quite ugly unfortunately.  But this has been completely refurbished to its current minimalist and relaxed style.  You can see the wooden panels that adorn the front give it a modern twist that actually cover the balconies of the front facing 'Boulevard' Rooms and can be moved to adjust the amount of light to let in.  A modern version of the 'tents' that one usually has on their balconies.
CocoMat Kolonaki rooms
The total number of rooms and suites at CocoMat Kolonaki  is forty-two.  They're divided into three styles:
Boulevard (front) rooms: €210 per night inc. breakfast (August price)
Urban (back) rooms: €190 per night inc. breakfast (August price)
Sleep Tight (internal) rooms: €160 per night inc. breakfast (August price)
All rooms feature the famous CocoMat bed and bedding and whilst the Boulevard Rooms feature those great sliding wooden panels, the Urban Rooms are quieter as they're at the back of the building.  The Sleep Tight rooms can be considered cozy.  Whilst they don't offer a view, they do have an inner window and the rooms have been decorated to a very high standard.
Check out more boutique hotel choices in Athens: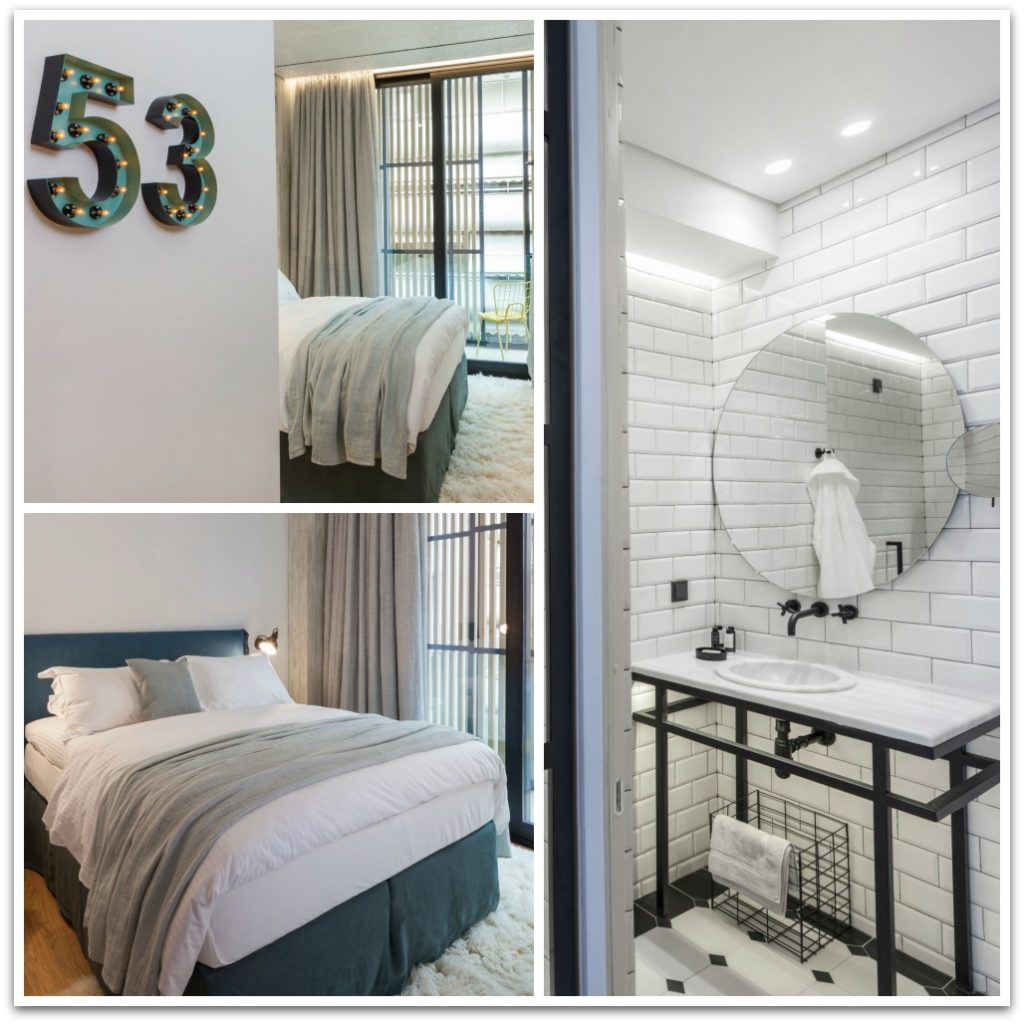 Floors 4, 5 and 6 offer the suites and I was offered a 35 sq metre Urban Suite on the 5th floor.  The aesthetics and layout, plus my small balcony, let in plenty of light and my combined bed/sitting area made me literally feel I was at home.  Bath robes and slippers are provided and to launch myself into bed after a monsoon shower was sheer pleasure.  I felt like a Disney princess!
Cocomat Roof terrace
My favourite part of the building, apart from the suite.  Located on the 7th floor of the building and with sweeping vistas past the Acropolis out to sea and a small herb garden – ingredients used in CocoMat's cooking – look at their back wall and you'll see it tastefully adorned with ironic street art by Dimitris Liossis.  It really brightens the place up, giving it a relaxed feel and a pleasure to sit on spring and summer evenings.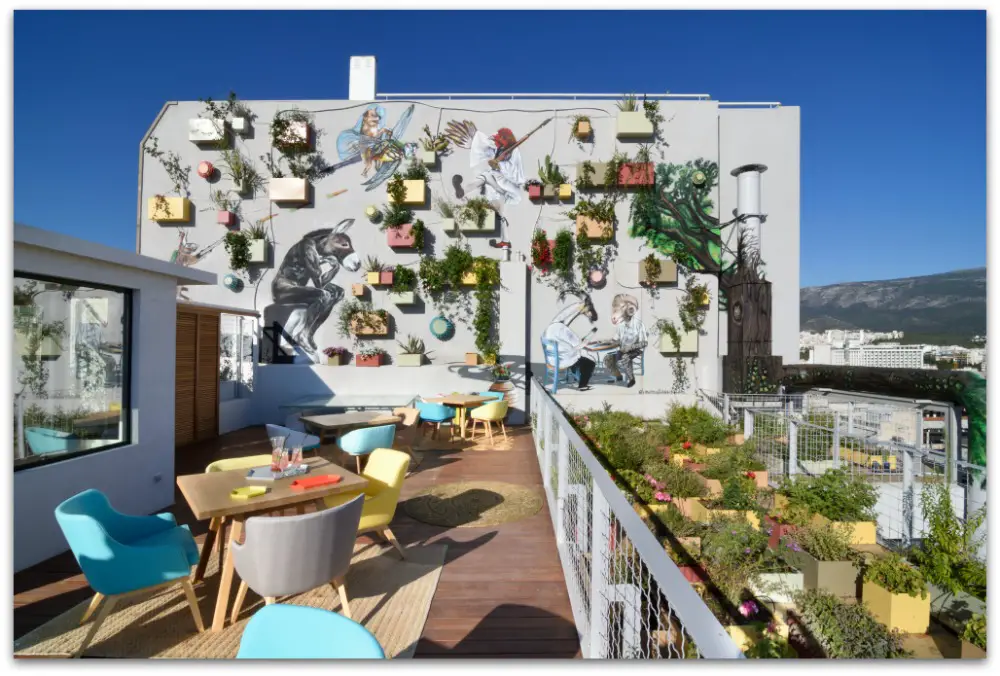 Conclusions
George Pertesis, CocoMat Kolonaki's General Manager, arranged my stay and was the perfect host.  At the very beginning of this post, I mentioned that CocoMat's philosophy is to treat their staff as they would treat their customers: with respect and honour…and to understand that every staff member has a contribution to make. This is reflected as it came across as if all members of staff genuinely enjoyed their work, so this reflected in the service provided.
No uniforms, just a casual style yet not affecting the professionalism of the staff.  Yes, CocoMat Kolonaki's prices reflect the high quality of their product, but they understand that high quality does not have to necessarily mean 'snobbishness' or 'pretentiousness'.  And you won't find either at CocoMat.  What you WILL find is luxury within a relaxed atmosphere and leave with a feeling of genuine Greek philoxenia: a Greek life philosophy of friendship, hospitality and love.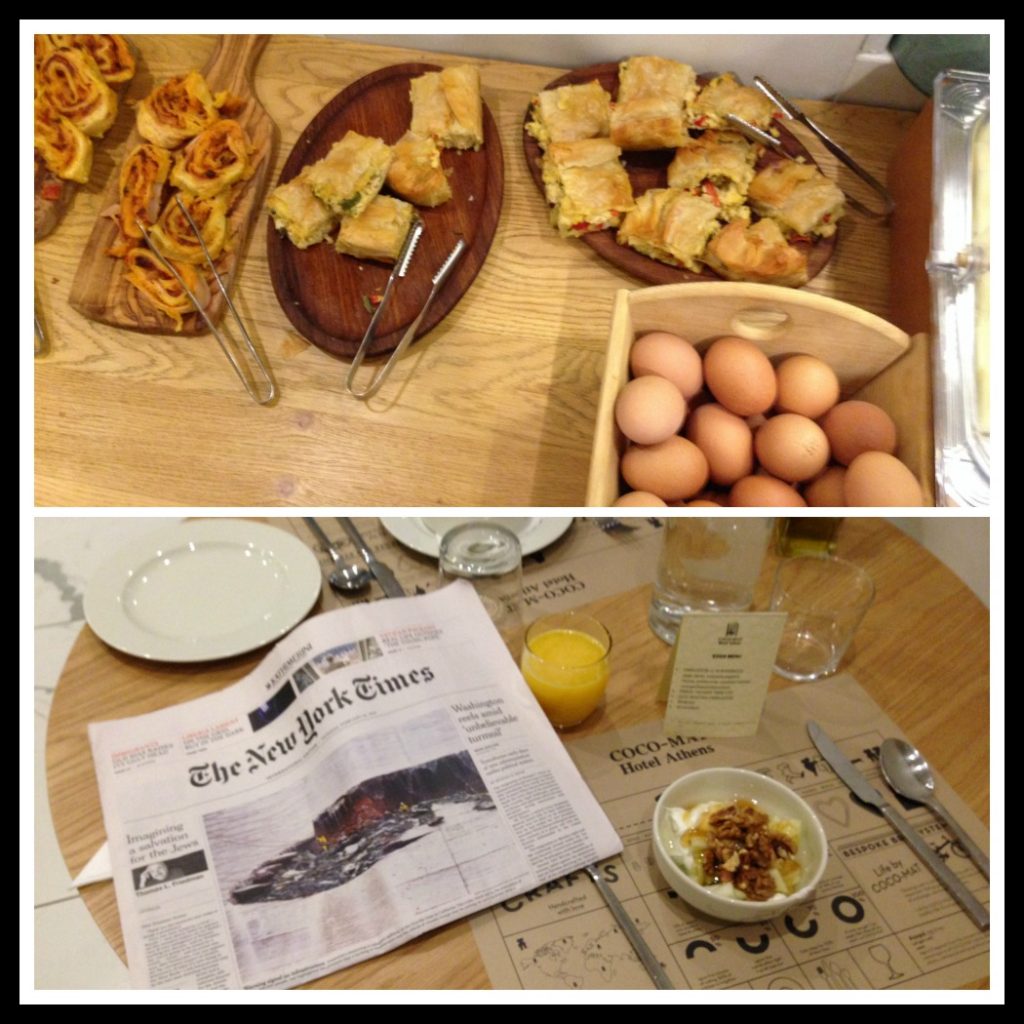 You can research CocoMat Kolonaki's prices and book here (note: I will receive a little bit of commission, at no extra cost to you). It's a hotel perfectly placed for exploring Athens, yet so comfortable you will probably not want to leave the premises!
Enjoy your stay or, more accurately, your CocoMat Kolonaki experience.
Pin for later