I was very lucky this Saturday 5th October!I had the pleasure of being offered one night free by Coco-Mat in Kifissia, a rather swanky Northern suburb in Athens. Coco-Mat was established in 1989 here in Greece…if you've not heard of them, they're Award-Winning makers of quality mattresses, pillows sleep products, towels & furniture. They have stores around Greece and various places in Europe, the Middle East, the U.S.A.and Asia including France, Spain, The Netherlands, Germany, Belgium, Saudi Arabia, New York, China & South Korea.
The Coco-Mat concept of wellbeing for all by creating a truly restful night's sleep has migrated into the company opening a series of Hotels and Resorts around Europe. And I spent the night in their Nafsika Hotel, Kifissia, Athens. Only opened for a year and a half, what awaited me? How was the experience? What's all this fuss about pillows and beds?
The company has a simple philosophy: to make your stay feel as if you're at home. And I have to say, they've created an ambiance that certainly reflects this. From the moment you step through the front door, the open plan 'reception' / relaxation area / restaurant plays its role.   Cleverly there is a lot of light, open space and an open kitchen. The ability to see through the glass into the kitchen area goes one step further into ensuring a homely atmosphere.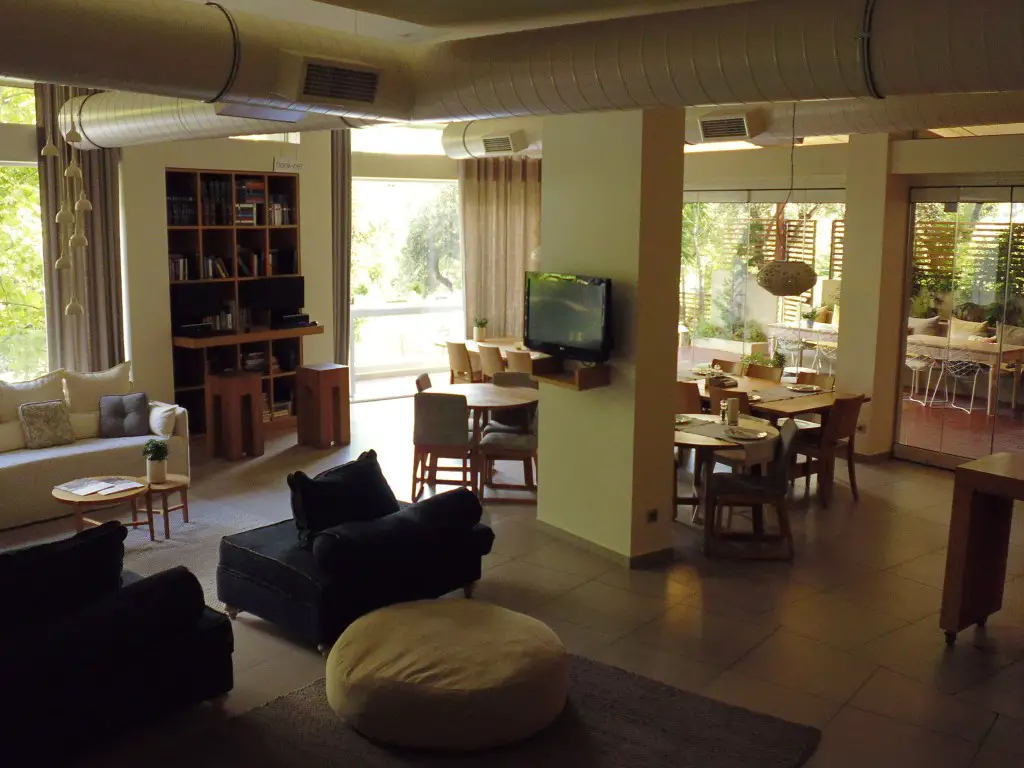 They go further by providing you with their top quality mattresses and pillows. And believe me, I slept like a baby.
Sleep is vital to wellbeing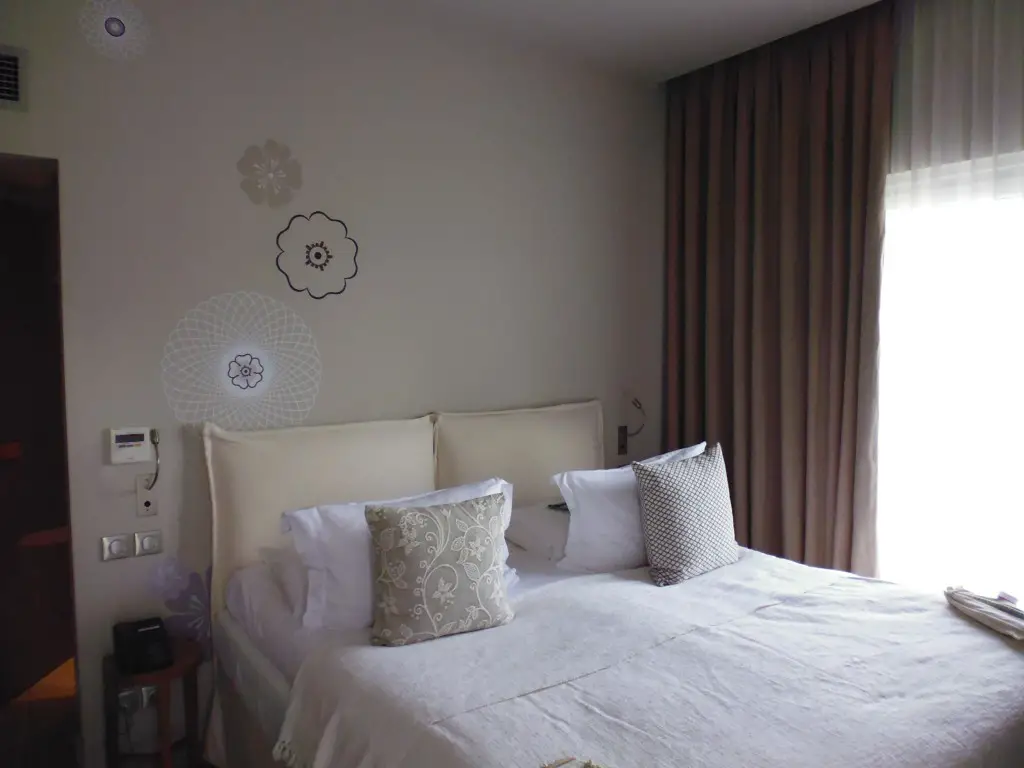 I usually sleep very well, but didn't realise how much better I could sleep until I slept on a Coco-Mat bed and pillows.  After a delicious dinner of spinach risotto, I had a lovely long, hot shower in the monsoon style bathroom, then crawled into bed for some cable TV (another little luxury for me).  An hour later I was fast asleep, head nestled into the goose down pillow, body firmly moulded into the gorgeous mattress.  I awoke rejuvenated (not quite jumping out of bed)—and ready for breakfast.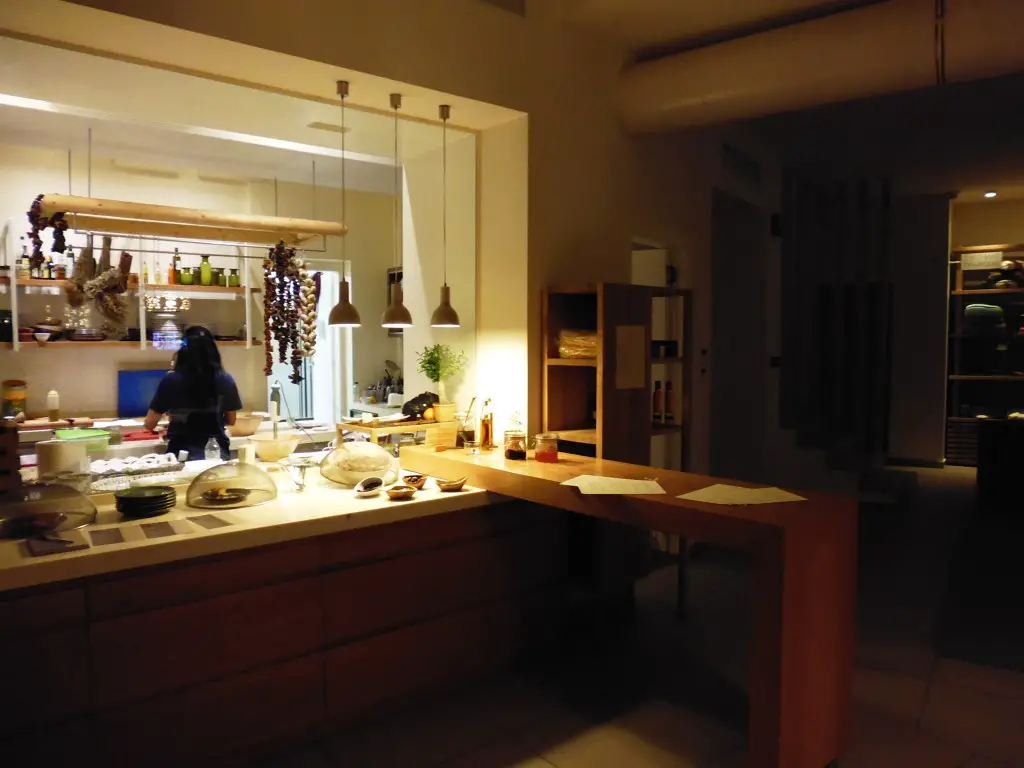 Muesli, fresh orange juice and a buffet selection of cheeses, home-made bread, halva and cheese pies awaited me. I could have had fresh coffee and a range of teas too.
Other hotels
I would jump at the chance to stay in another Coco-Mat Hotel.  In Greece they offer locations in Athens, Serifos, Halkidiki, Karpenisi, Korinthia, Karitsa Larisas, Alonissos, Milos and Karpenisi as well as a the sailing boat ANEMOLIA which provides exceptional cruising holidays in the Sporades and North Aegean Islands (yes please!). COCO-MAT Hotel Nafsika in Kifissia, Athens (where I stayed) is perfect for business and pleasure alike. If I'd wanted to explore Kifissia more closely, I could have done so by borrowing one of their bicycles (unfortunately I don't trust myself not to fall off into the path of an approaching car, otherwise I would have done).
Rates at the Hotel Nafsika in Kifissia, Athens start at 115 Euros per room per night for a Double, rising to 150 Euros per night for the Suite.   Whether you're coming to Athens (or Greece) for business or pleasure, I'd highly recommend Coco-Mat Hotels for their ambiance, healthy food and, of course, a guaranteed peaceful night's sleep.

Thanks for hosting me! See you in another hotel sometime.
---
If you have something in Athens or Greece that you're keen to promote, contact Bex to see if we can arrange to help promote.  Greek made clothes?  Small guesthouse? Sailing holiday?  Doesn't matter – we can discuss.  Look forward to hearing from you!