What fun times can be had when you live in such an eclectic city such as Athens, Greece! (And when you utilise Facebook properly).  Let me explain:
I belong to a Closed FB group for Foreign Girls living in Athens.  We offer advice, ask questions, arrange get togethers.  One lovely girl, Alexandra Adriana is a hairdresser here in Athens and was interested in advancing her portfolio.  She gathered about eight of us together and spent HOURS over the course of a fortnight completely re-styling and colouring our hair.
Sunday, 22nd September dawned bright and early.  Off I trekked down to Voula (on the coast of Athens) and met the rest of the girls, along with make-up artist Eva Parissi.  Very exciting: we were all going to be photographed by Montse G de Nikas, photographer extraordinare!  And we were all going to be photographed on a wooden sailing yacht.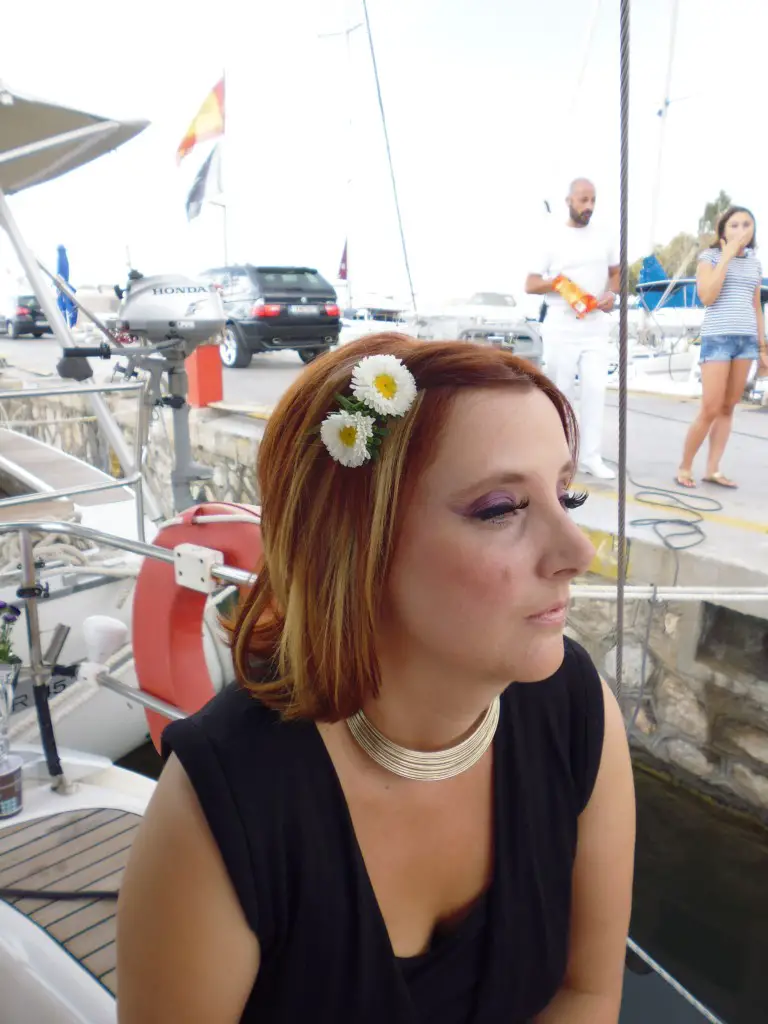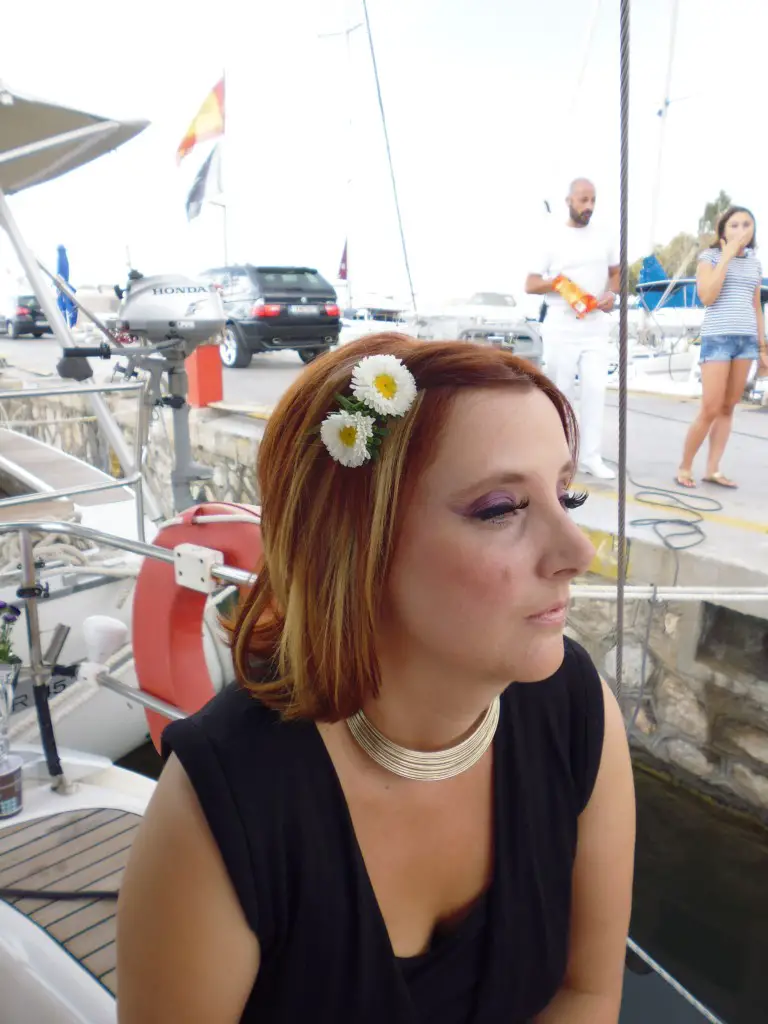 Well, as you can imagine, we all had a great time!  A long day absolutely flew by, and we all came away with stunning new looks, and amazing make-up. Montse is a true professional, and made us all feel very relaxed and not at all stupid (well, I felt a little self-conscious, but not for long!)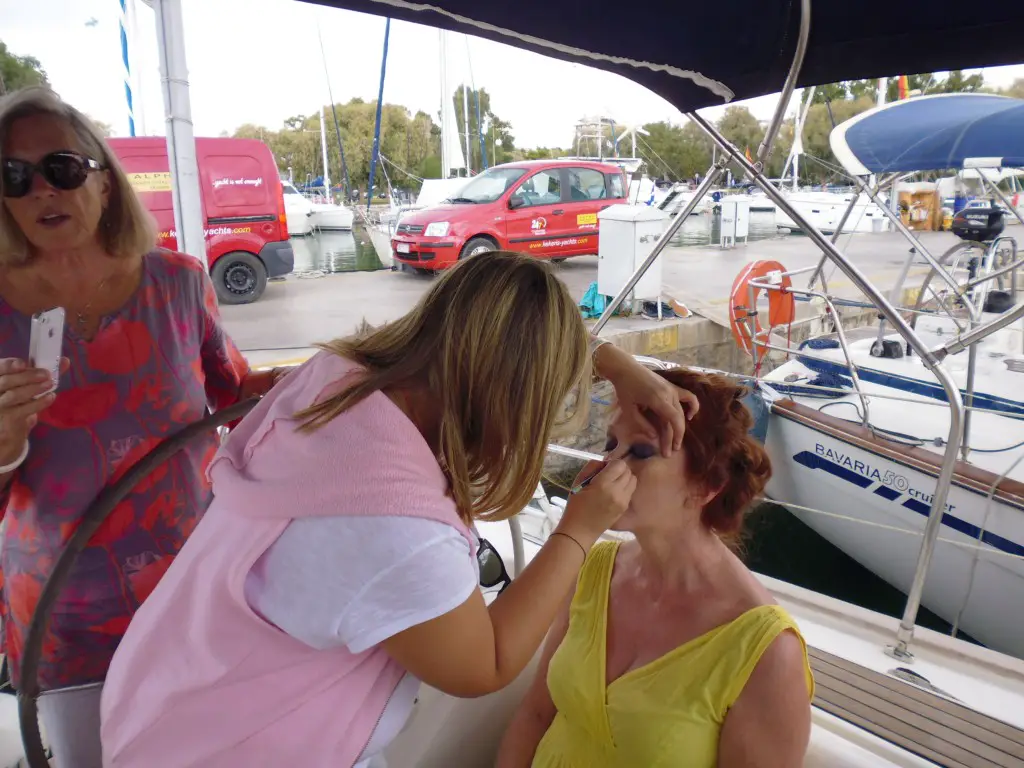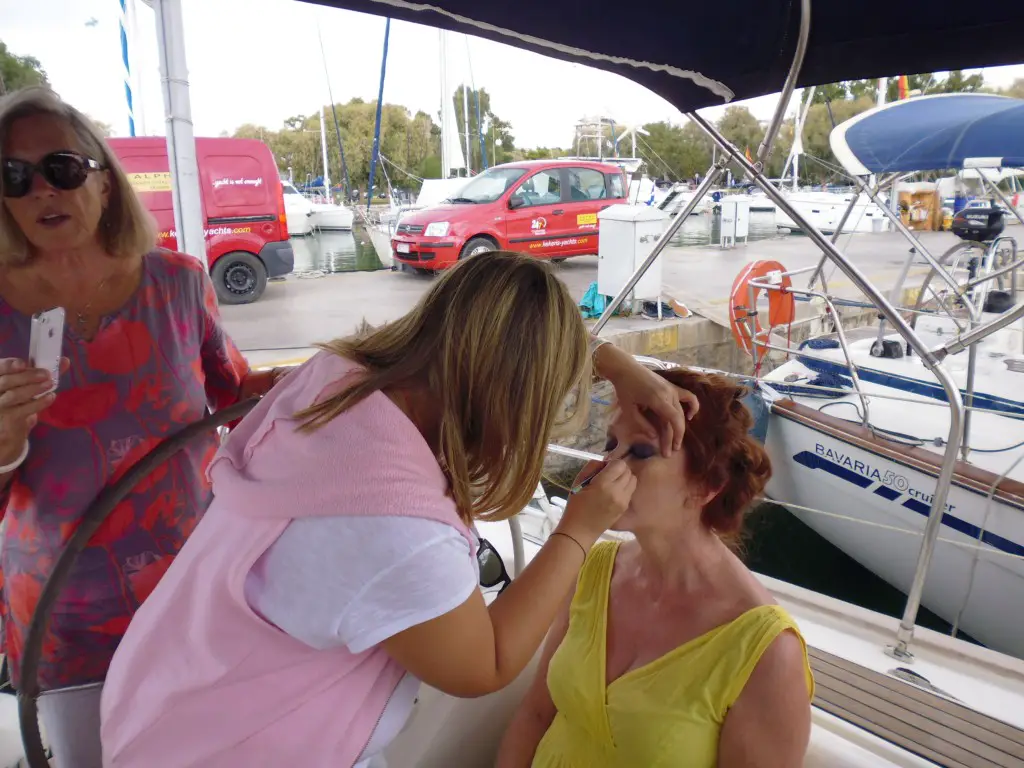 Take a look here at some of my pics of the day…you'll see just what fun we had, great friends were made and you'll get an idea into the sorts of activities one can get up to when linking up through groups on Facebook…a tool for promoting harmony!
I want to thank each and every one of you for making the day fantastic.  Alex Adriana's idea to link us all together in this project was a brilliant one.  It's great to have met so  many interesting people.