I write about hotels in this glorious country (Greece), I write about destinations, but one thing I do get asked a lot about is what to wear (for which I created my Greek Island All Round Packing Guide to help you out) and also my Recommended Anti-Theft Travel Items for those with travel security on their minds. But whilst Greece isn't a strict country with regards to attire, one does have to extend a modicum of common sense in the clothing stakes at times (I have seen some real faux pas) and it dawned on me that a post about etiquette in Greece in general would be useful to have to hand – as what's obvious to me may not be obvious to others.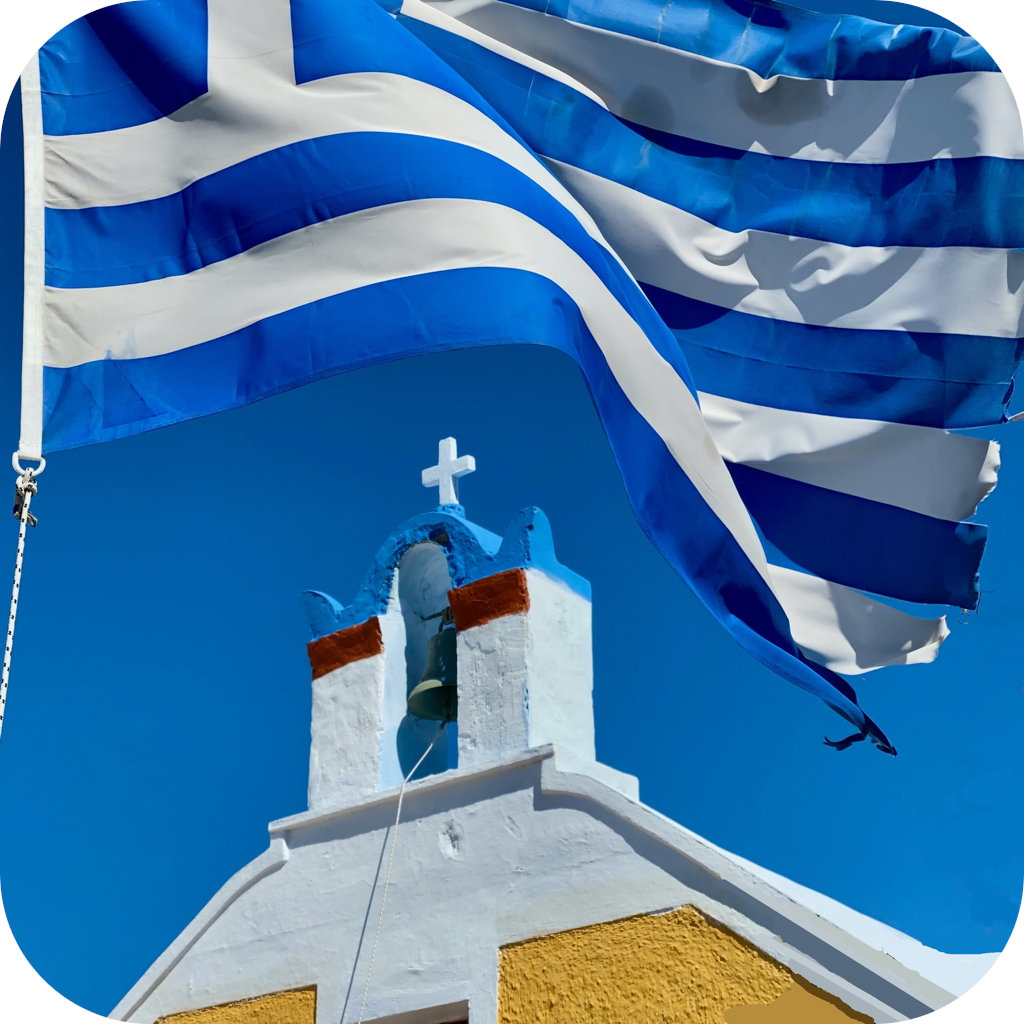 Looking to explore Greece from your phone? Download my latest App for Android or Apple: Greece's Best. It's all there for you to help with your travel planning.
So, without further ado I present to you the Do's and Don'ts in Greece, some customs and etiquette if you will – and there'll be more than just clothing tips.
If you're looking to travel further afield, you need to be prepared to understand what happens in other countries as well. So my collaboration post with other travel writers and bloggers about Cultural faux pas around the world may interest you too.
Do's and Don'ts – Customs and Etiquette in Greece – Clothing
So let's start off with clothing. The predominant religion in Greece is Greek Orthodox and you'll see many churches around the country, both large and small.   They're lovely to walk into and you don't need to be necessarily religious to appreciate the architecture inside and out. But note: some churches – especially monasteries, don't like women to show their shoulders, and especially not their legs.  If you go visiting the monasteries of Meteora in Central Greece, even if a woman is wearing trousers you have to cover with a wrap around skirt…and they helpfully provide this.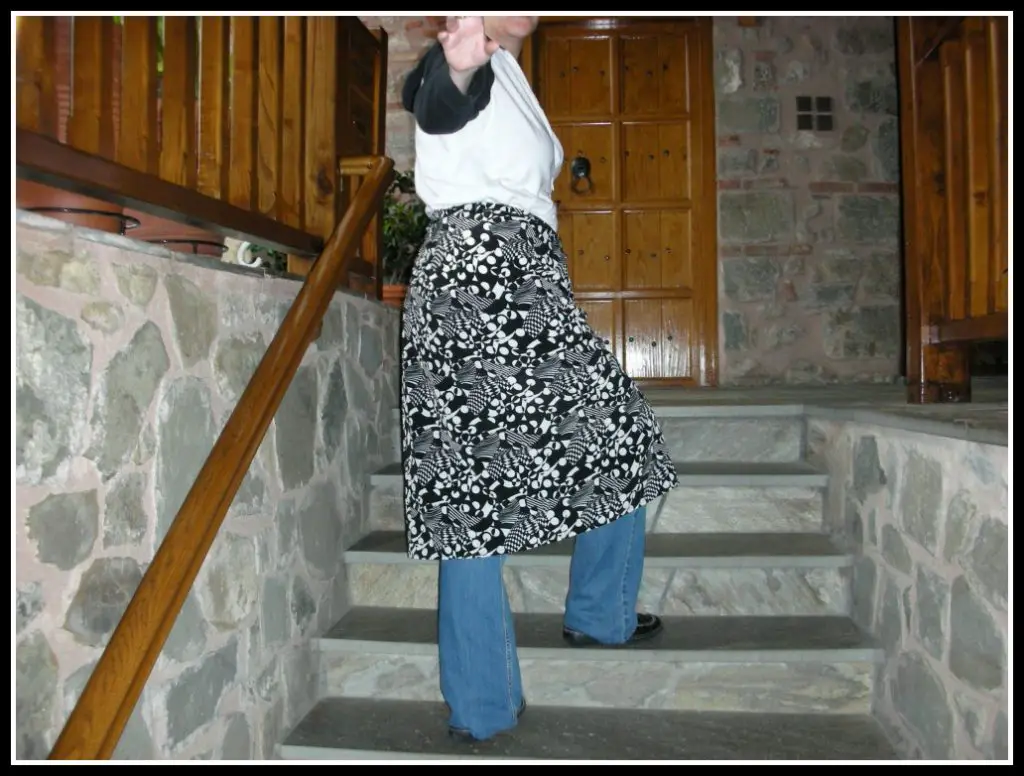 So, respect this please.  Wear a long loose skirt if you intend to go inside churches – and bring a shawl or scarf to put over your shoulders – better still, wear something with long sleeves.
Talking of clothing: I am not going to just single women out.  I had an experience back in the summer that made me think of penning this post: Quite happily minding my own business in an Athens coffee shop in the heat, a male backpacker plonks himself down at an outside table opposite me, takes of his backpack – and his shirt…leaving himself topless in the middle of a busy Athenian street.  I'm not a prude and love wearing summer clothes, but look – just don't do it please. Show some modicum of decency.  Do you walk around topless (males) in your home city in the summer?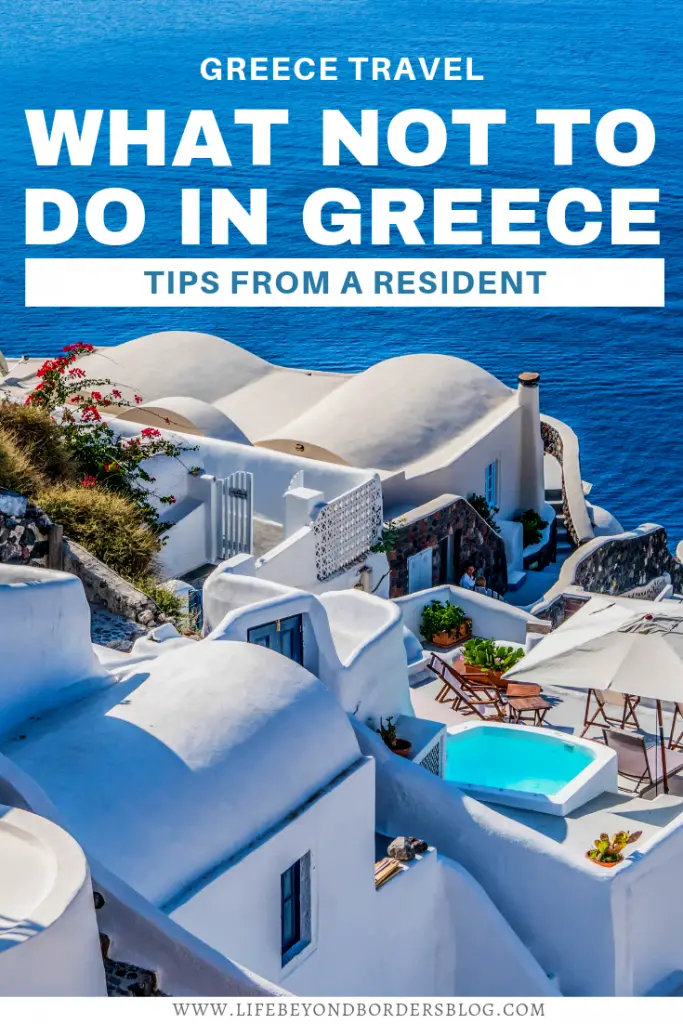 Some etiquette in Greece tips regarding clothing: Do show a modicum of decency and use your common sense.  Carry a shawl around with you that can be used as a cover for legs and shoulders if needs be. Don't show your bare legs or shoulders in a church, especially not a monastery, and men: please keep that singlet on.
A time when clothing won't matter so much is Apokries, or Carnival Time that starts in about February each year. Be sure to visit the country during this period – it's fun!
Do's and Don't in Greece – Beverages
One things the Greeks love is their coffee. And the most famous Greek beverage? Frappe. It's made from instant Nescafe, sugar and water and is drunk cold with lots of froth and ice cubes.  Think of it as a coffee milkshake, maybe not as thick.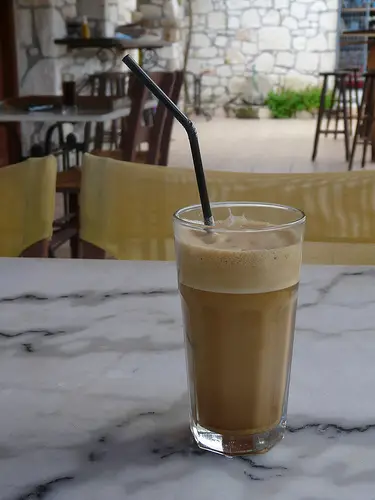 The thing is, Greeks love their coffee so much it is a culture here  You can sit around for hours nursing just one cup/glass, and you won't be harangued by a stroppy waiting staff to move or order more.  The Greeks appreciate the good things about life, and that's a good coffee with good company, maybe playing tavli.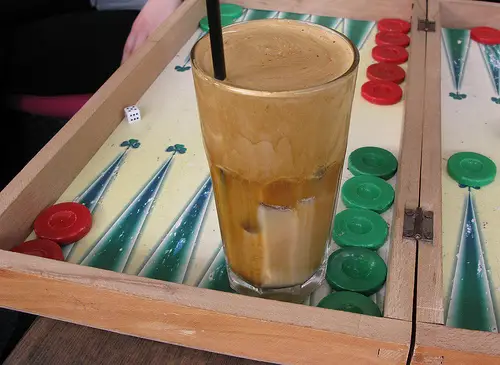 What the Greeks don't do is binge drink.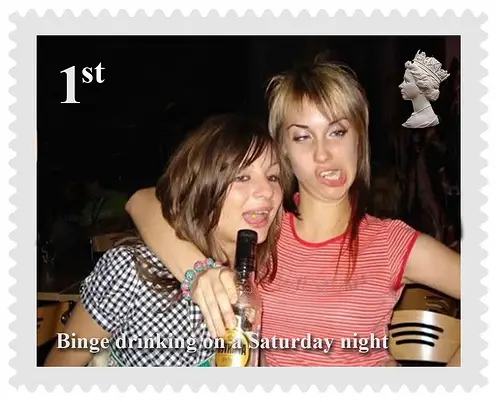 And this is why I love Greek culture.  You'll see young people drinking coffee at 11pm with their friends, playing tavli (see my British vs Greek culture post for an in depth look at these cultural differences).  They enjoy alcohol as it's meant to be enjoyed; with good food, good company and good times.  If they're not actually eating a meal, then there'll almost always be some small snack accompanying the alcoholic drink ordered.  The etiquette in Greece is not to go out with the intention of 'getting smashed.'
Some etiquette in Greece tips regarding drinking: You may not think twice about binge drinking in your home culture.  Well, please think twice when visiting Greece (or any foreign culture to be honest). Do remember in a way, you are an 'Ambassador' for your country whenever you go away, so don't do anything to give your fellow countrymen a bad name. Do try the frappe, it's a delicious drink!  And some places even put a shot of Baileys with it – even more delicious. Do take your time over coffee – there's no rush. Do remember people in Greece don't tend to drink at home before going out, and they start going out about 11pm. Don't think that because you get away with it at home that you'll be OK drinking yourself silly and vomiting in the street – or worse, a local's garden (if on an island). It's not funny, it doesn't show you've had a good time and worse still, you're a bad 'Ambassador' for your country.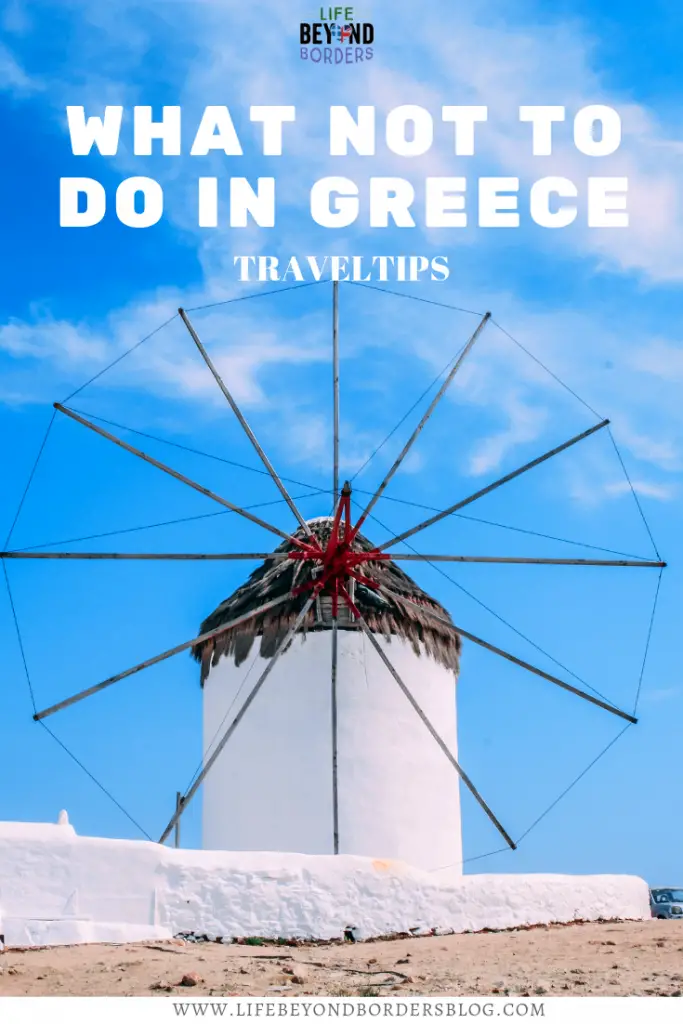 Dos and Don'ts in Greece – Customs and Etiquette regarding Transport
The public transport – in Athens at least – is very very good, especially the Metro. It's clean and some stations even have ancient artefacts in glass cases on display, usually found when the Metro was being dug up and constructed.  After all, this is a country that dates back to ancient times.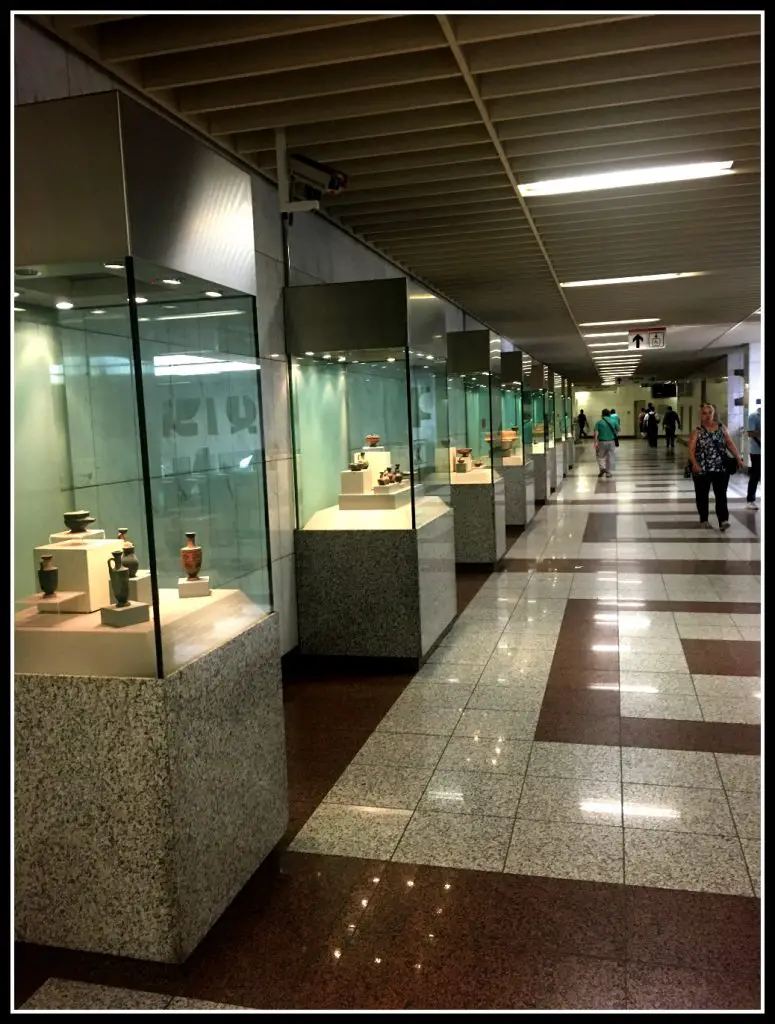 It's very clean and worth using. Take a look at Syntagma Metro Station Archaeological Collection. It's easy to use as there's just three Metro lines to have to navigate – not like London's,  but then to be fair, London's transport system has been running for a lot longer. Athens's Metro System only really modernised in 2004 in time for the Olympic Games.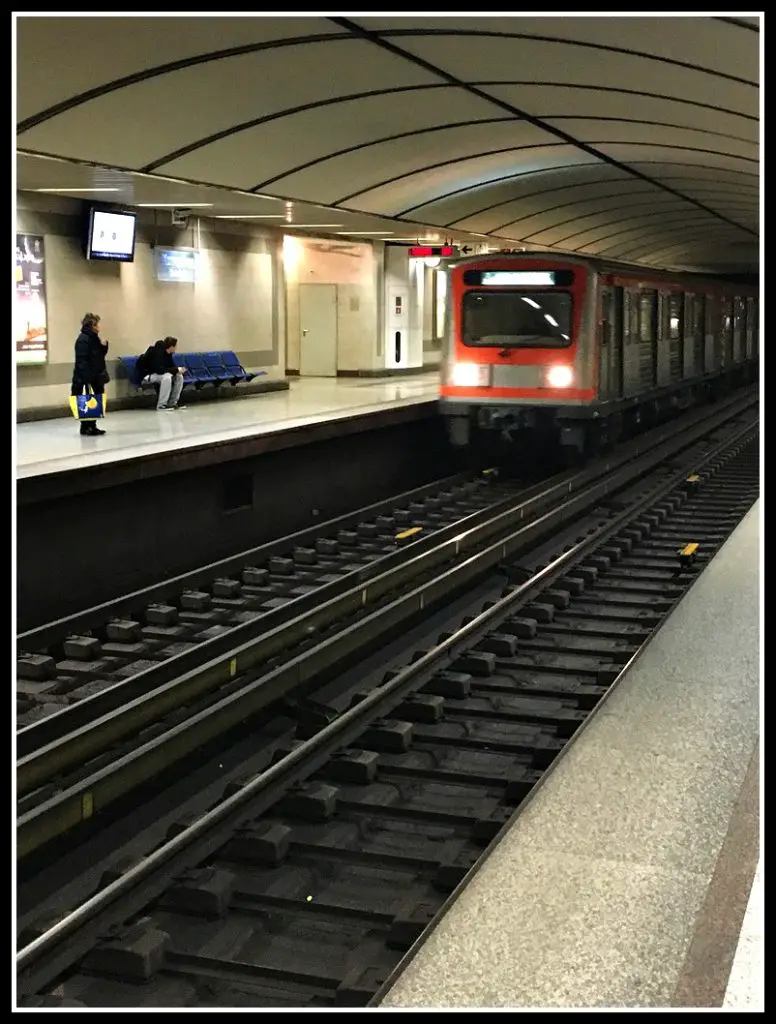 The ticket system is easy to use with re-chargable Electronic Cards (paper tickets, so don't get confused and think it should be a plastic card), that you can buy for varying amounts, each allowing a certain amount of journeys. IE: each journey is (only) €1.20 (Athens is not zoned, unlike London) – and you can buy a card, for example, for €13.50 that covers 10 journeys plus one for free.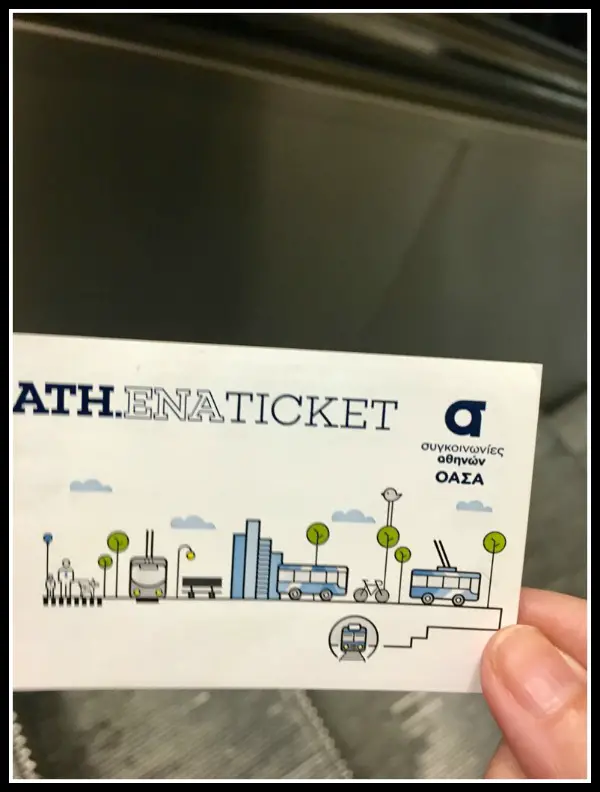 Machines to buy them have languages in Greek, English, German, French and Russian. So you won't be confused.
But alas, in my experience the Greeks seem not to understand the concept of waiting for people to disembark the train first before boarding, so be warned it's a bit of a free for all.
See my Insiders Guide to Visiting Athens for some advice of things to do when visiting the capital on a city break and base yourself in the small, affordable luxury suites of Sir Athens – central and yet hidden away from the hustle bustle.
Driving in Athens, and Greece in general, can be a little hair raising!  A list of why:
The Greeks tend not to obey the speed limit – at all: and that's not on the lower side of it
They tend not to wear their seatbelts in cars or crash helmets on bikes
The rules for roundabouts is this weird system whereby you give way to the cars coming onto it, so you clog up the traffic on the roundabout by having to stop
Stopsigns: virtually ignored.  So if you're a pedestrian, be sure to not assume that just because your green man is showing means you can happily cross
On the subject of pedestrians: they are also a menace! To be fair, the sidewalks/pavements are quite narrow, so one has to walk in the side of the road at times…but car drivers; beware the pedestrians who think the street is their domain and walk nearly in the middle of it!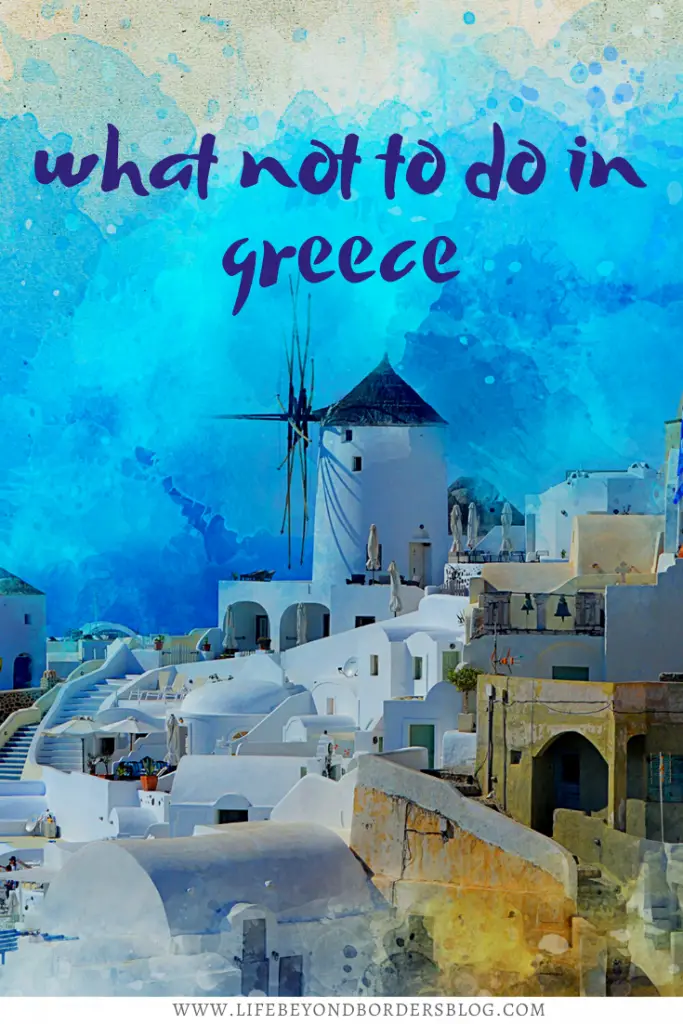 Some customs and etiquette in Greece tips for Driving and Public Transport:  Do wait an extra few seconds before crossing the road after your man has turned green – to allow cars to actually acknowledge they're required to stop. Don't forget to use the public transport in Athens – especially the metro. It's clean, easy to use (and cheap) feels safe (I've not had any problems, touch wood) and as mentioned, quite classy. Don't think you're driving too slowly by driving the speed limit; everyone will wizz past you.  You are the one being correct – stay that way. Do remember to give way on a roundabout, that means stopping for cars that want to come onto the roundabout as they just wizz onto it.
I hope you've enjoyed my brief, what I consider essential etiquette in Greece.  Most of all, I hope it helps you to enjoy your holiday.
PIN for later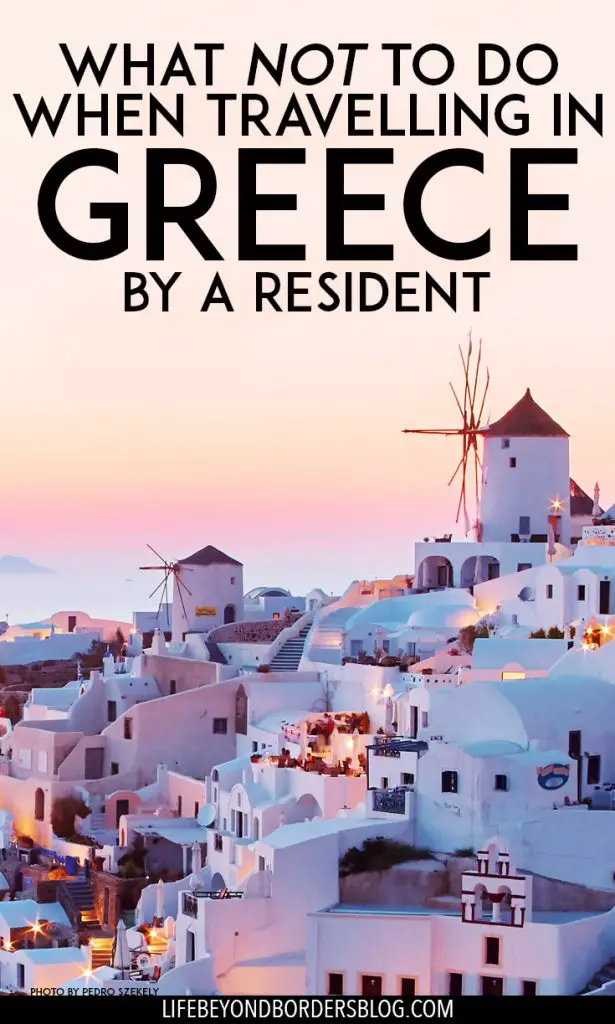 Header Image © Mariamichelle