**For a free downloadable PDF version of this post, click here.**
Many people head to the Greek islands in the height of summer, when temperatures can hit up to 33 C (91 F) or, in recent years, even as high as 41 C (106 F).  Take a look at my Insider's Guide to the Greek Islands to see my recommended places to stay. It's pretty easy to imagine what your Greek island packing guide should consist of during the summer then.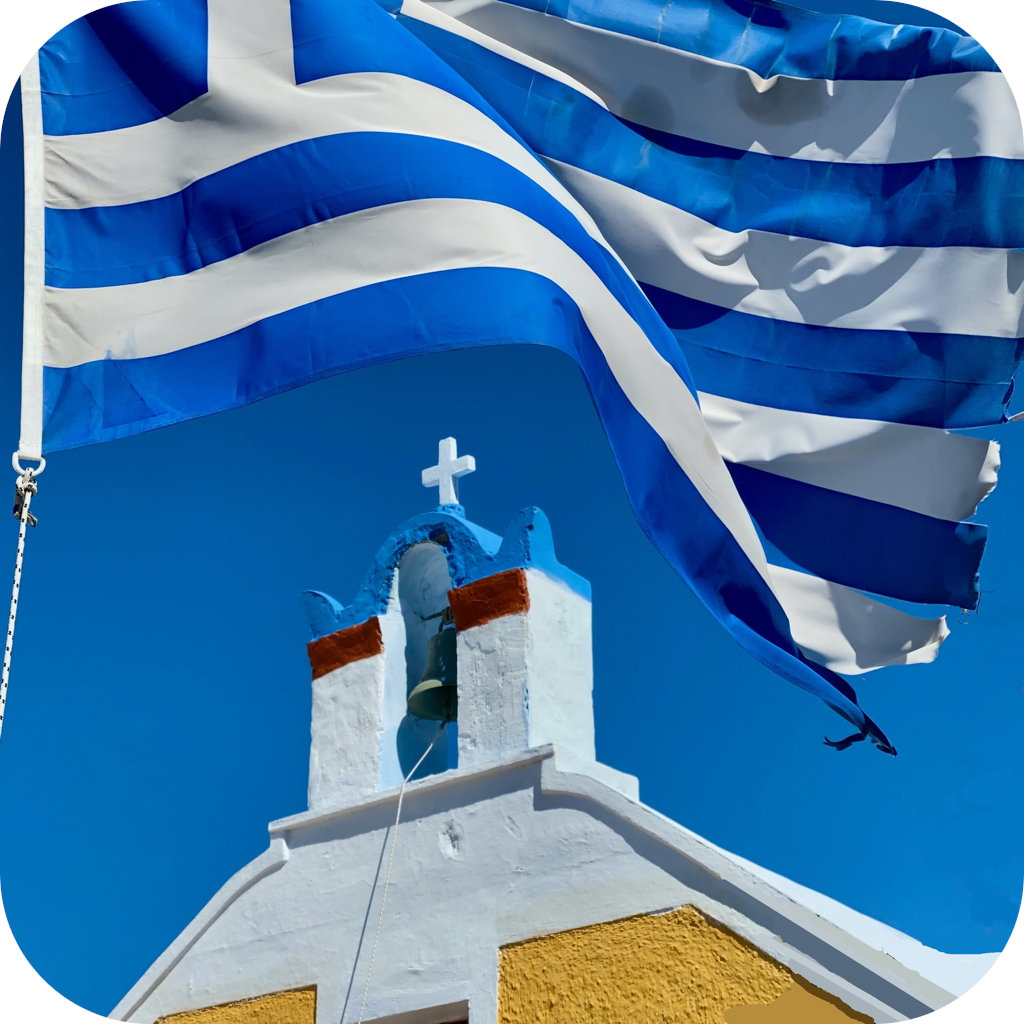 My downloadable Greece's Best Travel App designed for a Greece travel guide in the palm of your hand for Android, iPad or iPhone.
**Clicking on the clothes images will take you to the Amazon page to see more info and hopefully purchase.  If you choose to, I will earn some commission at no extra cost to you**
Greek island packing guide: summer
I love these women's Columbia travel shorts as they come in different colours, plus have side and a back pockets to place your belongings in.  And most importantly, they adapt to the temperature and have UVA/UVB protection.
T-shirts, or Tunic. This particular tunic (various colours available) is great for travelling, worn over leggings or even as a dress.
This Clever Travel Companion t-shirt in grey, white, black or pink is a great design as it has hidden pockets: excellent for hiding your passport, valuables and keys. Clever Travel Companion also offers other travel accessories and clothing with hidden pockets.  These are definitely items that should be included in your Greek island packing guide.
Click on the images to head to the Amazon page to see more.
Flip flops – I personally love the Teva women's brand: very comfortable for the beach, bumming around and yet also longer walks up those steep and along those uneven, cobbled lanes that the Greek islands are famous for, essential for your Greek Island packing guide.

Several Swim suits – I like tankinis myself – and I say 'several' because as a good Greek will know: there's nothing worse than drying yourself in a wet swimsuit; best to change out of one and put another one on. All Greeks go to the beach with at least one change of swimwear.
All round dress for day and evening wear.  Again, great for dressing up or down when you visit a Greek island.
And don't forget: lashings of suntan cream!
Don't dismiss travelling to the Greek islands in the autumn/fall.  September/October time, even up to November, can be the best time of year to visit, with temperatures ranging from a pleasant 21 C (70 F) up to around 29 C (84 F – this in September time). And with some islands easily connected by flight, either from a European hub or via Athens, or ferry connections from Athens, the Greek islands make for a great autumn/fall European destination break.
Follow me on Instagram for more tempting Greek island scenes.
Greek island packing guide: autumn/fall
But what should you pack in your suitcase?  We've an idea of temperatures now, and you may still think it sounds very hot and just your sundresses will suffice.  Not so.  Let's take a look.
We've explored some of the best dresses, footwear, etc and these will still apply in the autumn/fall – but don't forget to still pack a good pair of sunglasses.  The sun and light in Greece is of a particular strength and quality, hence why it's a photographer's haven…but it also means you'll need to protect your eyes with some polarised UV glasses.
Given the temperatures experienced and the fact it can get a little chilly in the evenings, here is my recommended packing list for autumn in the Greek islands:
Face and body SPF 30 suntan cream.
Capri Pants are the best.  Casual for daytime wear, but dress them up at night with heels if you wish.
Instead of jeans – as it's still a little warm for these, the Coolibar UPF 50+ Women's Weekend Pants are great for travel to warm countries: fashionable, comfortable and also with UPF protection.

Light drape cardigan. I love this particular one as it comes in such a range of colours, and can be worn over t-shirts or swimwear, evening wear or jeans.  And it's perfect for covering your shoulders when you're wanting to go inside a church.
Other Greek island packing items to consider
(Almost) everyone has wheelie bags nowadays, and packing cubes (for me, at least) have also become a must.  They're great for splitting your clothes up and packing in a clearer way (as opposed to when I used to throw everything in!  Now I have one for underwear, one for t-shirts, one for daywear, evening wear, etc).  And remember to roll your clothes.

Your Greek island packing list should also include essentials such as:

Travel adaptor. This particular one is great as it's a worldwide adaptor and even comes with dual USB charging ports.  Saves you having to travel with a separate USB charger for your phone, Kindle, etc.
Don't forget your phone! I use my iPhone 6S for taking photos and many phones have good cameras these days.  This particular model here is unlocked (and re-furbished), which is great because if you're spending any length of time in Greece (or anywhere), rather than use the contract from my home country, I can just use a Pay as You Go SIM card, available from all good mobile providers in the country, even as you exit many metro stations in the capital city, Athens; there are people providing SIM cards.
I don't know where I'd be without my Portable Charger.
This particular brand is great as it's light (30% the weight of am ordinary lithium battery), fits in a travel or handbag, has two USB ports and also a torch.  Great for my iPhone and Kindle.
Don't forget your environmentally friendly mosquito repellent, regardless of the time of year!  Those midges are a pain.  I particularly love this one, infused with essential oils such as lemon and eucalyptus.
It's doubtful you'll want to travel with lots of toiletries to be honest.  LUSH offer a great range of travel products, like this solid hair and shampoo bar, a great size for travelling. They also offer 'toothy tabs': chewable toothpaste tabs and dry hair shampoo: a powder you can ruffle through your hair to make it smell nice in between washes.
As you stroll the streets of a cobbled Medieval Old Town, such as in Rhodes, or relax on the beach, you'll need a place to put all your belongings like towels, swimwear and bottles of water.  This Foldaway Backpack is perfect for this as it can hold a lot, and yet when you've finished, also pack up very nicely and stuff in your big luggage.
Lastly, if I may be permitted to self promote, you're going to need a guidebook when here – especially if you're the 'old fashioned' type like me and like to write notes inside when you discover places.   The Rough Guide to The Greek Islands makes essential reading for your Greek island packing guide.
And on the subject of reading, why not treat yourself to a Greek read?
My debut novel Girl Gone Geek is the perfect novel to take with you on a Greek island holiday (even if I do say so myself).  Available in Kindle or Paperback format.
Have I missed anything out of my Greek islands packing list?  I know there is a lot more to consider, but I wanted to include essential items for you.  Feel free to share your ideas too in the Comments.
PIN for later