Many of you will have heard of Meteora and the Meteora Monasteries in Central Greece. It's a UNESCO protected World Heritage site and is famous for its pinnacles of rocks and caves, formed approx. 60 million years ago (can you get your head around that?). From the 9th century, hermit monks used to live in dugouts amongst the rocks.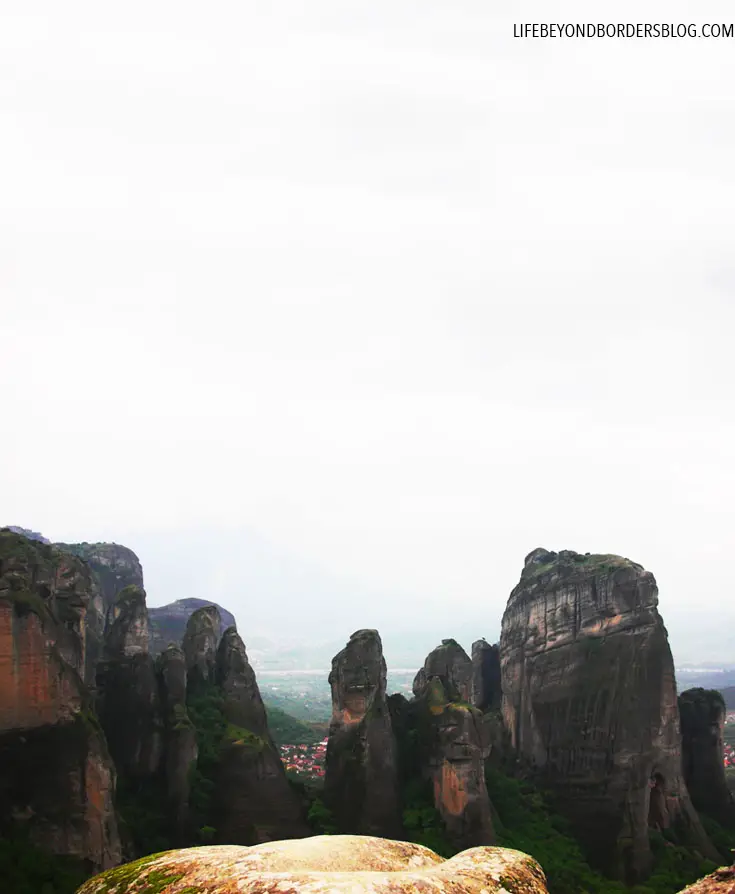 There will be some affiliate links in this post, meaning if you choose to purchase anything through them, I will receive a small amount of commission at no extra cost to you.
Later, beautiful monasteries' were built – a total of 20 by the beginning of the 14th Century.  Access to them was deliberately difficult (due to threats of invasion) and only via very long ladders and/or rope bridges.
Today only 6 Meteora monasteries stand:
The Holy Monastery of Great Meteoron – the largest of the 6
The Holy Monastery of Varlaam
The Holy Monastery of Rousanou
The Holy Monastery of St. Nicholas Anapausas
The Holy Monastery of St. Stephen – damaged by the Nazis in WWII and now taken over, rebuilt and inhabited by Nuns
The Monastery of the Holy Trinity – location for the 1981 filming of the James Bond  "For Your Eyes Only"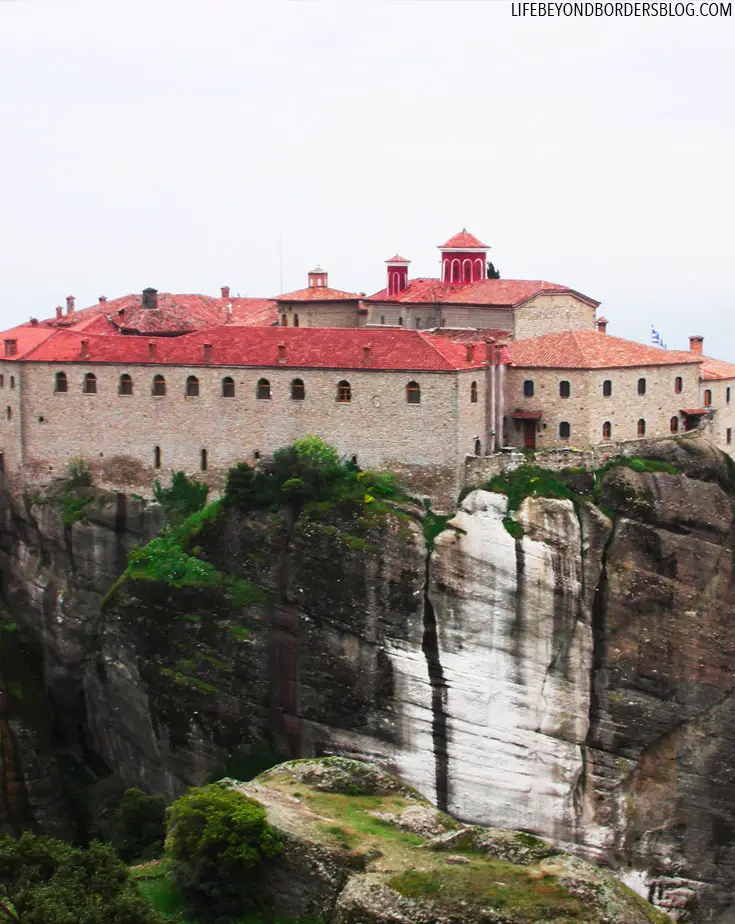 Visiting the Meteora Greece Monasteries as a woman
Going into any monastery, if you are a woman you must keep your shoulders covered and also be wearing a skirt.
Ironically, if you are wearing trousers or jeans, you must STILL wear one of the little wrap around skirts they give you upon entry.  Even short skirts must be covered; the nun explained that women must display modesty (no showing of legs) and no 'dressing like men' – aka: trousers.

Tips for visiting Meteora, Greece
Situated 3.5hr train ride away from Athens (beautiful btw; cuts through countryside and stunning views)
The small town of Kalambaka is where to base yourself
My father and I stayed in Guesthouse Elena, perfectly located for the Monasteries and rocks, and nestled right amongst them
I suggest hiring a taxi when you arrive in Kalambaka to take you around the monasteries, unless you enjoy hiking and your fitness level is good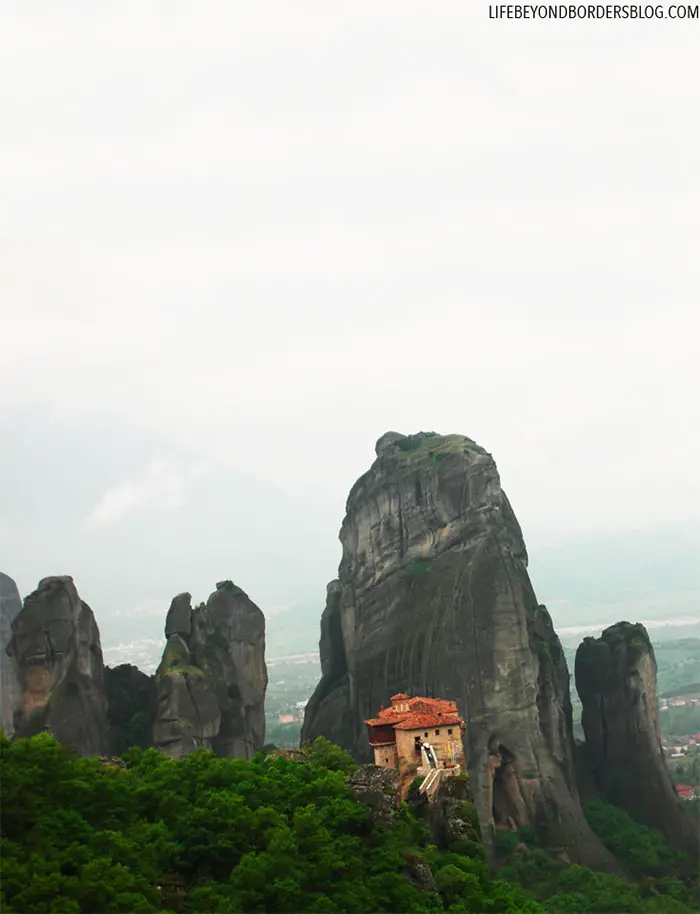 I hope you've enjoyed my brief overview of the Meteora Monasteries and you'll choose to visit the monasteries of Meteora when you come to Greece.
PIN for later