In my time of travelling, I've never been to the Balkans.  I'd never visited Yugoslavia when it was a country and now divided into seven independent countries; Bosnia and Herzegovina, Croatia, Kosovo, Macedonia, Montenegro, Serbia and Slovenia, I was delighted to be offered the opportunity of experiencing one of these countries – Slovenia – by staying at a lifestyle resort on the Slovenian/Croatian border…Big Berry.  Did you know that Slovenia is 60% forest?  It's one huge rural country, with bears and wolves and beautiful countryside such as Lahinja Krajinski Park.
I was hosted by Big Berry, yet all thoughts and opinions remain my own.  There will be affiliate links throughout meaning if you choose to book through these, I will receive a small amount of commission, at no cost to you.
---
What and where is Big Berry Slovenia?
Big Berry's official tagline is:
A new mobile home concept that meets the highest standards of contemporary design and comfort.  The mobile homes are primarily intended to equip campsites, resorts, creative hotels, individual users and leisure time dwellings.

A dynamic accommodation concept that perfectly combines the need to live in harmony with nature and the comfort of the modern home.
Source: Big Berry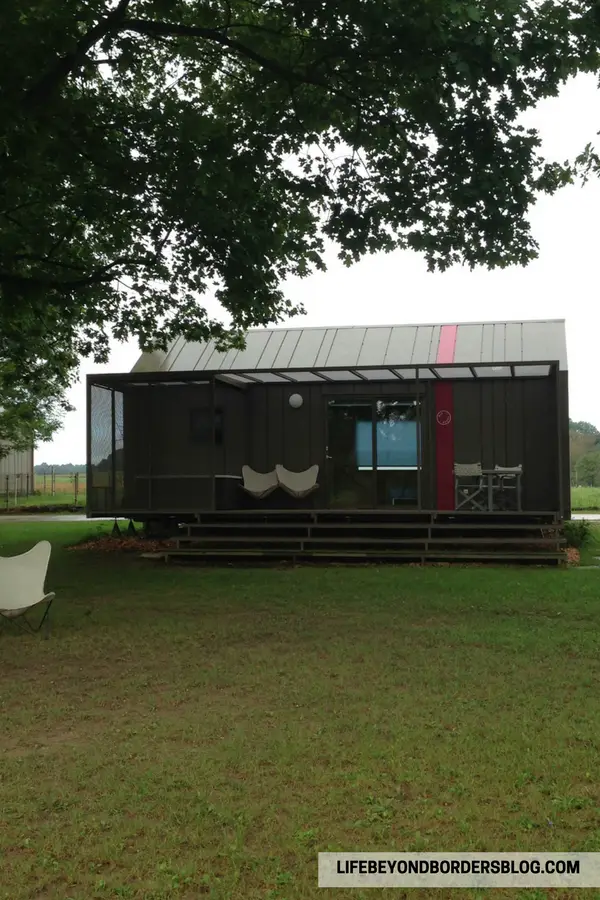 Big Berry offers up their 'new mobile home concept' in, what they term 'Landscape Resorts' in:
Kolpa River – Slovenia
Mamaia Beach – Romania
Krk Island – Croatia
As mentioned already, I was invited by Big Berry to experience their resort in Slovenia, located on the Kolpa River (ever heard of that? No, neither had I), pretty much on the Slovenian/Croatian border.  In fact, from my mobile home on the river's edge, Croatia was across the other side of the river….swimmable!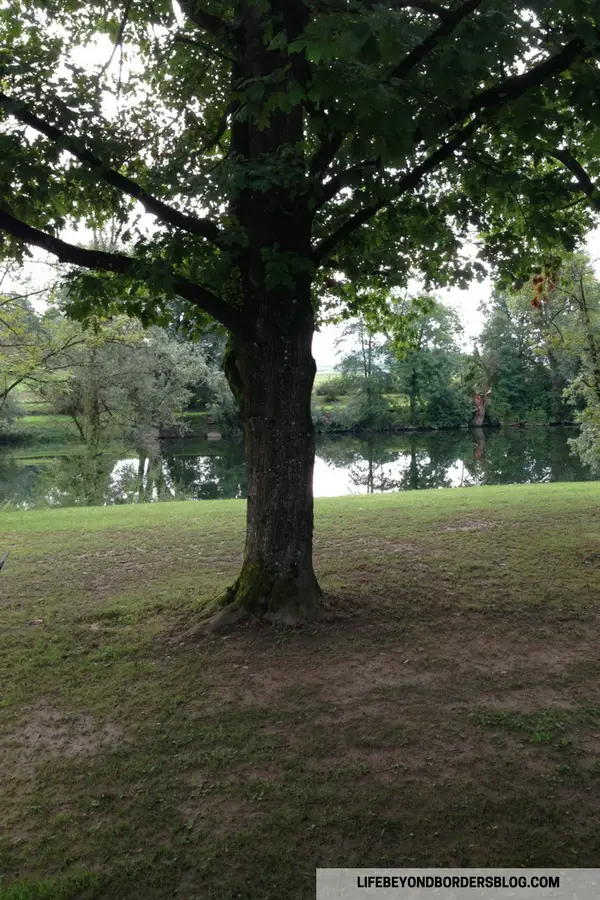 The Big Berry Slovenia Kolpa River Resort
I will be honest, from the outset, it is pretty obvious that Big Berry Luxury Landscape Resort is something unique.  First of all, there's that contemporarily designed mobile home they talk about.   It's not really a mobile home as we know it ('we' being in the UK, probably the U.S. too) – it's like a posh cabin in the woods by the river – oh, with your own jacuzzi on your deck/porch.  No kidding.    Let's not forget about the massive flat screen TV in the open plan living room/kitchen, and the comfortable beds and duvets that have you drifting off to sleep in no time.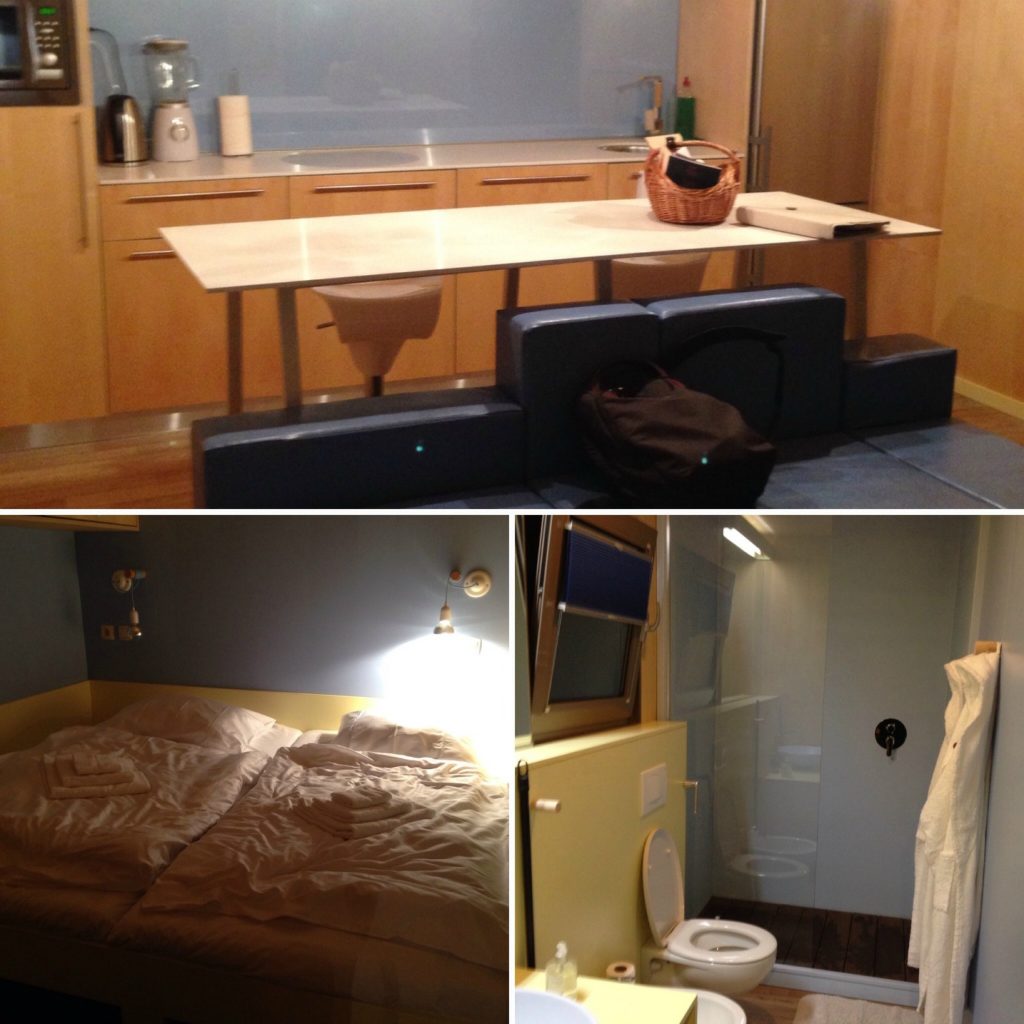 Breakfast at Big Berry Slovenia
Then there's the breakfast basket delivered to your porch every morning, complete with fresh milk (literally taken from the farm that morning), freshly baked bread, muesli, yogurts (again, from the same cows as the milk), fruit and any manner of cheeses.  It's enough to sustain you right until dinnertime.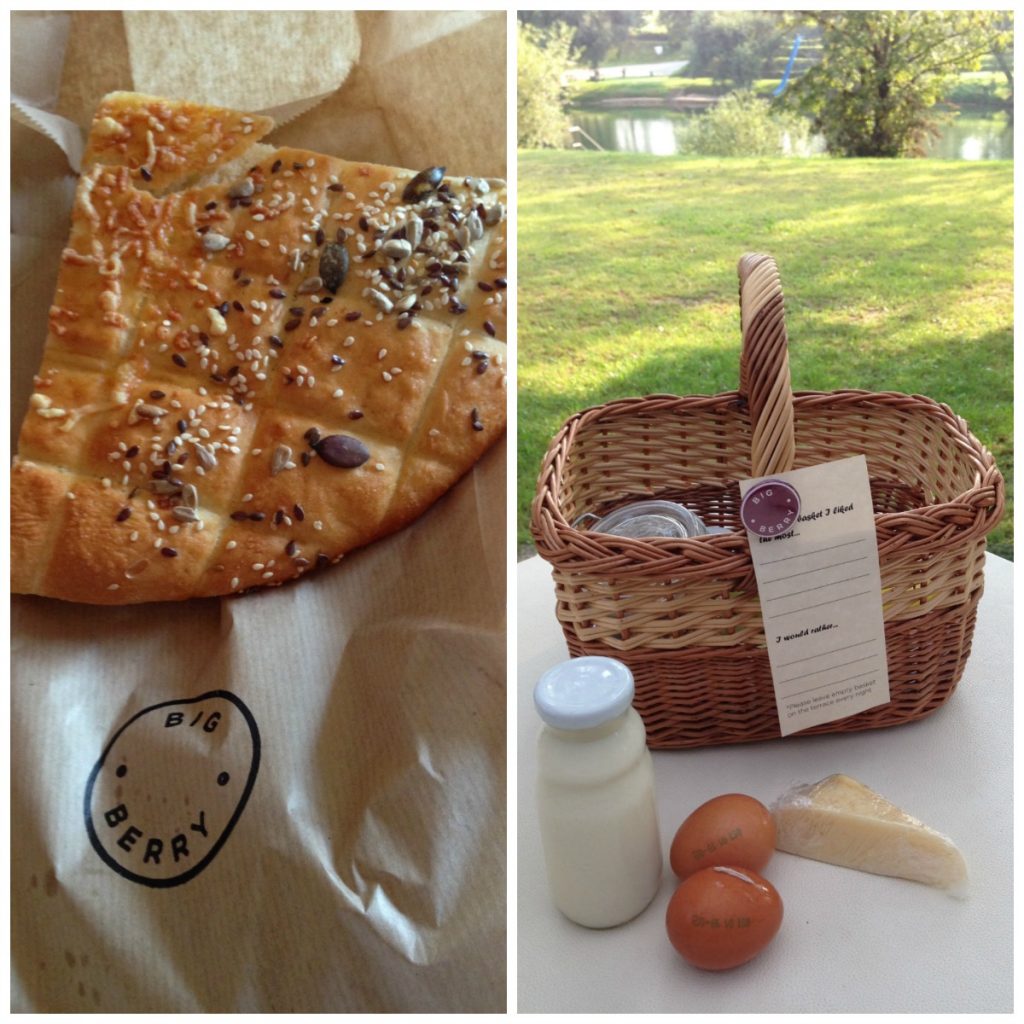 Swimming at Big Berry Resort – Slovenia
When I visited Big Berry, it was in September and therefore just at the end of summer, but not quite chilly enough to be autumn.  Daytime temperatures were reaching about 27 degrees C and a dip in the Kolpa River with a swim across to Croatia was most welcoming!  Having spent most of my time in Greece, I'm used to swimming in clear seas, so swimming in a river with debris was a bit of a challenge for me – but apparently the more (natural) debris stirred up, the cleaner the actual water.   Oh, and I did have a fear of catfish (of which there is!) and eels – so again this was a challenge to overcome…but I managed it!
Relaxing at Big Berry Resort – Slovenia
When you're not partaking in one of the many activities Big Berry has to offer, their outdoor Day Beds are perfect for relaxing in.  Just chill out, listen to the river, the cows in the next field, nature in general.  Read you book, plan your next blog post (yes, always working, that's me!) or jump in your jacuzzi.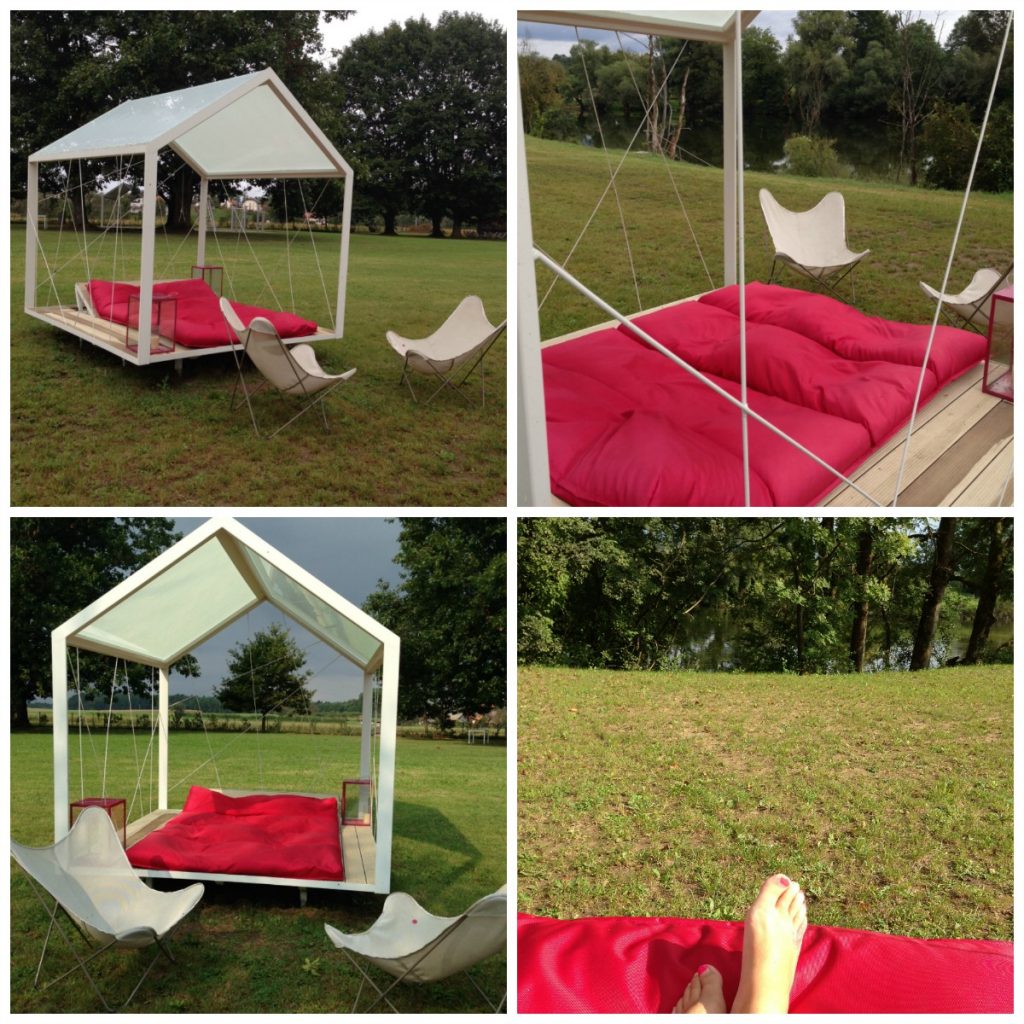 Big Berry Lifestyle Resort, Slovenia: Conclusion and Facts
Officially, Big Berry along the Kolpa river in Slovenia is not open to the public yet in 2016.  My trip was part of a Press Trip for bloggers/journalists/travel specialists to gain information about this new concept and to see what Big Berry was all about.  They plan to open in 2017 and prices range from:
EUR€200 per night for a 34 square metre house with free wi-fi (but note; it depends on how far from the main Reception you are as to the reliability of it), hot tub, river view (all homes have a river view) and either one or two bedrooms.  Prices can be found here.
It's a perfect place for families, couples looking to get away from it (the homes are nicely spaced out, so you don't feel as if you're in a 'trailer park' – far from it) and even solo travellers.
Nearest airports are Zagreb (Croatia, where I flew into), Ljubljana (capital of Slovenia) or Trieste (in Italy).  This shows you the location of Big Berry and the great areas you can explore surrounding it, if chilling in the camp isn't enough!
So if you're looking for a different location and different holiday, a luxury resort – I would highly recommend Big Berry Landscape Resort as the place to base yourself for exploring the countries of Slovenia, Croatia or north-eastern Italy (the Italian Alps).  It's perfect for a day trip to Lake Bled and Ljubljana, the capital city.
Get booking!
PIN for later