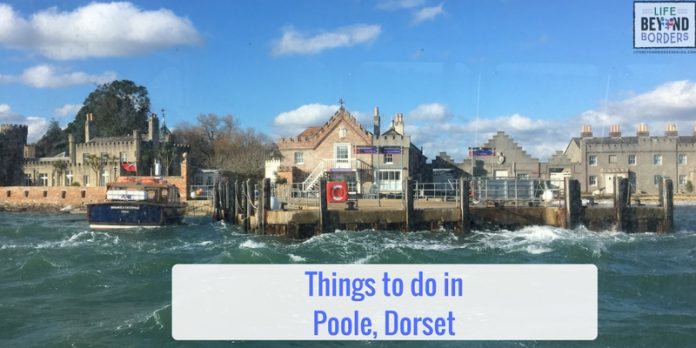 Having spent some time looking at the things to see and do in Bournemouth, Dorset in the UK, I was looking forward to looking at things to do in the smaller coastal town of Poole…so let's have a look at what there is to see and do in Poole, Dorset.
Things to do in Poole, Dorset – where is it?
As you can see from the map, Poole in Dorset is located not very far from Bournemouth – it's about 6 miles to drive, taking about 20 minutes.  It's a quaint coastal town with a lovely old harbour, which in itself makes for a lovely place to stroll around.
Things to do in Poole, Dorset – Compton Acres
On the way to Poole, a visit to Compton Acres – one of the finest privately owned gardens in the country – at over 10 acres – is a must.  It was constructed in 1920 when bought by Thomas Simpson and boasts a circular garden walk where one can wander through various styled gardens such as:
The Italian Garden – fountains and statues galore
The Wooded Valley – waterfalls and winding paths
Rock and Water Gardens – one of England's largest
Heather Garden – as the name suggests, one can expect to see a variety of heathers in bloom
The Japanese Garden – pond with koi carp, imported Japanese flowers such as wisteria and azaleas
The day I went, in good old British style it was pouring with rain, but Compton Acres provides umbrellas and I had a wonderful time strolling through these gardens…and the bad weather ensured I was alone…and it didn't detract from appreciating the beauty of the place.
Compton Acres also boasts an Italian Villa – privately owned and available for wedding hire.
On sight there are cafeterias offering a range of goods made from local produce, a small shop and all in all, makes for an interesting morning or afternoon visit; with over 3000 plant species, it gets you outside and appreciating nature more.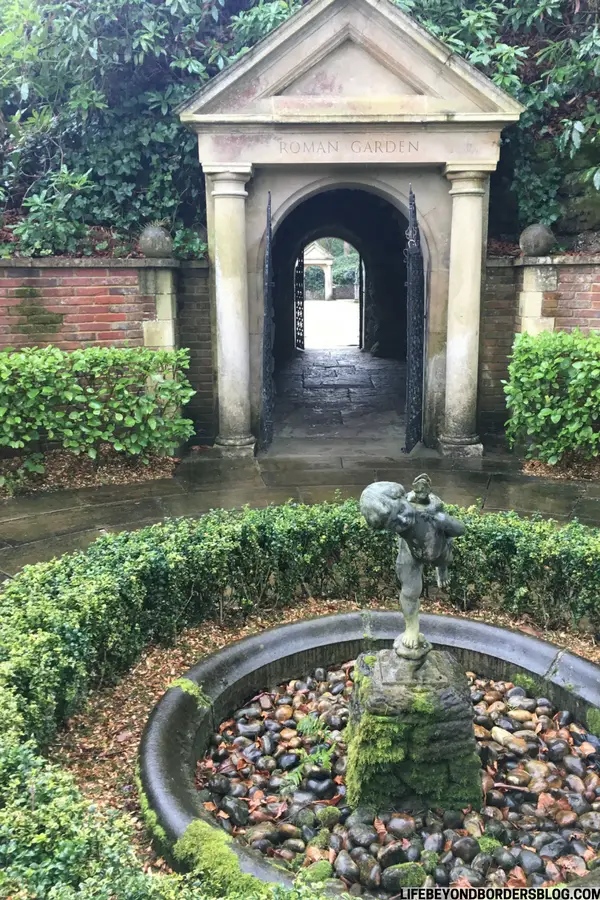 Things to do in Poole, Dorset – Boat Cruise around Poole Harbour & Brownsea Island
If the weather's good, which it luckily was when I visited, in summer or winter – year round you'll find City Cruises Poole offers a variety of cruises from the harbour. I undertook a 70 minute cruise around Poole Harbour and Brownsea island – a natural island of 500 acres of heath and woodland.  In 1907 it was 'tested out' by Lord Baden-Powel, founder of the Scout movement in 1908.  It now belongs to the National Trust  – the UK conservation charity that preserves historic places and green spaces, opening them up to the public.
Brownsea Island has a church and some properties, but these are owned by the luxury department store chain John Lewis and leased to staff for vacation homes.
It's pretty interesting to see the island up close and experience its beauty.  It is possible to just take a transfer ferry there and visit the small museum, cafe and wander through the woodland.  I'd love to come back and spend some time there.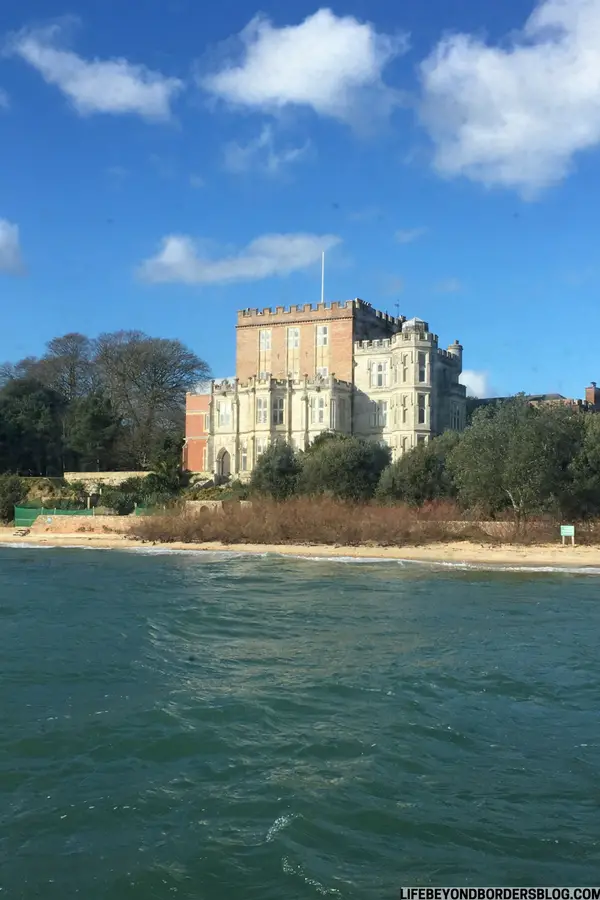 Next the boat tour takes you along what's known as 'Golden Mile' to see the homes along the peninsular known as Sandbanks, just outside of Poole Harbour. As you've guessed, the homes start in the region of £1 million.
Things to do in Poole, Dorset: Facts about City Cruises Poole
For the 70 minute Harbour and Brownsea lsland tour – prices start at £9.00 per adult (if booked online)
The boat has both outdoor and indoor seating
There's a small bar onboard serving drinks such as tea, coffee, soft drinks and crisps
Other cruises include a full day cruise from Poole to Swanage and along the Jurassic coast
Operate all year
Things to do in Poole, Dorset – Wander the Old Harbour/Visit the Museum
I loved wandering the Old Harbour of Poole and seeing the quaint pubs,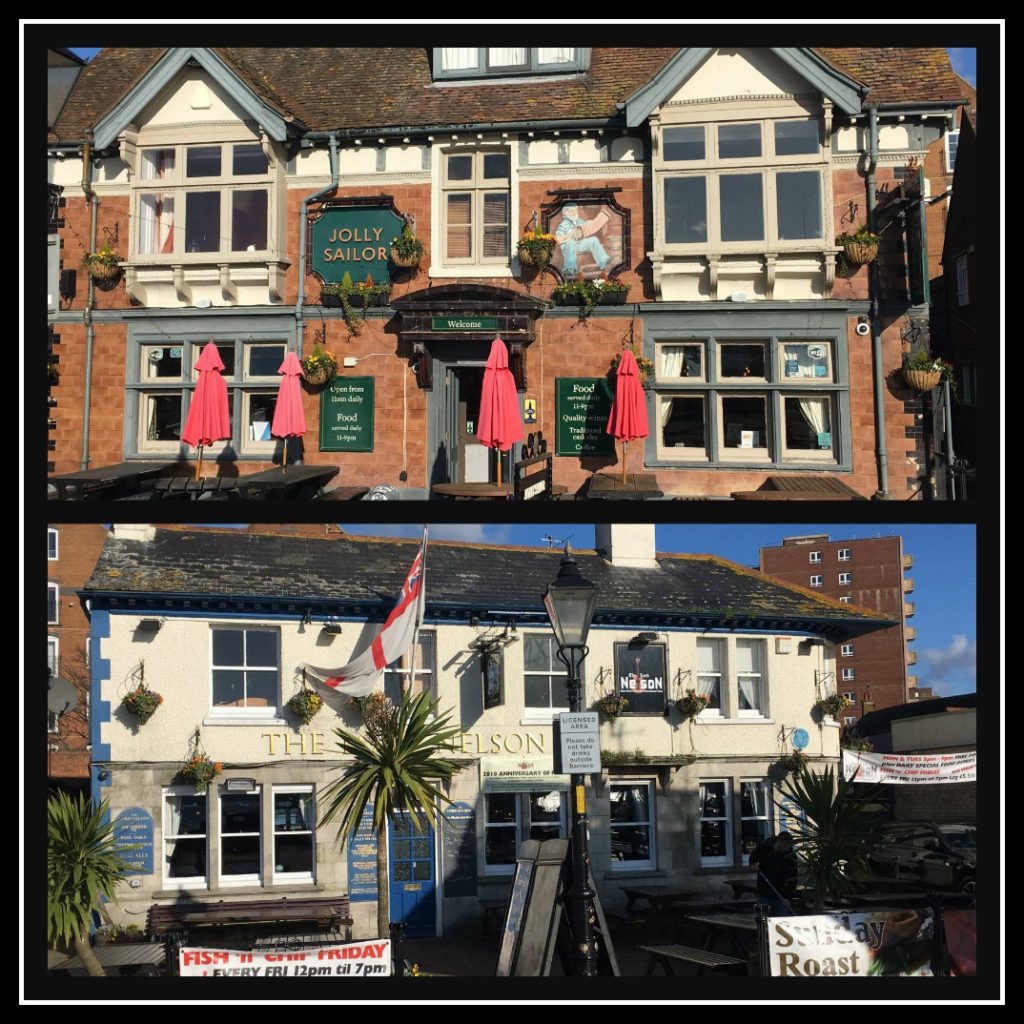 then popping into the Poole Museum – set in a Victorian warehouse – and experiencing Poole's history through the ages.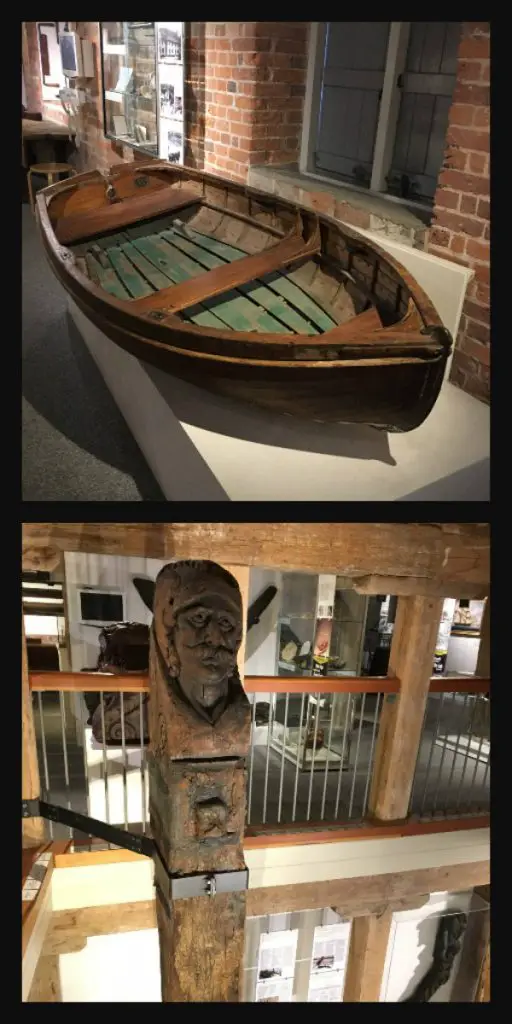 There's a coffee shop inside; entry is free, donations are welcomed
Things to do in Poole, Dorset: Where to eat
If you're looking for a good location on the Harbour, then the Harbour View Restaurant and bar at the Thistle Hotel, Poole is a good choice.  I was treated to a lovely meal and I chose traditional fish and chips ('when in Rome' – as the saying goes!) And it was delicious.
I hope you've enjoyed my brief rundown of Things to see and do in Poole, Dorset on the south coast of the UK. It's a beautiful part of the country, and well worth a visit.
PIN for later