Back in 2011 I had arrived refreshed (sort of) and alert in Venice after a delightful adventure on board the Paris – Venice train.  I was travelling solo from London to Athens via Venice, Italy and had decided to spend the night in Venice.
There will be affiliate links through this post, meaning if you choose to purchase anything, I'll receive a small amount of commission at no extra cost to you
Let's have a look at things to do in one day in Venice, this famous Italian city.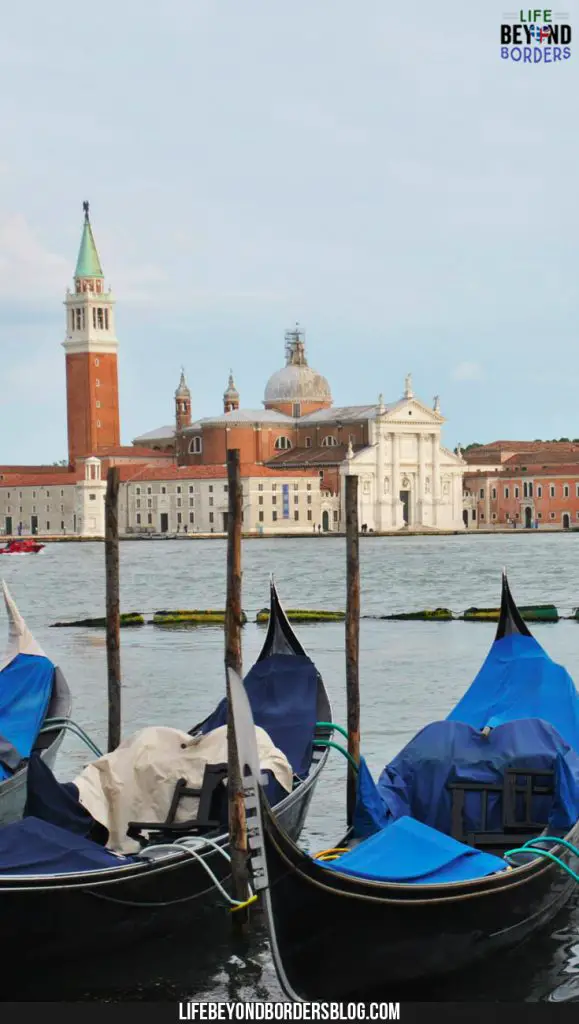 Things to do in Venice: Water taxis – share a private one, or queue a long time for the public ones
I exited the station into bright sunlight and followed everyone else to what looked like a queue for a taxi.  Remember, I was in Venice hence 'taxi' is a small boat shared with many people.  Before I did this though, I saw a sign for "private taxi" and wandered over to take a look.
€60 to St Marc's Square
they informed me, apologetically shrugging and also pointing to the long queue.  "You're best off going there." I thought this was rather nice of him, given that he'd passed up a fare.
I went back to the public taxi queue.  5 mins later & it hadn't moved.


If you're looking for ideas of what to pack and wear when in Venice, take a look at my Greek island all round packing guide.  Yes, it's for the Greek islands, but many items recommended cross over to a Venetian break.
I turned to an Australian couple behind me and ask if they'd like to share a private taxi to St. Marc's Square and they readily agreed.
We boarded the private taxi—more like a mini speedboat.
Speeding along, we passed many beautiful sights and I was in awe of the many bridges and, quite frankly, the magic of the place. I know Venice, at the time of updating this post, is under a lot of scrutiny for being too touristy, but I understood why it's such a popular destination when I was there.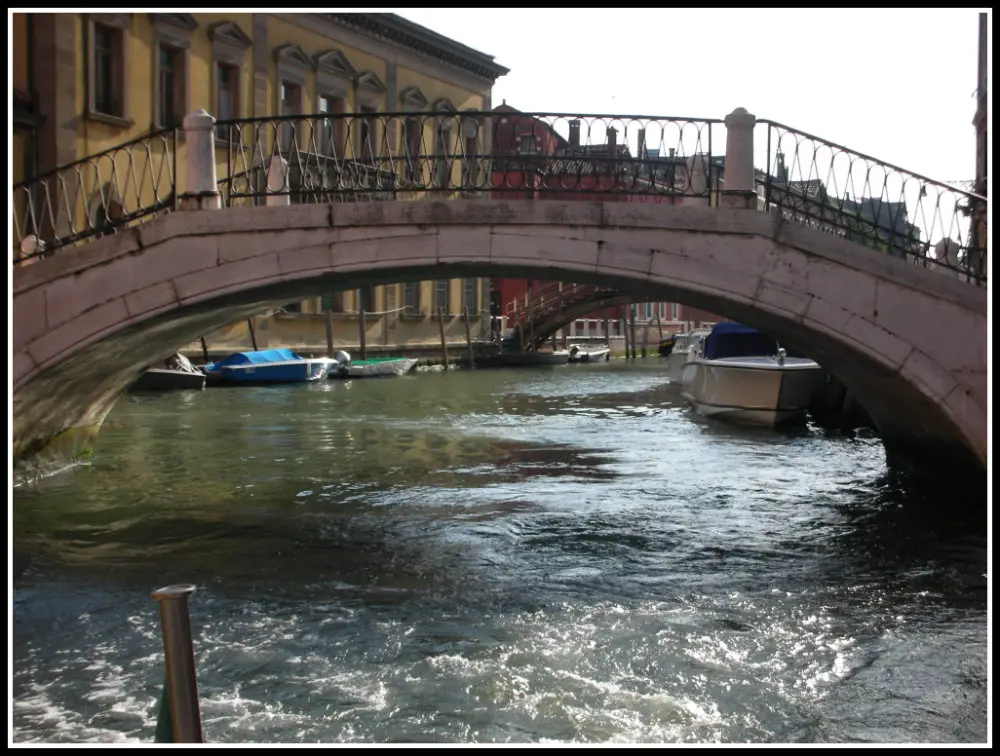 Things to do in Venice – Just wander the streets
I was left simply breathless by the place: small side streets that lead you over bridges and canals.  It is possible to hide from the crowds and find your own little 'backwater'.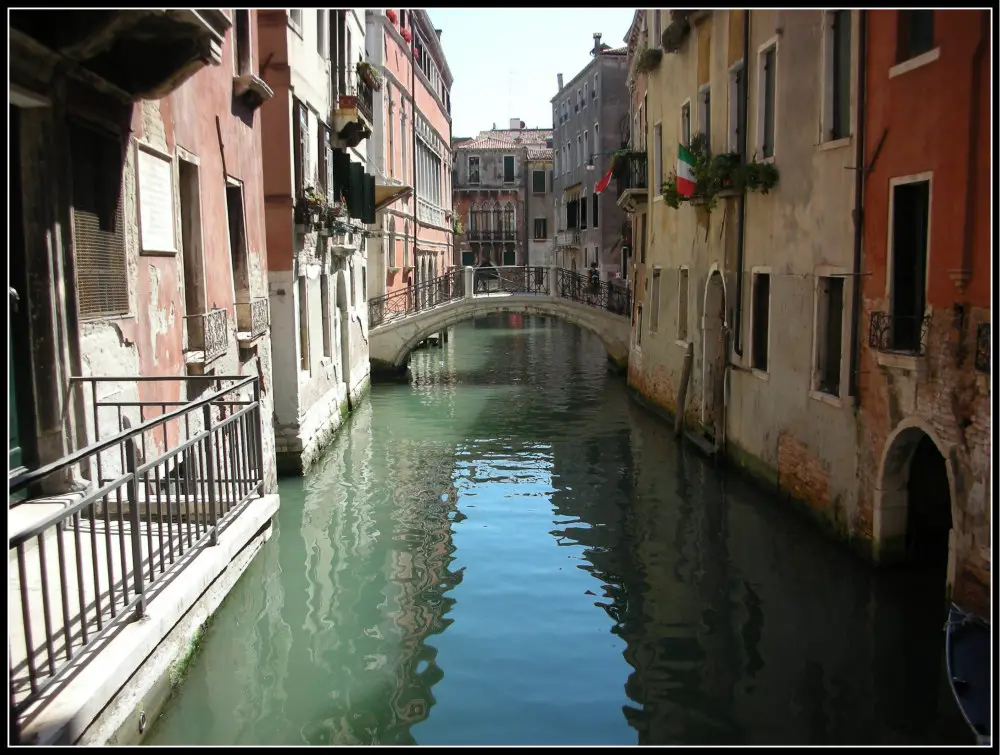 Things to do in Venice: A gondala ride
Enquiries into a gondola ride revealed that it costs 80 euros per person, even if sharing a gondola with five or six others.  I did my best to stifle a laugh in the face of the gondola man and made my way over to another place: 30 euros for a ride on a small motor boat up the Grand Canal and back.  This was a much more agreeable price and I happily parted with my money.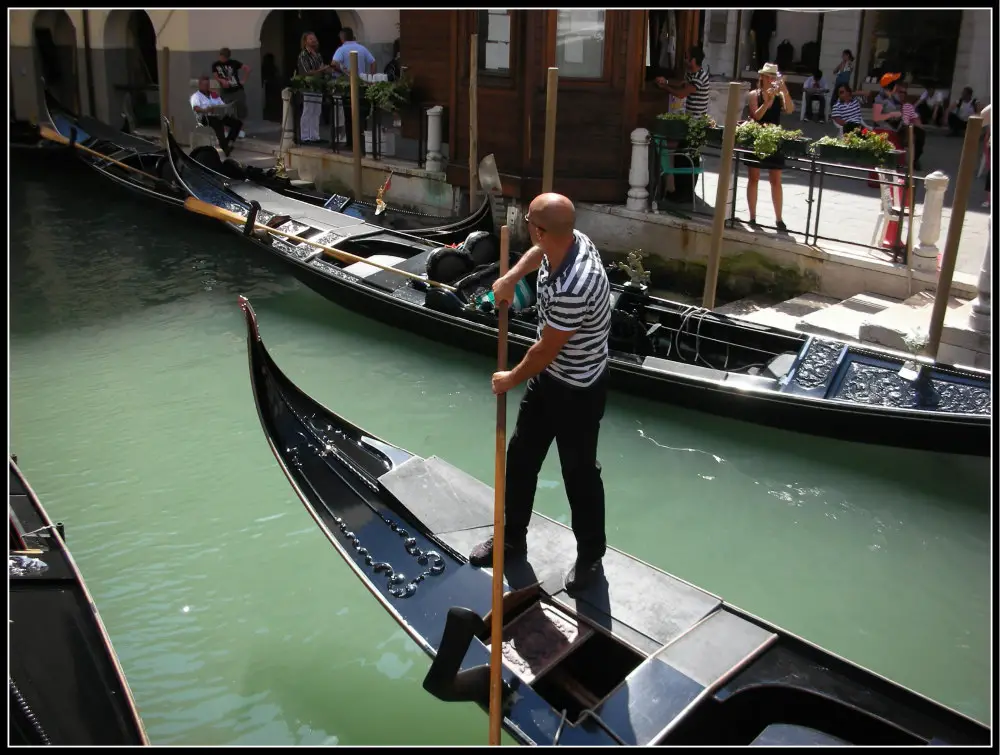 I had an hour to kill before the trip, so I relaxed in the park—stretching out on a bench, happily dozing whilst listening to the chattering of many different languages around me.
The trip meandered around the canals—only fitting seven passengers, we were able to stand up and for an hour we were shown the Rialto Bridge and all along the Grand Canal as well as Byron's house.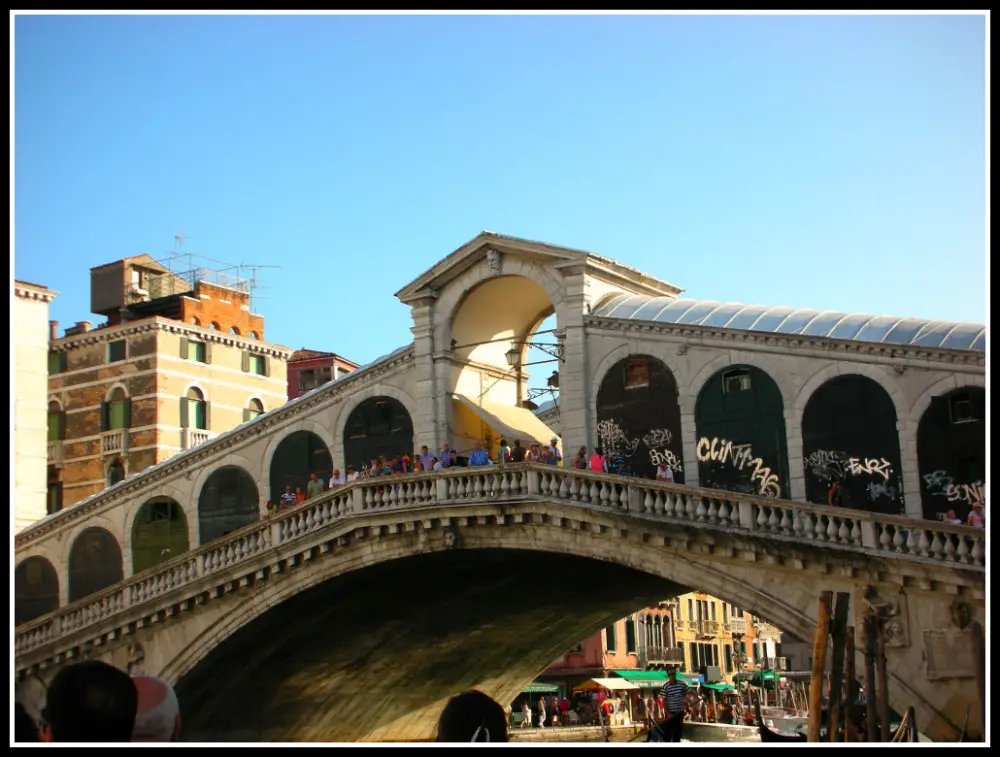 Things to do / one day in Venice – Overall impressions
My jaunt to Venice was thoroughly enjoyable and I loved it.  Even though I had a day and night there, less than 24 hours in fact, I fell in love with the city; it offered beauty, peace (yes, when you could find a spot away from the tourists) and tranquility.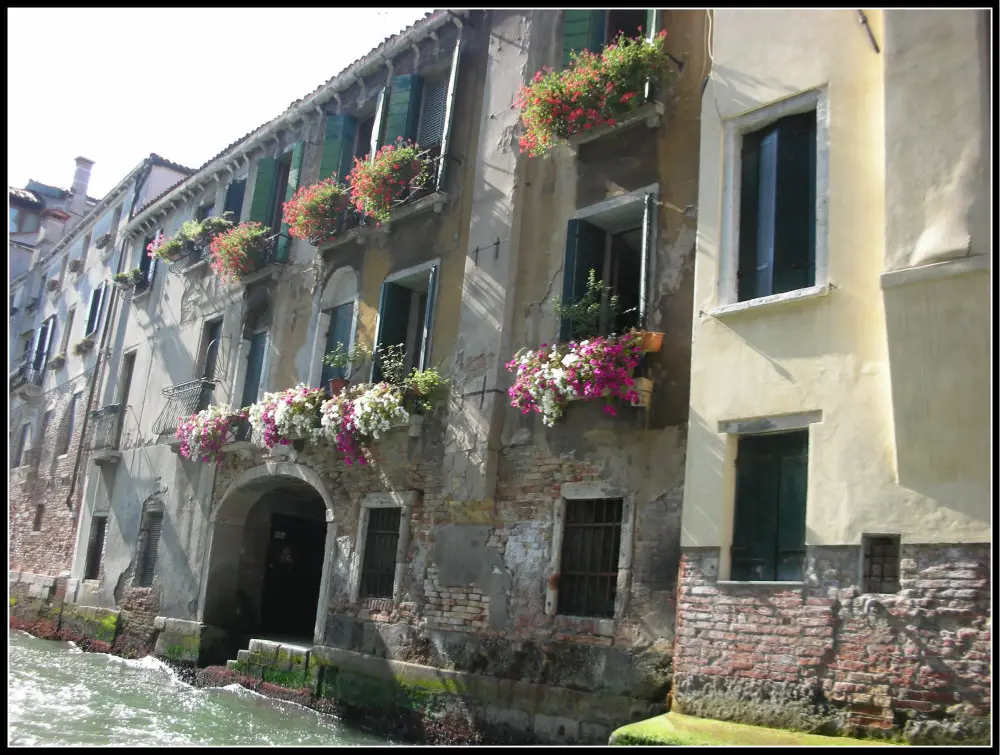 I would love to come back off season,  or book in advance, maybe for Carnival in February?  I visited a small shop which sold masks and carnival dresses.  The lady informed me they make the dresses for carnival and they hire from 300 – 1,000 Euros.
One thing is for sure; Venice is not a cheap place! Or I'd take a Foodie Tours: 2.5-hour Cicchetti of Venice Small Group Tour – I love foodie tours and would love the chance to 'taste' Venice. 
PIN for later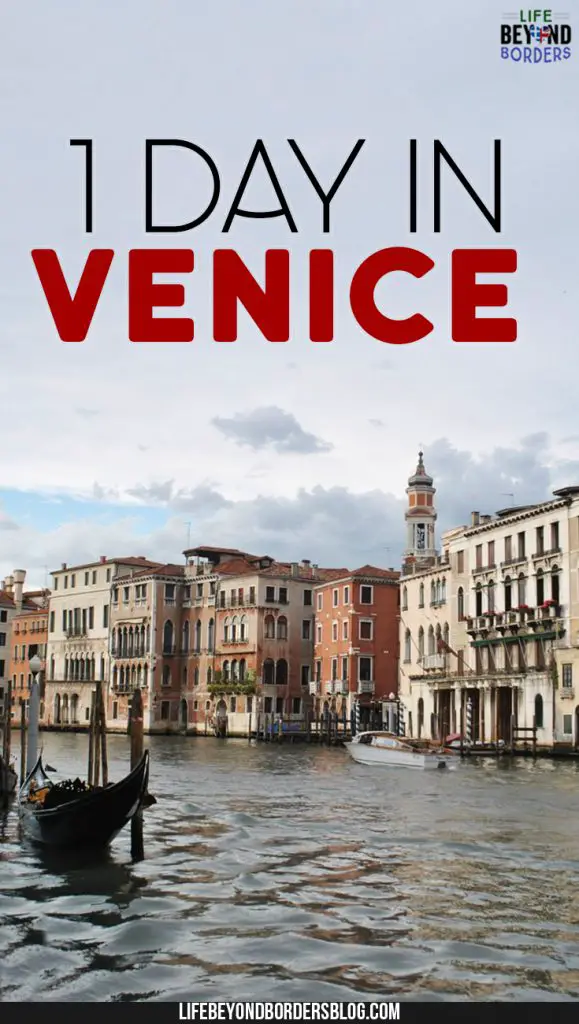 Header image via Wanderlusting K