For someone who travels a lot, travel sized toiletries are a necessity but I find it's vital for me to not necessarily rely on my destination accommodation having small bottles of shampoo, soaps, etc. In fact, these days with the no plastic movement highlighted and being so vital, I try to avoid using plastic where possible, and source products that are environmentally friendly and use locally sourced produce.
I have written before about my experience of travel sized toiletries with Lush, now I'd like to share my experience with another British company, Amphora Aromatics.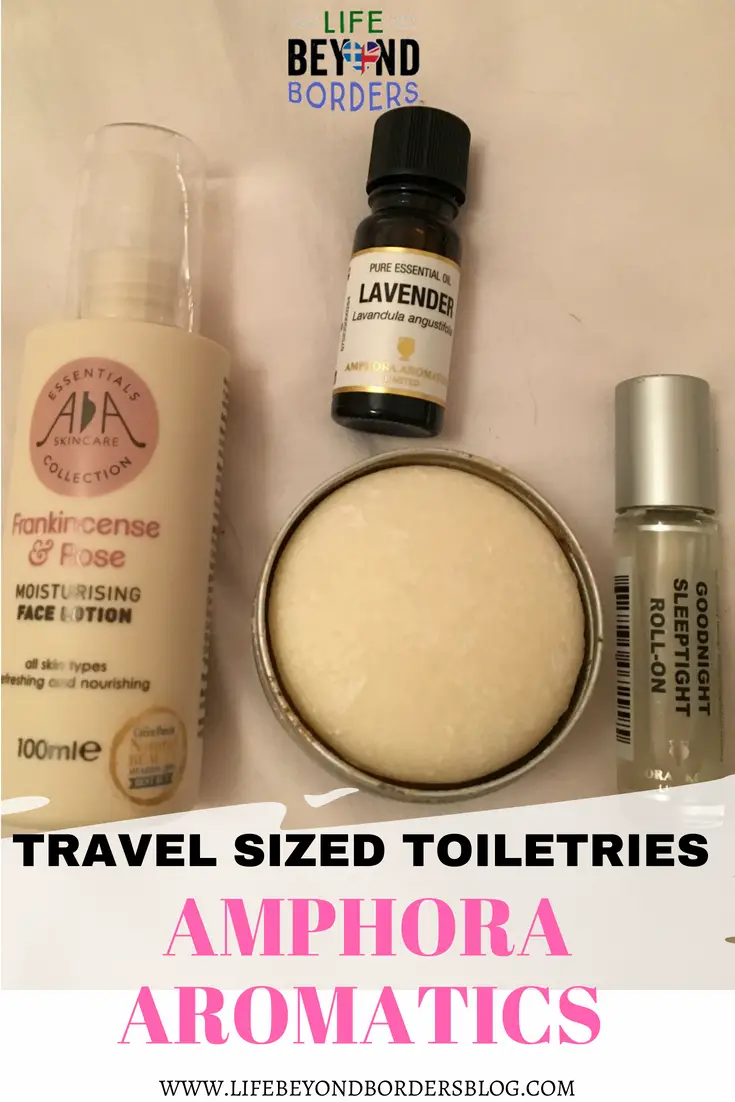 Travel sized toiletries: Who are Amphora?
Established in the city of Bristol in 1984 in the back of a small shop, Amphora Aromatics Ltd is now one of the UK's largest suppliers of essential oils and aromatherapy products. Husband and wife team Peter and Christine Carroll combined their knowledge of worldwide travel across many continents with the native traditional medicines of the countries they travelled to to combine traditional formulas with exotic herbs and oils. They produce a range of essential oils, creams, gels, balms and body care products.
My products
Note: I was given a small selection of travel products to trial
I met Amphora at a trade event in Bristol at the start of the year in 2018. I was impressed with their philosophy of whilst using worldwide ingredients, they were locally produced in the country of origin.
Botanical Boost Frankincense, Rose & Argan solid shampoo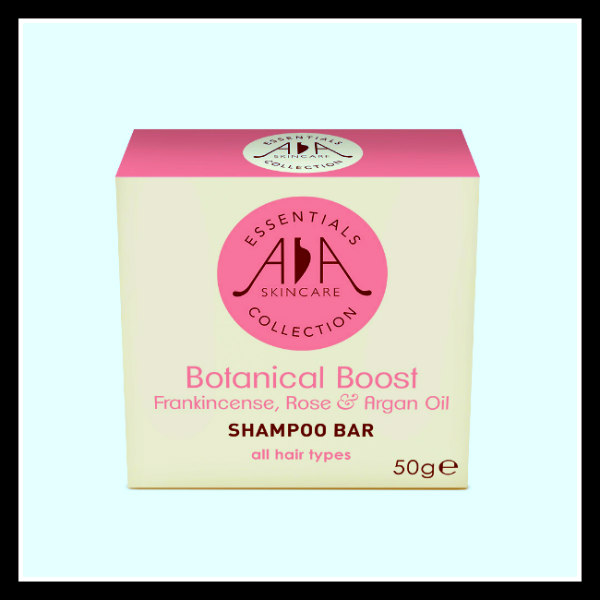 This solid shampoo bar is similar to those you see in Lush. Amphora's Press Release of this product states its:
Rejuvenating Frankincense and vitamin-rich Avocado oil act as a natural tonic to help stimulate hair growth and calm skin. Working together with anti-oxidant packed Argan oil and aromatic Rose oil to breathe new life into flat, dull hair by helping improve texture and give damaged and colour-treated hair a moisture boost. Rose Geranium oil is added to the mix to strengthen hair, naturally. For all hair types.
Well, for me the best thing about this travel sized toiletry product is its:
Smell
How much it lathers – a real creamy lather
The fact it doesn't crumble – unlike other solid shampoo bars
I can use it as a body soap too
It fits nicely into my Lush travel tin and I've been travelling almost every month since the beginning of 2018, using if for one week of the month at a time, and it's still going strong. I'm tempted to use it at home too, but have to stop myself in case it runs out. I want to ensure I only use it for travel. And anyway, it's nice to have a product and its gorgeous smell that reminds you of your journeys. 50g bar is only £5.94
Frankincense & Rose Moisturizing face lotion
Apparently this face lotion hydrates, tones and firms the skin as well as helps slow down signs of ageing. Well, I've not seen any signs of slowing down ageing, but at 100ml, it's great for fitting into hand luggage and the lovely thing about this product is I find it great to apply in the evenings, especially in the summer or when travelling to hot countries as it's cooling on the skin and once again, the smell is great. The 100ml size is great as a travel sized toiletry and is only £7.98
I don't necessarily take this travelling to be honest, but I do love to burn it in an oil burner when at home, or even add a few drops to my bath when I treat myself to one.
The lavender is sourced from France, and a 10ml glass bottle is only £3.00. I have slipped it in with my other travel sized toiletries, sometimes just to take the lid off and have a sniff. But the next product is even better;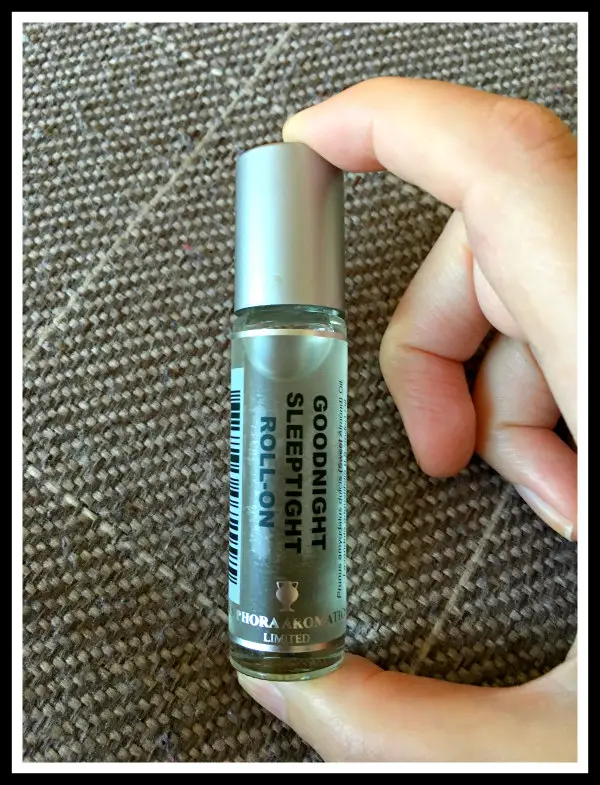 A 10ml bottle of lavender and almond essential oils to essentially help you sleep at night if rolled onto pulse points such as your wrists and temples. I love it as a travel sized toiletry, however. We all know how stressful travel can be, especially long-haul flights or even just a daily commute in the London Underground or sitting in your car in traffic. I'd recommend this for every day use, as it is really quite calming. Don't worry, the product itself won't send you to sleep, but it will help to relax you.
I was most perturbed to find I'd lost mine. I have an outside pocket on my bag and at 10ml, it's a great product to just slip into my bag…but it must have fallen out. I hope whoever finds it gets some great usage out of it. At £4.80 I will definitely be ordering another one.
Conclusion about Amphora Aromatics Travel Sized Toiletries
There are a number of companies now that offer a variety of travel products that support locally sourced produce.  It's sometimes difficult to know where to start looking.
I was keen to find a company that honours ethically sourced produce and supports the local community, both in terms of where it sources some of its produce and the people working for the company.
I particularly like the Goodnight Sleep Tight roll on.  Whilst I really don't know if it has de-stressed me on long flights, ferry or bus journeys, the smell is worth it.
The Botanical Boost shampoo bar is another big favourite because, as stated above, it lathers up to a lovely foam, smells great and doesn't crumble.  It really does leave my hair feeling quite soft after a few days on the dusty roads.
What are your favourite travel sized toiletries? Have you tired Amphora Aromatics?
Follow Amphora for news about their products on:
PIN for later