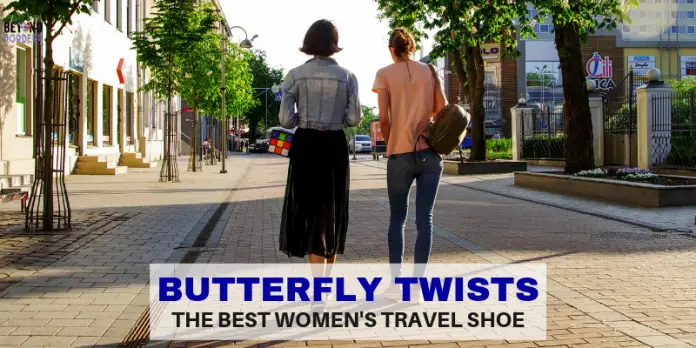 I've been very lucky over the past few months and been given various travel products to trial out as I travel.
I'll be honest, when Butterfly Twists sent me their Madison boot in Pewter to trial out, I wasn't sure what to expect.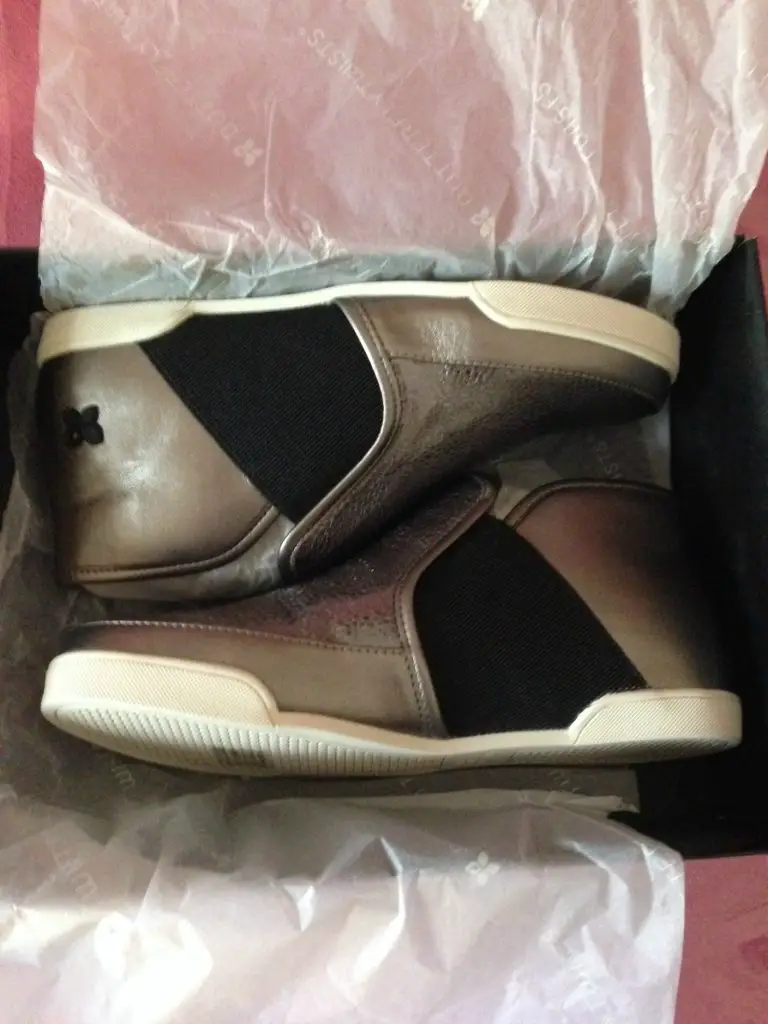 Who are Butterfly Twists and their great traveller shoes?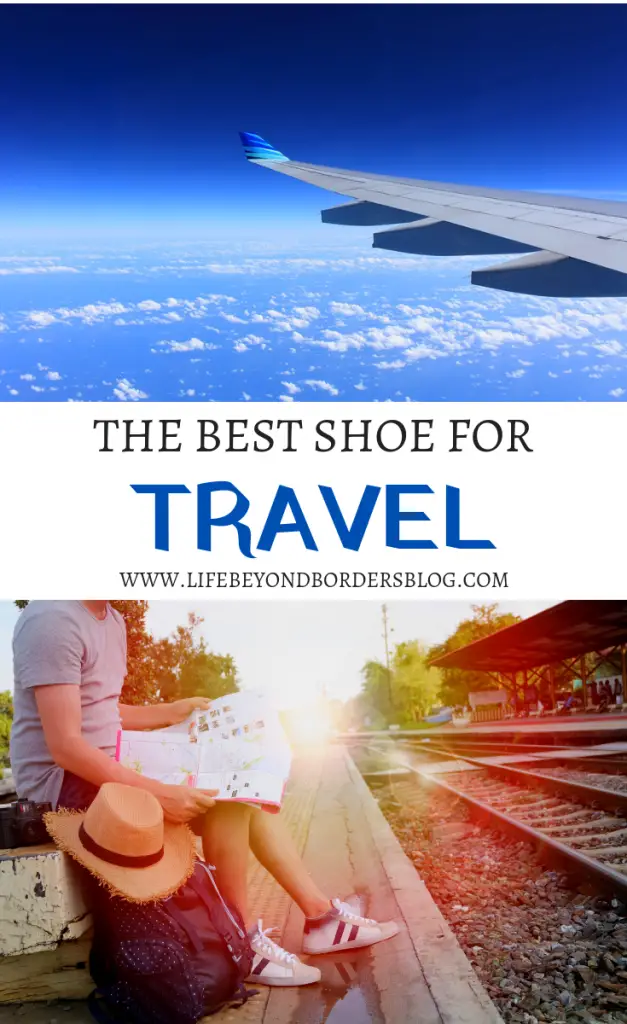 Their conception is quite interesting.  According to their website:
In 2007, two brothers and their two oldest school friends made a bet that saw the unluckiest of them attending a party in a pair of six inch statement stilettos. What started as a joke, however, gave the boys the idea that would change their lives; a new found solidarity with the women enduring evenings out in towering heels started a conversation about footwear that might deliver a little glamour, without ruining a good night out.
And so, armed with the first hand knowledge that shoes should be comfortable, and comfort shouldn't have to mean forgoing fashion, in two years the boys got together a design team to "combine a consideration for style and luxury with comfort and versatility".
Butterfly Twists shoes
The company offer a variety of women's shoes: Ballet pumps, Hi Tops (which is the branding my Madison in Pewter fall under), Wellies and Slip One.
I recently went on a trip to Slovenia and wore my Madison trainers pretty much daily.  The great thing about them is that I found them:
easy to pull on
light, so therefore not taking up too much space in my case
even though light, supported my foot well
moulded into my foot
even though a practical shoe, they did, indeed, maintain a degree of style
These last two are probably because Butterfly Twists went to great lengths to ensure their soles are flexible and featherweight, so it really does feel as if you're not wearing shoes at all – which is perfect for travelling!  But oh look, when you look down, even after a long day trekking around a city centre seeing the sites, even though you may not feel it inside, I at least still looked a little glamorous on the outside.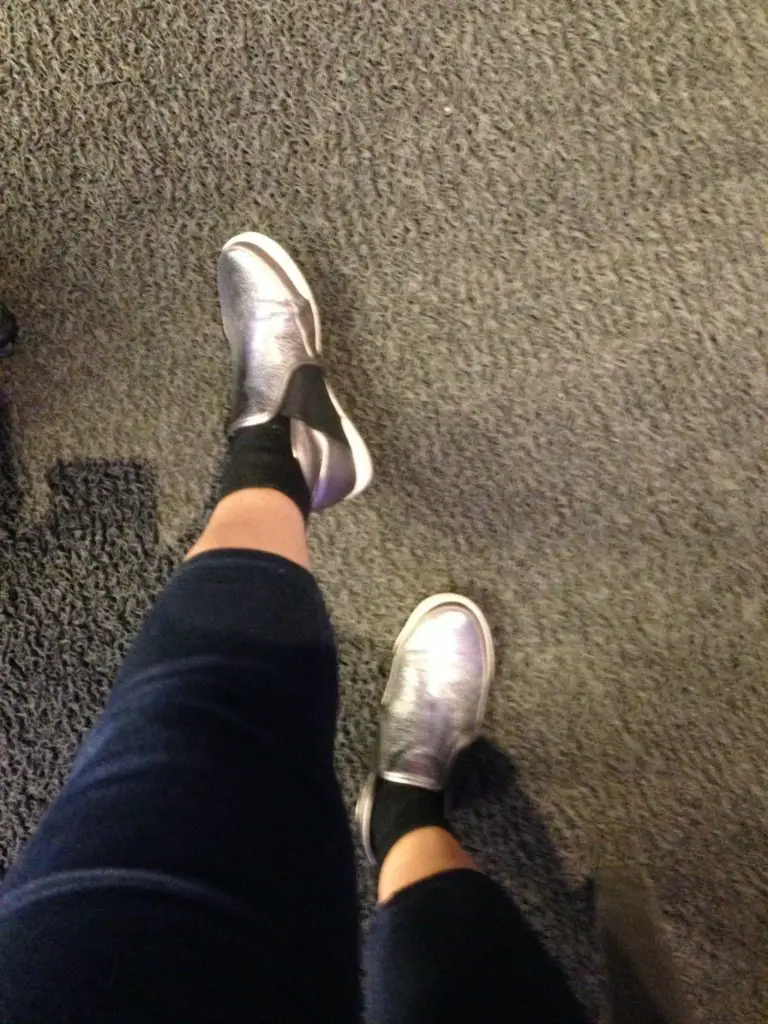 I think the boots would be perfect to wear at concerts / festivals, especially in the UK where it rains so much!  I intend to buy a pair of boots myself for those long walks in the wet British countryside.
Final words about Butterfly Twists  – best traveller shoes
Thank you for providing me with a free pair of Madison Pewter trainers to trial out.  I have only had them one month, so cannot comment on the longevity of them.
I feel able to wear them with long black trousers, so they'd look smart enough to a semi-formal meeting, yet also for long sightseeing trips too.
I highly recommend to go to their website, check out their prices and try for yourself.  Butterfly Twists are, after all – great traveller shoes.
Header Picture source
PIN for later