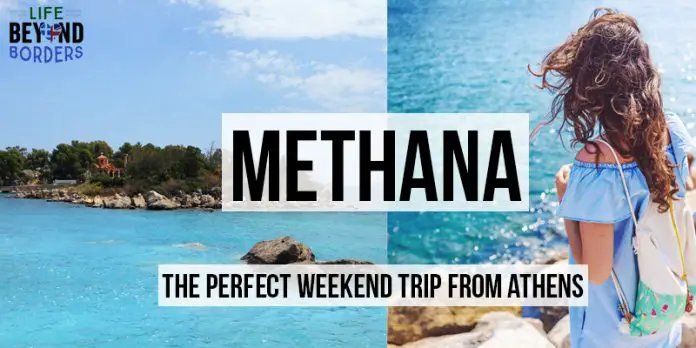 During my stay at Live-Bio in the Galatas area of the Peloponnese in Greece, I was afforded the opportunity to visit the relatively unknown seaside town of Methana.
Where is Methana, Greece?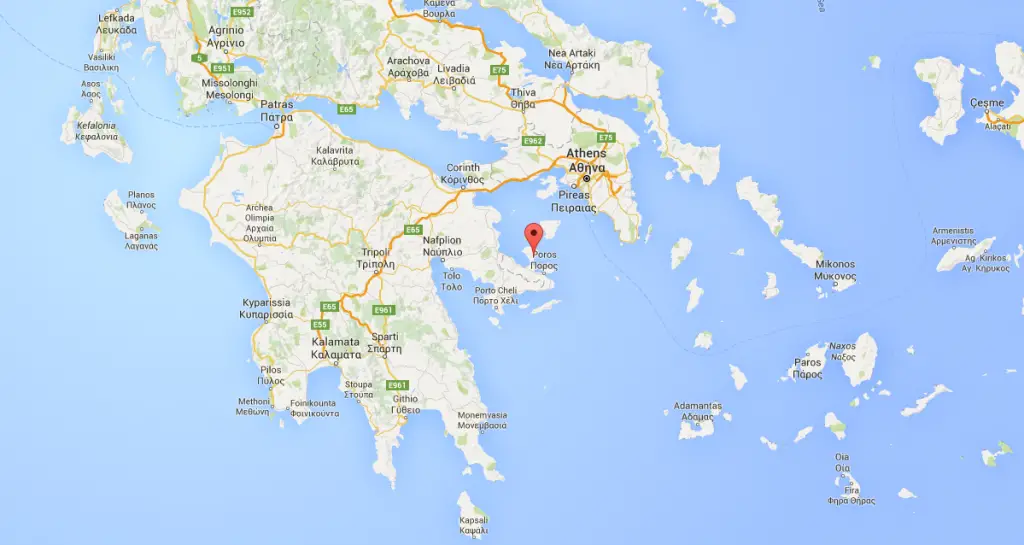 Methana is a town and a peninsula, considered part of the Attica region / district as it's only about 101 miles / 162.km and a 2 and a half our drive from Athens, on the eastern peninsular of the Peloponnese region of mainland Greece.
Methana is a volcanic area and over the years has recorded over 30 volcanic eruptions in different areas.  The last land eruption happened near the town of Kameni Chora in 230BC, but the most recent eruption was underwater in 1700AD.
As the Methana region is situation in the northwestern point of the Aegean, not far from islands such as Santorini, Nisyros and Milos, future eruptions are expected because this is an active area for volcanos.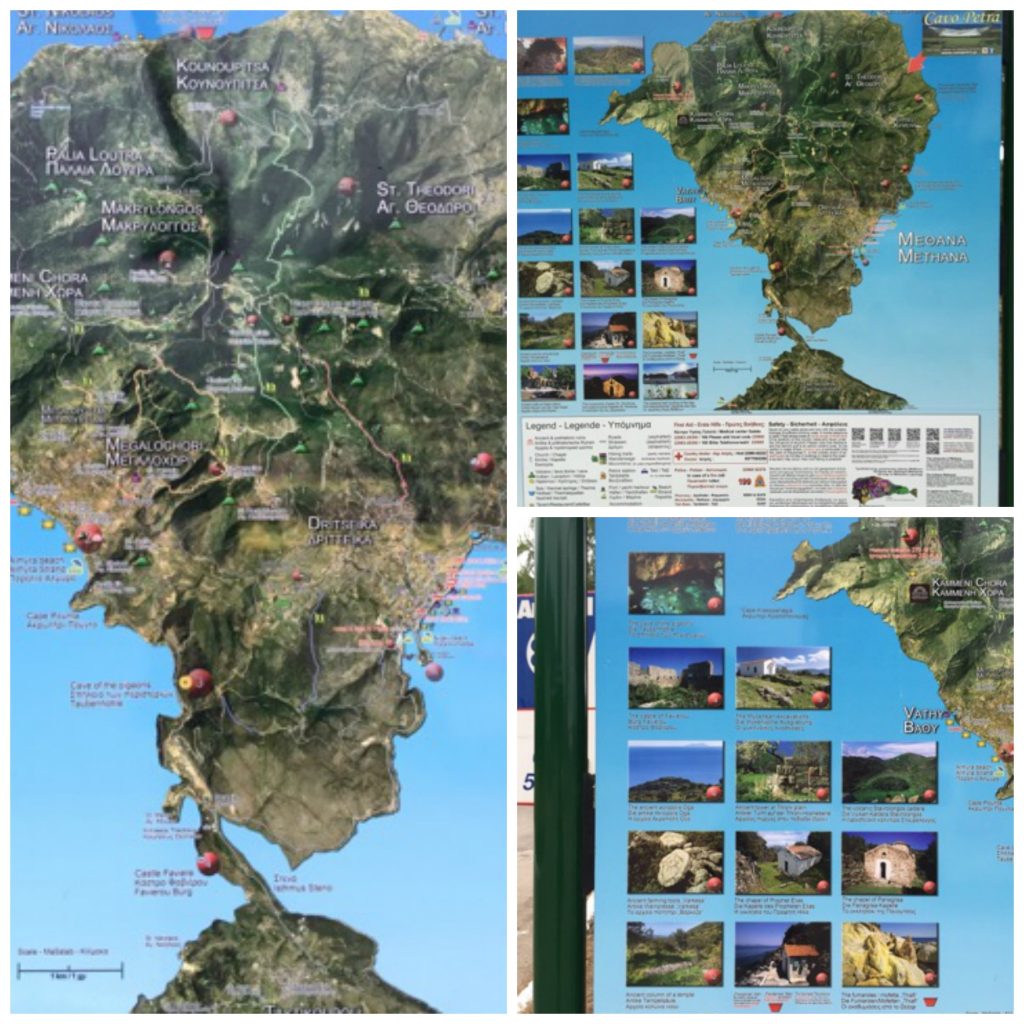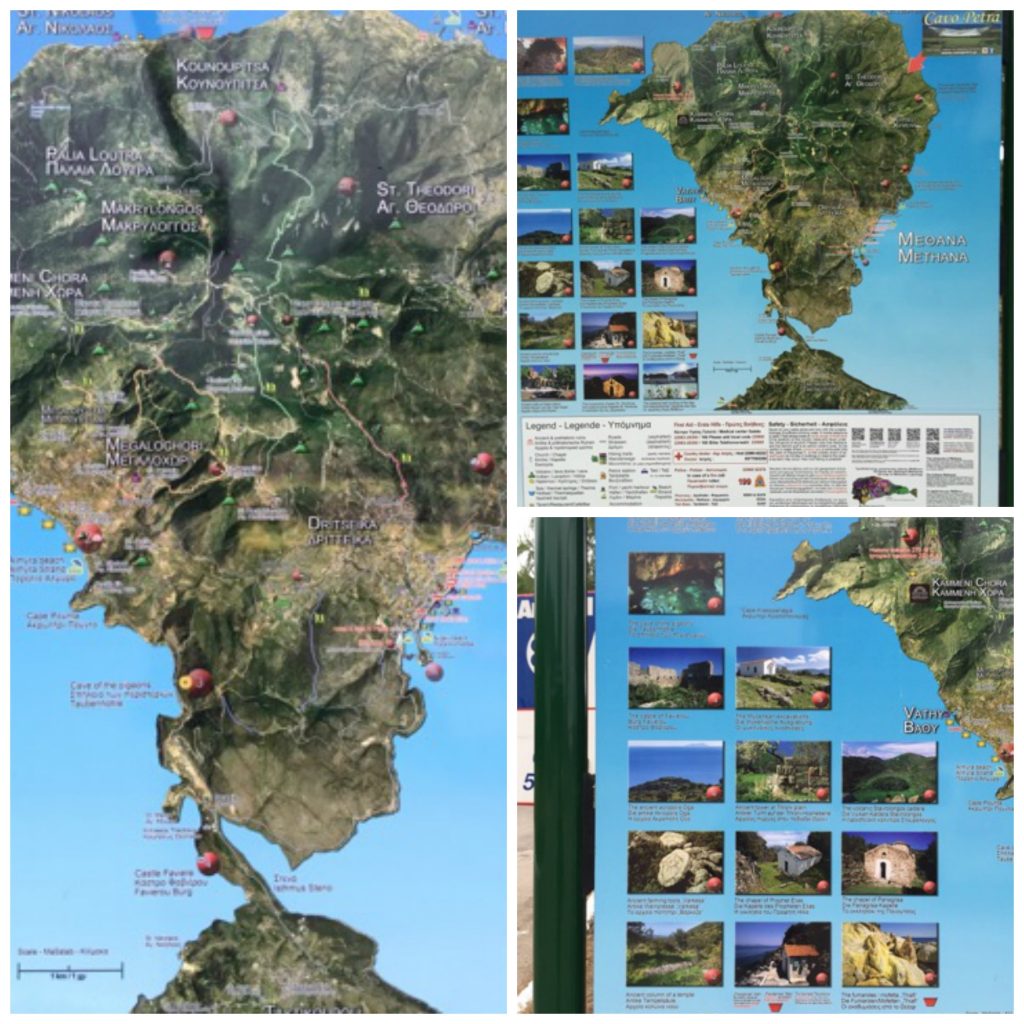 Methana Greece – the town
The seaside town of Methana, to be honest, is nothing really spectacular.  Due to its volcanic origins, the smell of rotten eggs (sulphur) gradually creeps up on you as you drive in. It has several cafes, bars and a spa you can visit.  Unfortunately there is no website for the spa, and no phone number I could locate so I would suggest just turning up and asking the locals where it is. Or, if you stay at Live-Bio in Galatas (approx. half an hour's drive away), the friendly hosts can advise you and maybe even arrange a visit for you.
 Methana is predominantly a town popular with Greek tourists.
Beaches of Methana Greece
There are some beautiful small beaches on the outskirts of Methana, plus a drive out towards the volcano offers spectacular views.  You come across small seaside villages such as Vathý – perfect to stop and eat in a taverna, and with a population of only approx. 129 people, it's really quaint.
The region of Methana itself is dotted with small villages if you choose to drive into the surrounding mountains, or stick to the coast and you also won't be disappointed by the small coves here and there.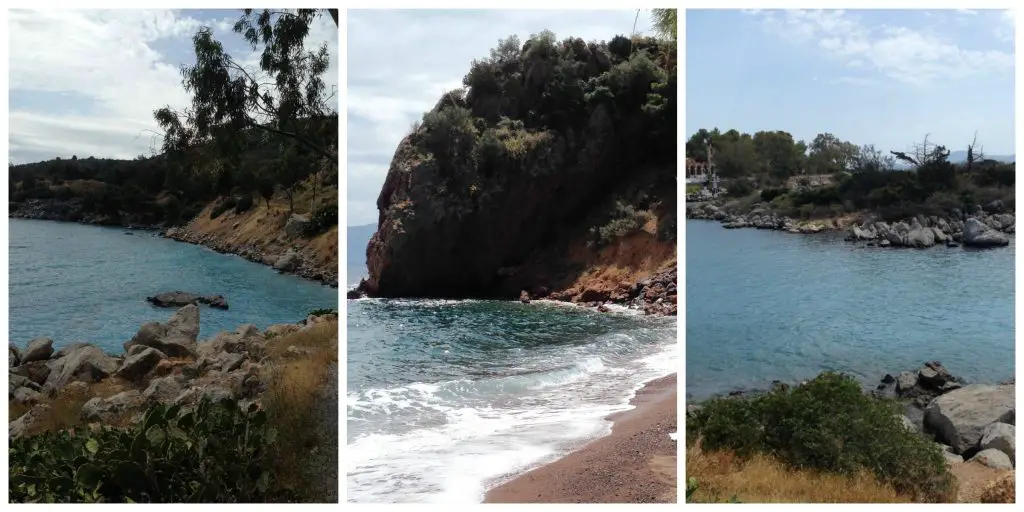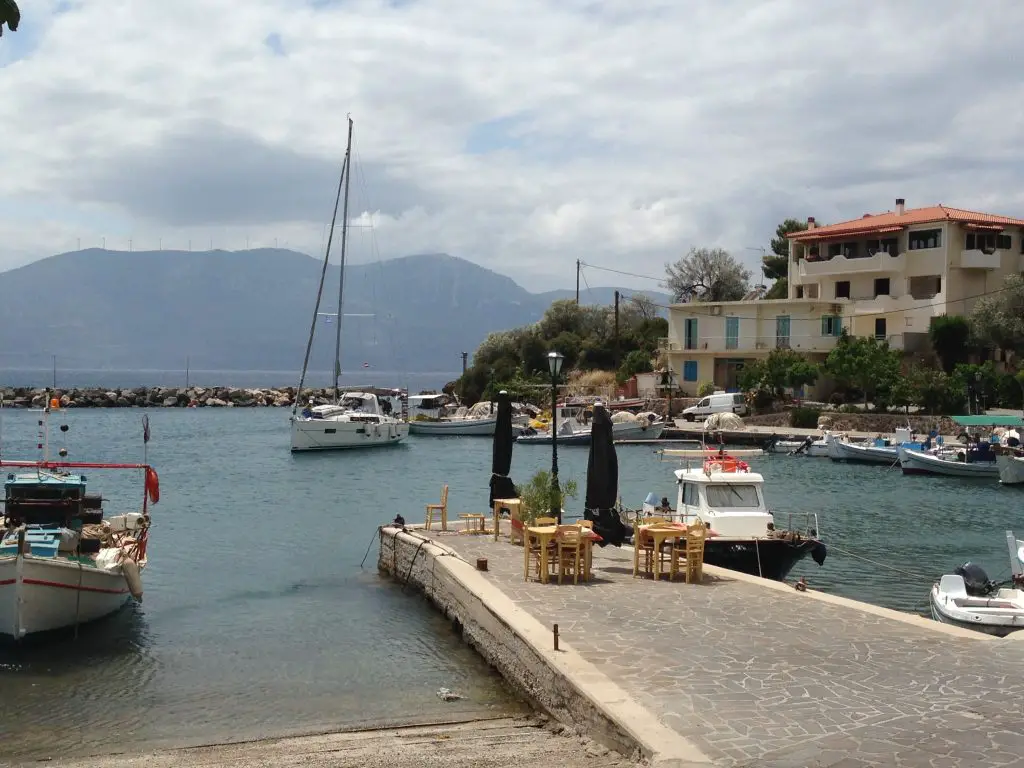 Methana, Greece Conclusion
To summarise, if you're staying on the Greek island of Poros – just a 5 minute boat ride from Galatas, or Galatas itself in the Peloponnese, you can't go wrong if you take some time out to explore this predominantly undiscovered region.
PIN for later