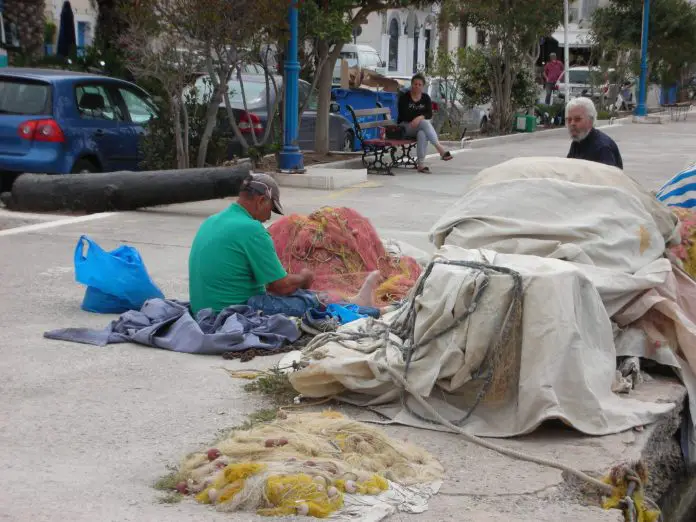 Back in 2011, I wrote a post about the Greek island of Poros.  It's not far from the Greek mainland…by 'slow' ferry it takes about two hours (I said three in my original post, but either I was wrong or the ferry's sped up!)
Returning I used the high speed, and this took about an hour and a half, and I didn't feel sick once as the boat cut through the waves.  But I still prefer the slow option: walk out on deck, twist my head, cat like, into the sun.
This time of year was the yachting festival, so Poros was quite busy (unfortunately).  But go just behind the main harbour (literally 200 yards) and I was into traditional Greek island territory.
My favourite place to eat was Dimitris's Taverna, park of the butcher's shop, again located away from the main hustle bustle.