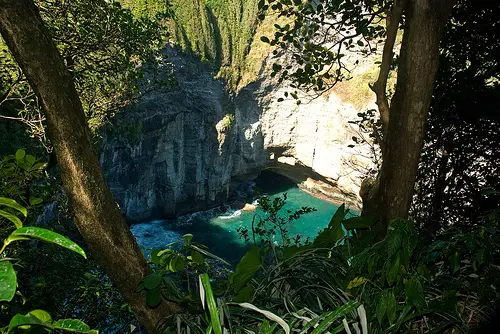 As autumn draws its cloak every tighter around me, and winter beckons, I begin to dream of destinations where the sun always shines…where it's warm most of the year.   Sure, I actually quite like the contrast in seasons, but when the rain persists, there's only so much huddling around a log fire that'll break me out of my sad mood.
So if I asked you to close to your eyes and imagine the perfect holiday, what would you dream about? Maybe, like me, you'd see palm trees, perhaps a beach with golden sand and, of course, shimmering turquoise waters.  I'm lucky to be able to spend time in Greece and experience these…and it's stunning.  But if your ideal vacation spot is missing a name, how about the Windward Islands?   This collection of Caribbean Islands begins with the northernmost island of Dominica and continues all the way to Grenada.  Formerly known as the French Antilles, it's the perfect place to escape to this winter – and a place I've never visited, so is definitely on my bucket list!.
The Islands
The Windwards are comprised of five islands. Being that they were all, at one time, colonized by the French – the French language  is widely spoken,  with a large number of locals also speaking English. Each island has something special to offer, some appearing as classic Caribbean paradises, while others may outright surprise.
Dominica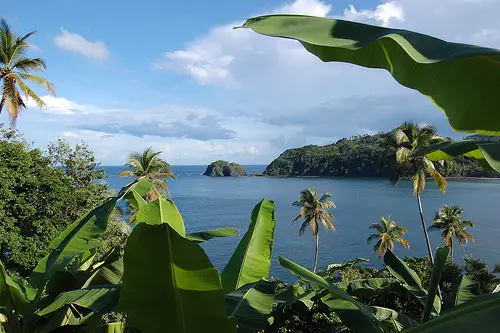 Dominica differs from other Caribbean islands in that it doesn't boast numerous beaches or resorts. This volcanic island is home to a forest that's been allowed to grow and flourish as it pleases. Jeep tours through the dense jungle are always open to the public. In the forest you're bound to encounter a number of waterfall as well as the renowned 'boiling lake.' If trekking through the forest isn't really your thing, kick back and enjoy a river tubing adventure.
Have a look on Trip Advisor for accommodation options on Dominica, ranging from Hostels to 5 Star accommodation.
St. Lucia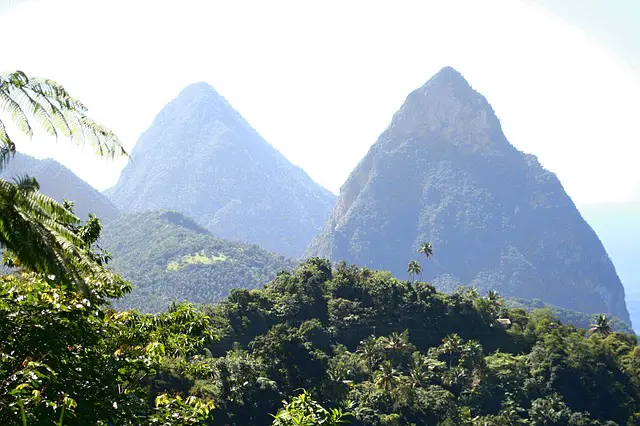 Pigeon Island is one of the must-visit destinations on the island of Saint Lucia. What is now a causeway is also a national park,  home to Fort Rodney, the 18th century edifice that still stands tall providing a perfect 360-degree view of the Saint Lucia. While touring the island, take a gondola ride up and down the mountainside for a spectacular view of the rainforest canopy. Once you're closer to the bottom of the mountain, you'll find an impetuous river bursting through a ravine.
Don't just take my word for it though, check out Trip Advisor for places to stay on St. Lucia.
Saint Vincent & The Grenadines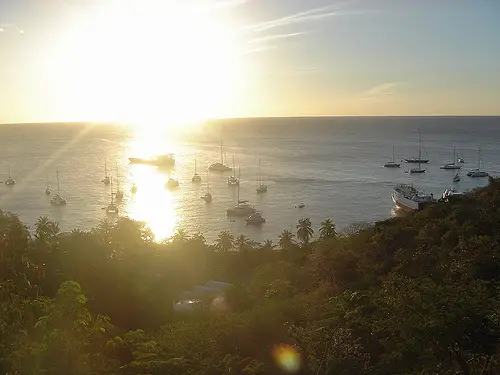 At the head of the Windward Islands you'll find Saint Vincent & The Grenadines. Whether on honeymoon, with a group of friends or travelling as a family, is there any better place to charter a yacht?  You can experience serene, untouched shorelines, eat delicious freshly caught fish and snorkel or dive within the natural beauty below the water's surface, or just relax on deck and take in the beauty above the water.   Trip Advisor can also offer advice on many activities that are on option in Saint Vincent and the Grenadines.
The other two islands in the Windward chain are Martinique and Grenada.  As mentioned above, I can think of nothing better than spending my winter sailing on a yacht around these islands – how about you?  Have to been?  Have you yachted around them?  Any advice?