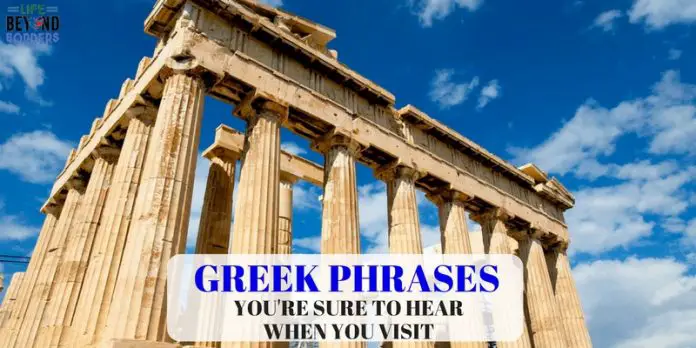 We've looked at some odd Greek superstitions such as why Greeks might spit at you when you visit (truly! But don't worry, it's a compliment).  There are also some really helpful tips about Do's and Don't in Greece – Greek Customs and Etiquette that'll help you when you plan your visit (what's right in one culture isn't necessarily so in another, right?) Now let's take a look at some Greek phrases you're sure to hear when you visit this beautiful country.  It's always good to understand a little, right?
There will be affiliate links in this post, meaning I receive a small amount of commission (at no cost to you) if you click to purchase anything.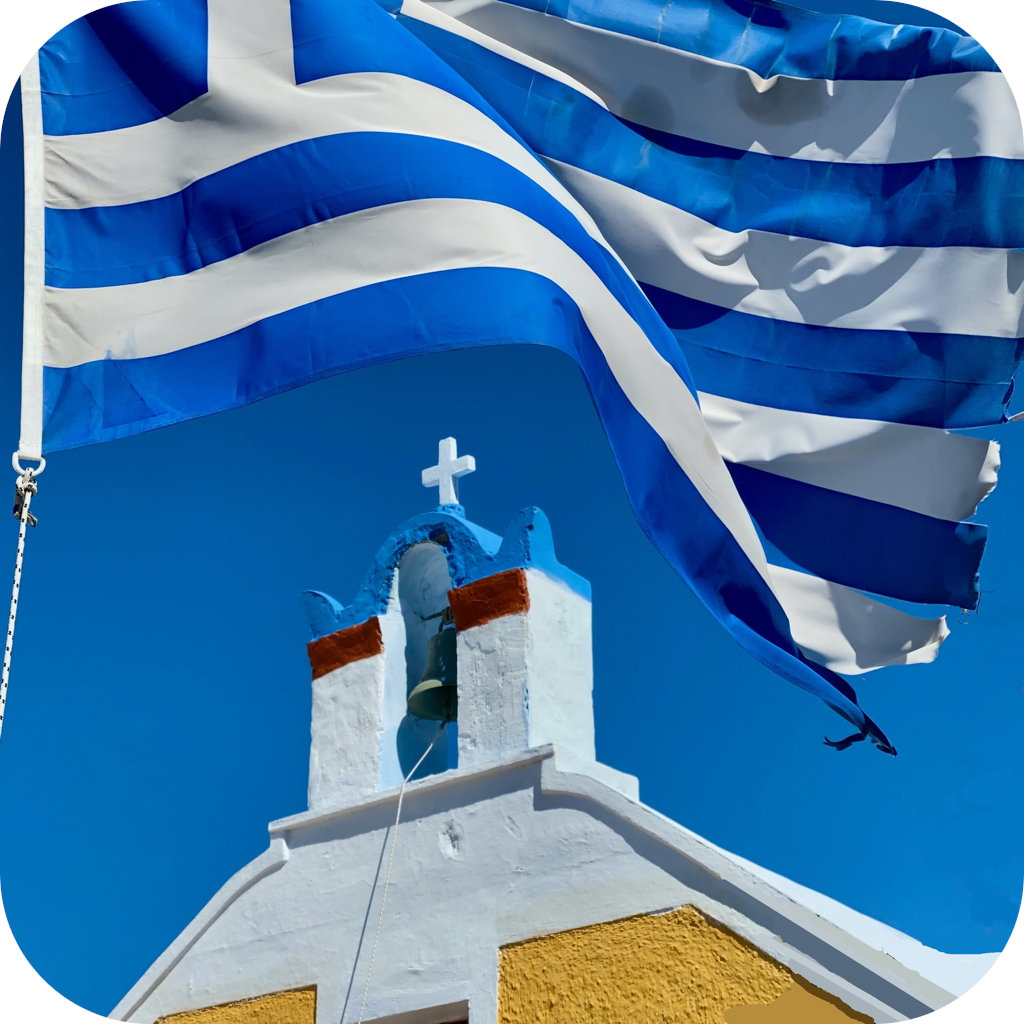 Download my Greece's Best travel app for your Apple iPad or iPhone or Android. Help in your Greek travel planning from the palm of your hand.
Koukla Mou meaning
A very popular word you may hear bandied around is koukla mou. A song by Greek singer Vasilis Papakonstantinou entitled Fronima koukla mou is popular – have a listen:
but what does koukla mou mean in Greek, or the koukla mou meaning?
I find it a lovely phrase.  The koukla translation and koukla mou meaning in English means "my doll" and is said (usually) by old women to little children, or by old women to me as they grab my cheek and affectionately pull it – I don't know why I seem to invite old women into my personal space to touch and prod me, but they do and actually, it's kinda nice.
Sometimes, men use it when trying to let you know they think a lot of you.  It's the mou at the end of the sentence that does it – it personalises it to my.
In the Greek language, when mou is used at the end of any sentence ie: personalising anything to 'my' is a huge compliment.
And even when men use it, it doesn't sound sleazy or flirty, just really, really nice.   The kouklamou meaning in Greek is a term of endearment.  And besides, despite the language differences, you can usually tell when someone's using a sleazy tone and trying to pick you up.
An example of the use of koukla mou in Greek: As I exit a taxi ride, I pay my fair, thank the man in Greek  – Efaristou and I may receive a "Parakalo, koukla mou" ("You are welcome, my doll").
So in summary, the koukla translation is 'doll' and koukla mou meaning in English is 'my doll'.  It's not considered sleazy, it is a term of endearment.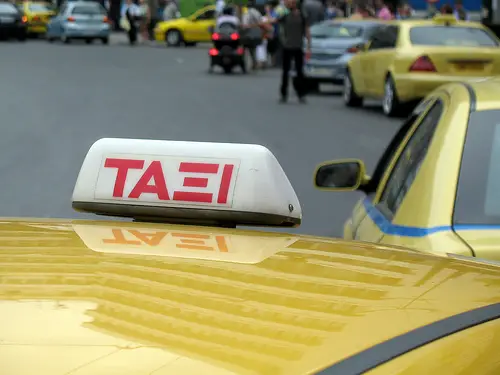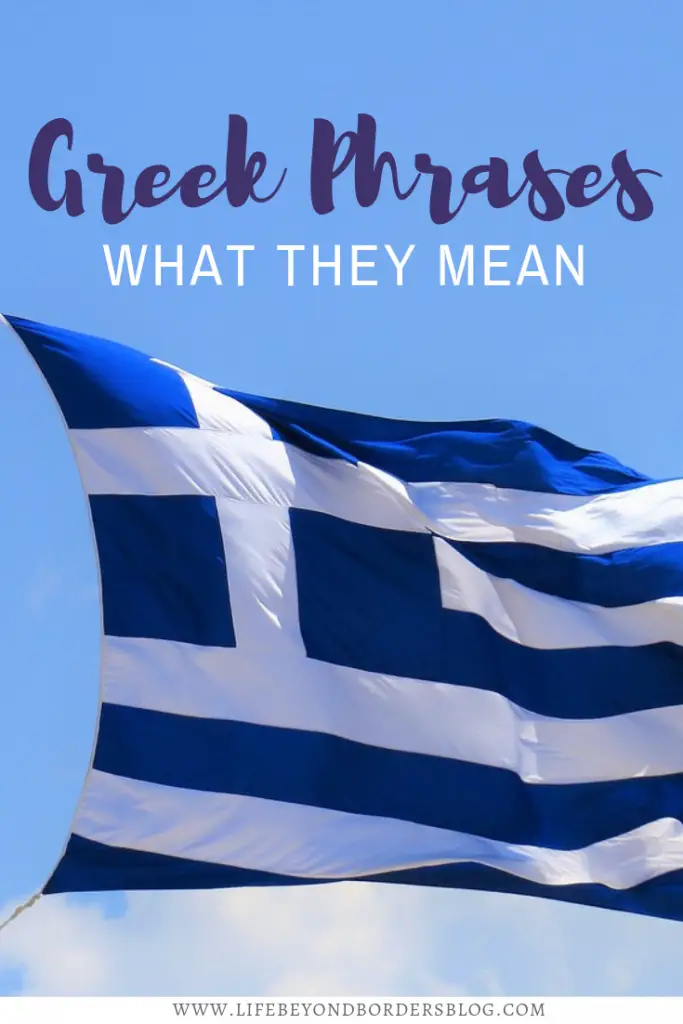 Kalimera meaning
Kalimera (pronounced as it is literally spelt: Kali mera) means Good morning and is heartily bestowed upon anybody who is walking past (obviously at the correct time of day).  Even in the centre of Athens, you can leave your flat and be Kalimera'd at least 3 or 4 times by strangers – so imagine how many times you have to repeat it as you walk past your neighbourhood bakery, hairdressers, man at the bottom of the street selling flowers, the people sitting outside the kafenion, etc.
Personally, I love this start to the day. It makes such a change from the unspoken no eye contact rule in bigger cities.  It doesn't mean people will stop and have a full blown conversation with you, so if you're not a morning person, don't worry, you don't have to avoid all human contact in Greece in the mornings, just know that people will smile and probably wish you a "kalimera".
Visiting Athens and want to know some alternative places to visit beyond the tourist traps? Read my:
Next time you're visiting Greece, listen out for these phrases.
Other lovely phrases include:
Koritzi mou (My Sweetheart)
Kopela mou (My Girl)
What phrases have you heard when visiting a foreign country that stick in your mind? Anything memorable? Share in the comments.
PIN for later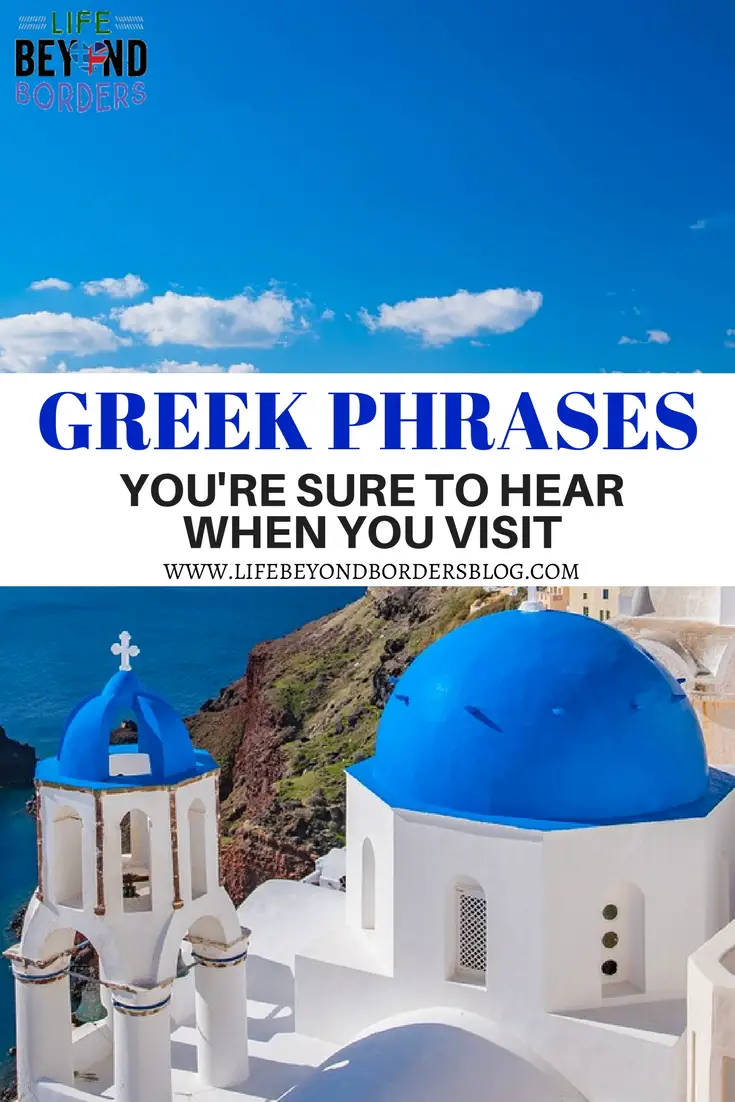 Header image © nonbirinonko from Pixabay