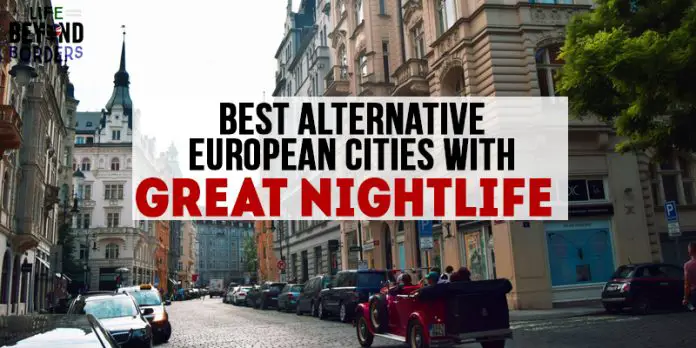 We all know London and Paris offer an eclectic mix of entertainment for anyone looking to make the most of their evenings, but what about some of those overlooked gems across the rest of Europe?  Are you looking for something a little different? Well, here are five up and coming cities in Europe offering great nightlife that you might not have thought about trying.
**This post has some affiliate links which means if you choose to purchase any item, I will receive a little commission, at no cost to you.**
Best cities in Europe for Nightlife
For class: Prague – Czech Republic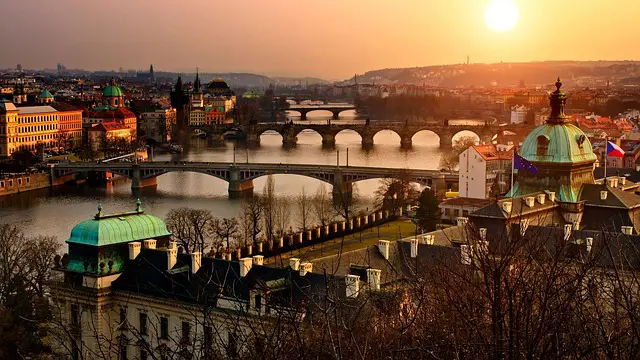 The Czech capital is rightly associated with class and historical romantic weekend breaks, but there are certainly a few spots which will appeal to any intrepid partier.
The Hemmingway Bar is a particular hotspot for people looking for a classy knees up, with this cocktail bar offering a unique range of drinks. Their speciality comes in the form of a hollowed out book with an ice cold flask in the middle of it. This bar is, without question, worth trying out if you're looking for a more raucous and fun night.
For people looking to experience more culture, why not take a tour of the city with one of the organised groups that run nightly outings such as a Walking, River Cruise or even Ghost tour?
For something a little different: Athens – Greece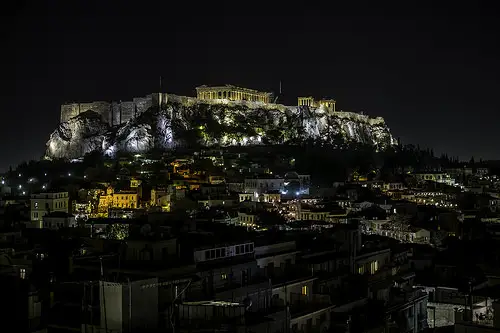 Athens was, at one point, the centre of the ancient world – and the archaic monuments which still line the city streets serve as a testament to a time when Greece ruled all.

Nowadays things are a little different, but that doesn't mean the Athenians aren't still one of the leaders in other aspects of life. The championing of art is a trait which has never died in the city and lives on in modern times.  There's nothing an Athenian likes more, in the summer, than to take in the latest – or even a classic – movie under the stars whilst sipping a cool beer, glass of wine or cocktail. It's little surprise you'll be able to find an open air cinema in whichever Athenian neighbourhood you're saying in.  Be sure to make an evening of it if you're visiting this city in Europe.
For backpackers and partiers: Lagos – Portugal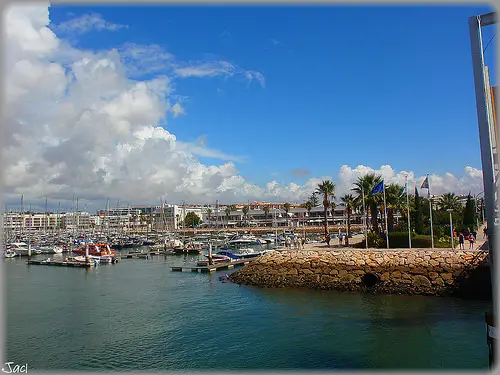 This Portuguese city in the Algarve is situated on top of one of the nicest beachside locations in Europe, having been built alongside an old Medieval town.
However, the area is teeming with bars and clubs that provides to the party atmosphere.
The Secret Traveller even describes the people you'll find there as "a huge crowd of thirsty backpackers and the cream of Europe's partying crop." With reviews like that, it's not hard to see how Lagos could transform into one of the best spots for a night out on the continent.
For breathtaking views: Innsbruck – Austria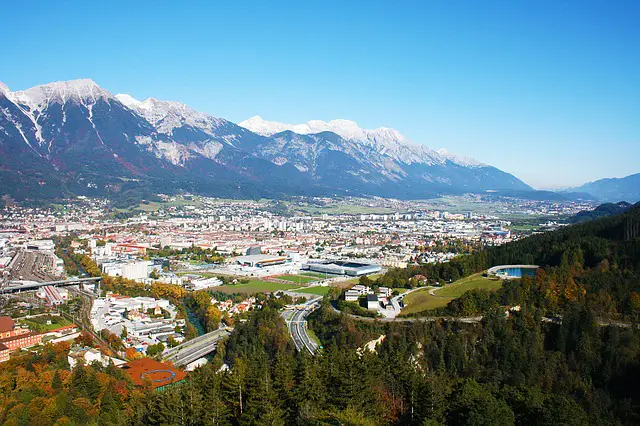 Innsbruck is the perfect blend of culture, beautiful scenery and fun, with there being no end of things to do during the day. Ski slopes and mountain trails are just one thing to experience while you're there, while the gothic-style Imperial Palace provides beautiful architecture.
In the evening you can make the most of the breath-taking scenery by travelling to the top of the City Tower (the largest building in the city) and peering out over Innsbruck itself. Soak in the atmosphere of a region which oozes culture. 
For pubs and architecture: Ljubljana – Slovenia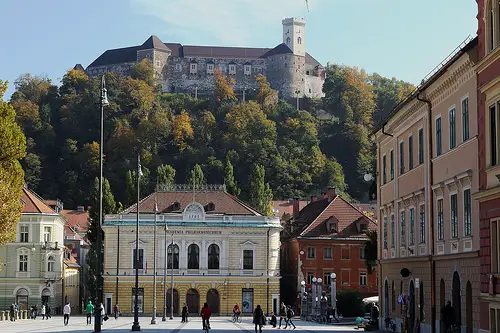 This city in Slovenia might not be the easiest to pronounce, but it's a fantastic night out regardless.
Ljubljana offers a wide array of different nightlife, the most popular offered in many spots being of a 'pub crawl' around the city: visiting different drinking holes.
For something a little more cultural, there's a bevy of architecturally beautiful spots for you to enjoy when the sun goes down and the city starts to sleep. From the famous Dragon Bridge and the River Ljubljanica Kanal to the Tivoli Park; there's bound to be something that'll impress you in this Slovenian wonderland.
---
These are just five of the best and most surprising destinations for superb nightlife in Europe. Why not check out one of these venues the next time you take a trip abroad?
Have you been?  Do you agree with these recommendations?  Where's your favourite place for a European night out? Be sure to leave a Comment.
PIN for later