During one of my trips to Bristol in the South West of the UK, I had the honour of being hosted at the Bristol Harbour Hotel.  There are so many things to see in Bristol, it's hard to know where to start.  As a West-Country girl myself, I tend not to think of exploring in my own backyard, as it were.  But the longer I travel and stay abroad, the more I see my own country and culture through different eyes and appreciate it, almost as a tourist would.  A tourist in my own country.
Bristol probably isn't initially on many people's radars.  I know it certainly wasn't on mine. But did you know that Rough Guides has voted it #4 in the Top Ten Cities to Visit in 2017? Yes, #4 in the whole world.  So what's the big deal about Bristol?   Well, Rough Guides states:
Bristol stands as a shining example of one of the UK's most forward-thinking, innovative and dynamic small cities.
I certainly enjoyed my time there – so let's take a wander around and have a look at the things to do in Bristol.
Things to do in Bristol – Street Art
It goes without saying that Bristol is probably world-famous for its street art.  After all, Bristol is the home of Banksy, the international renowned street artist.   Visit Bristol – the city's regional tourism board – had kindly left a press kit and Media Pass in my room at the Bristol Harbour Hotel, and included in this was a Street Art map so I could go on a self-guided tour.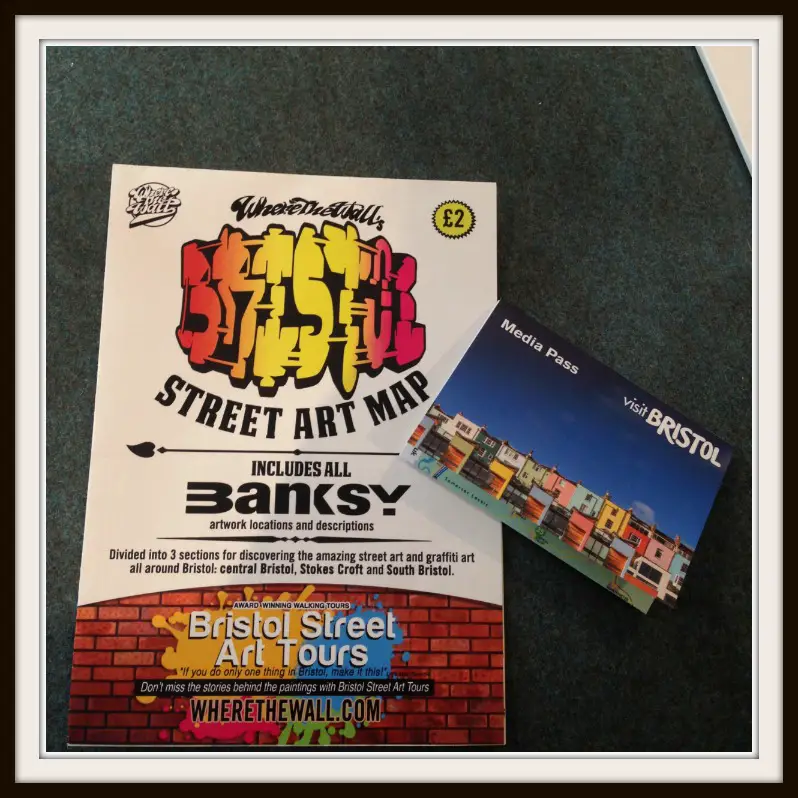 You can also take a street art tour with the company Where The Wall.  They operate tours at the weekends only (unless you request a private tour) and have various prices, with prices ranging from GBP£6.00 to GBP£10.50.   As I was there on a mid-week day, I went exploring with Heather on her Travels, a local blogger and Bristolian, as my guide.  Off we went to wander the streets of the city and see what we could find.
Bristol's Street Art can be found in three main areas around the city:
Central Bristol
South Bristol
Stokes Croft (a slightly 'grungier' area)
Heather and myself started in Stoke's Croft, where a lot of the smaller street art could be found, and we made our way down to the Harbour.  Along the way we saw various murals, Banksy artwork and smaller pieces.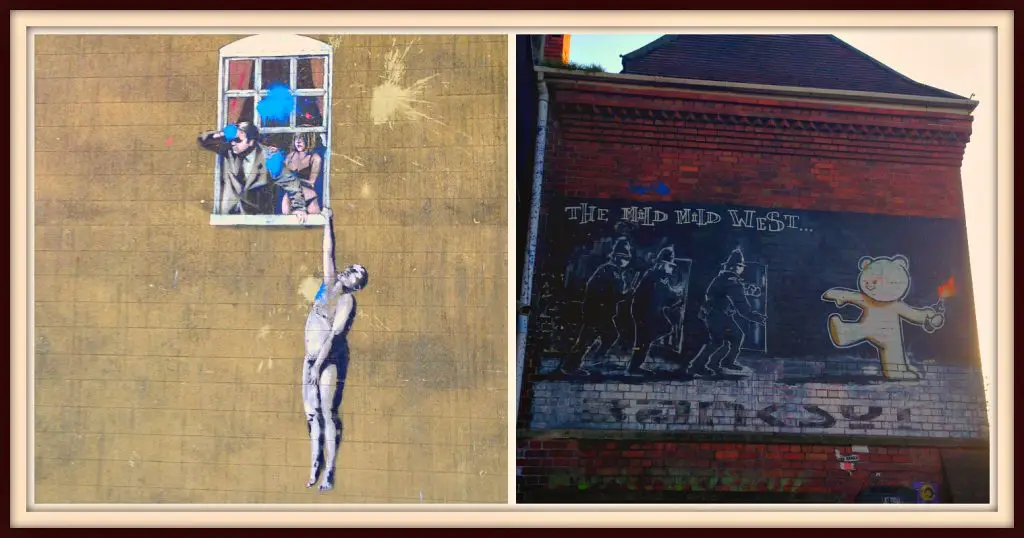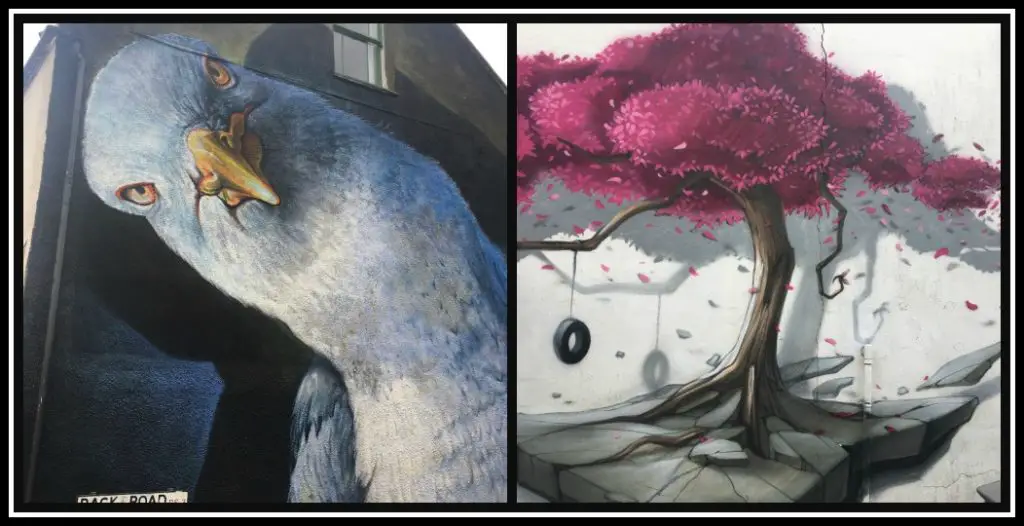 These murals can be found in the Bedminster district of Bristol, where Upfest – Europe's largest street art and graffiti festival is held each year.
Things to do in Bristol – SS Great Britain along the harbour front, and colourful houses
And so we reached the harbour.  My Visit Bristol Media Pass allowed me free entry to Brunel's famous SS Great Britain, the world's first ocean liner that has circumnavigated the world 32 times. Now permanently docked in Bristol, the entrance fee is  GBP£14 for Adults, FREE for children aged 4 and under, GBP£8 for a child 5-17 years and a whole host of senior, group, student and family discount rates.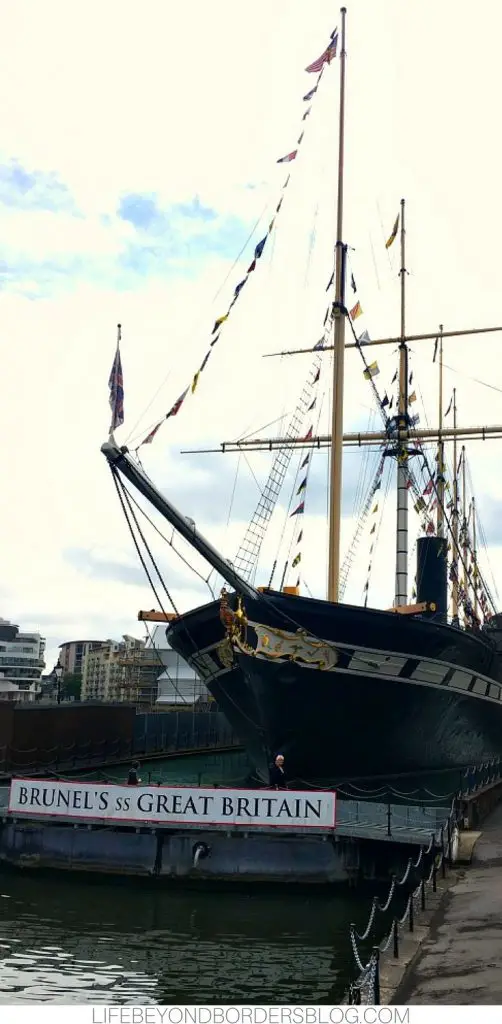 It's interesting to go inside and walk on and below deck.  It has a recording that plays noises from 'back in the day' and it very immersive/interactive with dummies, etc…making you jump!
The scariest for me was walking past the 'sick bay' and hearing all the coughs and groans, and seeing the dummies in their beds.  It's really realistic!
It's no secret that Bristol has some of the most colourful houses in the UK – these houses, perched above the harbour in Clifton Wood, can be seen from the deck of the SS Great Britain.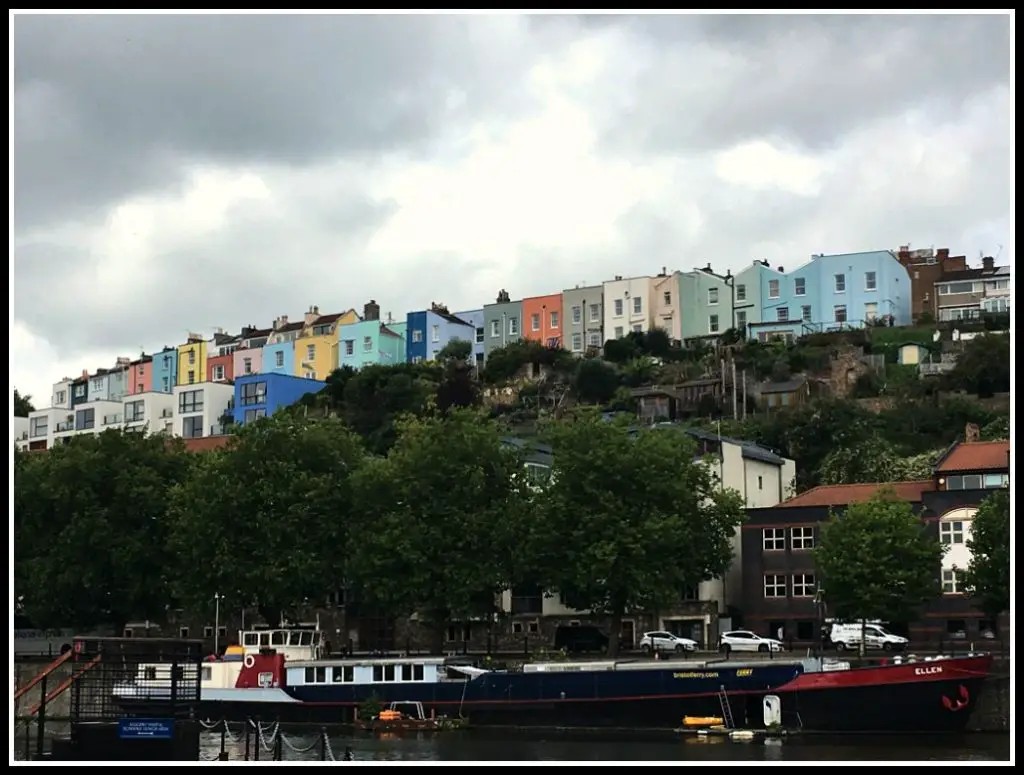 Things to do in Bristol – Clifton village
What I like to term as the Primrose Hill equivalent area of Bristol, Clifton is the posh and independent quarter just a little north of the city centre.  If offers independent shops, Clifton Arcade – a beautiful Victorian shopping arcade, small cafes, cobbled mews, The Observatory atop the Downs and the famous landmark – the Clifton Suspension Bridge. There's certainly a different vibe here as it feels visibly slower in the pace of life (although Bristol as a city is a far cry from the hustle and impersonalness of London).
Having walked uphill to reach Clifton from the centre, I decided to take a wander across Clifton Downs to the Suspension Bridge, suspended over Avon Gorge.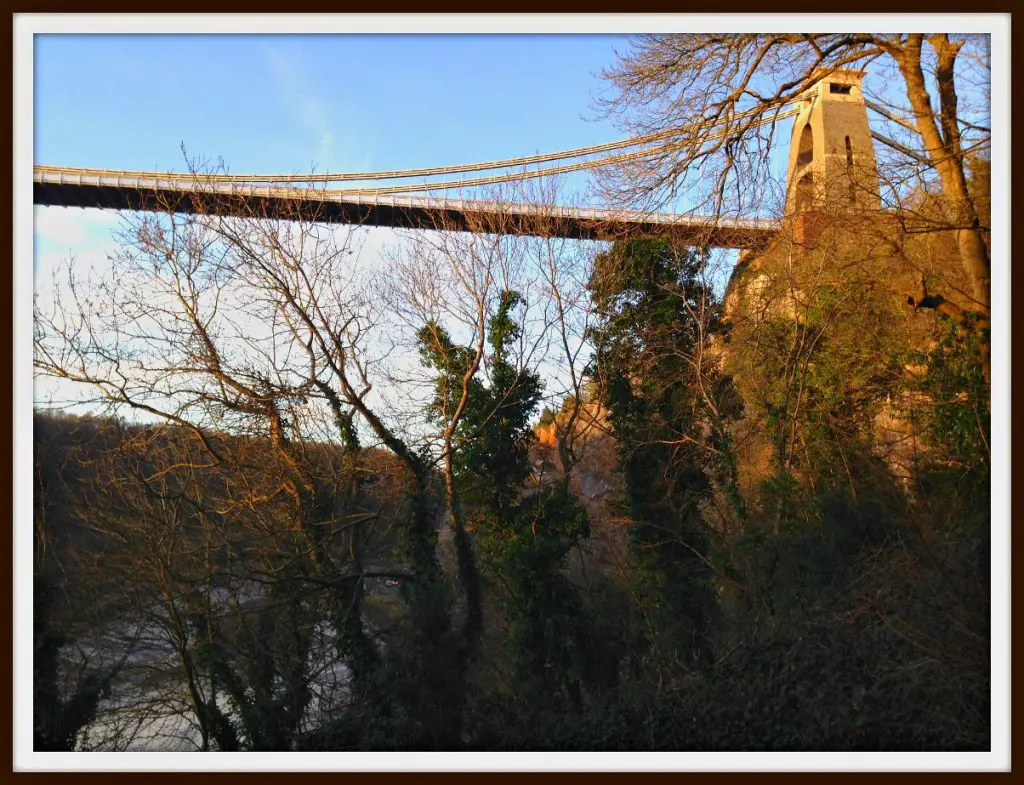 The Clifton Suspension Bridge is an unmissable architectural attraction and is known as the defining symbol of Bristol.  Designed by the famous Victorian engineer Isambard Kingdom Brunel, it spans the River Avon Gorge below and has two huge towers either end of the bridge, supporting cables.  It's open to vehicles and foot traffic and I loved walking across one side, then back the other…stopping frequently to gaze down into the Gorge, and try not to get vertigo.
And then walking back into town – via the Hotwell district of the city – north of the Harbour and directly under Clifton.  This area had some beautiful houses surrounding very picturesque squares.
---
My time ambling around the city of Bristol was enjoyable.  There is so much to see and do here – such as museums and on a rainy day, why not visit the Bristol Aquarium?  Great for all the family.
In August each year, the Bristol International Balloon Fiesta is held, where more than 130 national and international hot air balloons and enthusiasts attend the event.  It's world famous.
More things to do in Bristol:
I can't wait to come back to this city again and explore some more.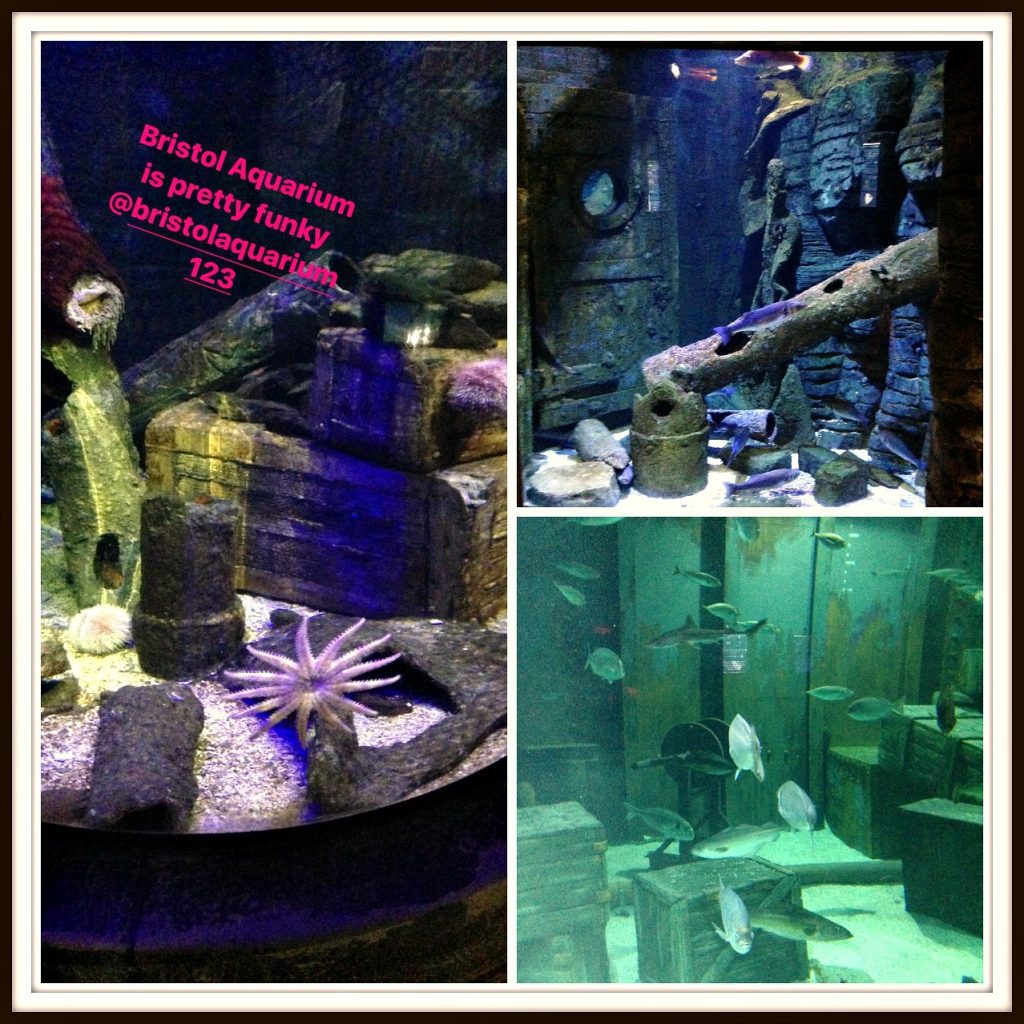 Have you been to Bristol?  Where was your favourite spot?
Pin for later