Back in 2006, just as I was getting into the swing of  'adventure' I decided to take a trip to the Arctic.  It was to whet my appetite for all things nautical.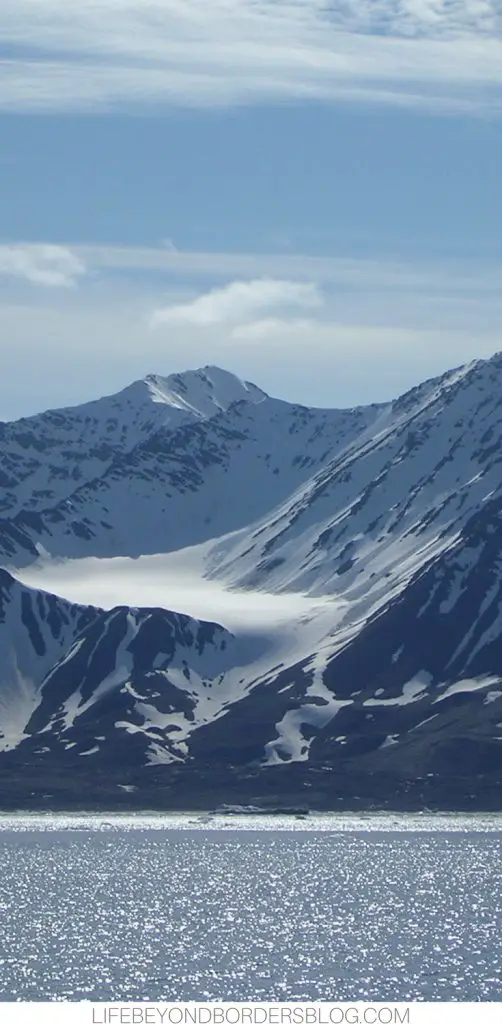 Travelling the Arctic means going with an approved company.  There are many to choose from such as Quark Expeditions, the company I went with.  It's really recommended you choose to go with an operator who'll look after all the practical side of things.  The Arctic is not a place you just 'rock up' to.
There will be affiliate links through this post, meaning that if you choose to book or buy anything through them, I will get a small amount of commission at no charge to you.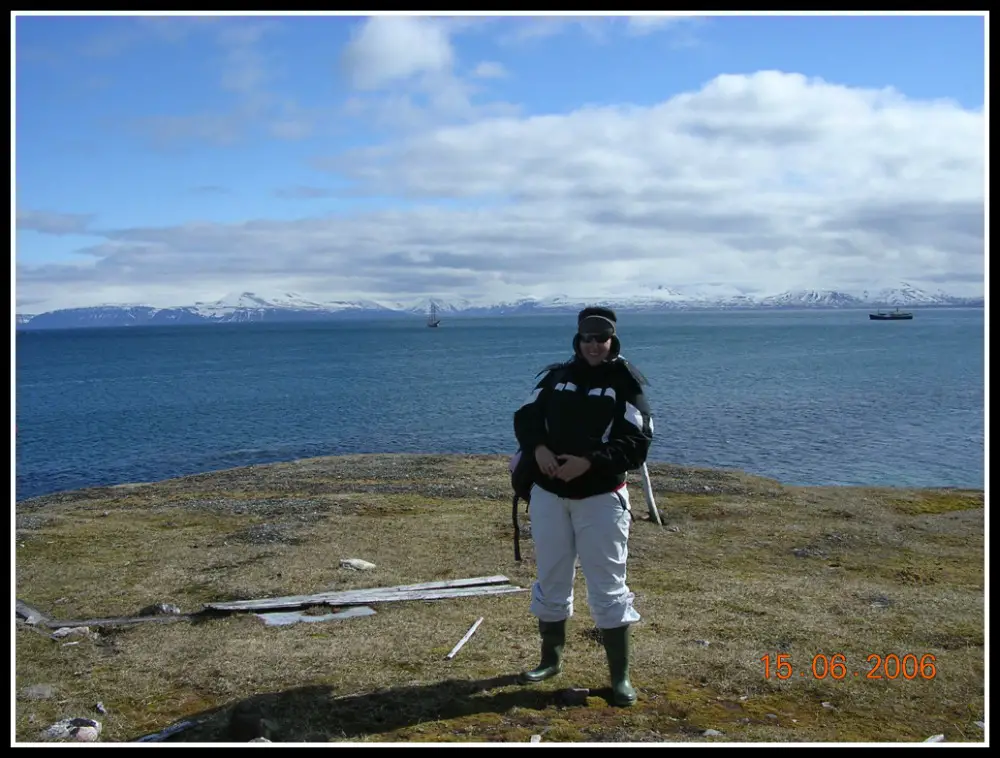 How to travel the Arctic
No, I didn't travel by container ship – but took a plane to Longyearbyen, the largest and only permanently inhabited town on the Norwegian island of Spitsbergen / Svalbard.  There I joined my home for the next seven nights: the 100 year old Dutch schooner M/V Noorderlicht.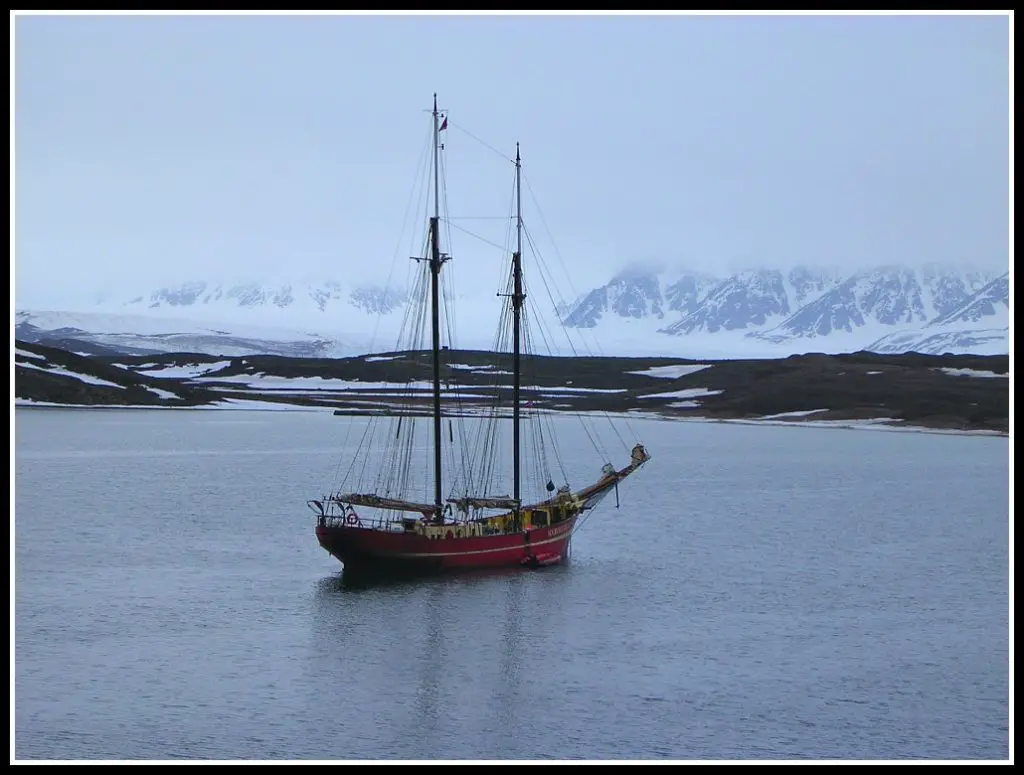 I shared a bunk cabin and wash facilities were also shared – but the ship was incredibly clean.  With a capacity for 20 passengers, she was a pretty impressive sight!
Daytimes were spent sailing and polar bear spotting (my favourite animal, aside from cats).  Alas, we never saw any on our trip – but we certainly heard the odd roar in the distance (or was that my imagination?)  We came across the "Texas Bar" – the place humorously named by the film crew that stay here for months on end filming the wildlife (and the polar bears I never got to see) – oh well, thank God for National Geographic cameramen.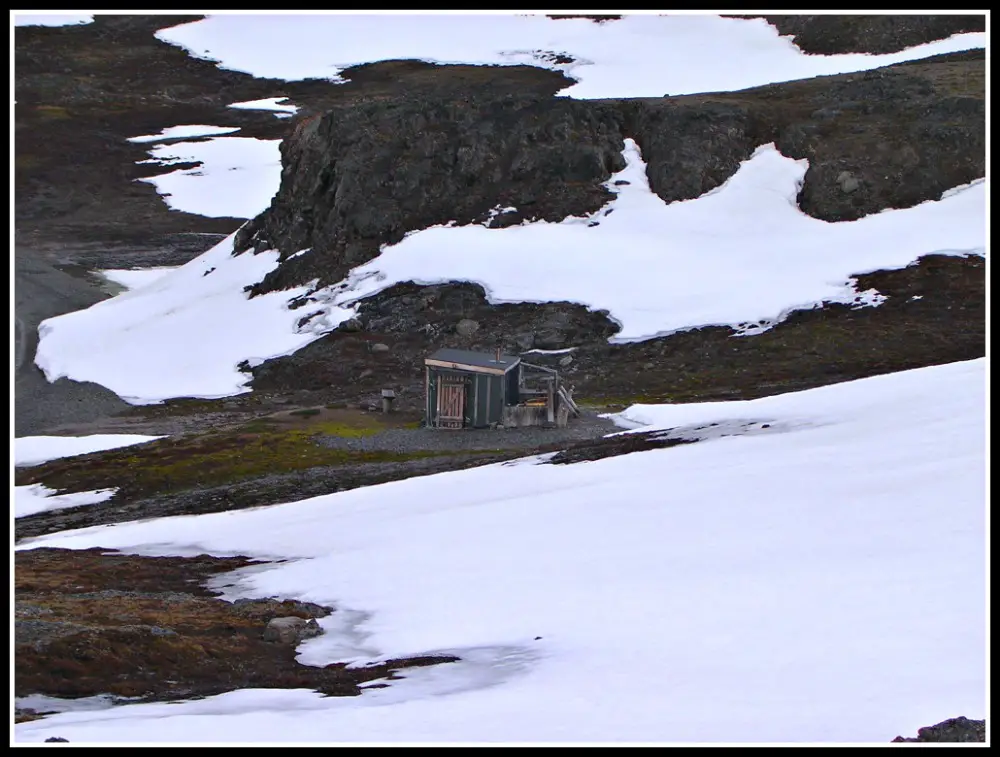 Beluga whales and walrus's were in abundance though, as were Arctic foxes – to a point where we'd get all excited, only to mumble:
Uhhh, only another Arctic fox
before heading back to the binoculars and sipping wine on deck.
Travelling the Arctic – Barentsberg
Believe it or not, there are signs of human inhabitation in the Arctic.  Barentsberg – what a depressing, yet fascinating place.  In fact, the itinerary deliberately left this place until the last day of our trip, knowing that we'd feel pulled down.  But an interesting and I feel, essential place to visit nonetheless – in the interests of understanding international destinations and coming into contact with places completely far removed from our own: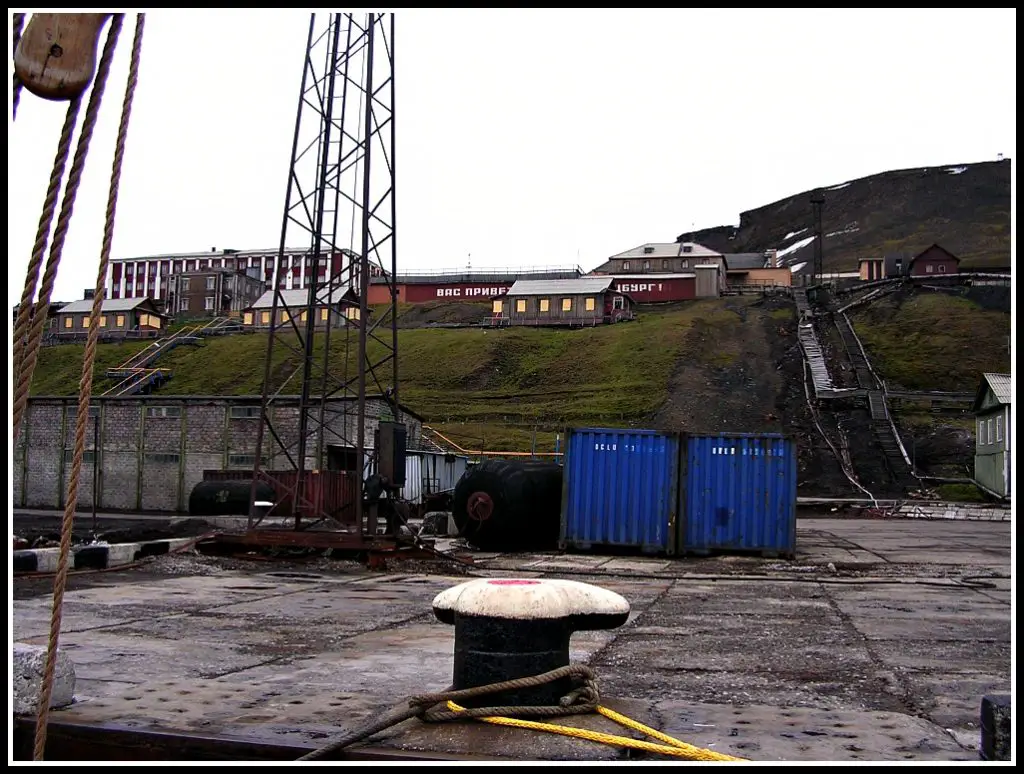 Barentsberg is the second largest inhabited place on Svalbard, is actually a Russian settlement and has approx. 500 year round inhabitants (2007), mostly Russian and Ukranian.  It has been a coal mining town since 1932.  There are no roads connecting Longyearbyen and Barentsberg: the only way to reach either one is by boat, snowmobile or helicopter. Meals are taken in the community centre building, and our guide told us no fresh dairy or vegetables are available, all canned or powdered milk (I am quoting our guide – I apologize if it's incorrect).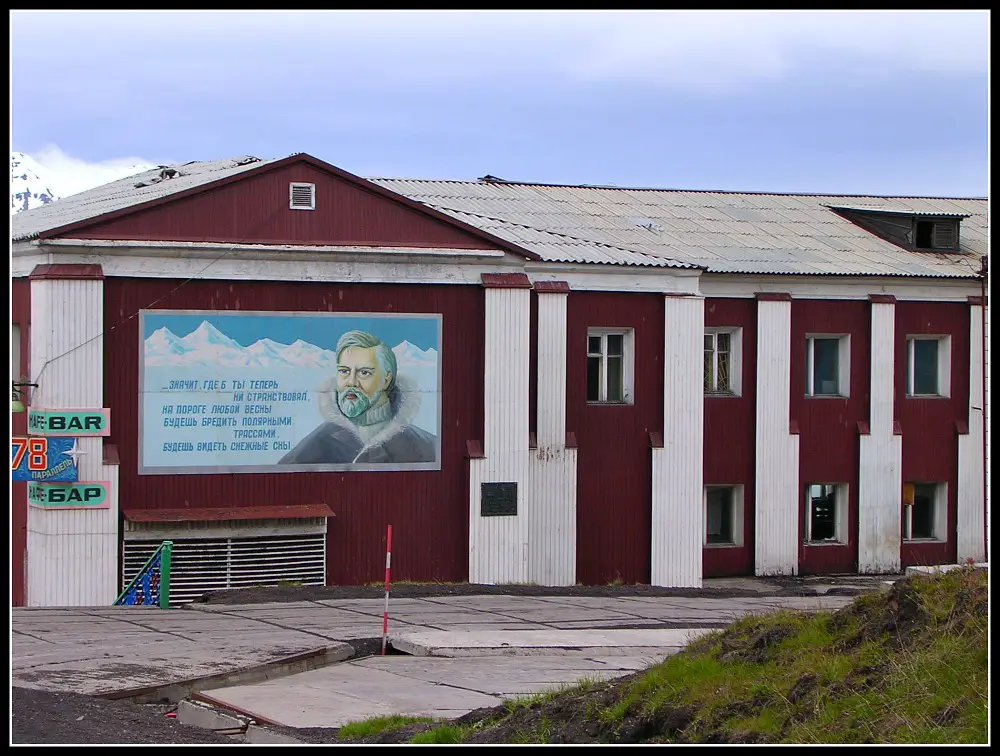 Many abandoned buildings were on view: people moving out and returning to Russia or the Ukraine after their working stint, and people not occupying them.  To me, it resembled a ghost town.  In fact, I could swear I saw curtains twitching when we set foot on land (or maybe that's my over active imagination).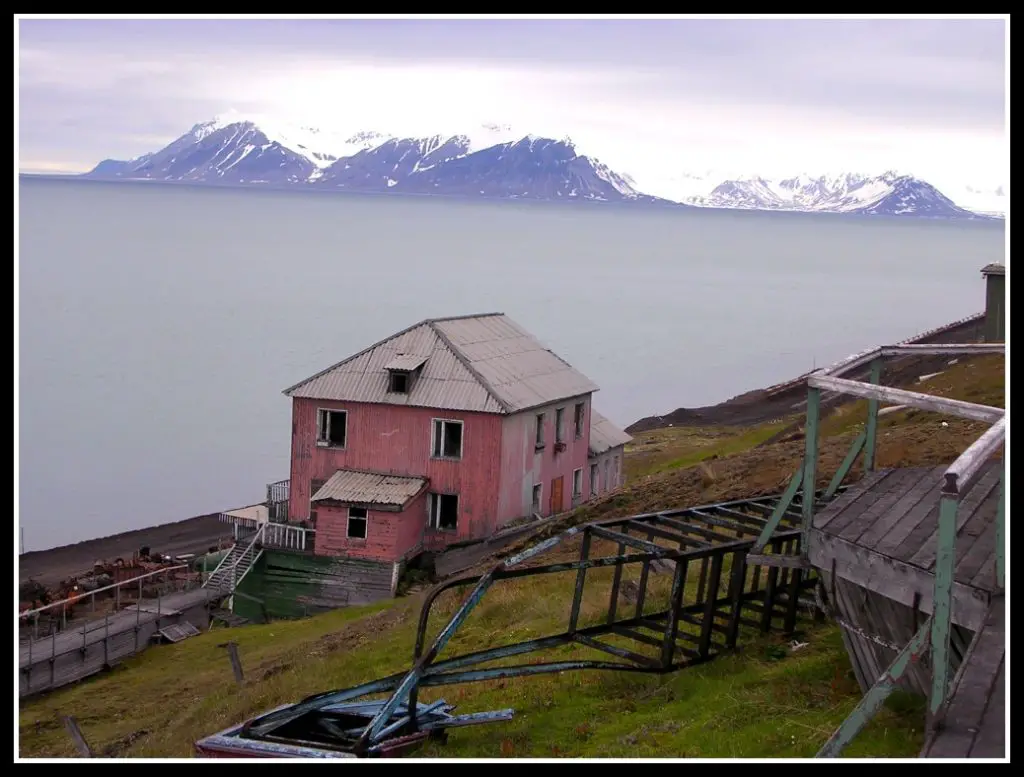 Overall – WHAT an interesting trip!  Twenty-four hours of daylight is quite unnerving, but imagine the Arctic in the winter!  An amazing trip…I would love to go again and see a polar bear this time…or maybe the Antarctic which is more dramatic in its landscape (more ice).
Practicalities for Travelling the Arctic
Fly to Oslo, then connecting flight to Longyearbyen
Depending on who you book with, flights might be included
Pack warm thermals, ski jackets and expect 24 hour daylight in the summertime
Don't go off on your own.  Polar bears roam this area and are slowly starving, therefore encroaching on human places such as the town of Longyearbyen.  Your guide has a shotgun and flare – not to kill, but to warn them away. Don't try to be heroic and think you can do this alone.  Respect the environment and people.
PIN for later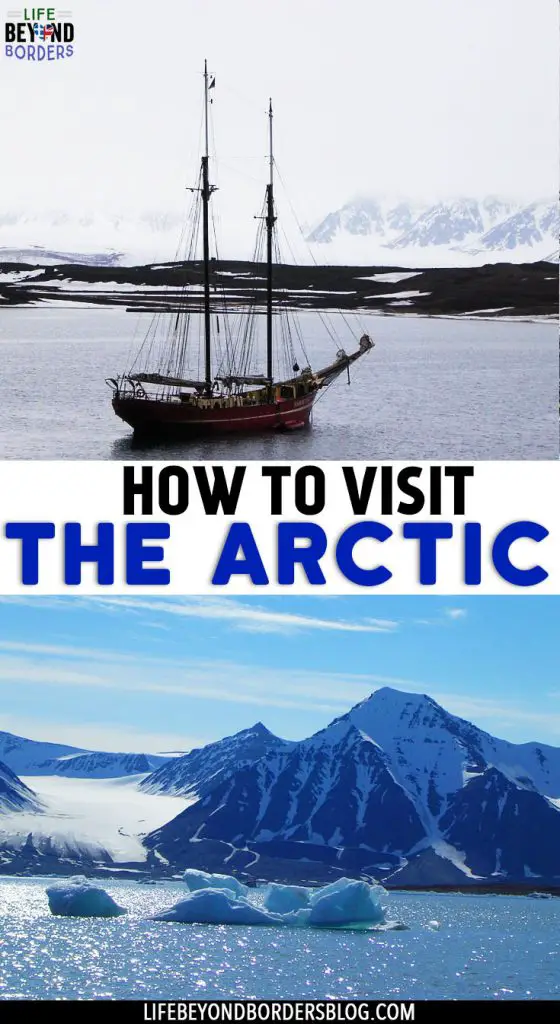 RULES:
Add The Sunday Traveler badge to your post, and a link back to one of the hosts. (Hover over the badge; click the bottom icon in the top left corner, copy embed code, paste it within your post).
Follow your co-hosts (you can find me on Twitter, Facebook, Google+, Instagram, and Pinterest).
Link up your travel related post (opens midnight GMT).
View, comment and share on fellow bloggers links during the week.
Use #SundayTraveler when sharing on social media.
Spread the word and come back next week!
– See more at: https://asoutherngypsy.com/prepping-long-term-travel-month-five/#sthash.UKu0GtYa.dpuf