You're visiting London for a few days and don't fancy staying in a hotel.  You're either coming for business reasons, family break or even solo trip.  What are your options for accommodation?  During a recent trip to the World Travel Market with the Travel Bloggers Greece, I was offered the opportunity to trial out a one-bedroomed luxury serviced apartment in Kensington through FG Properties – now part of City Relay. How exciting;  to be located in the heart of all London has to offer!


It's also vital to make sure – as with all international travel – that travel insurance is arranged.  Even if the accommodation you're staying in is super duper swish and in a high class area, you never know what's around the corner.  Always best to be prepared.
Note: I've now had the privilege of staying in two FG Properties Luxury Vacation Rentals in London.
**Disclosure: Despite any complimentary services received, all opinions remain my own**
Who are FG Properties
Operating since 2013, FG properties offers holiday accommodation in London and Paris at (what I consider to be) affordable prices.  As their site states:
Our website provides you a broad selection of holiday rentals at your disposal:
– Budget friendly with our line of holiday rentals hand-picked individually by each of our specialists
or
– opt for one of our luxury apartments instead to give yourself a serious treat.
Whether its leisure travels accommodating a range of family sizes, business travellers looking to settle in new environments or a simple inquiry from you, we will be sure to find the best fit to accommodate our guests.
Partnership
In London, FG Properties partners with Management Company City Relay.  In fact, you visit the City Relay office in Earls Court to collect your keys (if no-one's at the property to meet you), you can leave your luggage in their office after check out rather than lug it around London all day and they are the first point of call should any issues (unlikely) arise with your property.
Point to note: FG Properties also list their properties through AirBNB and City Relay advertise themselves as:
A local city front desk for your Airbnb.
In short, they offer a Management Service for your property if you rent it through AirBNB.
My FG Properties luxury serviced experience in London
Upon exiting the Underground station at Gloucester Road, a quick phone call to FG Properties and Melany, the amiable hostess I'd been dealing with came to meet me and we walked together to my abode for the next three days.
Bina Gardens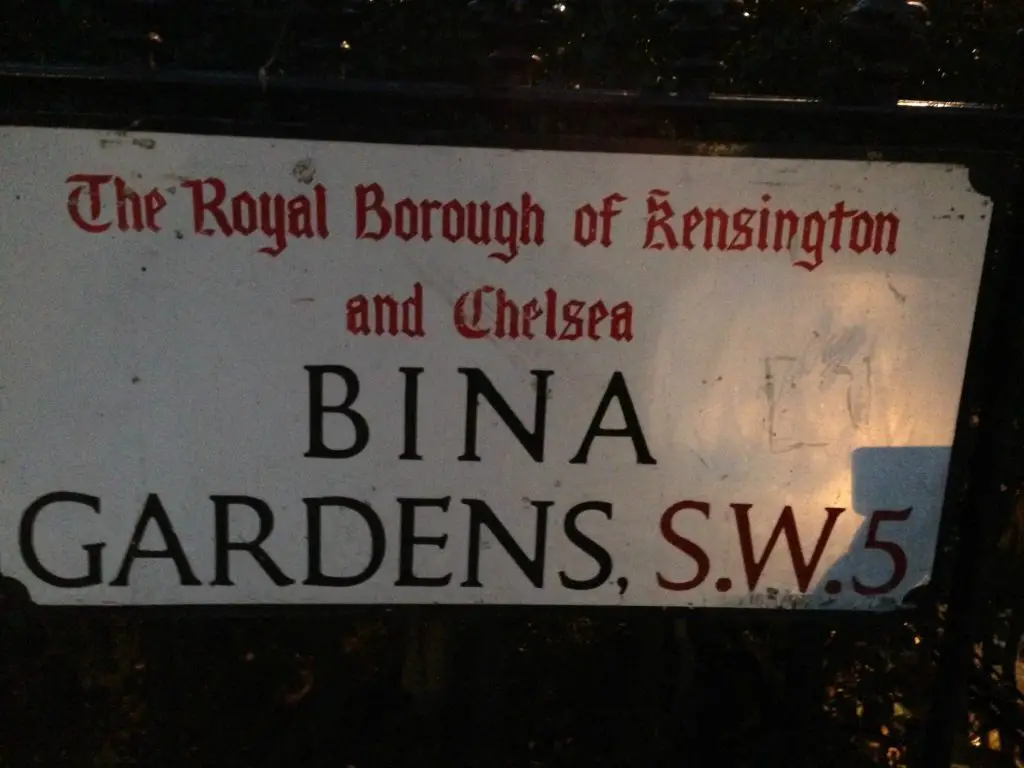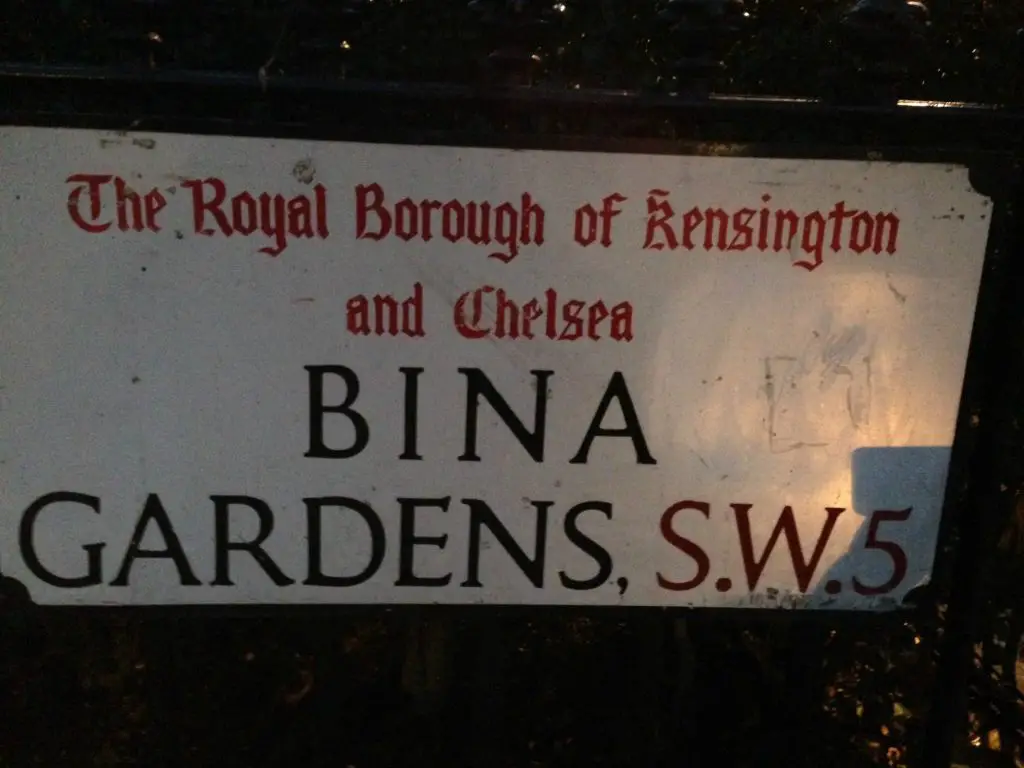 My one bedroom apartment was located in a small street just off a square with greenery around.  And actually, once I knew where I was going, the walk back to the main Gloucester Road with its pubs, tea shops and various eateries, plus supermarket and Underground, was literally a stone's throw away (no Google Maps needed).
It didn't take long to show me around my small but luxurious lodgings:
High ceilinged living room with room for six people around the dining table in the bay window
Bathroom with combined shower and bath – accessible from the double bedroom and hallway
Fully equipped kitchen with dishwasher and tea/coffee plus popcorn to make in the microwave
Couch in the living room could pull out to a double bed, easily accommodating two more people if necessary.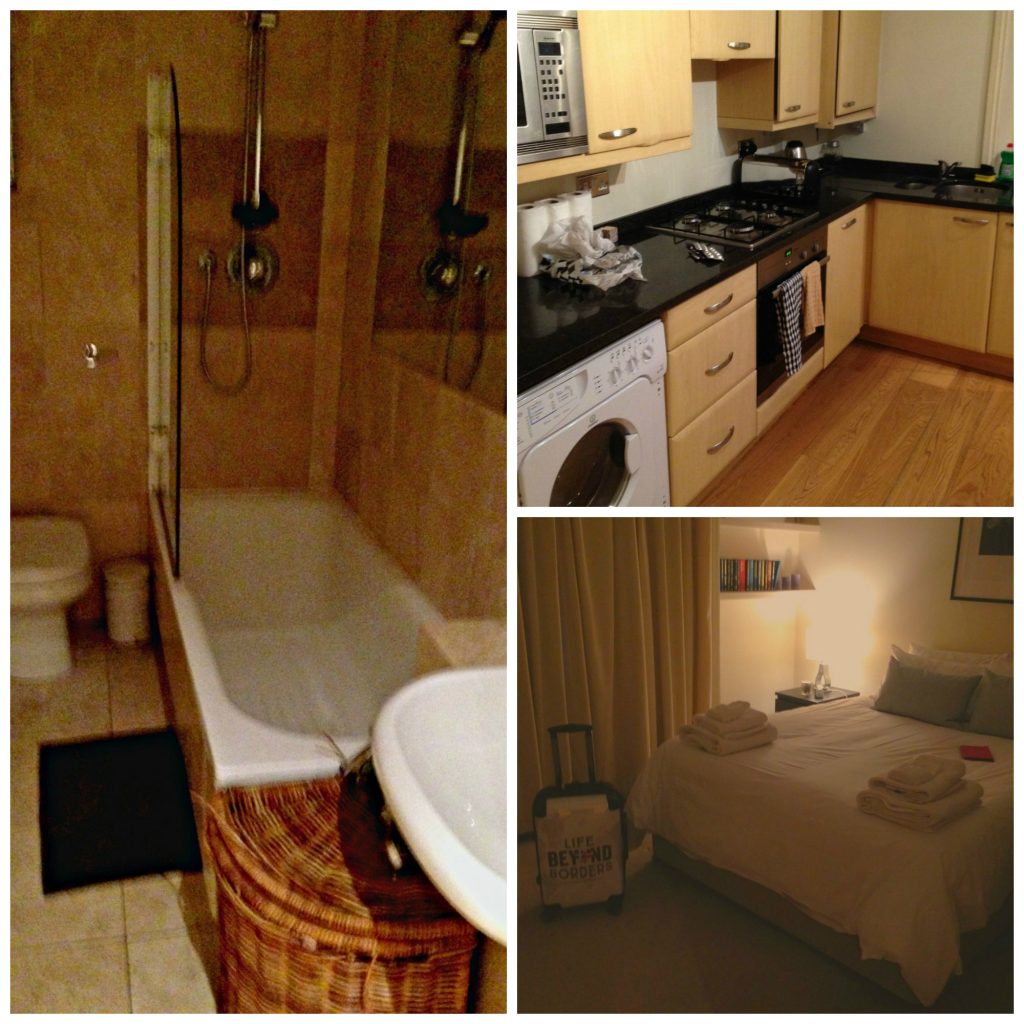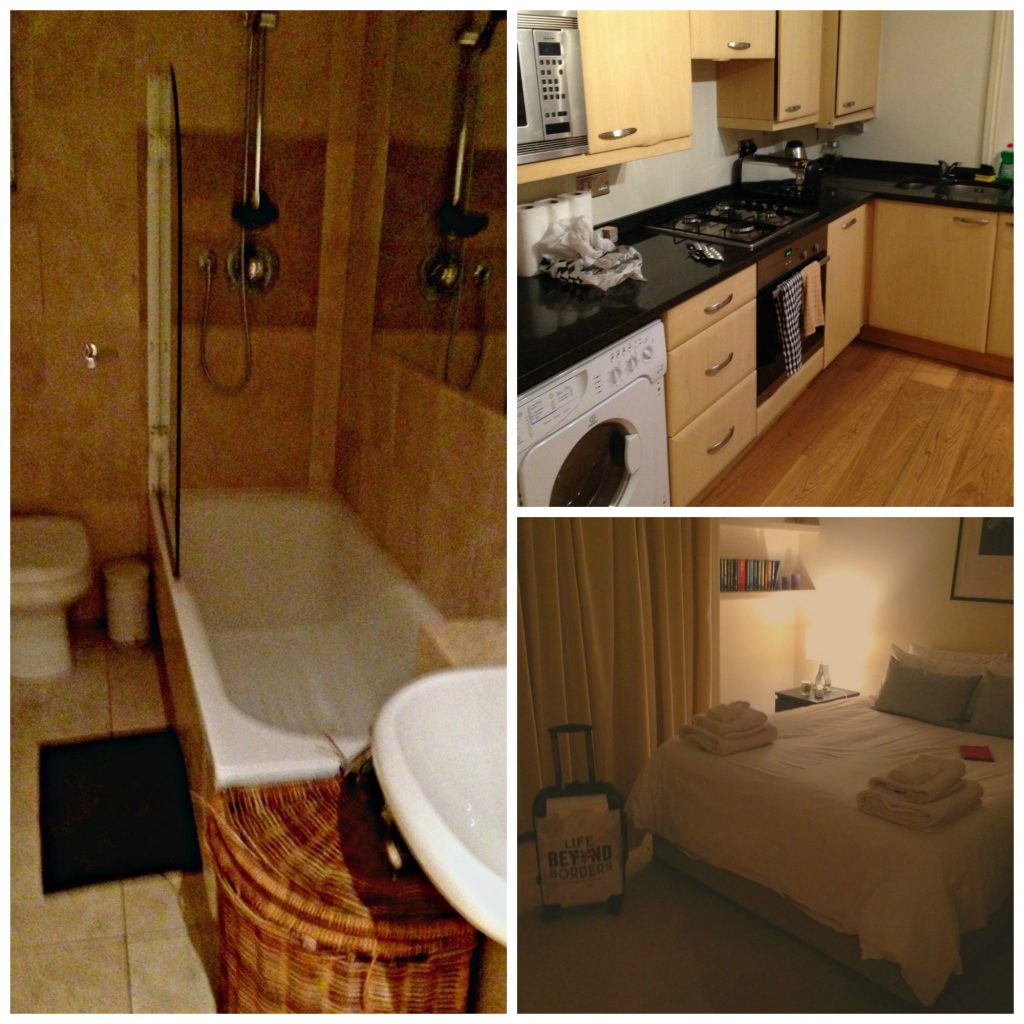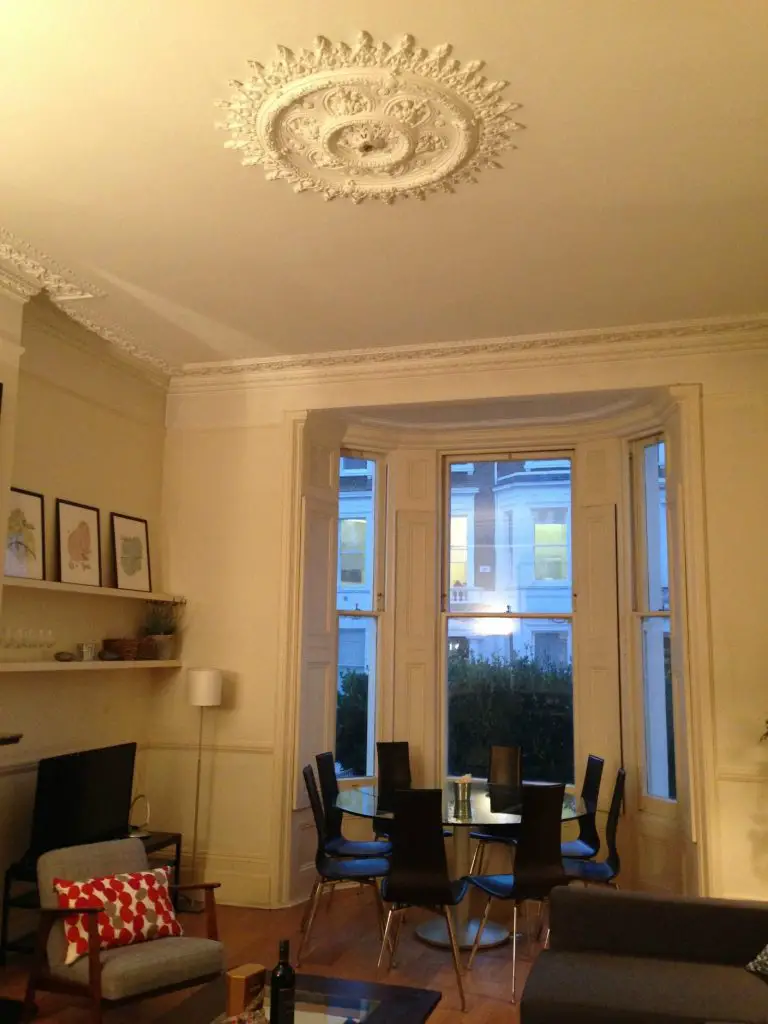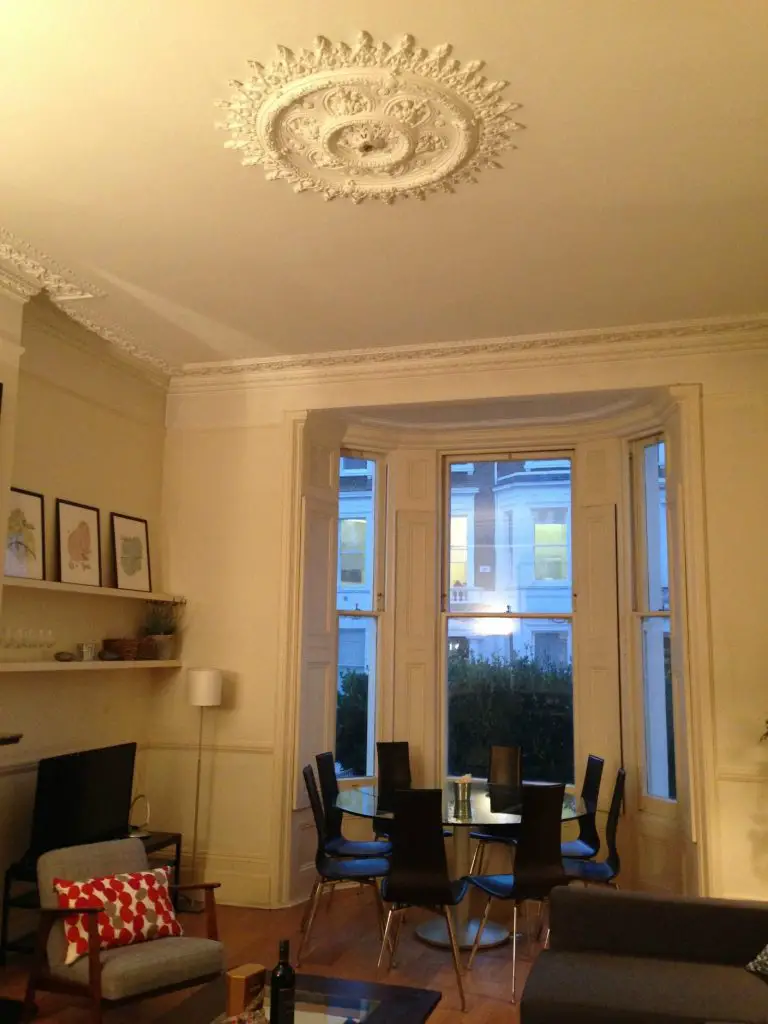 I soon settled in and made myself comfortable.  FG Properties had kindly provided me with a bottle of Merlot and some Lindor chocolates, so I was set!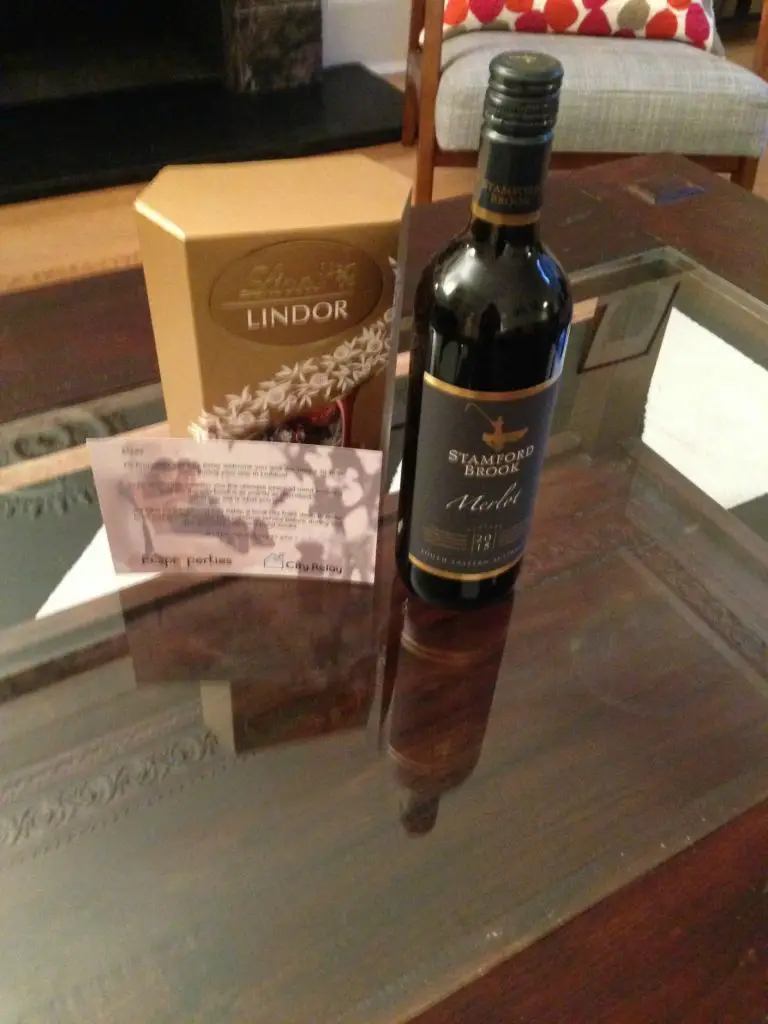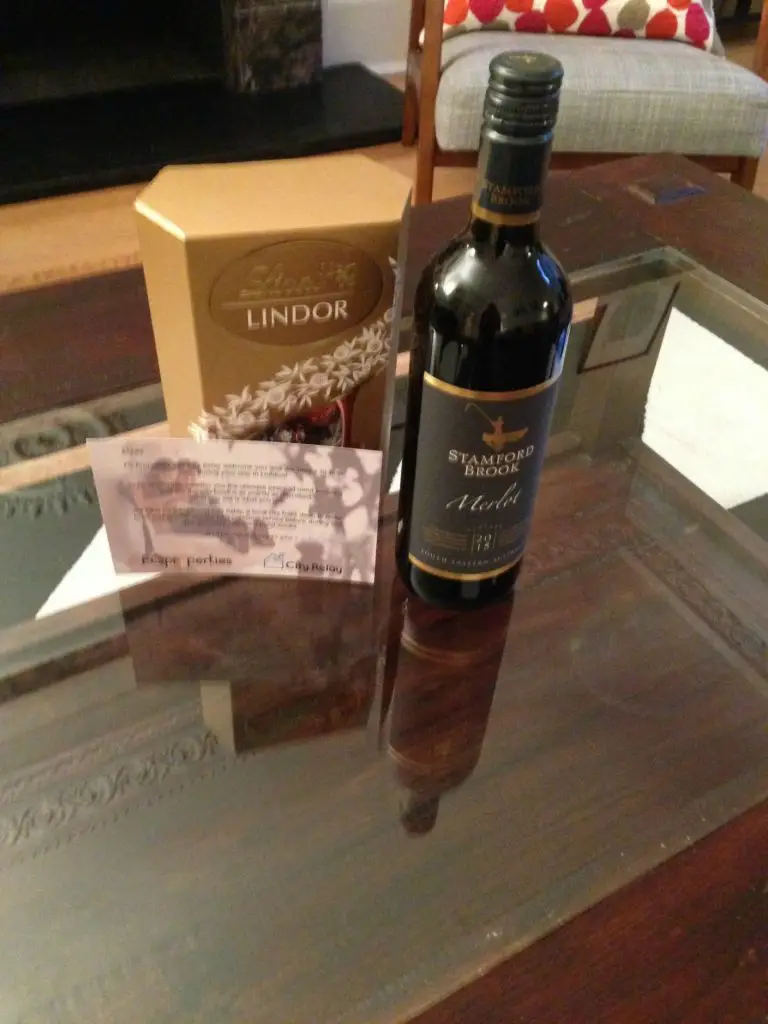 And if you're visiting London this Christmas, take a look at some ideas of what to do at Christmas in and around the capital…also good at other times of the year too.
Conclusion and good to know:
I would definitely come back to Bina Gardens or any of FG Properties again, either in London or Paris
The internet, whilst working, was slightly up and down but this wasn't the company's fault – this was something to do with the area at the time, and to be honest, when I contacted City Relay – the management company who assists in all such matters – they were very quick to respond and offer a solution; an alternative internet connection
My stay at Bina Gardens was from £79 per night (weekend rates i.e.: Friday through to Sunday, expect to pay slightly more).  For the apartment and the area, this represented very good value for money and I had the freedom to buy food to prepare in my spacious kitchen
Thick, fluffy towels were provided as was a hair dryer and all toiletries – like being in a hotel but having a huge suite all to yourself!
Have you stayed with FG Properties – now part of City Relay in London or Paris?  Have you stayed in any luxury serviced apartments before?  Do you prefer them to hotels?  Let me know in the Comments!
PIN for later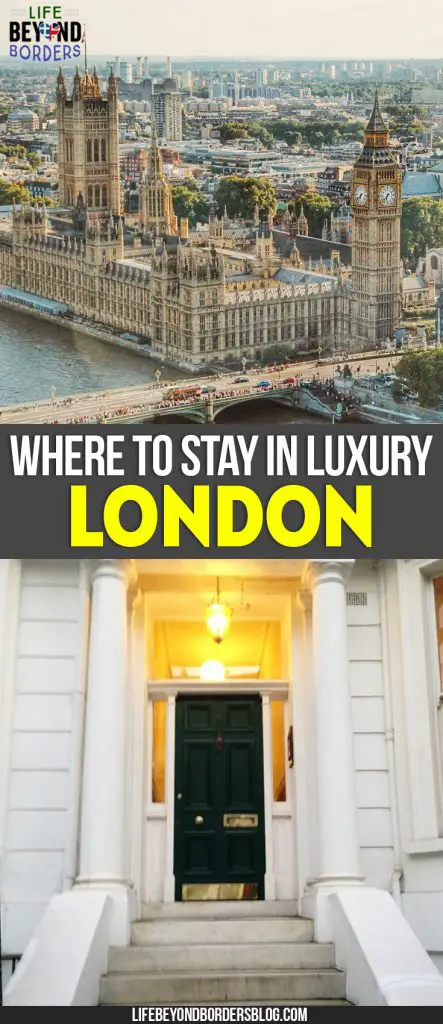 This post was originally published in FEB 2016.  It has been revised and updated in FEB 2018.