Every year, in the west country city of Bristol, over a four day period usually in August an extravaganza takes place; be sure to look up into the skies and be amazed at what's above you.  I'm talking about Europe's largest annual meeting of Hot Air Ballon's; the Bristol International Balloon Fiesta.
**This post contains affiliate links.  If you choose to use them, it makes me a small amount of money to keep this blog going – and no extra cost to you**
So, what exactly is it, where is it held and what can you do? I was lucky enough to be able to experience the Fiesta with fellow Bristol travel blogger Heather on Her Travels who acted as the perfect host and guide.
Bristol International Balloon Fiesta – Ashton Court
Ashton Court Estate – located a 10 minutes drive from the centre of Bristol, spans 850 acres (344 hectares) of woodland and open fields. There is an enclosed area for deer, and the old stables have been converted to a cafe area – great for relaxing after you've walked and to sit and soak up the views of the surrounding area and the city in the distance.
Every year, it hosts the Bristol International Balloon Festival as it has a large area that's turned into an 'arena' – where the balloons can inflate and take off from.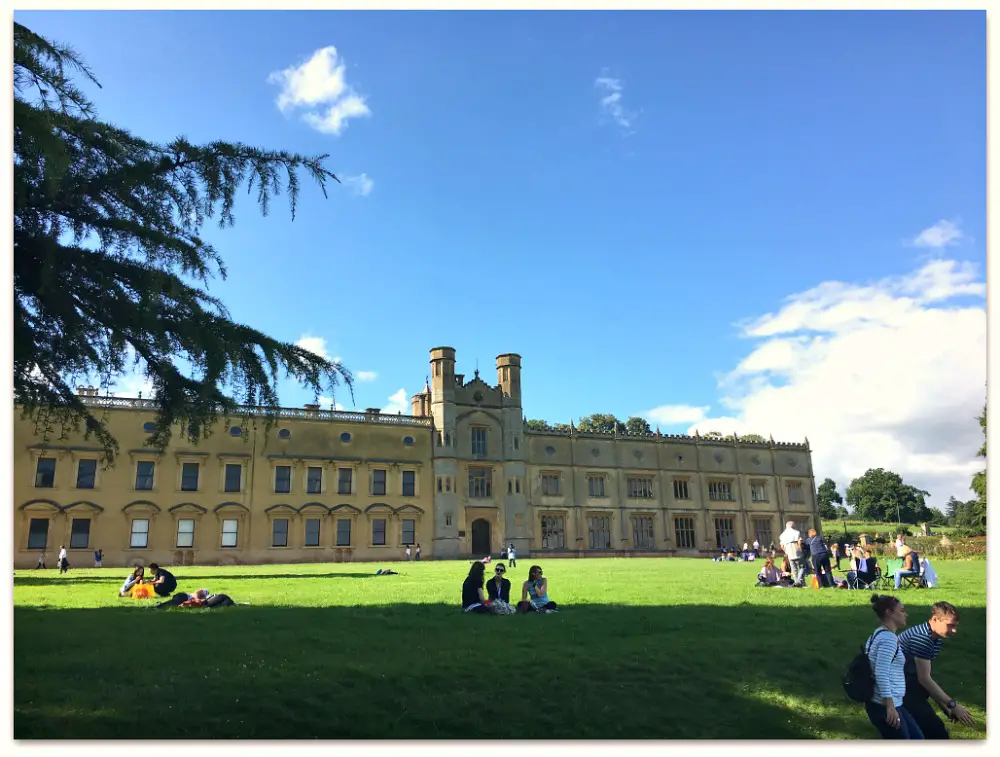 Bristol International Balloon Festival – what to do
More than 130 hot air balloons from across the globe and locally attend this annual event, since it started in 1978. Entry is free and there are a number of activities once you're there – both paid and free, so let's take a look:

Fairground Rides
From Helter Skelter to Ferris Wheel to bouncy castles, there are numerous fairground rides you can have fun on, for young kids to the young kid in you.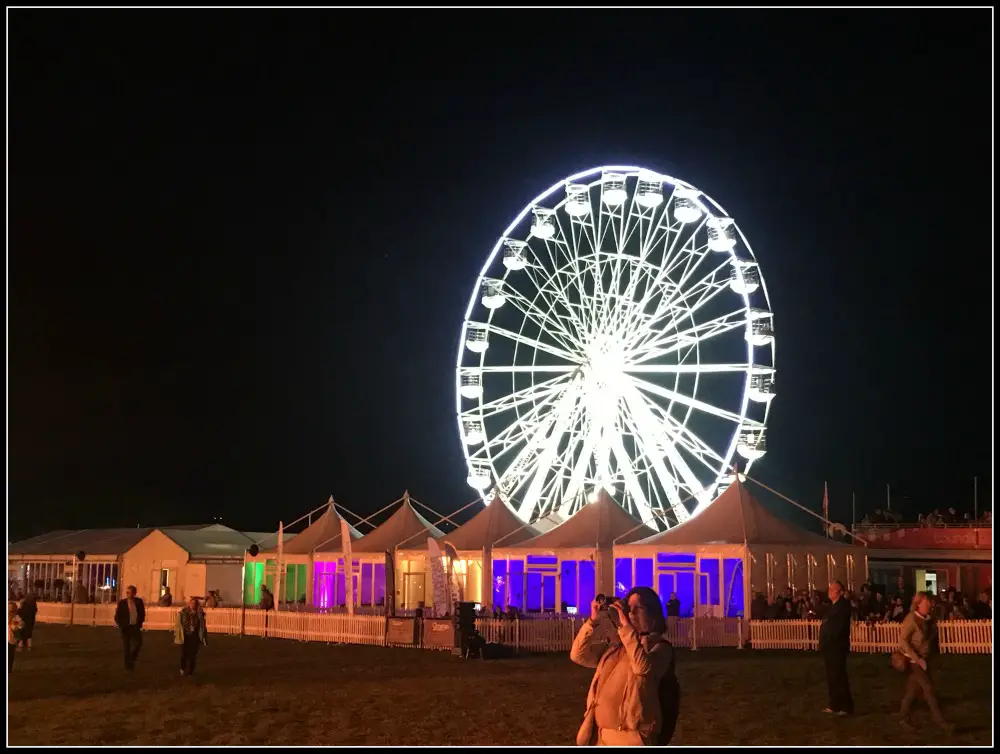 NightGlow
Twice during the period of the Bristol Balloon Festival, a grand finale of the day is rounded off at nighttime.  It's known as the NightGlow event and, depending on how windy it it (and the typical British weather), a handful of balloons are tethered to the ground in a circle and inflated, then music is played and they light up the sky with their burners in time to the music.  It's pretty spectacular, with a fireworks display afterwards.  See my short video of the experience here.
Morning Rise
In the morning, very early and weather dependent, you can head to Ashton Court in time for a 6/6:30am Balloon Rise.  When the weather's great, you can witness the ascent of all the balloons – they stagger their rise.
It's quite incredible, as you can see from the pictures below…and the little video.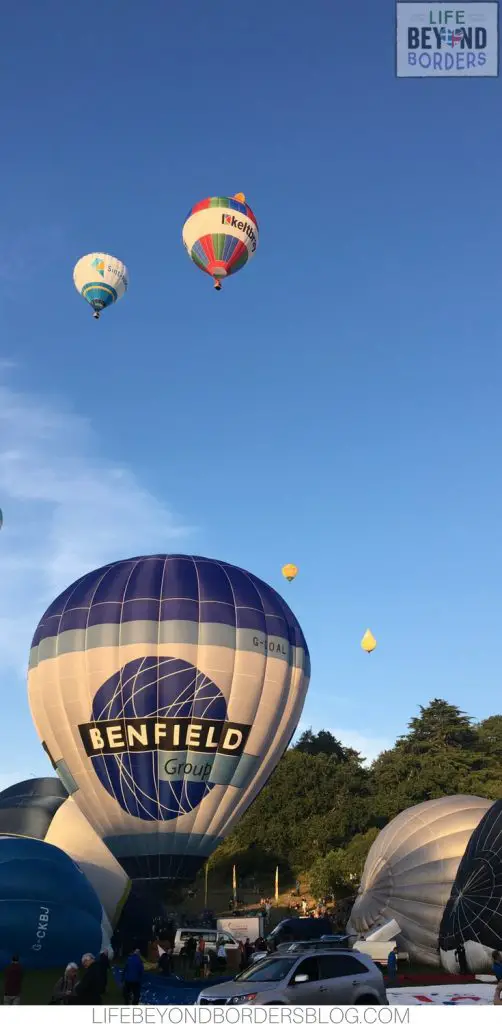 Balloon Rides
This leads us nicely onto the Rides at the Bristol International Balloon Festival. So long as you book at least 4 to 6 weeks in advance, you can book yourself a ride on a hot air balloon!  I was fortunate to be invited as a member of the Press through We Are Plaster PR company which allowed me access to the Press area of the event, hence I was able to (safely) wander in and out of the balloon launch field and get right up close.
Unfortunately all the balloon rides had been taken, and I'm not surprised!  It's a fantastic experience to be had.
Local companies in the Bristol area that offer Balloon rides include Bristol Balloons and Bailey Balloons.  These can be booked not just at the Bristol Balloon Festival, but at the times of year they operate.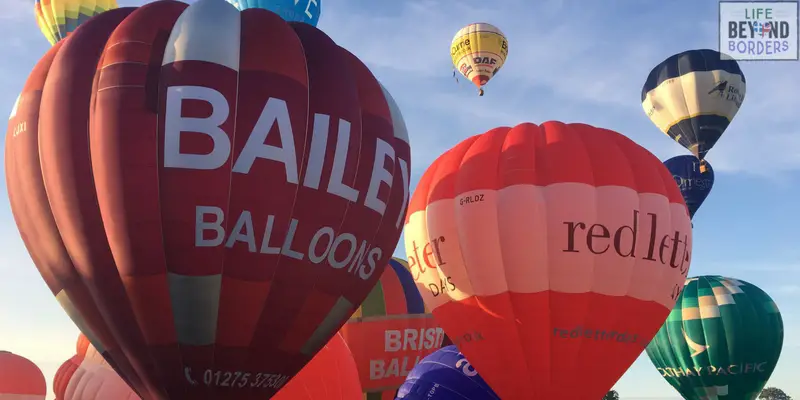 During the actual Festival, they have various times they go up and operate, but the dawn and dusk (morning and evening) ascents are the best.  Worth getting out of bed to experience a dawn rise, even from the ground as I was.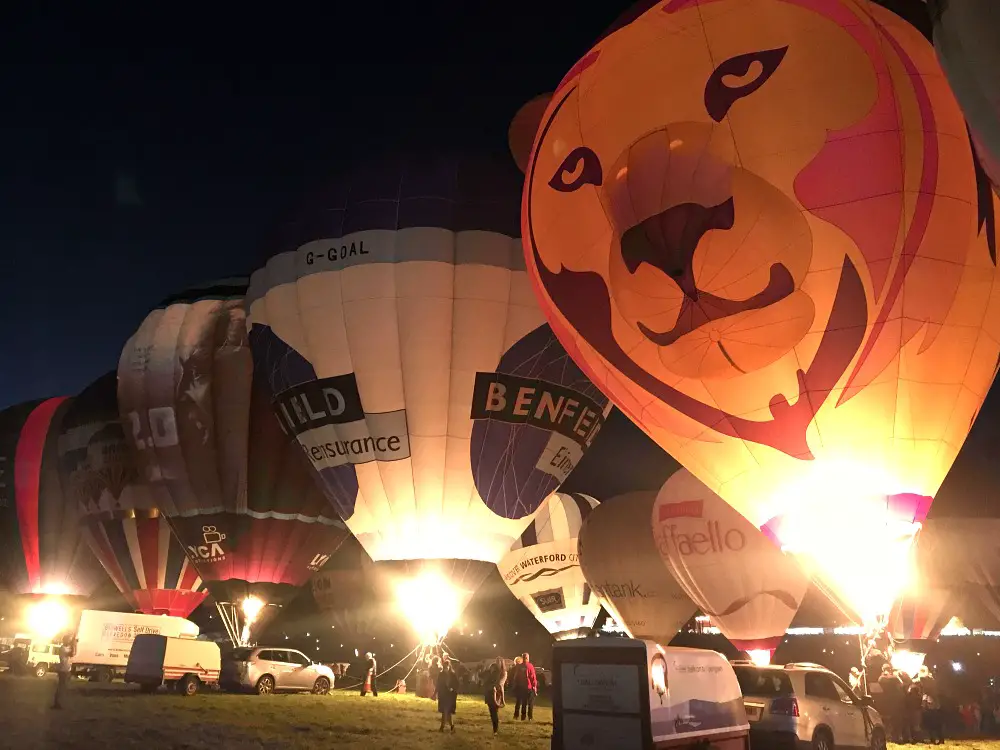 Places to stay in Bristol for the International Balloon Festival
Naturally you'll want to come and stay in Bristol when you're visiting the Balloon Festival, so here you can find a list of recommended hotels in the Bristol area. My favourite is the Bristol Harbour Hotel, located in the city centre.  It's boutique and luxurious, and worth treating yourself. You can book here and find special offers.
There's so much to see and do in Bristol as you wander around, so be sure to visit this west country city not only for it's International Balloon Fiesta.
Have you been to the Bristol International Balloon Fiesta and / or had a Balloon ride? Share in the Comments.
PIN for later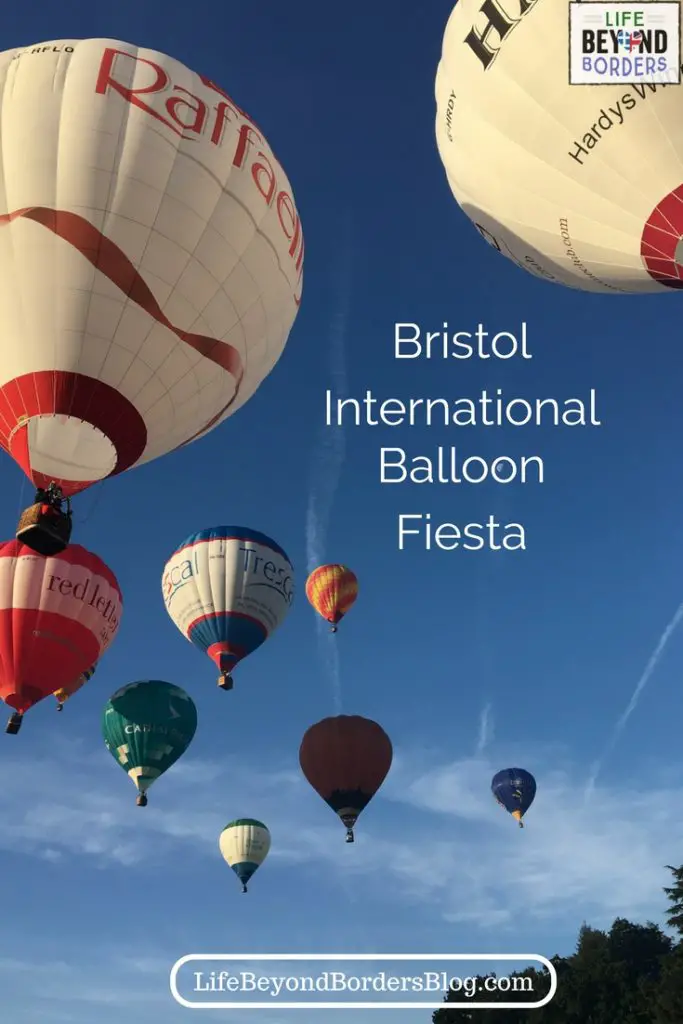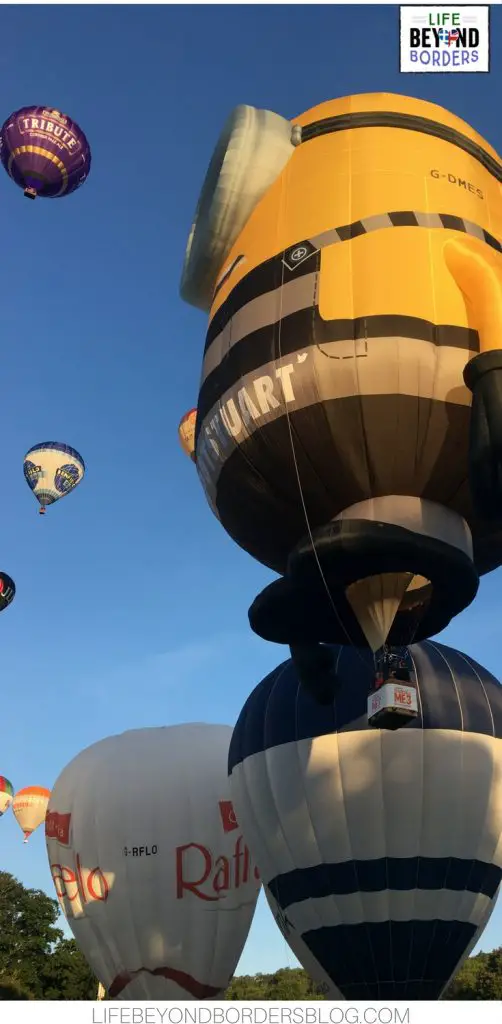 Header image courtesy of Heather Cowper of Flickr