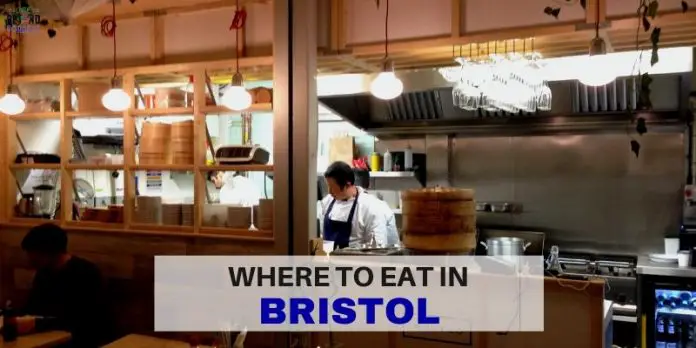 When exploring destinations – and cities – to write about or, indeed, if you're on holiday or a short break, naturally you've got to eat.  So on my second night in Bristol, where did I go and eat?  I'm a fan of Asian cuisine and when I was invited to try out the cuisine of WokyKo along the harbour side in Bristol, in their container village known as Wapping Wharf, I jumped at the chance.
**All thoughts and opinions remain my own, despite any complimentary services**
Where to eat in Bristol Wapping Wharf – CARGO Village
Along the Bristol Harbour side you'll find Wapping Wharf, the alternative food, drink, coffee shop and shopping quarter of Bristol.  It's re-generated the harbour area and also offers apartments for sale.  Amongst Wapping Wharf you'll find CARGO.   The novelty is in the name: it's a concept made up entirely of shipping containers encompassing places to eat, a florist, a barber and cider shop.  CARGO 2 opened in 2017 offering further retail opportunities plus yoga and relaxation space.
More on Bristol
CARGO is the location of WokyKo, so as well as having the opportunity to eat one of my favourite dishes, I could sample this in an alternative location…I mean, have you ever eaten in a shipping container?  Talk about recycling!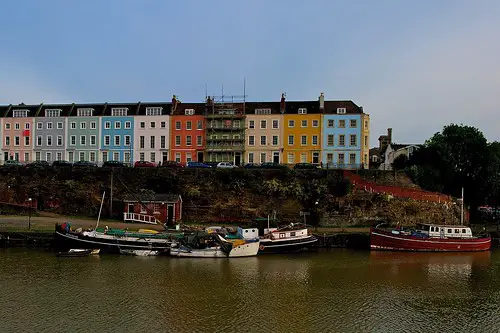 WokyKo
I met my host from Visit Bristol and we made our way to this eclectic area. There's some great street art on display around the CARGO harbour area – and I was looking forward to the evening ahead.
The appeal of WokyKo is that Larkin Cen, the creator of the small eatery and BBC TV programme Masterchef finalist, is that all ingredients used in the creation of his menu are 'responsibly sourced', and to top it off, there's no added MSG.   The place opened in October 2016, so it was a very recent addition to the Harbourside.
You can't make a reservation – the seating area's too small – but when you do sit to eat, the open kitchen means you can see the chefs prepare their magic.
WokyKo Menu
Larkin Cen has created an eclectic menu of what he terms as 'Asian street food.'  And with dishes such as:
Korean Rice Cakes with Red Dragon Sauce
Chicken Singapore Vermicelli with free range egg, Asian Vegetables, herbs, toasted sesame seeds and lime
Aubergine Green Curry with baby corn, green beans and steamed rice
it's easy to see why I was excited to try out the menu.
I settled on the following:
Bao with Braised Pork, Hoi Sin Ketchup, Apple and Peanut Powder
Sweet and Sour Chicken, Pomegranate and Pineapple salsa
Bao with Salted Caramel Ice Cream (so good my dining guest and I actually had two)
What's a Bao?  It's an Asian steamed bun, filled with your choice of ingredients.  They can be savoury and sweet (see above).

Conclusion and Facts
The food was undeniably delicious at WokyKo and made all the more unique to be in a shipping container.  You'd think that it'd feel claustrophobic as they're really not that big, not once you've factored in that a seating area and kitchen is squeezed in…and were it not for the clever layout, it could well have been a claustrophobic experience, but it wasn't.
My Braised Pork Bao with Hoi Sin Ketchup, Apple and Peanut Powder was £3.95 each
The Salted Caramel Ice Cream Bao was £4,25 each
There's an eclectic menu on offer – both lunch and dinner
Opening Times:
Tuesday to Thursday, 11.30am to 10pm;
Friday and Saturday, 11.30am to 10.30pm;
Sunday, 11.30am to 10pm.
**Disclosure: I was a guest of WokyKo, arranged by VisitBristol.  As always, all opinions remain my own**
PIN for later