I always felt that in order to feel like you're on a 'proper' Greek island, one should travel about five hours by ferry to Paros or Naxos, for example – or even further afield to Skopelos or Alonissos.
I shouldn't be so quick to judge as my experience on Hydra in the Saronic Gulf, for example, has taught me.  It's an island very near Athens and easily accessible (all Greek islands are, actually – it just depends how long you want to spend travelling to them, if you don't fly directly or there's  no airport on some of them).  There are some islands, however, that it is possible to do as a day trip from Athens.  Kea is one of them.
See here my complete Insider's Guide to the Greek Islands to get the lowdown and roundup of my recommended ones to visit.
This time I chose Kea, Tzia in Greek to visit.  Let's look at Kea island Greece, a day trip from Athens.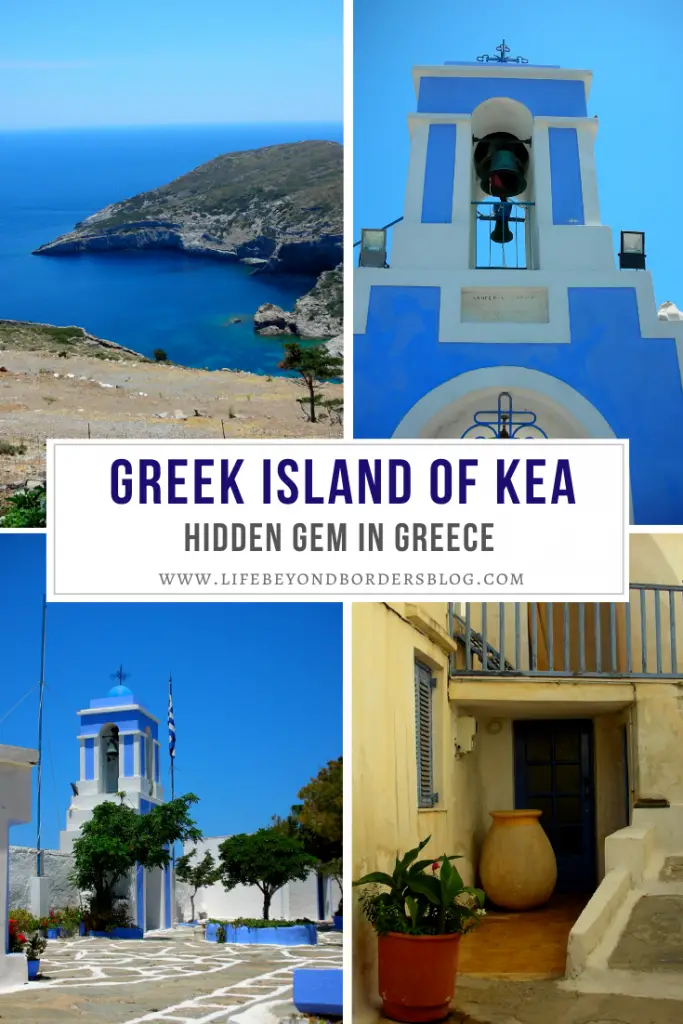 How to get to Kea island Greece – a day trip from Athens
Kea is roughly one hour away by ferry from the port of Lavrio.  Lavrio is approximately a 2 hr bus ride from Athens, mainly because it doesn't go direct, but via a few different outlaying towns and villages.
Advice for travelling to Kea from Lavrio Port
Lavrio itself is nothing to write home about – and a piece of advice: if you get a bus that gets you there at least 1.5 hrs before the ferry, don't get off at the port.  Instead, get off in the town centre, go and eat in a taverna overlooking the harbour and then give yourself about 15 mins to walk to the port (or get a taxi if it's too hot) and buy your ferry ticket.  The ferry offices won't be open if you're there too early.
My Insider's Tips for Taking the Ferries in Greece will help you navigate the Greek ferry ports.
It's only €12.50 (Euros) one way for a foot passenger – a good price eh?  And the bus ticket from Athens is €5.00 (Euros).
There's something about being at sea that blows the cobwebs away (literally) and leaves one feeling excited about what lays ahead.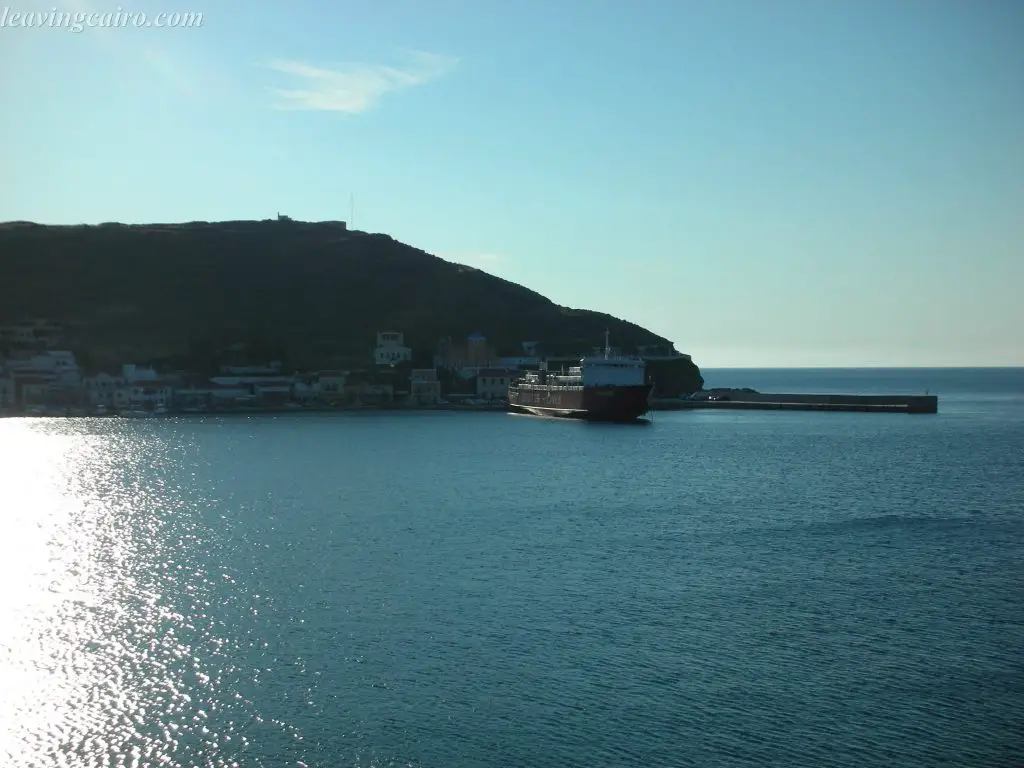 Pulling into the harbour of Kea, I made the short walk of about 10 minutes to my accommodation: Koralli Studios.
And what a lovely location (opposite the beach) and gorgeously done up rooms.  They were a fair size, very clean and not worn looking.  The hosts cleaned my room daily and with solar heating, there was an abundance of hot water.  Prices for one room as 45 Euros, lowered to try to attract more visitors.  It's a shame there weren't many people staying (not from my point of view, from the owner's point of view – the lovely Dimitra) as I like to see local businesses thriving, especially in these times.
Car Hire on the Greek island of Kea
A great hire care for 30 Euros a day was perfect for a Citroen C5.
I took myself off to beaches, monasteries and the Hora (the old capital in the centre of the island – up in the mountains).  It's possible to see as much as possible in a day and get an evening ferry back to Athens, but stay overnight if you can – make a weekend break.
So here, in pictures, I present Kea.  Enjoy.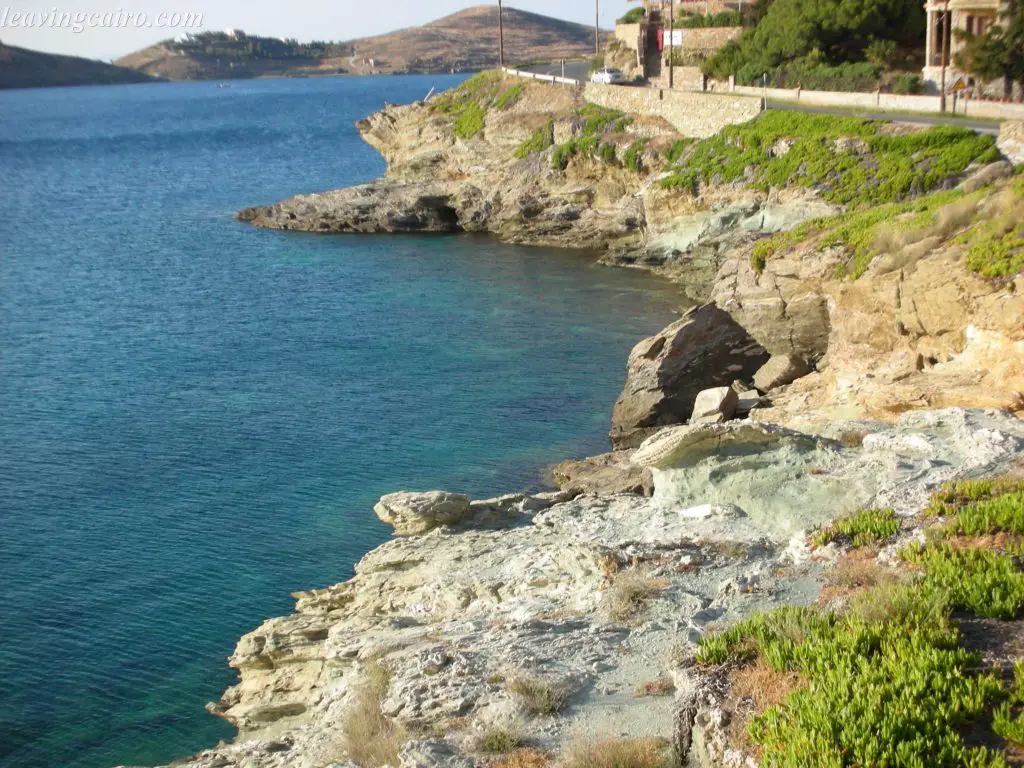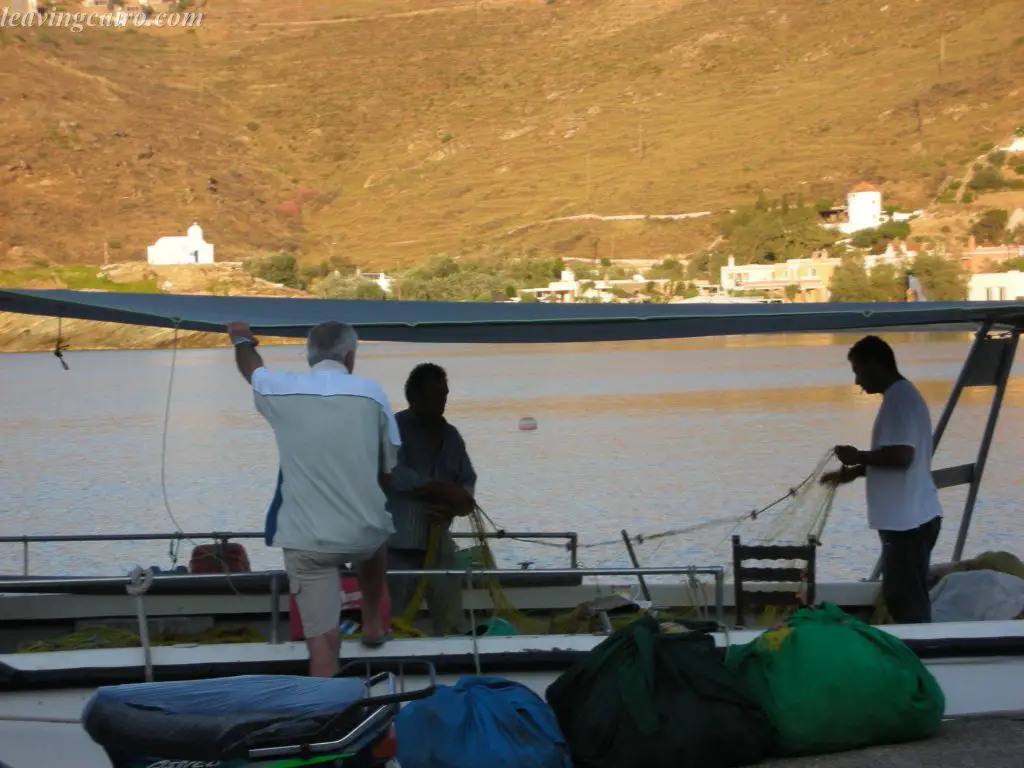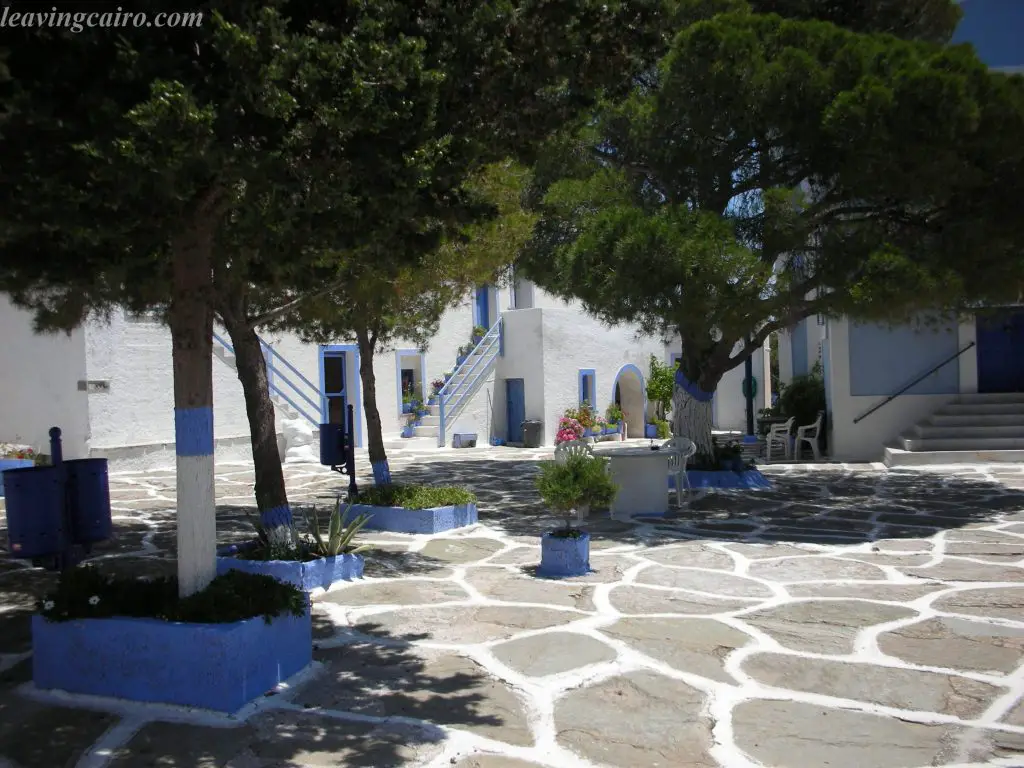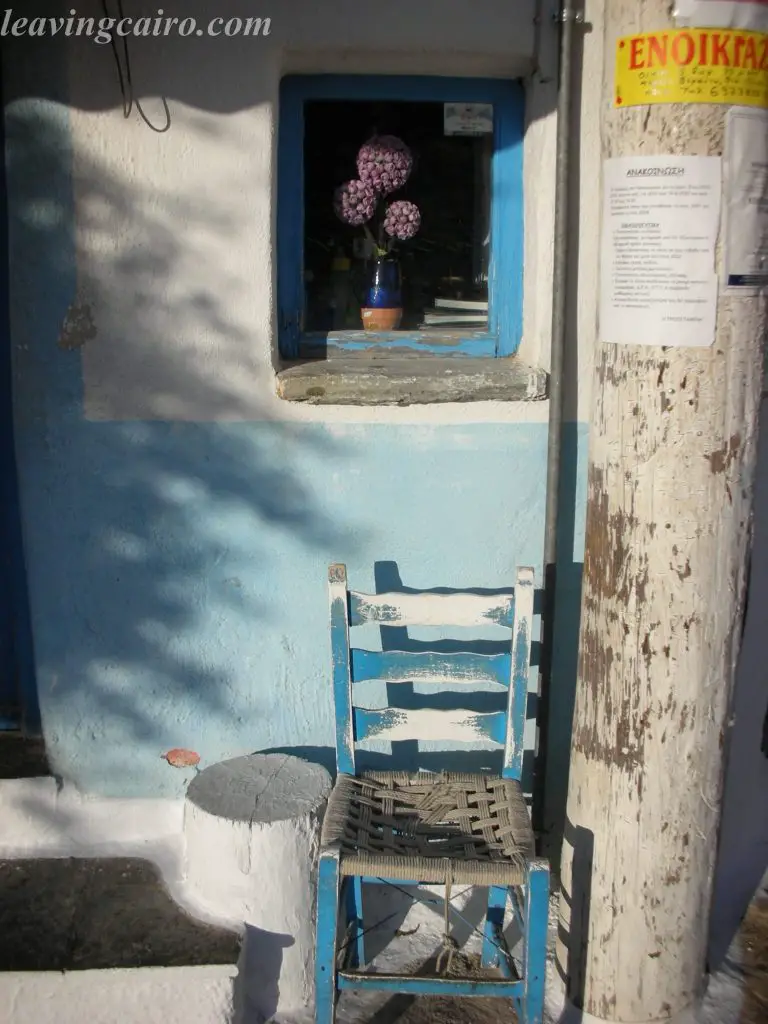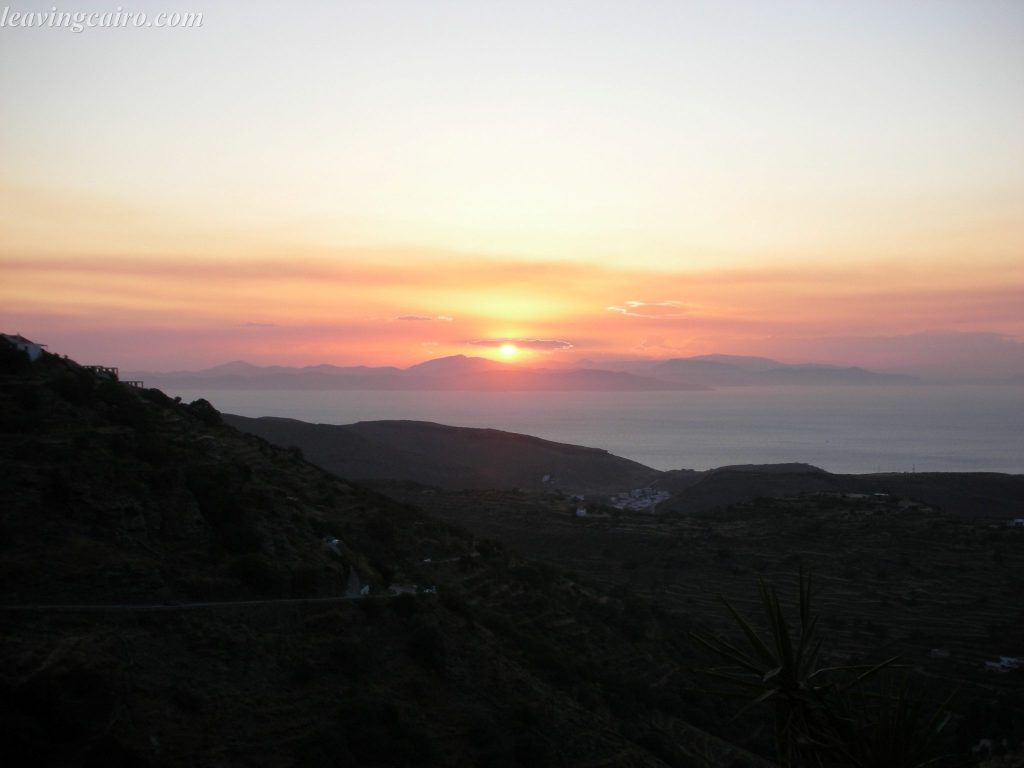 PIN for later

Have you been to Kea? Did you like it? What's your favourite Greek island?