Being based in Greece, I am blessed with a choice of islands. And so I decided one summer night I would go to Piraeus, where most of the ferries depart from to the islands, and see where I end up. Being August and being Greece, I knew I could pack light.
Deciding to take it all in my stride, I packed not even my smallest wheelie bag – I threw my bikini, towel, a couple of t-shirts, a dress that scrunches up, therefore travels really well, underwear plus toothbrush into my
Hynes Eagle backpack
.  I arrived into Piraeus port at 4pm and wandered to the nearest ticket office.
Where does the next ferry go to?

Naxos at 6:30pm. That'll be 31 Euros please.
(That's one way folks, btw.  Correct at time of writing).
Gulping slightly at the fare, I bit the bullet and though why not? So I purchased my ticket to Naxos – only a one way as I had no idea when I'd be returning – and headed to the monolithic ferry looming into view at Gate 7E, literally right opposite me.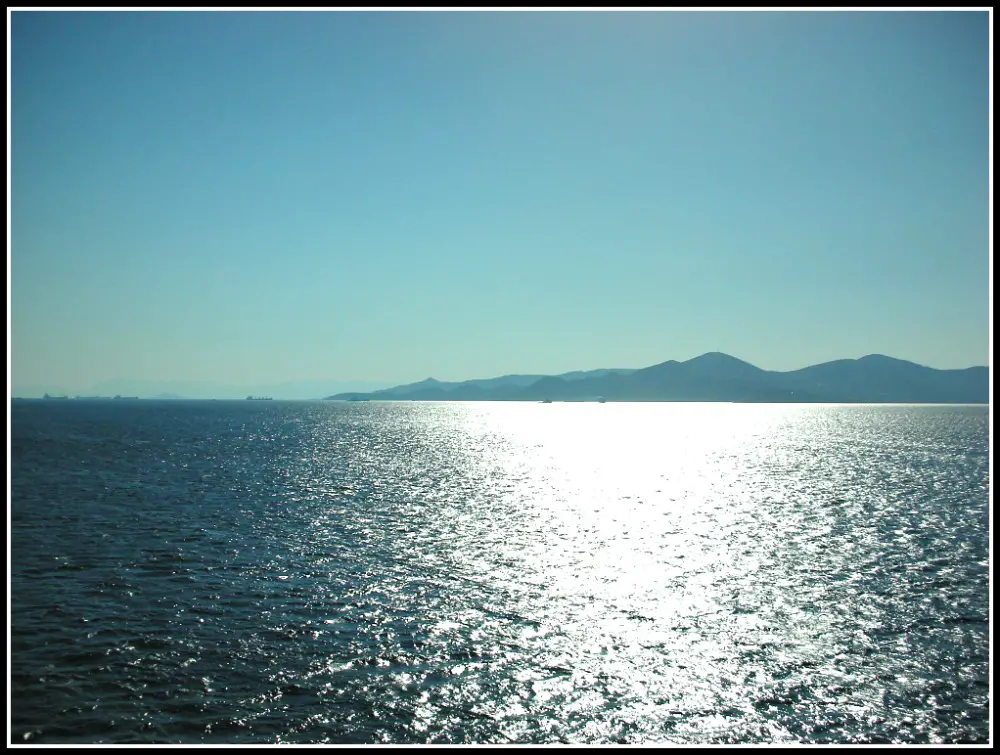 Naxos Greece: Things to do
Five hours later, I was in Naxos. Upon disembarking the ferry I spied the usual motley crew of accommodation owners seeking their next 'victims.' I recognised one of them, Nektarias. He'd looked after my sister & I in June 2010. I wandered up to him, tried in faltering Greek to explain I stayed at his place last year.
"Oh yes!" he threw a small punch on my arm, reached for my bag and threw it into the back of his van before I could ask his prices.

"You no worry about price – me fix you good price, no worry" he reassured me, in that way that is habitually Greek: worry later.
And he did.  It was high season, don't forget and I had a room with three beds in it, all to myself, for €30 a night.  Albeit it was located in the basement with a small window, but it was HUGE, clean, a big bathroom with A/C and being located on the ground floor – very cool. It was only a 10 min walk to the beach – which was where I spent the next two days.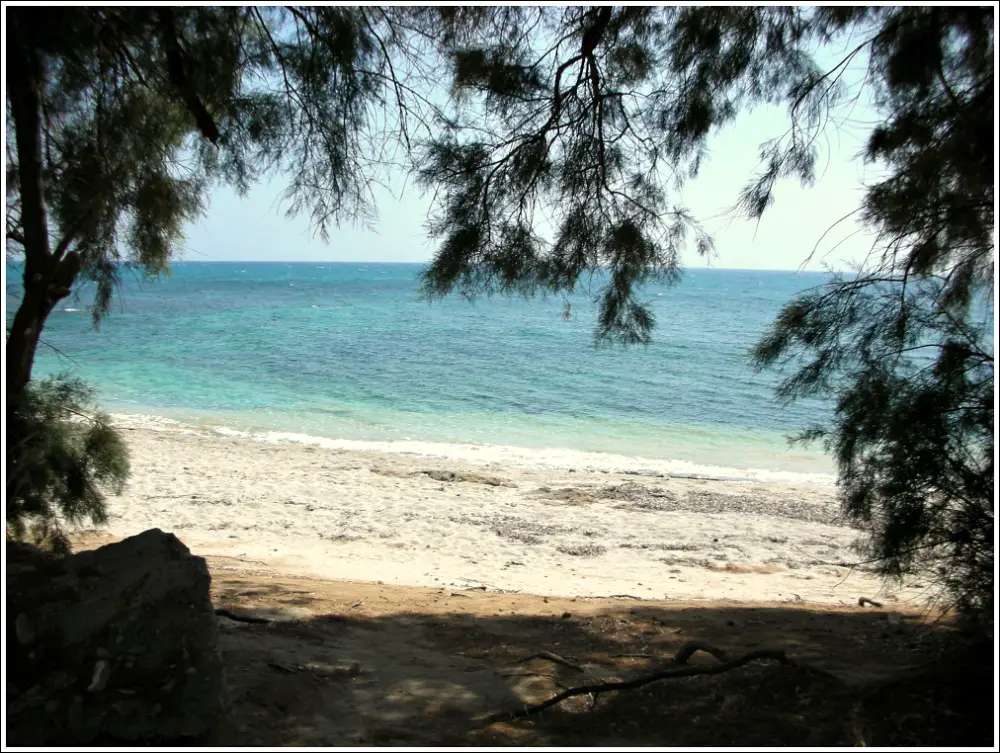 Naxos, Greece – Things to do: hidden gems
In those two days, I received a back, neck and foot massage from some Chinese person trawling for business on the beach. It lasted a full hour and I was only charged €25.
The evenings were spend wandering around, taking photos of sunsets, being buffeted a little by the wind (yes, it was windy there with the 'Etesian', or 'Meltemi' winds) and I ended up staying three days in total – enough time to relax on the beach, travel inland to mountainous villages and generally do nothing.
Best Beaches to try on Naxos island
Agios Prokopios beach is 5.7km from Naxos Town, Agios Prokopios Beach is rated as Greece's third best beach and among Europe's top ten. It's organised meaning it has umbrellas and sun beds with coarse sand and crystal clear waters from deep blue to turquoise.

Mikri Wigla beach is a quieter sandy beach, well protected from the northerly winds that can prevail in the summer months.  Good for families and people wishing for a quieter beach experience.

Plaka Beach was a favourite for hippies back in the 60's and 70's and its golden sands stretch as far as the eye can see. Be aware of the pebbles as you enter the water, so you might want to bring sea shoes. It's another organised beach with tavernas and sun beds – Plaka really does suit all tastes.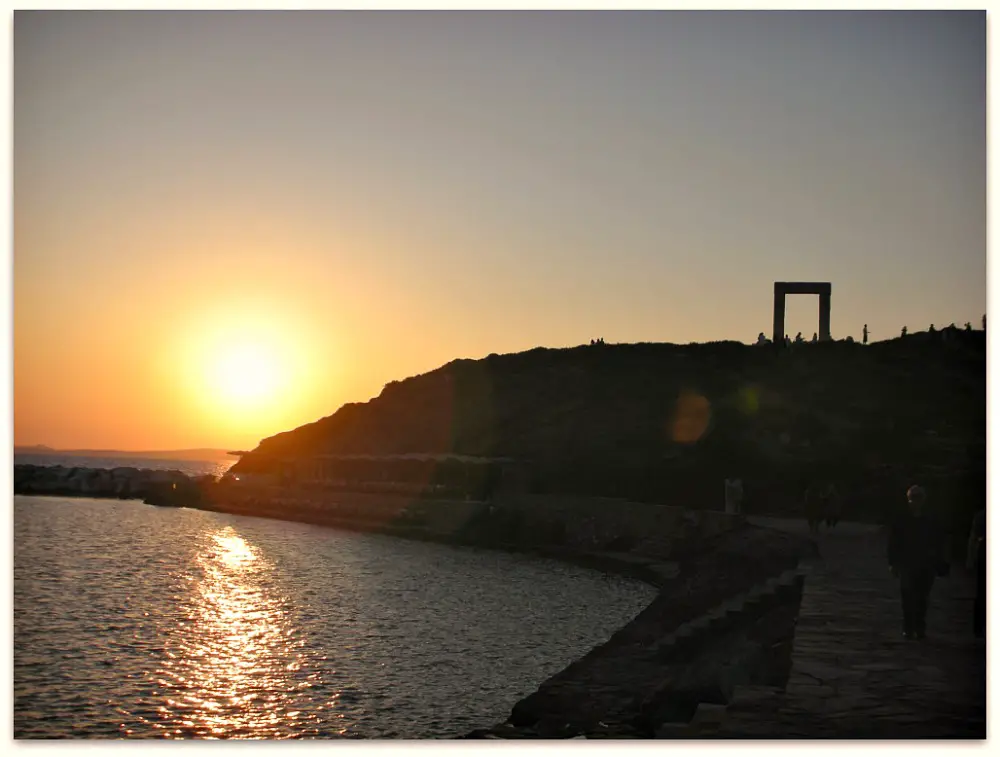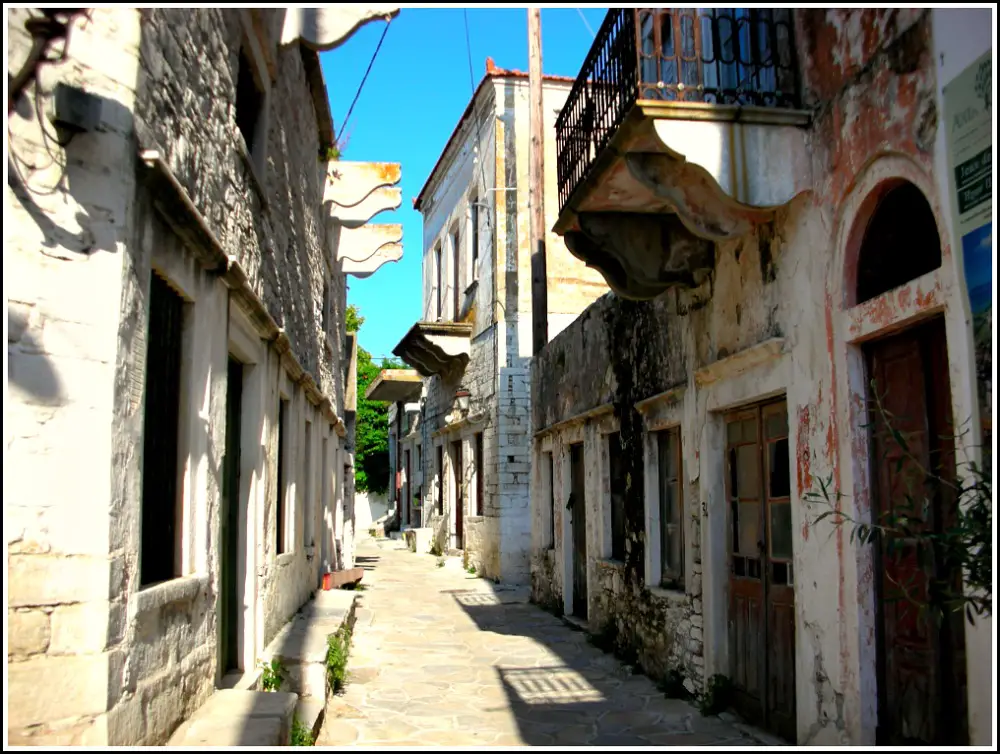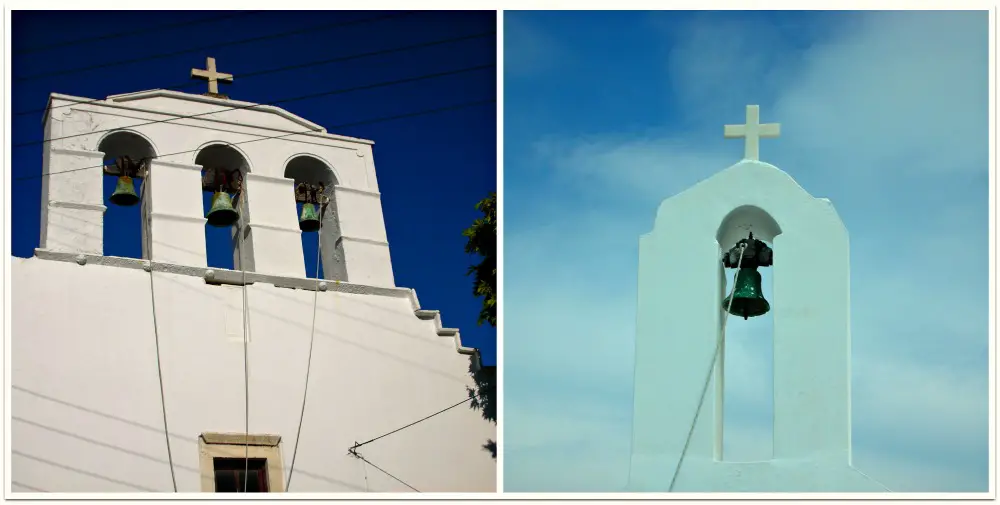 So try it – don't book your airline ticket directly to an island, take a chance.  Come to Athens, spend a couple of days looking at the sites and alternative tours, then head to Piraeus, see where the next available ferry takes you.
PIN for later