Alonissos island is one of those Greek islands hidden gems…there are tourists, but most of them are Greeks, hence it's a beautiful island to come to for a real taste of Greece and her culture.  2.5 hrs by coach from Athens to Ag. Konstantinos to catch the ferry, then 5 hrs via Skiathos & Skopelos (of Mamma Mia fame) by ferry, it sounds like a long way – but is so worth it.  And besides, I always like travelling by ferry.  It IS possible to get a high speed catamaran in about 3 hrs, but you can't wander around outside and I always get sick on those things due to how fast they travel.
Or you can get a flight to Skiathos from many European hubs, or from Athens, then take the ferry.  Why not spend a few days in Athens first, exploring?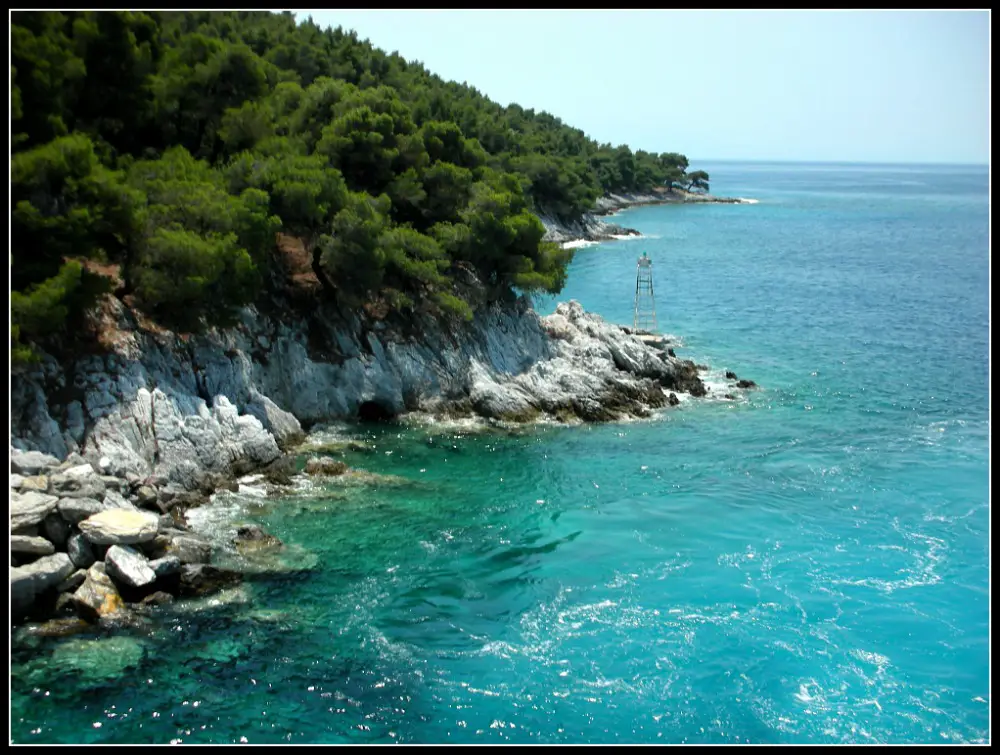 What to do on Alonissos island Greece
Peaceful, tranquil and not big on night life – if you want a place to come and totally relax, eat in tavernas at night then while away the hours playing cards, doing Sudoku puzzles (in my case) or reading one of the many books (as purchased from the local volunteer animal shelter stand) – then this is the island for you.

The beaches are quite hidden and mainly accessible by boat – so take a small boat trip (half a day though, and make sure you stay in the shade as it is HOT and you WILL get heatstroke) and you may be lucky enough to see dolphins (like I was!).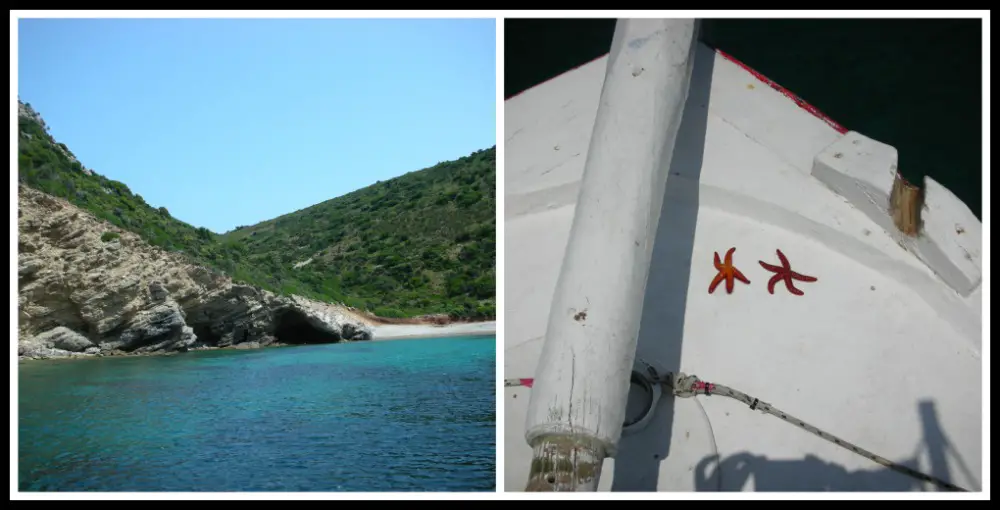 Alonissos is also famous for its Monk Seals, but it is rare to see these animals as they are very shy.  And the people who take you out on boat trips are honest about this – if they aren't, don't go with them.
Steni Valla is a gorgeous fishing village tucked away in a cove and houses very few locals, but a good taverna to sit and contemplate the view.  The Monk Seal Treatment and Rehabilitation Centre is located here.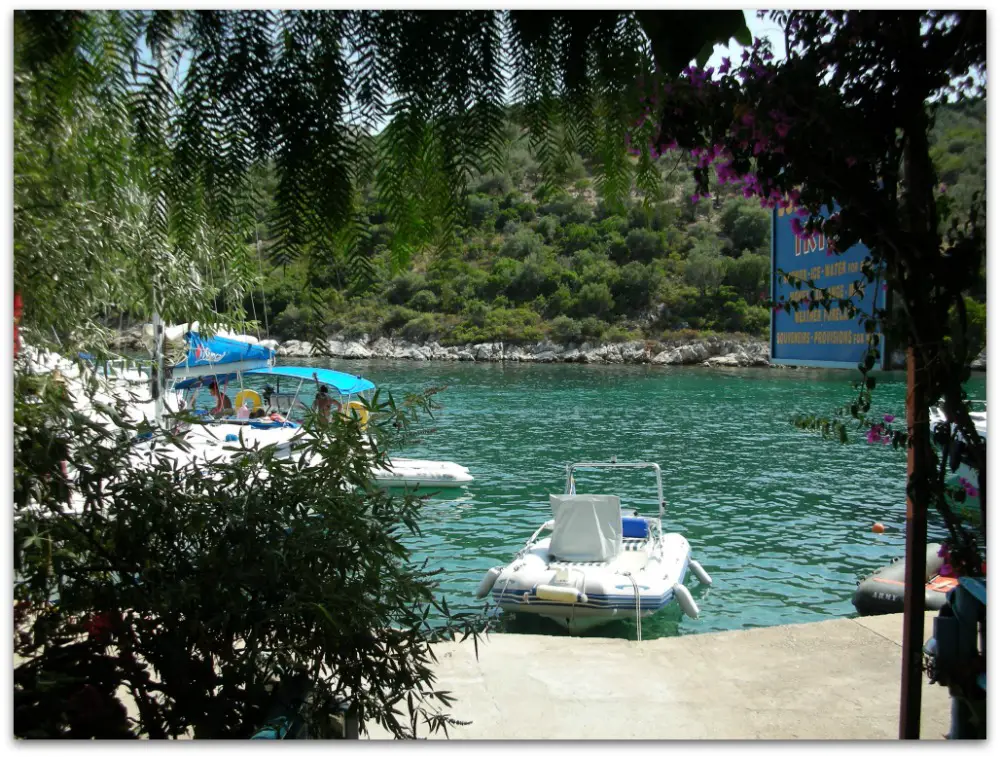 The Chora of Alonissos island, Greece
The old capital of the island – until the major earthquake of 1965 destroyed the entire town and residents moved down to the port area and built Patitiri, the new capital and harbour – the Chora is 4km from Patiti and still makes for a gorgeous trip up in the late afternoon.  Its buildings tumble down the hillside and many have been restored by German or English people who have either built guest houses, or some have been turned into tavernas or cafes.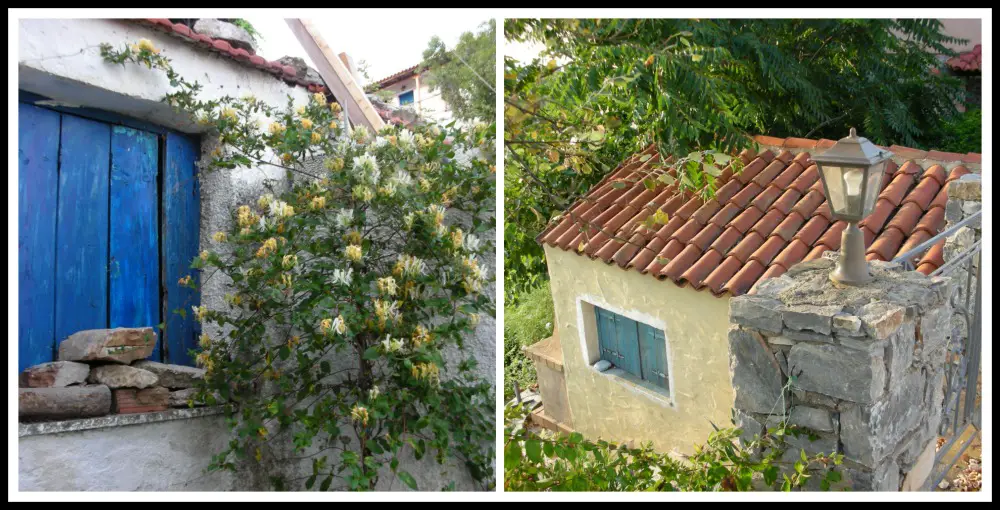 Some of the houses have been left as they were when destroyed in 1965, and it's interesting to see inside.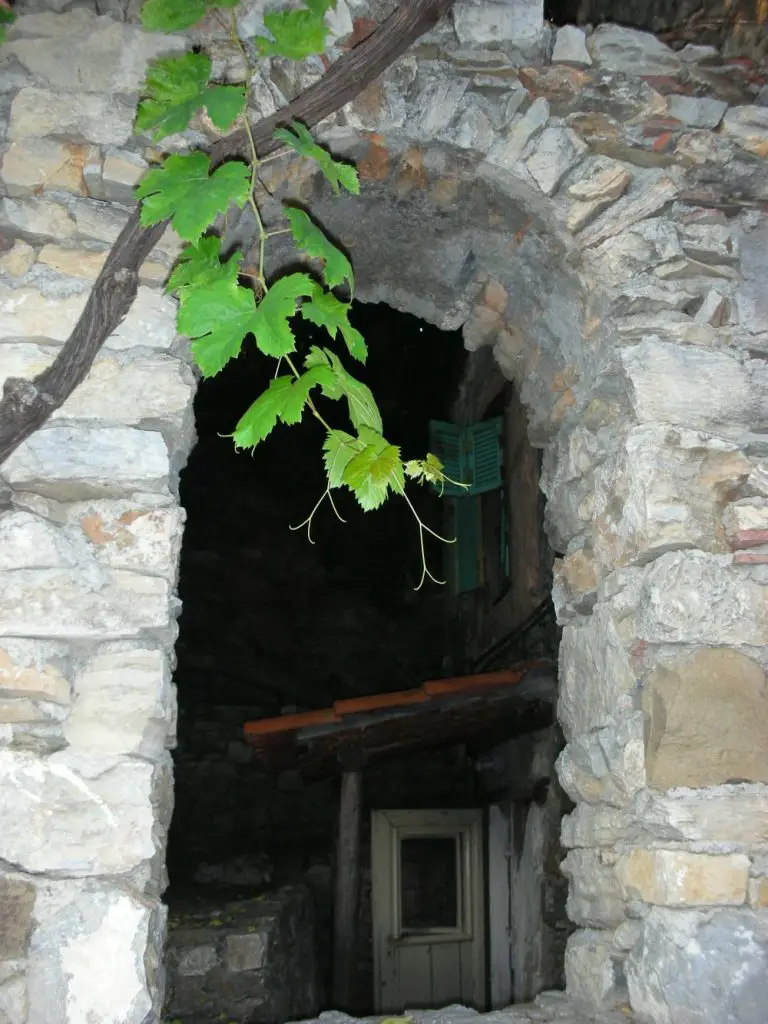 You'll find Byzantine churches, whitewashed houses with colourful plants, a typical Greek scene and perfect for gorgeous views across the island.
So, enjoy Alonissos island, Greece and return to your home country with tales of the kindness and hospitableness of the Greeks, and the beauty of their islands. For hotels in Alonissos, see here.
PIN for later