Go anywhere in the Caribbean and you'll find a beautiful beach. In fact, you'll find hundreds of spectacular beaches. From the pink sands of Harbour Island in the Bahamas to the pristine beaches of the British Virgin Islands, the Caribbean's island nations are home to an almost year long paradise.
The only problem with famous beaches – like those along Harbour Island and Grand Cayman – is that anyone who's booked a Caribbean holiday has planned to visit these places. These are the beaches that are featured on posters, pamphlets and travel sites. These beaches are world famous, and everyone wants to visit them.
If you prefer some of the magic to yourself, there are some Caribbean beaches which can only be reached by boat. Booking a bareboat charter gives you the freedom to explore places not everyone gets to see. Sail along the thousands of uninhabited islands that make up the Caymans and you'll find yourself in a world of pure ecological wonder. Here are just some of those spectacular beaches you'll have all to yourself.
Flamenco Bay, Puerto Rica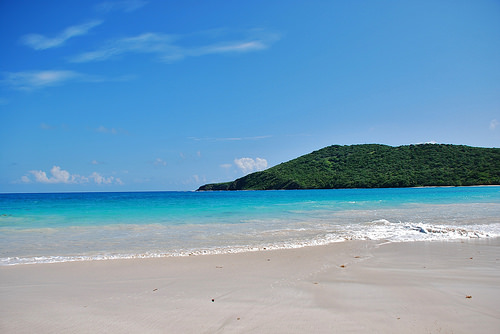 This mile-long hidden treasure was once a refuge for Pirates. It was later used as a military base and you can visit the hollowed out remains of tanks and other historic machinery. Visiting this Caribbean beach by boat means you can avoid the multitudes of locals who come by the weekend ferry. The mile-long stretch of sand at Flamenco offers something for everyone; from snorkelling to hiking amongst historical interest points.
Trunk Bay, St. John, U.S. Virgin Islands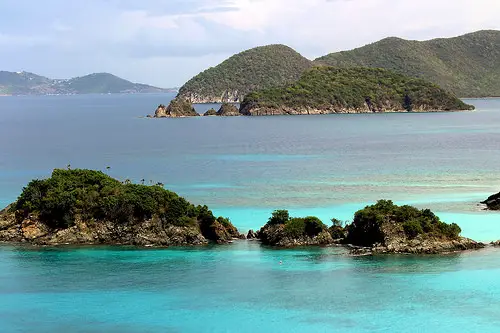 A small admission fee gives you access to what might be just about the most stunning island in the Caribbean. St. John was given national park status by John D. Rockefeller and is therefore protected from all manner of deforestation, or large pollutants. Snorkel off Trunk Bay to experience the world of colour that Caribbean ecology is famous for. Grills and picnic tables are conveniently located along this Caribbean island's pristine white sandy beaches, making it an ideal place to set up camp if you need a land break from days at sea.
Check out TripAdvisor for recommended hotels in St. John's.
Stocking Island, The Bahamas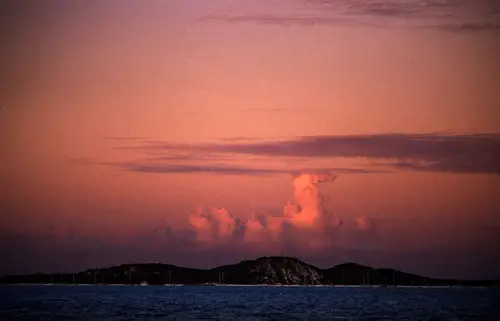 The Bahamas are known for their vast network of underwater caves and uninhabitable stretches of sandbars, but whilst this article has been suggesting you sail your way to solitary sanctuaries, Stocking Island is fairly well known. What this island does offer is an amazing Caribbean experience involving sand, sun, and delicious BBQ. The Chat 'n' Chill restaurant can only be reached by boat. It offers hammock seating directly on the beach and some of the best, messiest BBQ ribs around. A well-deserved break from maintaining the hull.
The Caribbean is home to world famous destinations, but there are still hidden treasures that can only be experienced by adventures who set sail in search of something a little different. If you're after unparalleled snorkelling, scuba diving, and natural wonder, then book a bareboat charter to explore the islands less travelled.