In total there are roughly 6000 islands scattered across the Aegean and Ionian seas around the Mediterranean in Greece, and yet only 227 of them are inhabited!
Note: This post will have affiliate links, meaning if you choose to purchase anything through them, I will gain a small amount of commission at no charge to you.
The Greek islands
The Greek islands are famous worldwide for their immense beauty, blue waters rivalling that of the Caribbean, relaxed lifestyle and whitewashed houses and churches with that pink/purple bourgainvillia growing all over a familiar scene.  In fact, a Bank of Greece survey – as revealed by amna.gr showed us that:
Over 27 million tourists visited Greece in 2017.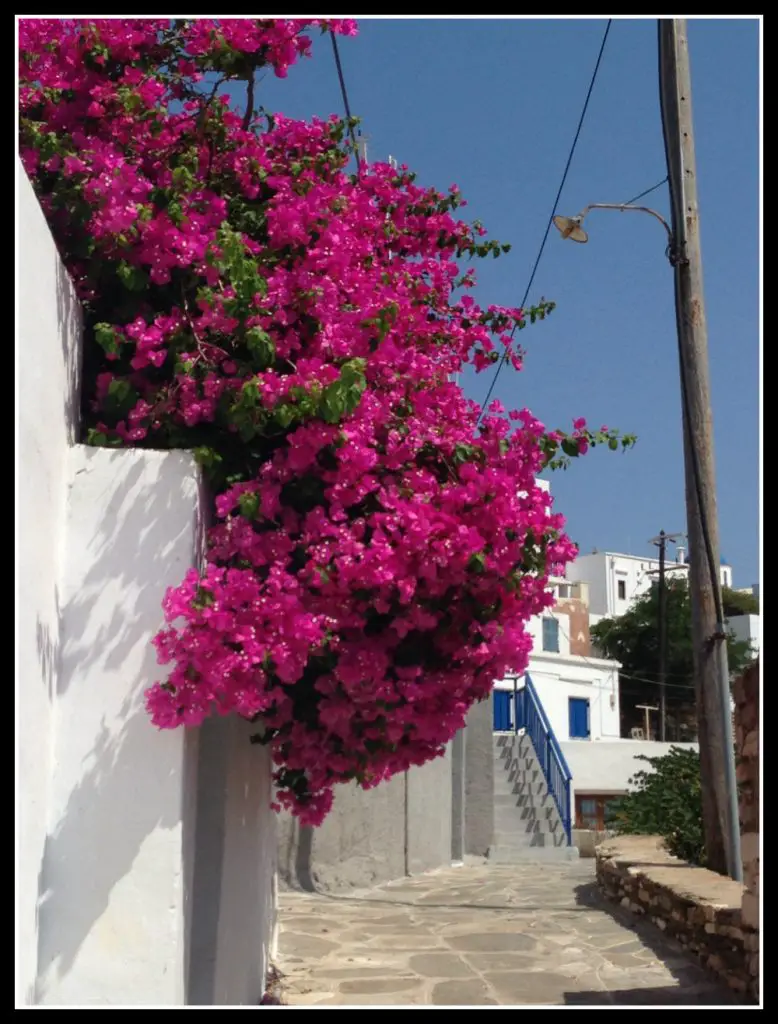 And that figure can only be set to grow, given the country's worldwide fame for its beauty.  
Islands such as Mykonos and Santorini are the most famous whilst others such as Rhodes are also popular.  They are all cruise destinations and many islands are linked to the mainland ie: Athens and ports such as Piraeus, Rafina and Porto Rafti offer excellent ferry services.

But to my mind, it's all about the journey too.  Cruises – whilst great for some – are a pretty impersonal experience – so how about sailing the Greek islands as a way to navigate your way around?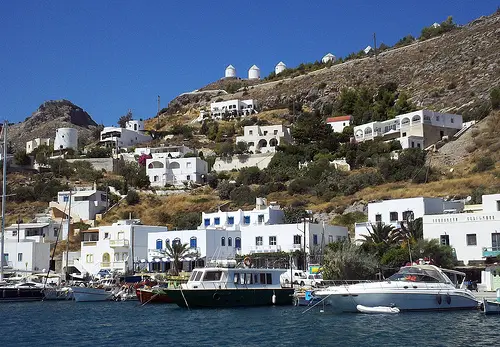 The Greek island of Leros – Photo by Pug Girl
Sailing the Greek islands
Many people know how to sail and do so in the Caribbean or other European destinations such as Spain, Malta, France and Italian destination such as Sicily and Sardinia.  Many have their own licences to sail and are looking to hire sailboats ranging in size and price.
And equally, many people don't have a license, but don't want to miss out on a sailing experience so are looking to hire a boat complete with crew. 

This is where Click and Boat comes in.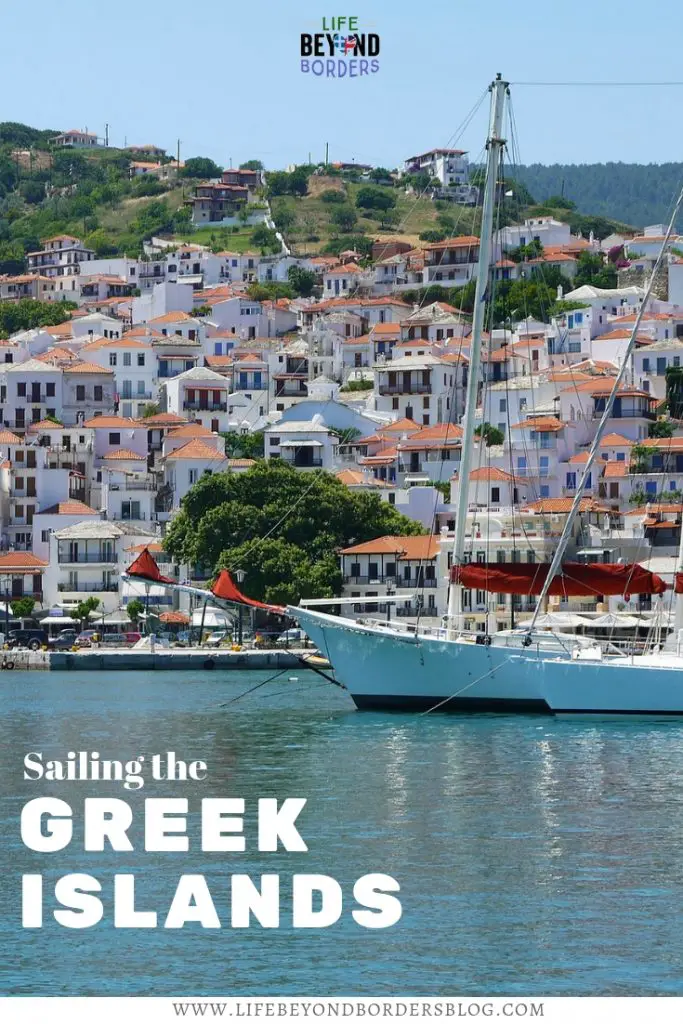 The company's been operating Bareboat and Private Yacht chartering services for many years, with over 30,000 boats registered on their site.  
How does Yacht chartering work with Click and Boat – Sailing the Greek islands?
Looking for boat rental and a sailing experience in Greece?  Owners of sailboats, motorboats, catamarans, RIB's, Jet Skis and even Houseboats list their vessels with Click and Boat and those looking to hire head to the site to find their preferred vessel for their trip. 
As mentioned previously, prices range considerably and it's possible to hire with or without crew. 
Specifics in the listing of the vessel include:
Number of people it can accept
Price per day
Size / Type of Vessel 
HP of the engine
Location of Vessel
A star and comments ratings/feedback
So if you're on a Greek island for a day or two and fancy just cruising around its hidden beaches, you'll no doubt be able to find a motorboat or RIB.
Perhaps you've flown long haul and spent a few days in Athens;
But more importantly, you might want to then hire a boat from Piraeus port and sail the Greek islands from the capital.  You could want a fancy sailboat or catamaran – with our without crew, depending on your level of experience, to really get the most out of your Greek island sailing experience. 
Wondering what to pack for sailing the Greek islands?
So what are you waiting for? Head to Click and Boat to make your reservation for your Greek island sailing experience – and beyond.
PIN for later

Header image © ludovicdewittebe