Those familiar with my site know that I've travelled overland by train from London to Athens and even taken a container ship from Athens to Hong Kong, all in the name of experience and adventure. Moving overseas wasn't necessarily easy; there was the cultural element to get use to, bureaucracy (and lots of it in Greece!), driving on the other side of the road.  All these added up to an interesting, yet sometimes challenging experience.
Practicalities
I've never regretted my adventures and encourage everyone to take the plunge.  What would happen, however, if more practical issues came about to worry?  For example, you want to move overseas long term, or permanently, and you want to take your own car.  Now, I do drive but have never wanted to drive from London to Athens as I am terrified of the drivers in Greece, honestly! Actually – as an aside, I know of someone who is a mad keen cyclist and will be cycling from UK to Athens soon.  Read about Dave's Travel Pages planned up and coming adventures. No, I don't see myself doing this anytime soon – but good on Dave for showing us it can be done!
Shipping your car
I had the good fortune to experience a magnificent tour in the Geres National Park, North Portugal recently (blog post to follow).  Oporto Adventure Tours were the organisers and use their four wheel drive jeeps to either take individuals or small groups on tailor made trips.  Chatting to Carla – Founder and Manager – she expressed an interest in taking one of their jeeps to tour South America.  But how would you go about that?
My container ship trip certainly taught me one thing: the cargo can hold just about anything: electricals, clothing, perishable goods such as fruit, meat, olives, cheese (just about any food actually) – but it's also possible to transport cars.
So, why not find a way to transport your four wheeled drive for that 2 month trip around South America?  Or if you really don't want to drive from London to Athens, but DO want your own car with you, let's find a way!
This is where A1 Autotransport comes in.  They arrange everything: shipping your car internationally, motorbike or even boats (if you don't want to sail it yourself).   They explain – under the country list – the documentation needed, popular ports used and also the type of ships used to ship a car to your destination; a roll on/roll off type (see my header picture: car is driven on/off), or container ship.
If I was ever planning to relocate long term and take my own car, but felt too stressed to drive the route, I'd certainly look into this option; it would take away the extra hassle of packing and driving myself, dealing with the bureaucracy involved.  Why not pay a company to help take that headache away?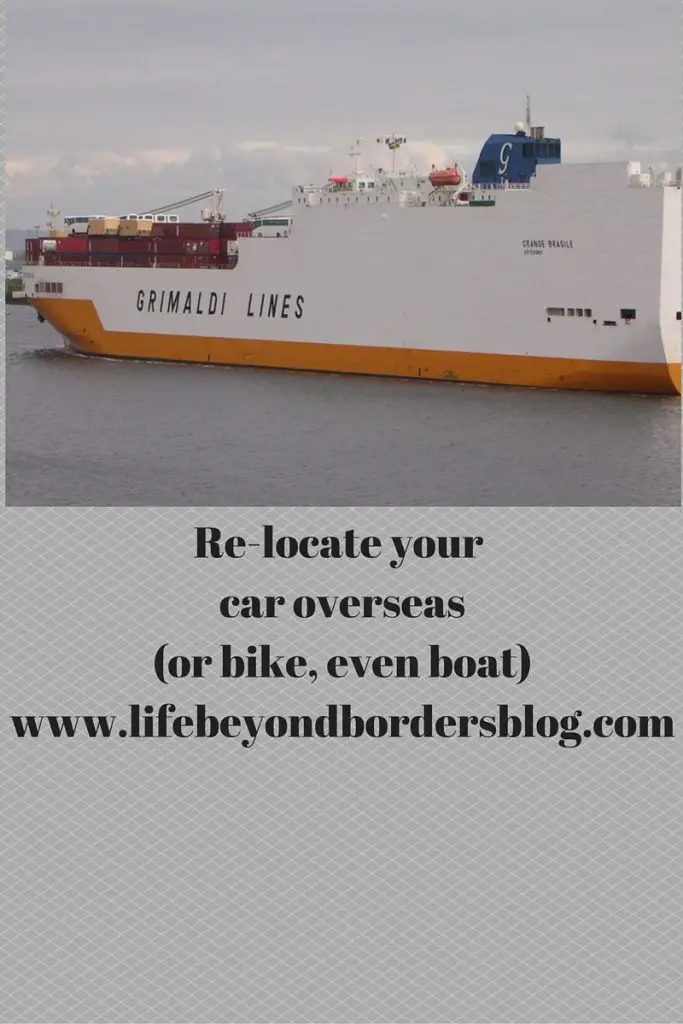 ---
**This post was written by Life Beyond Borders for A1 Autotransport**