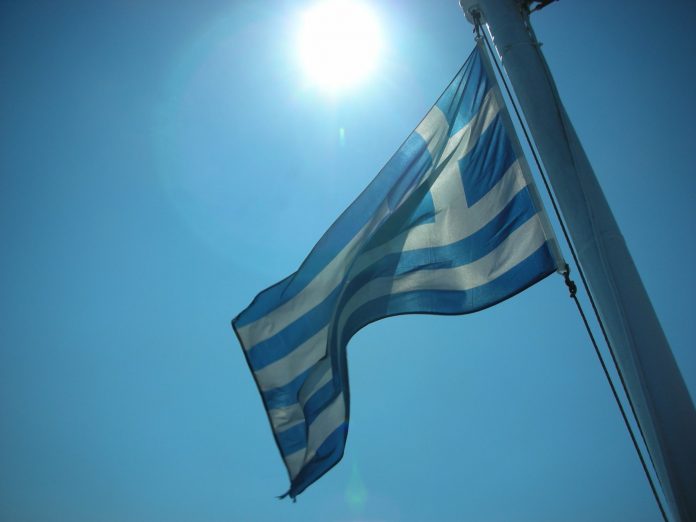 Excerpt from my, as yet to be completed, up and coming debut novel.
It's Greece – it's just, well, *blah* isn't it?
commented my father.   "Now GO!" he backed towards the exit, looking slightly misty eyed.  "You wait and see, she'll [Greece] cure you of your dromomania."
My what?
I enquired, marvelling not for the first time that although I was the one trained to teach English as a Foreign Language, dad was better versed in the English vocabulary.
Look it up on that Internet thing you're always referring to.  I love you sweetheart, Greece'll change you, you just wait and see.
---
Greece is just *blah*, the protagionist's father is right.
"Apou pou ise?" ["Where are you from?"] the taxi driver's ask me.
"Anglia" ["England" I reply]
"Ahhh – Manchester United.  Bravo.  But why you here?" they enquire in amazement.
For the past half a decade, Greeks have been conditioned to feel ashamed of their nation…
it is a feeling I do not share (although when I have to experience any public service, I come away bordering on the suicidal, I must admit).  Such is the nature of living in this mostly affable country: bipolar ups and downs.  I wrote a post last year about 7 things to love about Greece, although by the time I'd finished it, the list had grown considerably.
But why do I stay?
After all, the international media would have you believe Greece is in such a state of decline, you should get out, and quick!
Well, I can't speak for anyone else, but here are just some of the reasons I stay:
1) Because I get this place. She [Greece], despite her craziness makes sense to me (maybe that says something about my state of mind?  Hmm…)
2) Because I feel her magic.  She's got hold of me with her golden fingers and is gently pulling me into her embrace.
3) Because for the first time, ever in my life, when I step off that plane after being away, I feel as if I've come home.
4) Because people greet me in the street, in the middle of the city.
5) Because there is no fear of just being. Whether that's protesting in the streets (not such a good way of being and not one I'd endorse), or openly hugging and kissing your friends (yes, even men hug men)
and mostly:
6) Because I feel as if I have a huge extended family here.  I am closer to the Greek people in five years than I am my own siblings who I've known all my life.
And so, when my father visits, I smile as he sits down with a simple tomato salad and pipes up:
"My God, I can actually taste these tomatoes!  What's so different?"
It's Greece dad, it's Greece. Thank you for opening up this cold Northern European Brit and accepting me into your heart.