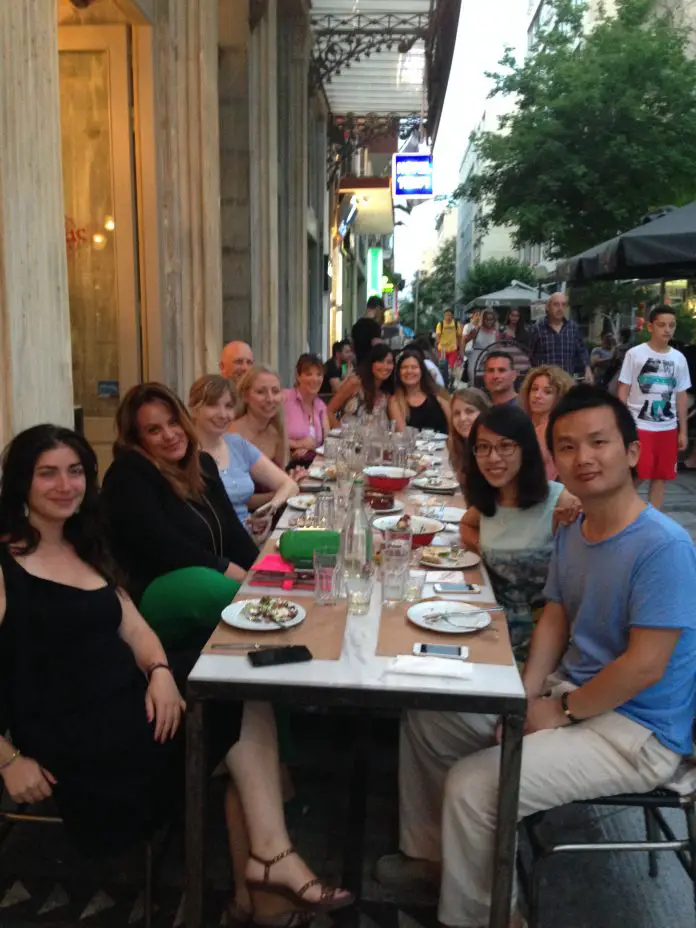 Sunday 21st June 2015 was the longest day of the year in the Northern Hemisphere – the Summer Solstice.  In some parts of the Hemisphere, people celebrated with their various rituals.  Here in Athens, Greece, we had a different reason to celebrate: the day marked the Travel Bloggers Greece 6 months of teamwork, sharing ideas and promoting this wonderful country.
How did we celebrate?  In style of course, and this being Greece, that had to include food!
Manas Kouzina Kouzina
I have already written about this traditional Greek restaurant in the centre of Athens here. The menu is changed on a weekly basis, and as I frequent it regularly, I am guaranteed never to get bored.
What a great venue to gather together approx. 20 of us to eat and share our news, ideas and generally be happy that we've brought together such an awesome group of people who are willing to not compete, but all work together.  We all share the same ideal: we love Greece, we want to promote it.
Chef Dimitris Aivaliotis prepared a veritable mixture of dishes traditional to different regions of Greece.  We sampled fifteen dishes in total – here are just a small selection of them: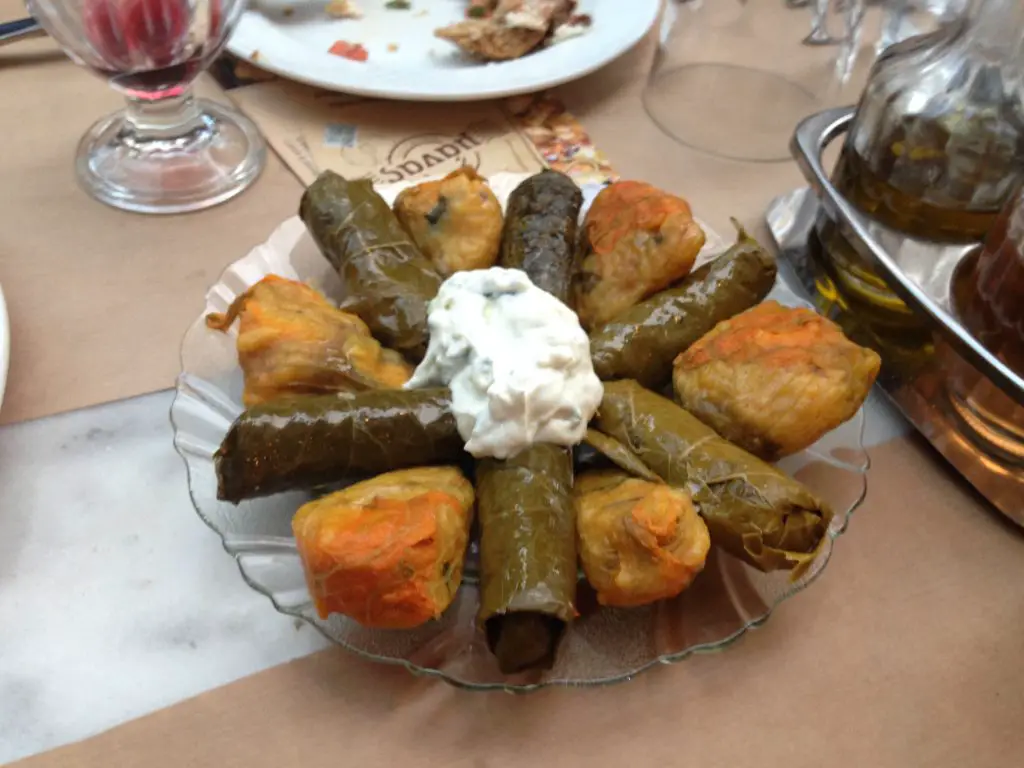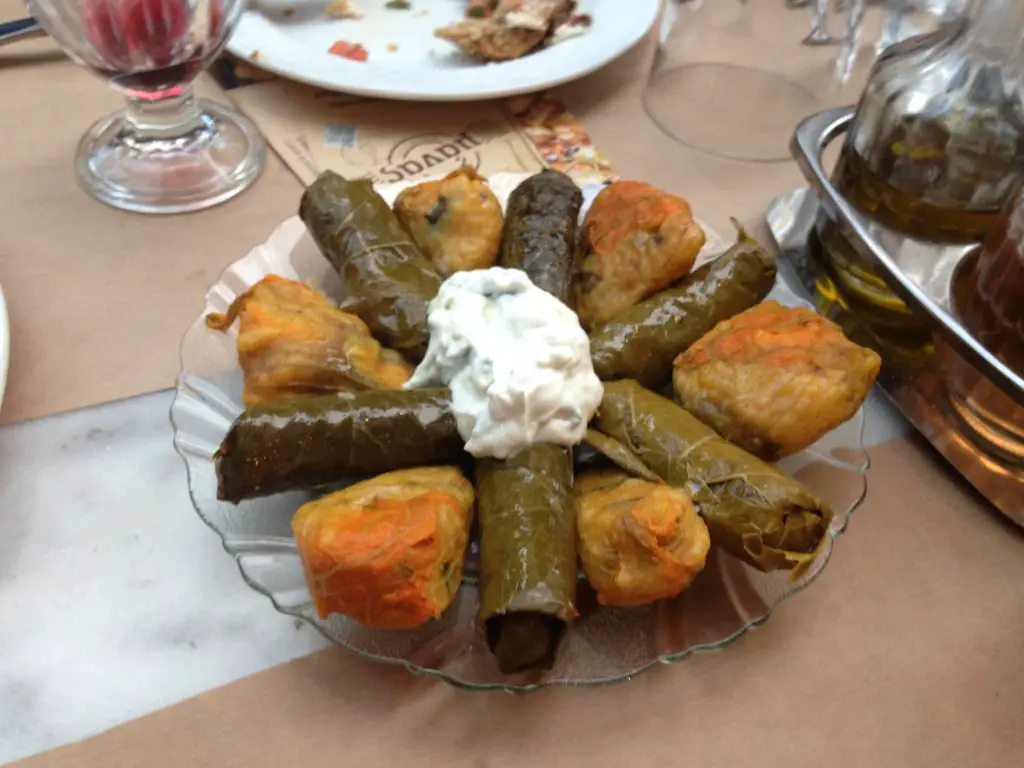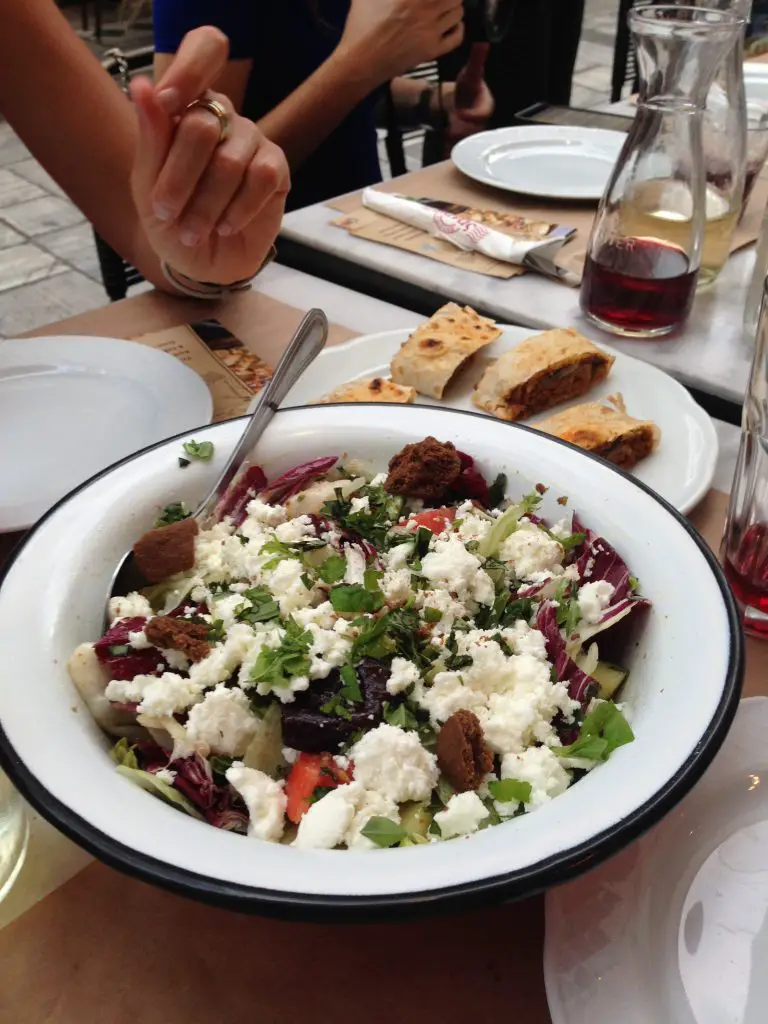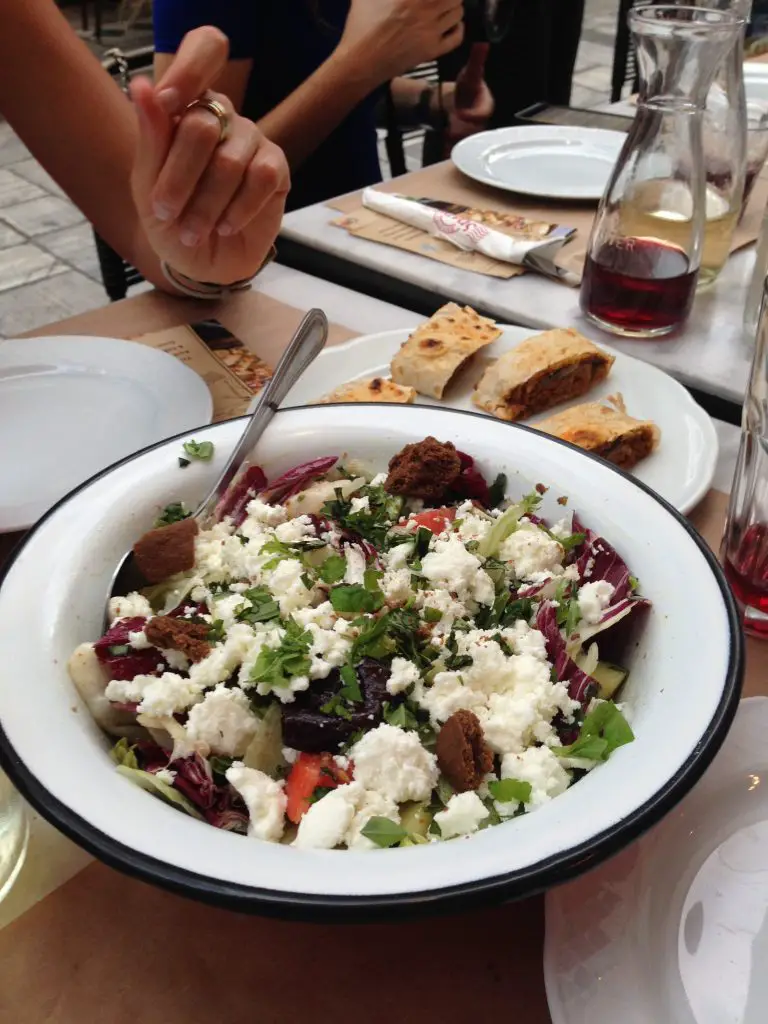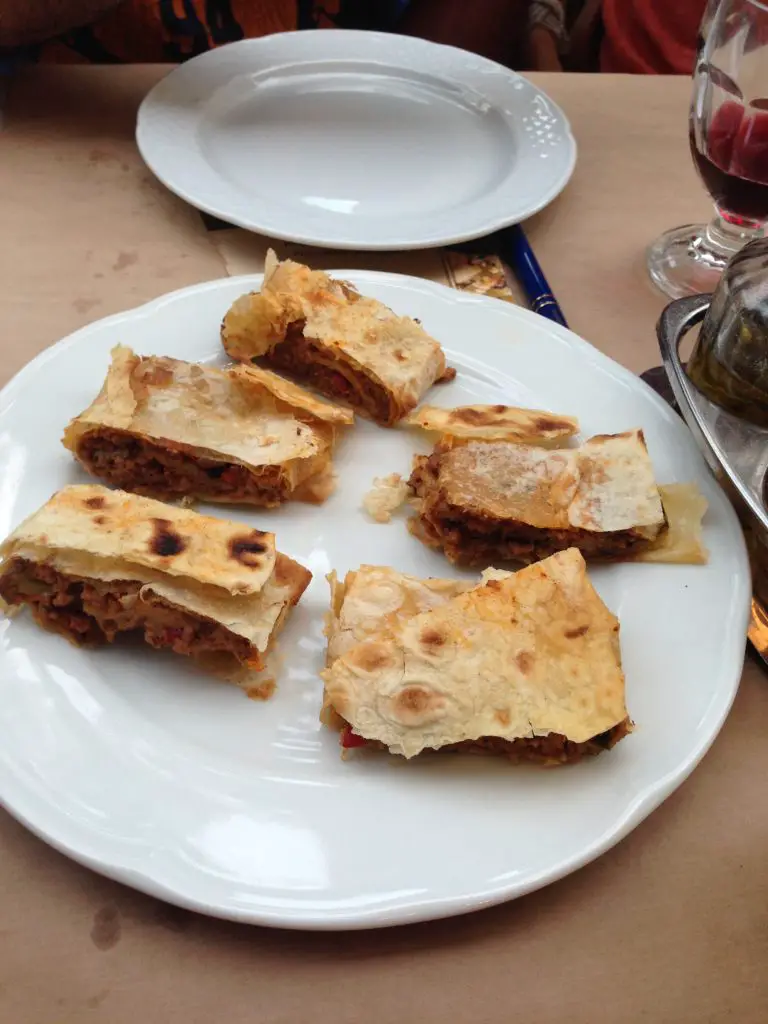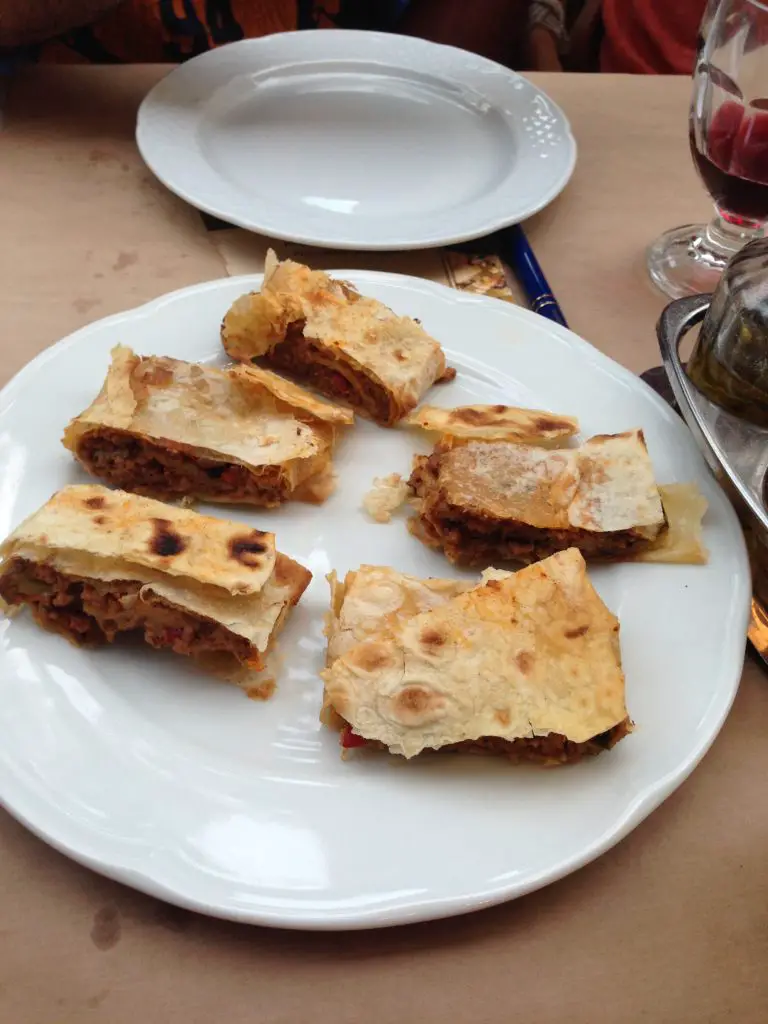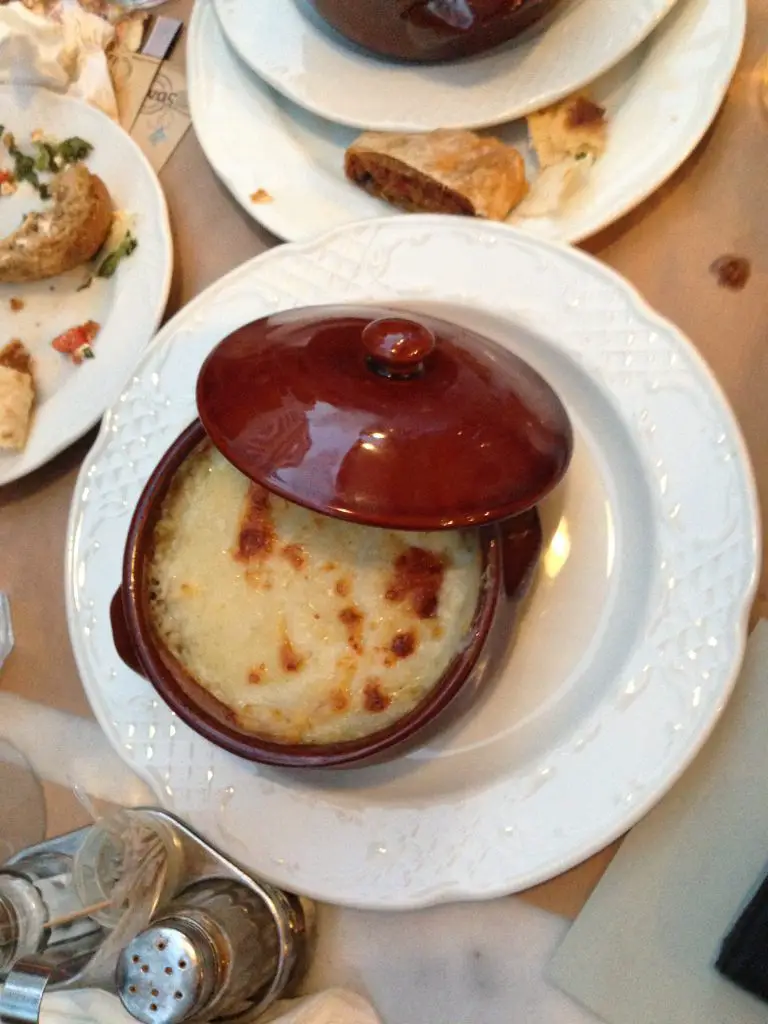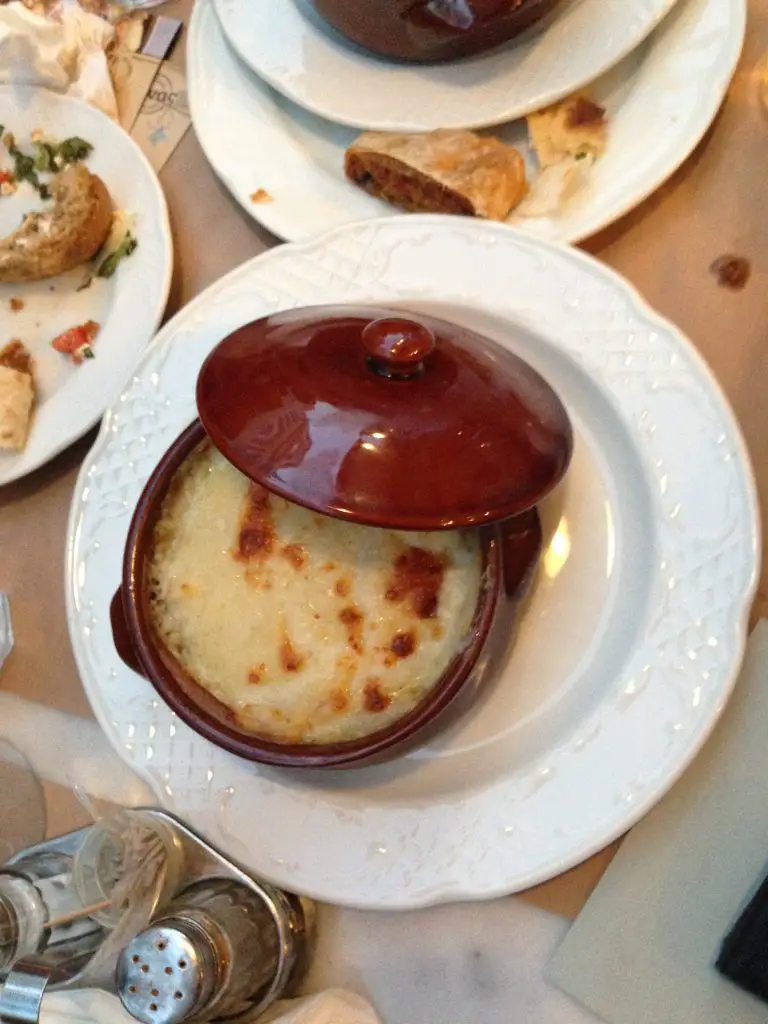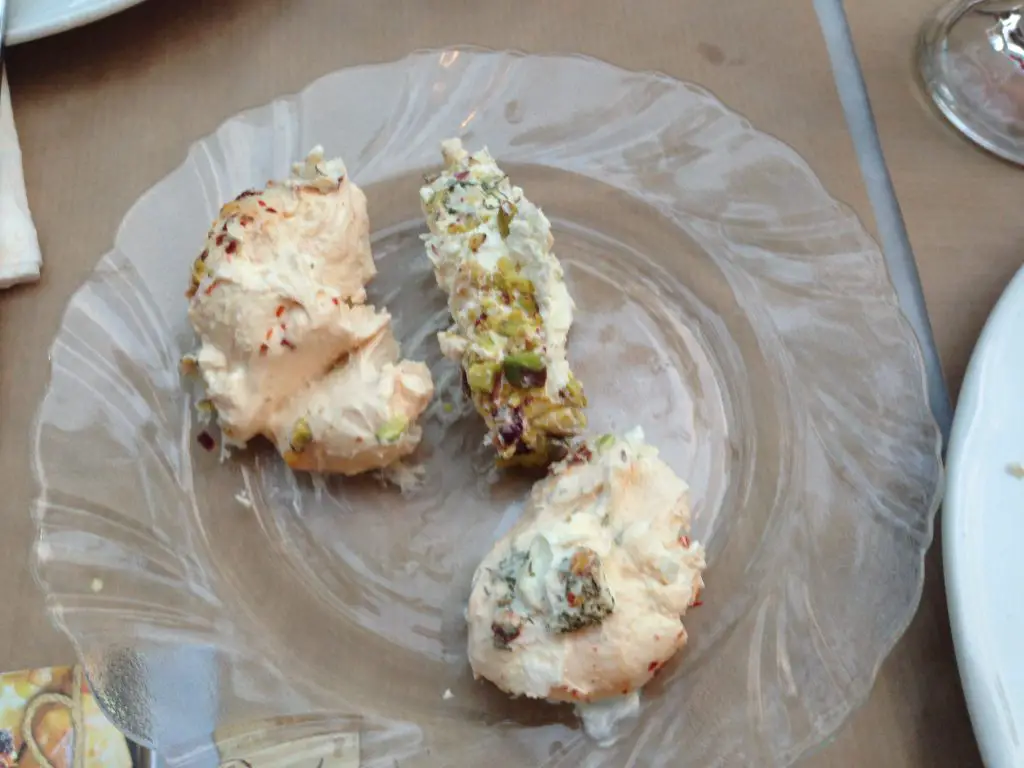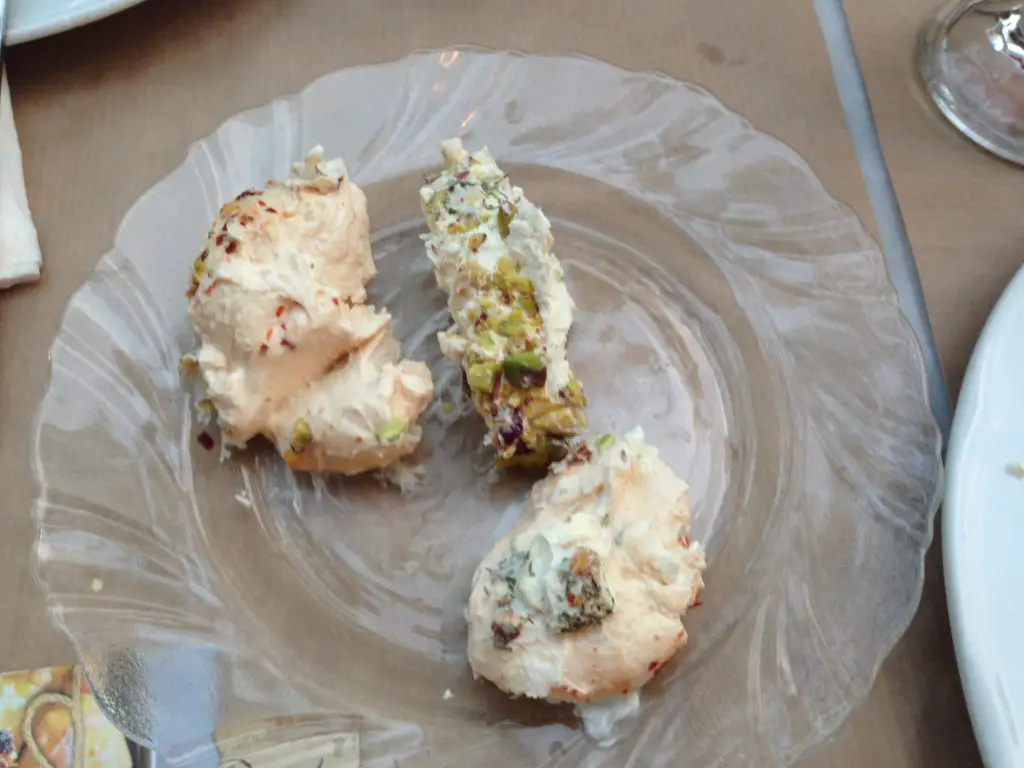 And this was just a small selection!  As you can see, Greeks certainly know how to eat healthily, and Manas Kouzina Kouzina prepares dishes that will expose you to all corners of the country.
Manas Kouzina Kouzina can be found at: Aiolou 27a, Monisteraki.
It's really central and sitting outside in the pedestrianized area, you can even see the Acropolis!
Here's to another six months of great teamwork from the Travel Bloggers Greece!