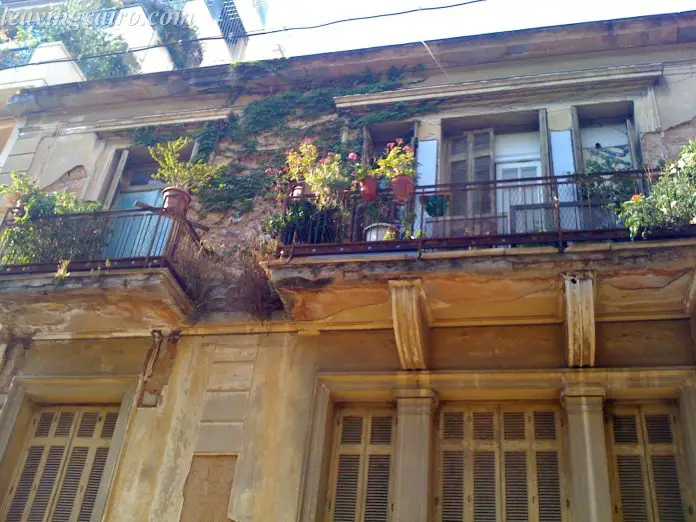 For days now, my friend has been telling me about the fat Greek man in the string vest opposite her apartment.  She wakes up to him being yelled at by his wife and today I received the following from her:
What a wake up call, seeing the old fat guy in his y fronts on the balcony across from me first thing in the morning!
Which got us both thinking about Balcony Life in Athens.  You see, being a city, balconies become the 'gardens of the home.'  Even in the country, people don't often live in houses and live in flats – thus the balcony becomes a great extension of the home.
Me?  I have the odd Aloe Vera plant on mine, the air conditioning pipe leaking into a dead plant, a storage cupboard for my hoover and my washing can quite frequently be found drying on it.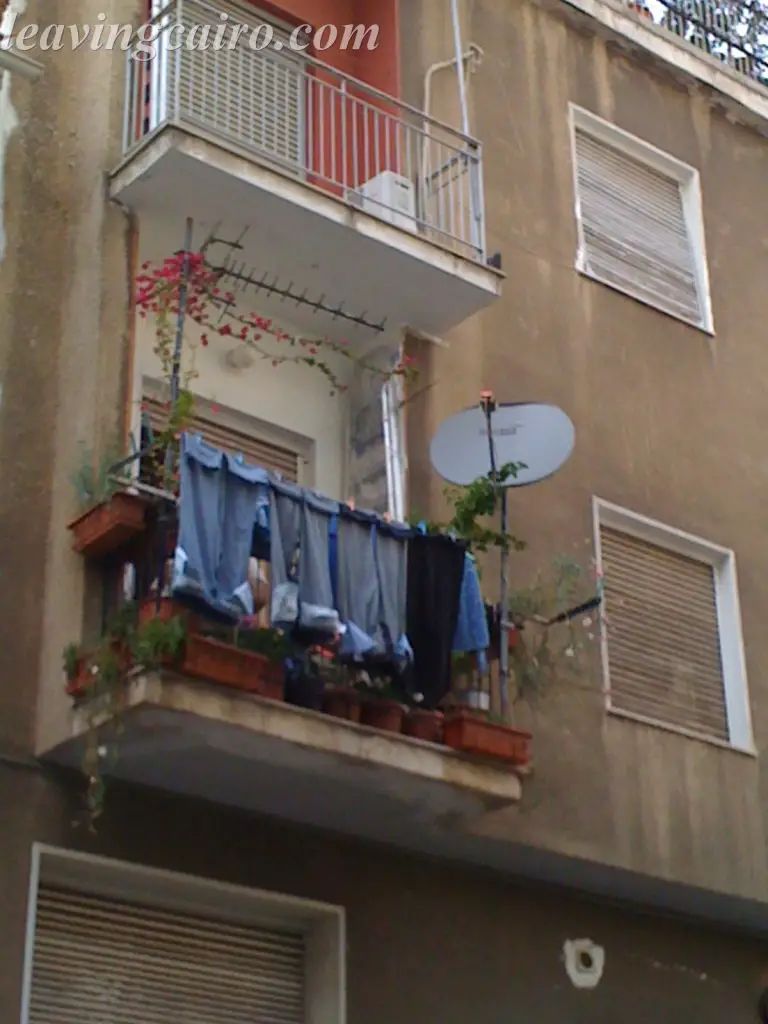 On the subject of washing, some people extend their washing machines onto it – others drag their living room furniture out there in the summer, turning it inwards to watch TV from the balcony… often Cd's can be found dangling off the (almost always) green awning that serves as both a cover from the sun and a cover from prying eyes (no "Friends" spying on you from their balcony across the way!), in order to reflect the sun and scare away the ever present pigeons.
Breakfast and dinner is often served out there – in fact, as mentioned: it is a real extension of the home.  It helps if you've a big area and are not facing the main road, but even then it's great to utilise your balcony.  Unless you live on the ground floor or in the basement, rarely does an Athenian home not have a balcony.
And if your even 'luckier,'  like my friend, you can witness and hear everyday life going on around you – but maybe I draw the line at semi naked fat old Greek men in y-fronts, the Greek version of Ugly Naked Guy!