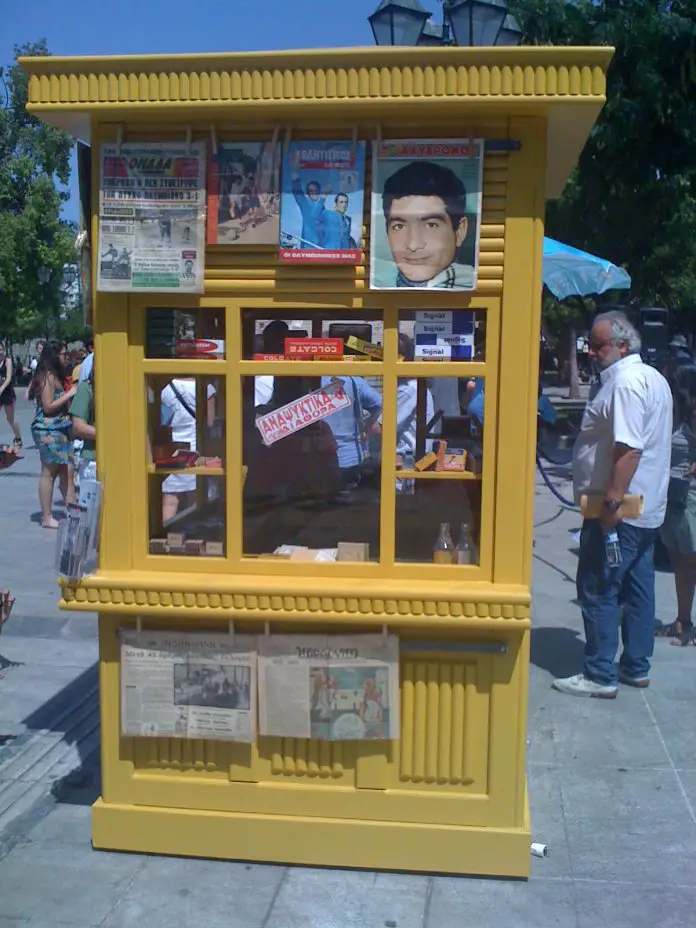 Do you remember my post about the little old man who played his clarinet in his periptero in my neighbourhood?  Have a read of it, it's a lovely story.
Well, apparently this year marks the 101th anniversary of peripteros, the first one was set up in Panepistimiou Street in 1911.  They were integral in every day social life, selling newspapers, magazines and sweets.
To commemorate this, the City of Athens and the Union of Kiosk Owners (yes, I didn't realise even THEY had a Union!) organised a 1950's retro style kiosk to be shown in Syntagma Square on Thursday 5th July.  I braved the heat at 2pm and briefly popped along.  Here, in pictures, is what I found: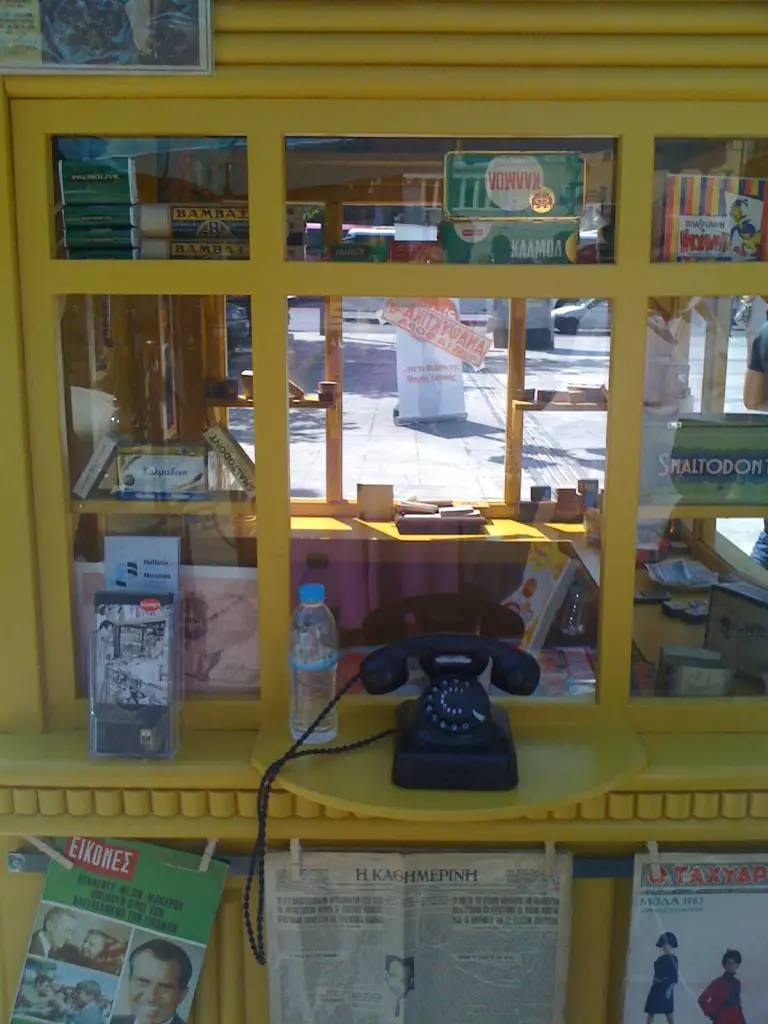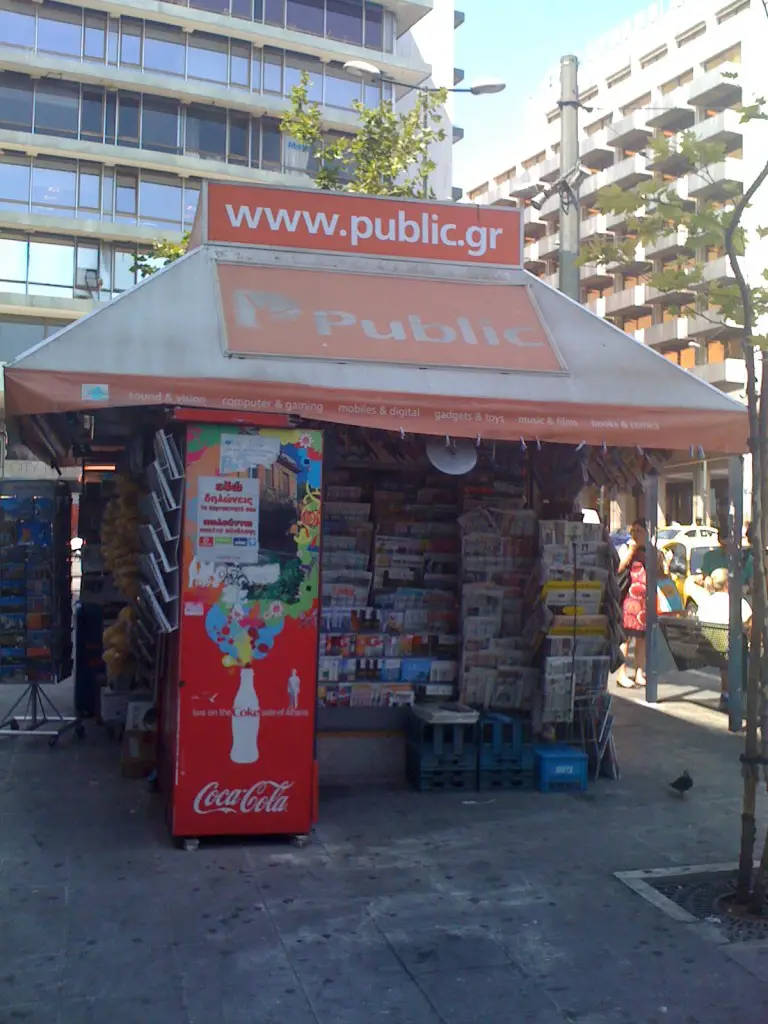 The 1950's retro kiosk will tour Athens for the month of July in the following areas:
July 7th 2012 Espiridon Sq, Glyfada, 10am-8pm
July 14th 2012 Fleming Sq, Ilioupoli, 10am-8pm
July 21st   2012 Varnali Sq, Argyroupoli, 10am-8pm
July 28th 2012 Central sq, Kifisia, 10am-8pm
(Source: Athens News).
Long live this Athens institution!