I'd stayed at a Grecotel hotel before, the Grecotel Kos Imperial Thalasso hotel on the Greek island of Kos.  Here I was introduced to the Grecotel concept: the fact it's a Greek hotel chain, originated from Crete over 40 years ago. Now, Grecotel operates over 30 hotels in 11 destinations around the islands and mainland of Greece (including two on Kos, one on Rhodes and one on Mykonos, seven on Crete and then several spread across the mainland including Athens and the Peloponnese).  They also operate the Agreco Farm on Crete where a lot of the natural produce from there is used in some of their hotels in Crete.
My colleague from Travel Bloggers Greece: Celeste Tat at Family Goes Out blog shared her experience of a water park paradise at Grecotel Olympia in the Peloponnese – clearly a Grecotel aimed towards families.
So I knew what to expect from a Grecotel resort.  Nothing, however, quite prepared me for the Grecotel Cape Sounio luxury resort.

**Please note that I was a guest of Grecotel Sounio resort.  All thoughts and opinions remain my own.  You will also find some affiliates and links in this post.  Should you choose to buy anything through them, I will earn a small amount of commission, at no cost to you.**

My Greek island all round packing guide should also help you choose what to pack for a visit to Greece outside of the summer, plus you can download a printable version for free!
Where is it?
Cape Sounio is 43 miles (69 kms) south east of Athens and it's where the Temple of Poseidon lies.  Poseidon was the protector of seafarers and God of sea and waters, earthquakes and horses (I know, a strange mix but there you go).  The Temple was constructed in 444 – 440 B.C. and is perched 200ft above the sea on a cliff.
The area today is one of the most expensive areas outside of Athens and many people have summer houses here.  It's surrounded by woodland and lush pines, and Grecotel Cape Sounio certainly respects the environment by merging in with it.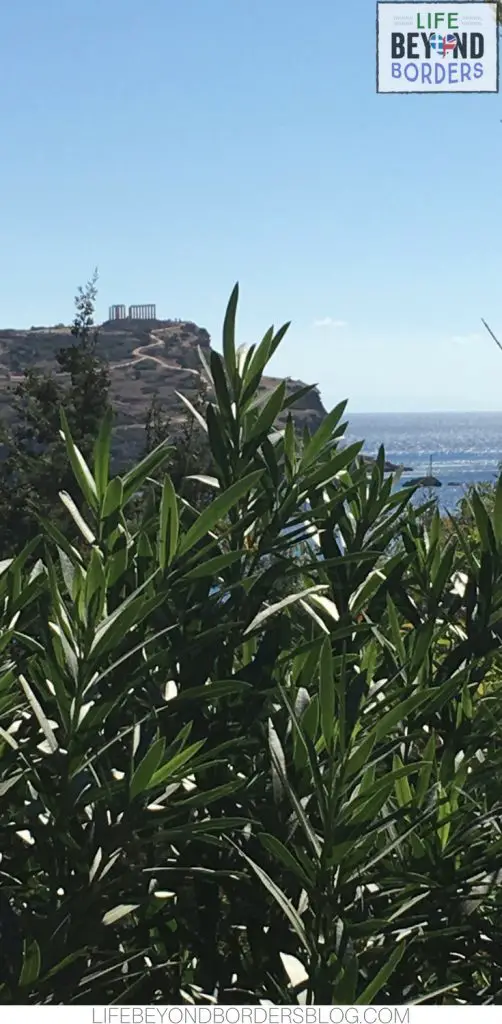 It's located on the road from Athens to Lavrio, but as I say, it's tucked away up in the hills and trees, spread out over 5000 sq meters of landscape. Pass the security gate and you enter a quiet oasis of harmony.
What type of guests?
As we know from my previous introduction to Grecotel, the chain offers several Greek package style resorts around the country, but Grecotel Cape Sounio really did stand out for me.
As the Guest Relations manager explained; it attracts a 'classier' type of guest…possibly because of its location by the Temple of Poseidon and its 'at one with nature' concept.  Many couples come due to its romantic location – looking out to sea, some businesses who hold conferences there and some families as there are facilities such as private beach, indoor and outdoor pool and kids play area (even tennis courts, spa with three pools and a helicopter pad).
But the beauty of it?  As the layout of accommodation is purely bungalows or villas in the woodland, some with small pools; even during high season you don't necessarily have to see a soul.
For more pictures of Grecotel Sounio and Greece in general, head to my Instagram account.
Accommodation at Grecotel Sounio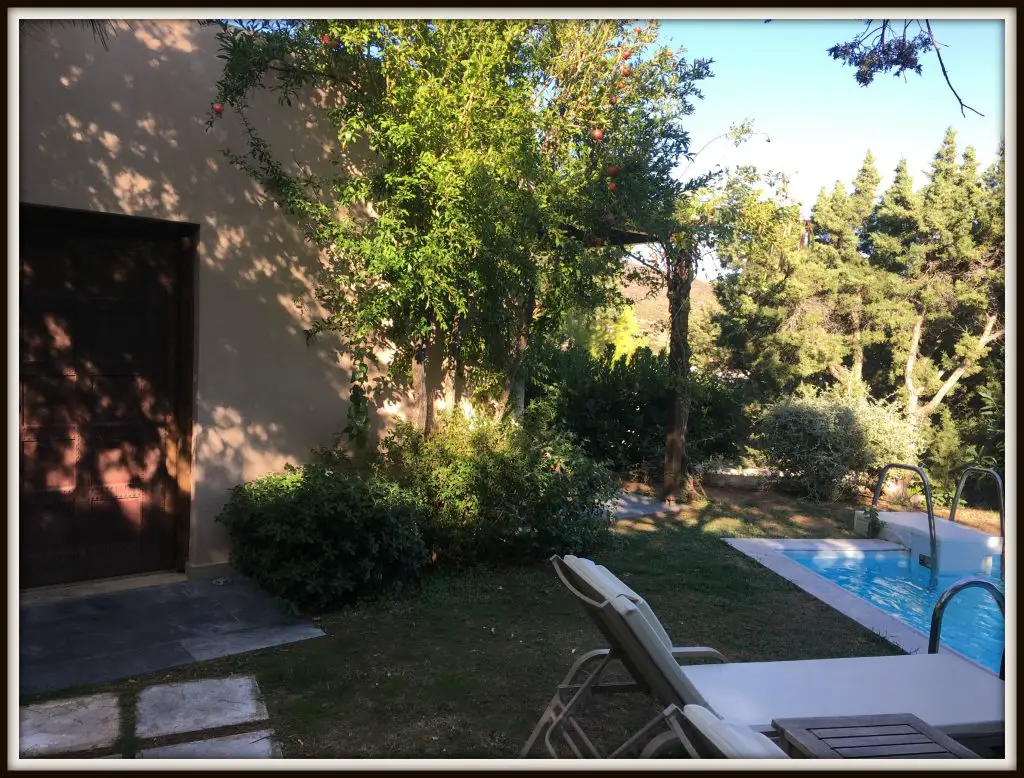 Unlike other Grecotels that have a main building with some rooms hotel style and main dining area, then a few private bungalows, Grecotel Cape Sounio's accommodation layout is purely bungalows or villas.  As I said before, it's incorporated into the surrounding environment and each has its own private garden, most with sea views and some with tiny pools.  You really can hide away from it all.
Meals are taken in the main restaurant – upstairs from the Reception and bar area, but if you just want to stay away from everyone, stay in your large bungalow; ranging from 30 to 36 sq m, depending on which one you book.
I had a Deluxe Bungalow with Private Pool in a little garden and floor to ceiling sliding glass doors, views out to the sea and Cape Sounio/Temple of Poseidon. Really, it was gorgeous and as I rolled over in the mornings in my large double bed, I could watch the sun rise over the sea.
Elixir Spa Retreat at Grecotel Cape Sounio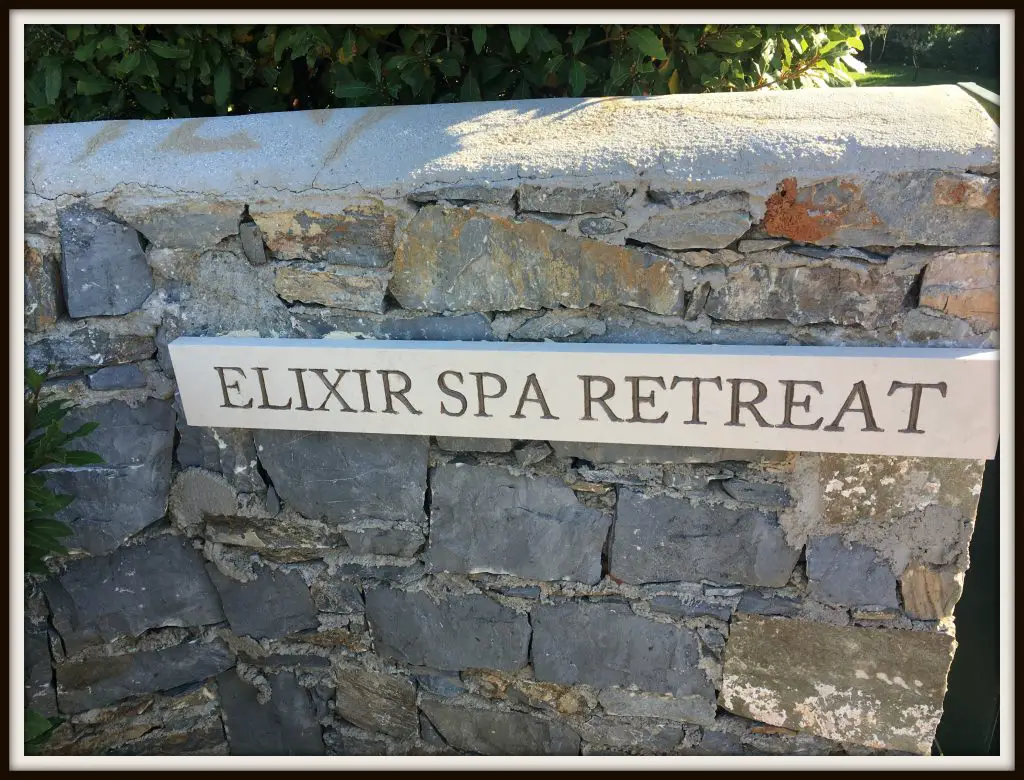 Despite the beach bar, gorgeous views and general overall feeling of complete contentment, if this wasn't enough, I was offered a complimentary 50 minute aromatherapy massage (usually priced at €90, but there are regular offers) at the spa in the resort.
This was the icing on the cake for me: this 350 sq meter spa tucked away in the forest offered several treatment rooms, three open air pools in terraced lawns, a gym, yoga and pilates platform with regular programmes and changing rooms (if you don't want to wander up in your dressing gown, unlike me!)
After my treatment I just sat in the gardens, soaking up the atmosphere and then returned to my own little bungalow to sit in my own garden, further soaking up the atmosphere.  Ahhh – decisions decisions.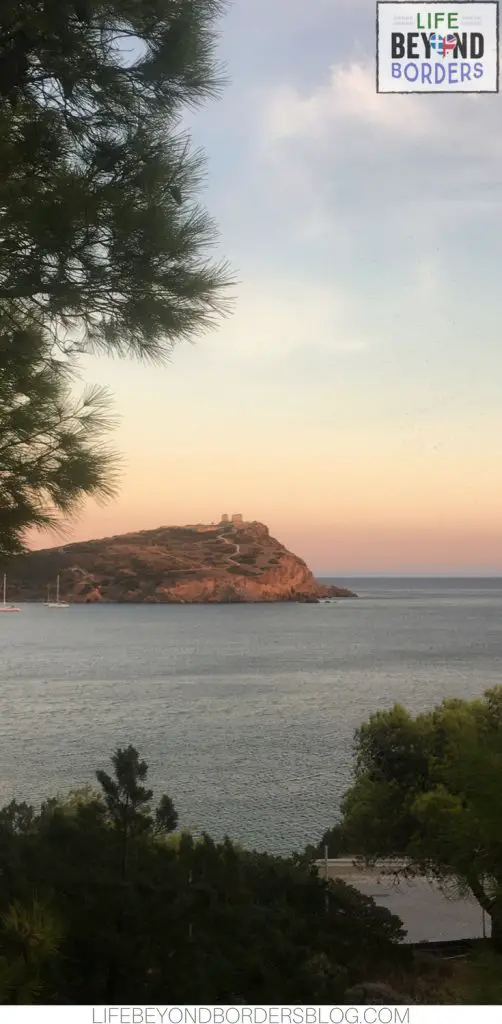 Things to note:
Grecotel Cape Sounio is really quite remote, so be prepared to understand it is a luxury resort holiday and not located really near anything (except the Temple of Poseidon).
If you're looking for lively nightlife, this is not the place for you.  Grecotel Cape Sounio is a place to relax, therefore after dinner drinks can be taken at the bar as you look out to sea. In the summer months, there is live music by the main outdoor pool every Friday and Saturday night, otherwise it's relaxed lounge music style.
I took the bus from the centre of Athens – stopping right outside the hotel (just tell the driver).  It cost €9.20 and the journey took just over an hour.  You can also take a bus from the airport.
A taxi will cost approx. €40 from the centre of Athens to the resort.
It's a perfect get away from it all.  A retreat, hideaway for people who really want to escape and get away from it all.  There are mainly adults here, but children are welcomed.
I can't recommend Grecotel Cape Sounio Exclusive Resort enough.  If you're interested to book, check the prices and see regular deals.
PIN for later