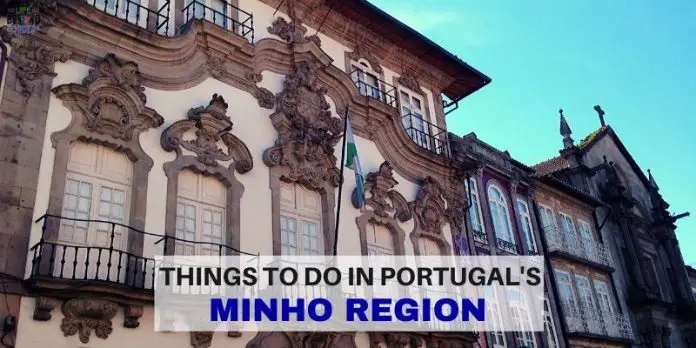 **Will contain affiliate links. This means anything you purchase through a link here will earn me a little commission at no cost to you, to help keep Life Beyond Borders running**
My trip to Portugal on behalf of Rough Guides allowed me to explore different regions such as the Douro Valley (famous for its wineries) and the amazing, almost pre-historic Geres National Park – Portugal's only national park.  Another area – also where Geres National Park is located  –  is known as the Minho region of Portugal.  About 100km (62 miles) from Porto (the nearest city), the area takes its name from the Rio (River) Minho and encompasses the entire northwestern province of the country, the river winding its way to the Spanish border in the northeast.
Picture postcard landscapes, mountains, vineyards and historic towns await
Let's take a look at some of the towns and places to visit and things to do in the Minho. Some of them are possible by day trip from Porto and this will be indicated, but why not book a stay in the Minho region?
Things to do in Minho Portugal: Guimaraes
Guimaraes is the place where Portugal's first monarch – Dom Afonso Henriques – was born in 1110. Its medieval monuments, cobbled streets and old-fashioned squares give the place a sense of grandeur and it's easy to see why Guimaraes in the Minho region has been awarded UNESCO World-Heritage status.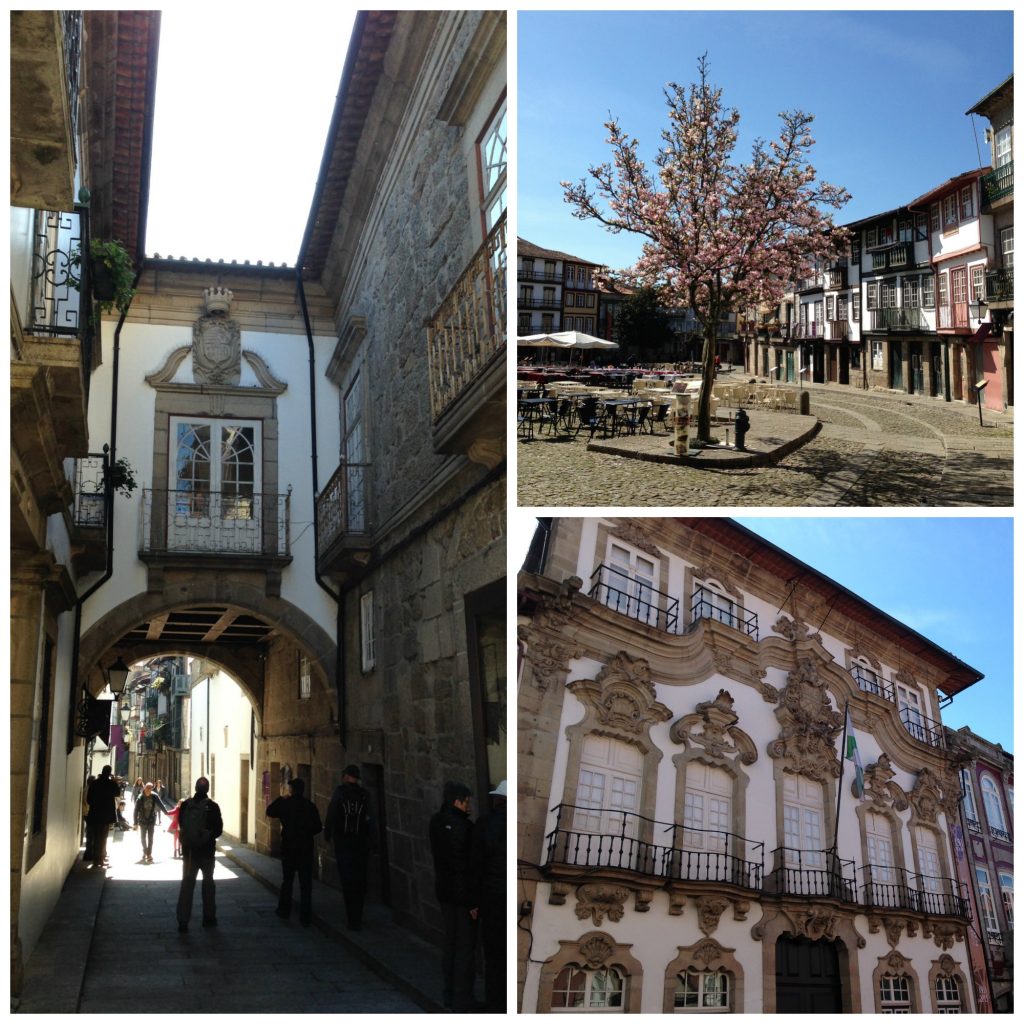 Guimaraes Castle
For me, the piece de resistance of Guimaraes is the castle; castelo in Portuguese.  It was built in the 10th century to protect the people from attack by the Moors and Normans. After a long period of being abandoned, in the 19th century it was used as a prison for debtors and was rebuilt in the 1940s.  It's interesting to ramble amongst the walls and ramparts and battlements.  Take a look: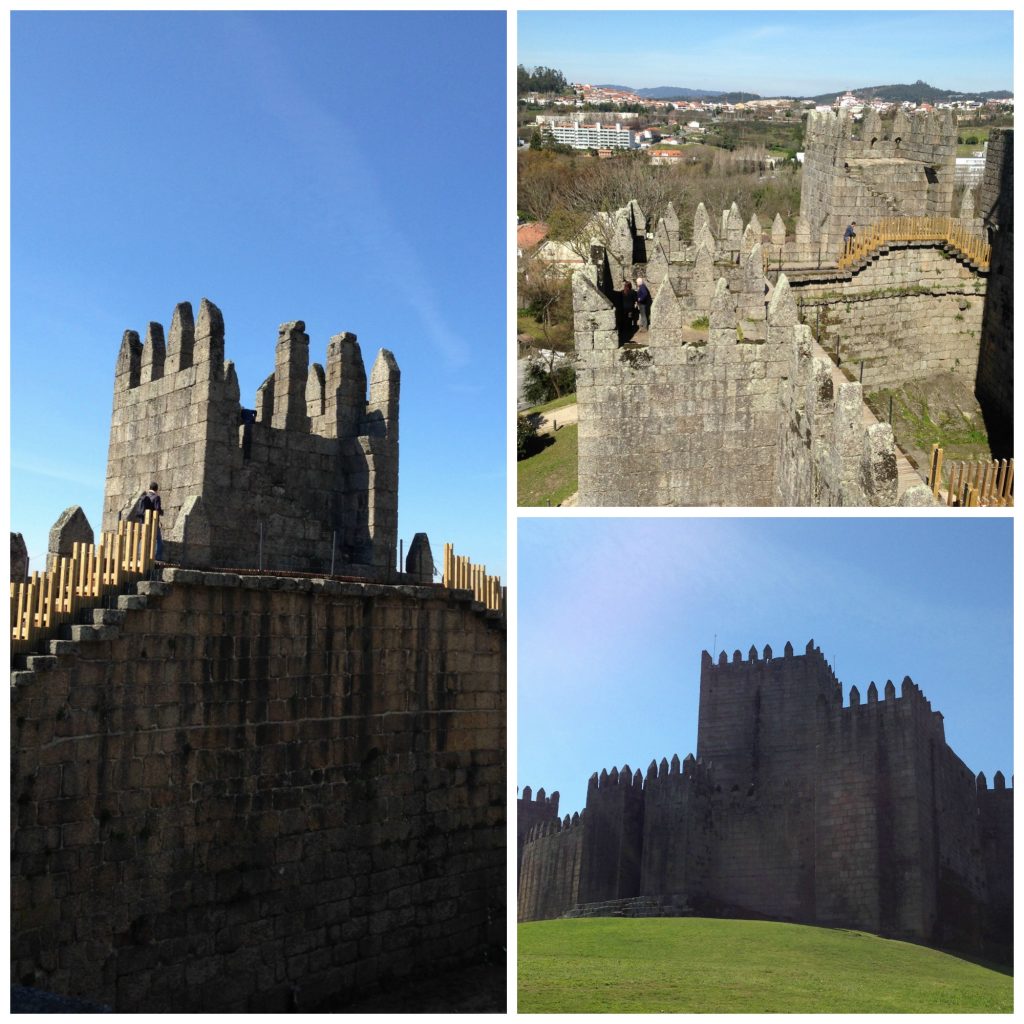 Guimaraes Cable car
Guimaraes also has a cable car that takes you to the peak of Penha hill, with magnificent views over Guimaraes and surrounding district.  The peak is surrounded by woodland and it's a favourite Sunday pastime for the locals to take a picnic up there to eat and enjoy the view. It's €5 return to take the cable car – a five minute walk from the edge of the old town.

Getting there: Guimaraes is approx. 50k northeast of Porto and can be reached easily by car (although park outside of town and walk in), by bus (1 hr from Porto; bus station 15 mins walk from the centre) or by train (1hr 10 min journey from Porto; ten minute walk to the centre).
Things to do in Minho Portugal: Braga
Braga is Portugal's most important religious centre and one of the country's oldest and most fought over towns.  It's thought its name came from the Iron Age Bracari people who are supposed to have founded the city, but then it fell into Roman hands.  It was recaptured (eventually) by the Portuguese in the 11th century
Now you can expect a beautiful traffic-free boulevard with numerous coffee shops, restaurants and a rather unfortunate 1970s office block, but ignore that one blight on the landscape and Braga will offer you numerous choices of places to stay, both in and out of the city – and amazing churches.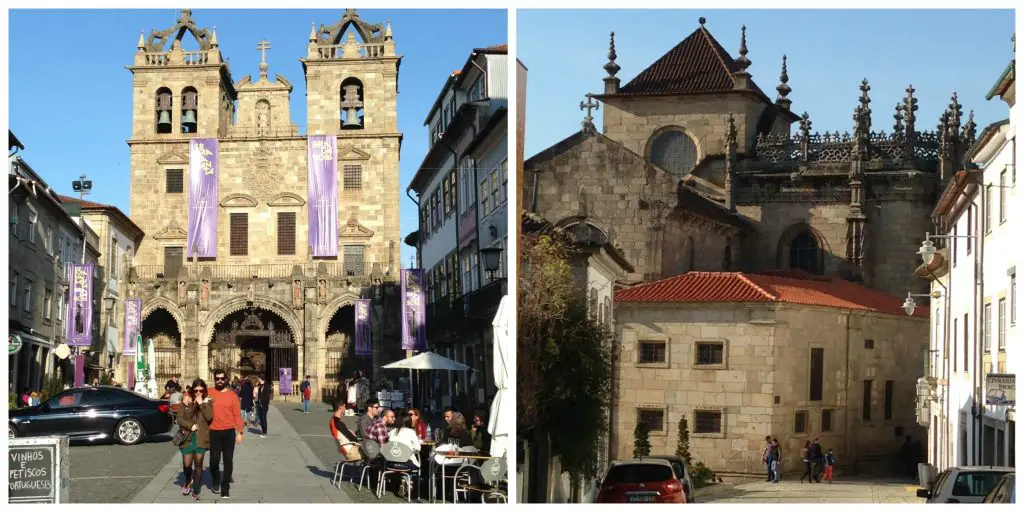 Getting there: Braga is approx. 60km northeast of Porto and about a 45 minute drive up the motorway. You can catch the bus (one every 30 mins from Porto – journey time approx, 1 hr) or by train (one every half an hour from the centre of Porto, journey time 55mins to 1hr 10 mins.  Train station is about a 20 min walk to the Old Town).
Things to do in Minho Portugal: Bom Jesus do Monte
Bom Jesus isn't a town in itself – it's a Baroque stairway and pilgrim church that lies in woodland 5km east of Braga.  There are plenty of activities do to around here if you choose to locate yourself in one of the many hotels; horse riding, hiking, formal gardens and hidden grottos to visit and boating lakes.  If you'd rather save your legs, a hydraulic funicular (€2 return) can take you from the bottom of the stairway to the church at the top.
Things to do in Minho Portugal: Barcelos
Barcelos isn't all that spectacular on first glance…but it has an enormous square which houses an open-air market every Thursday which rivals any big open market in Europe, let alone Portugal.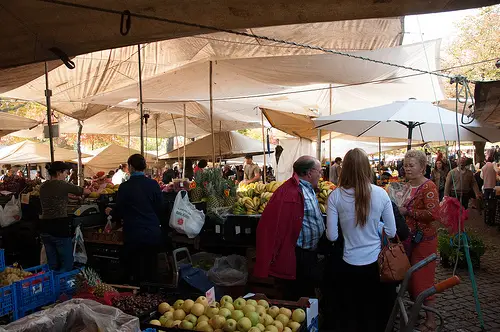 The Barcelos Cock – Minho region of Portugal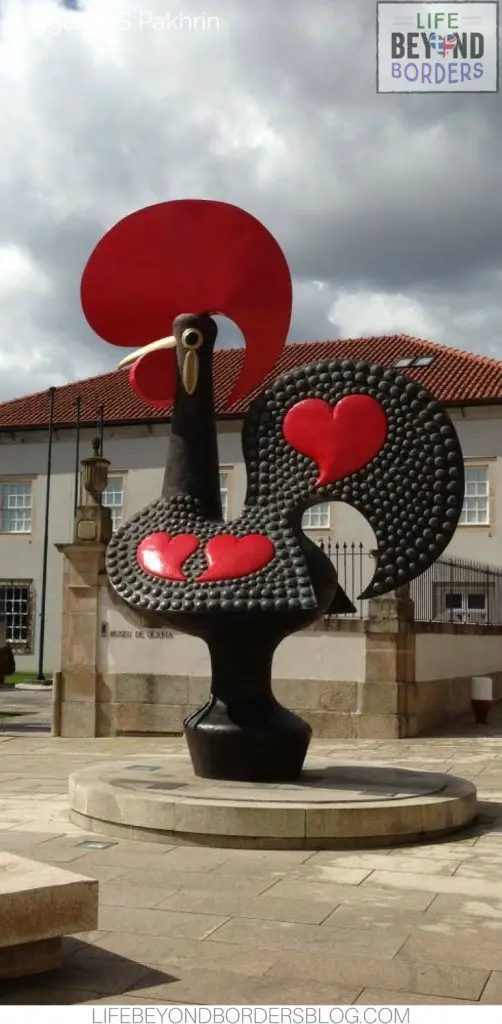 Not only does Barcelos sport a magnificent market, it also sports a magnificent cock, I kid you not. Now before you go thinking I am getting all phallic on you, it truly is a cock(erel). There's a history behind it…to do with pilgrims en route to Santiago de Compostela, wrongful arrests, last meals involving a cockerel and the bird flying away from the dinner table.  Any visitor will see the emblem of the cock throughout Portugal: statues, key rings, on dishtowels, rooster-shaped ceramic figures…just about anything!
Things to do in Minho region Portugal: Monte de Santa Luzia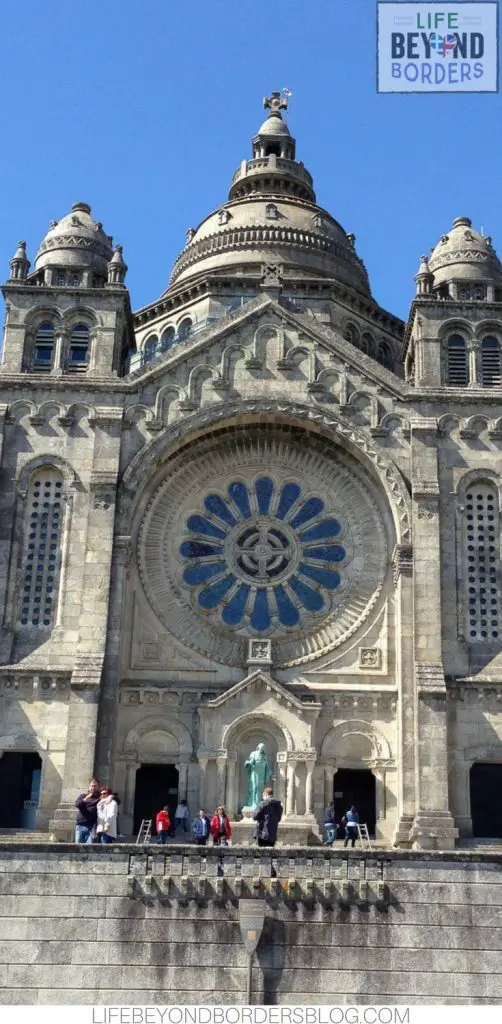 And my last recommendation for this region is the magnificent basilica of Monte de Santa Luzia, nestled above the Minho region town of Viana do Castelo.  This town is on the Minho river coast – where the river meets the Atlantic ocean.  The basilica can be reached by funicular railway from the town – just past the hospital (are you recognising a pattern here in Portugal, to reach landmarks?!) and saves you a good 30 minute walk uphill. €2 one way, €3 return.
It's worth it to see the views over the river valley below, and out to the Atlantic.
Getting there: From Porto by bus and train takes approx. 1hr 45 mins and there are 3-5 daily.  By car it's a one hour drive up the coast from Porto.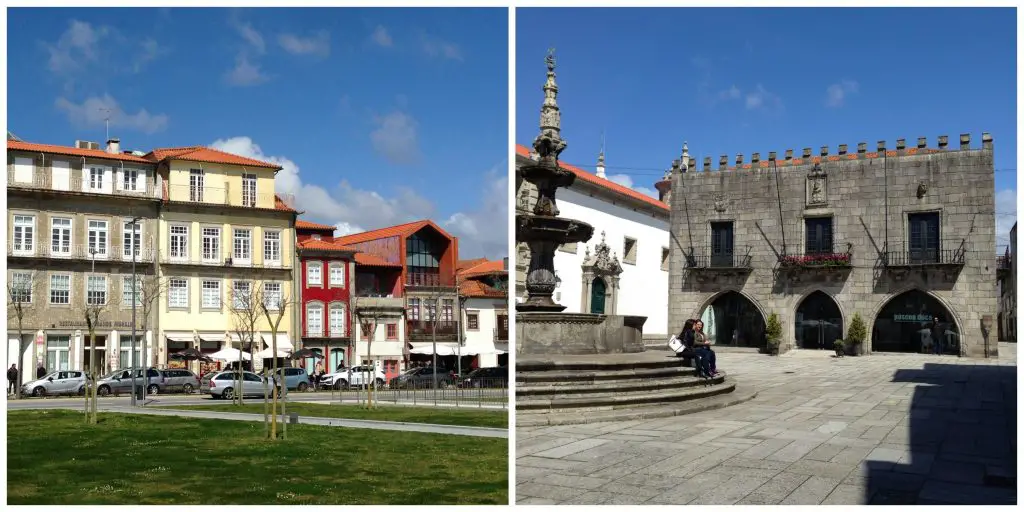 I hope this has given you a taster of what to expect if you come to the Minho region of Portugal. Make Porto your base and discover things to do in Porto as well, and come and explore the Minho region.  Discover where to stay in Porto and book hotels.
PIN for later