As most of my followers know, I am the author of Girl Gone Greek, my debut novel.  Also I am a guidebook author for Rough Guides. 
This means that I'm a bit of a bookworm, whether reading or writing.  So imagine my delight when I discovered there's a library along the English/North Wales border where you can actually go and stay.  And unlike the Book and Bed concept in Tokyo, Kyoto and Fukuoka in Japan; where guests stay in a hostel environment and sleep in cabin like beds behind the library of books, Gladstone's Library is soooo much more than just a library or hostel where you sleep.
For your weekend break, read my anti-theft travel items – not that you'll need it in Gladstone's Library.  It's good to have for any onward travel.
**Despite any complimentary services received, all thoughts and opinions remain my own**
Gladstone's Library: Location
Set in the cute north Wales border town of Hawarden in the Welsh county of Flintshire, Gladstone's Library can be reached by train to Chester (nearest big town on the UK border to it), then a bus service that takes about 40 minutes. It's literally about 40 minutes from the English border.
Hawarden village itself has a couple of pubs, the village school, church and Rectory (the place where the priest lives) and is a quintessential countryside village.  It even has a popular cafe that is run by a Greek (you can't go anywhere without meeting a Greek, even in a tiny village in North Wales, so it seems)!  One of the nicest places in the village for me was the walk around the Medieval Hawarden Castle estate.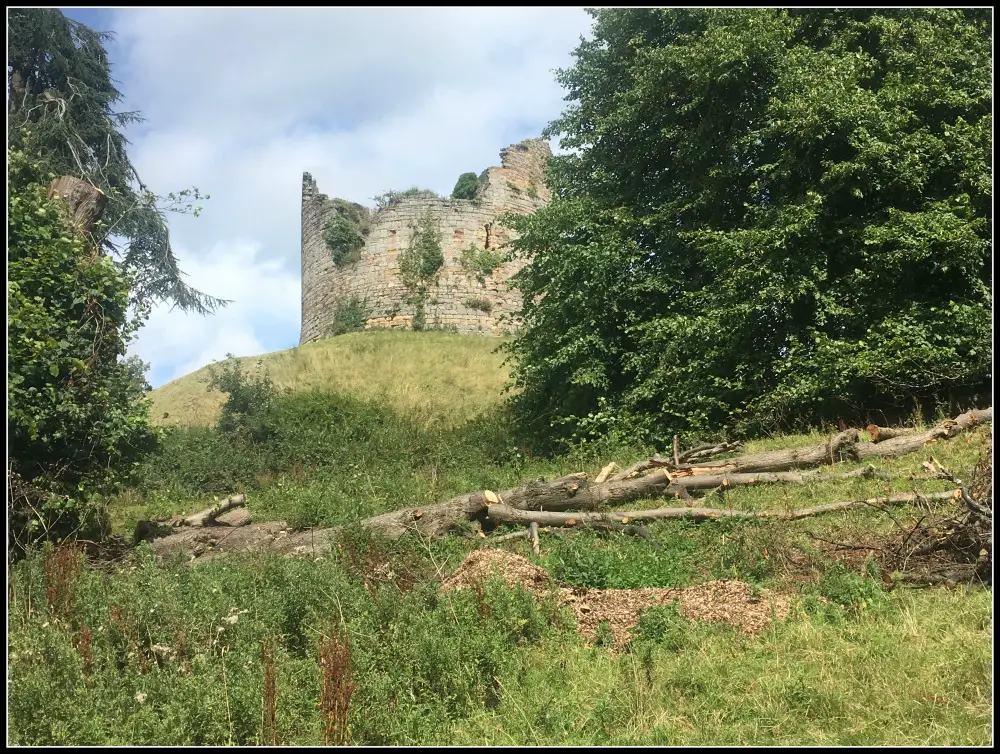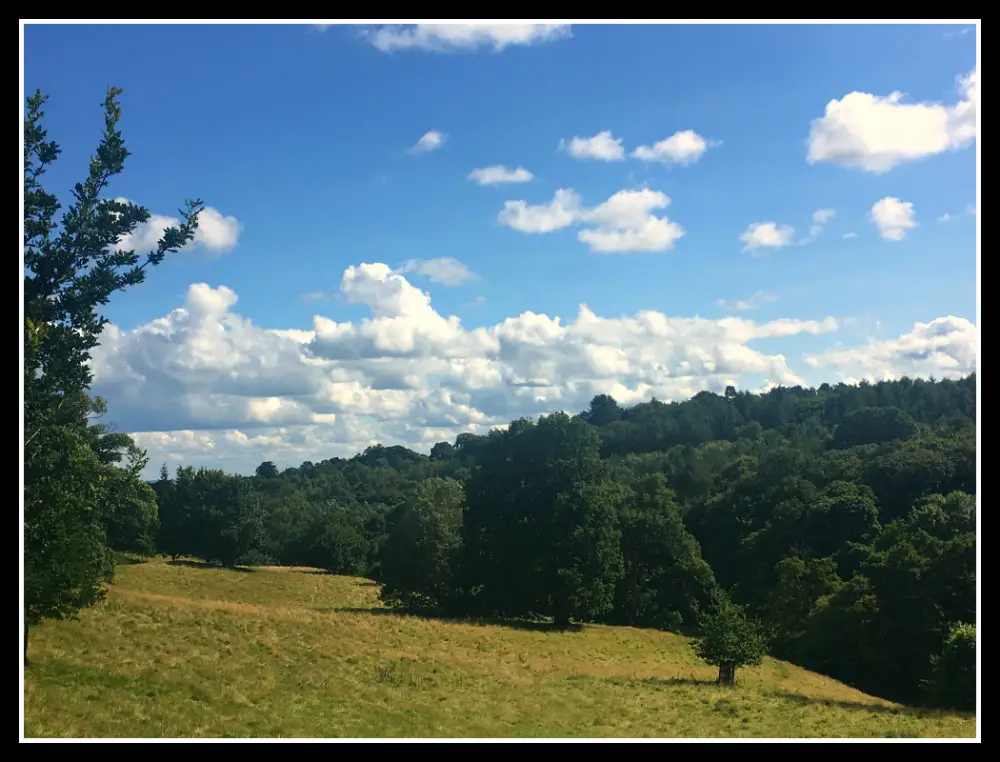 Gladstone's Library – what exactly is it?
So I've mentioned it's a library where you can stay.  It is actually Britain's only residential library: not where you literally sleep amongst the books, but where a small amount of residences/rooms have been made into a small boutique hotel.  But it's so much more than just a place to rest your head. In order to see why, let's look at who Gladstone was and some of its history.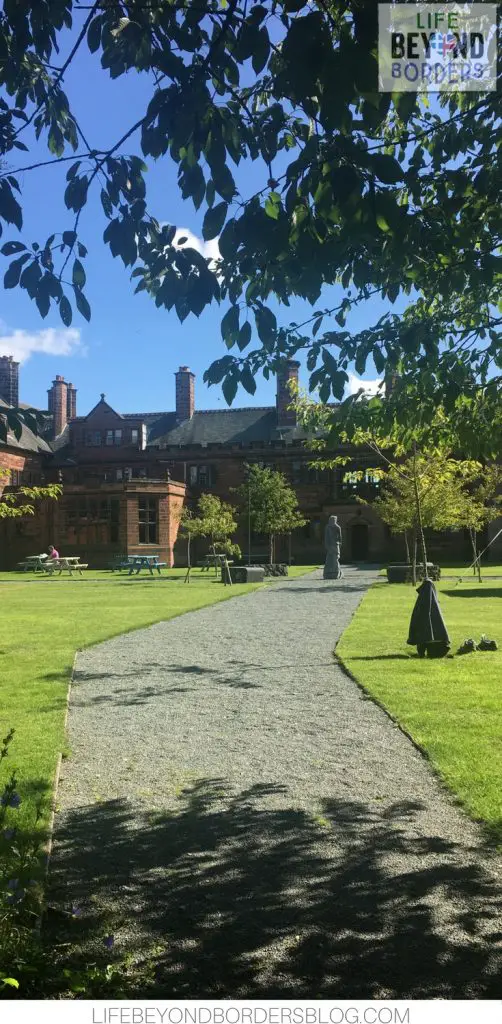 Who was Gladstone?
When we refer to Gladstone, we mean William Ewart Gladstone who was a Victorian statesman and four times British Prime Minister in the 1800's.  He truly was one of a kind – for example, he was very much into:
Worker's Rights
Progressive reform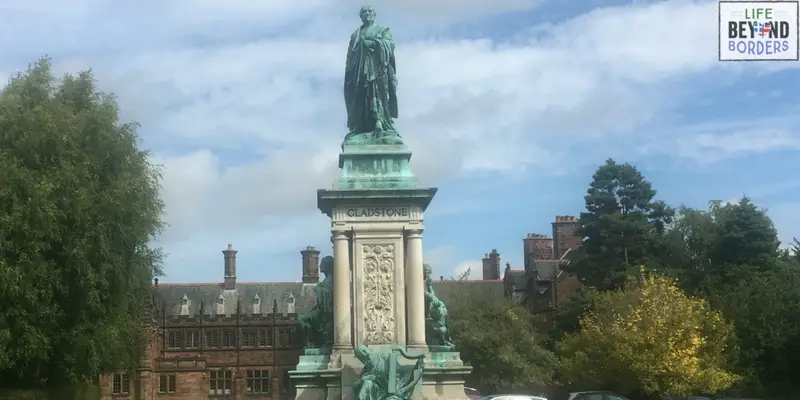 Due to his integrity and beliefs, he believed that the whole population should have access to free books, not just the wealthy (don't forget we're talking about Victorian Britain where the gap between rich and poor was exceedingly prevalent), so he therefore set about making his private collection of 32,000 books accessible to all.  A true man of integrity indeed – and a politician (the two don't usually go hand in hand).
Gladstone's Library – Some history
William Gladstone set about constructing a small corrugated iron structure 3/4 of a mile (1.2km) from his home at the (now) old Hawarden Castle Estate, and because he didn't trust just anybody with his book – his daughter, valet and himself (he was pPrime Minister at the time) wheelbarrowed all 32,000 of them the 3/4 mile (1.2km) distance to the tin library.  Using his own unique cataloguing system, he unpacked and shelved them himself, ready for the local population to use.
When Gladstone said he wanted to:
bring together books who had no readers with readers who had no books
he wasn't kidding.  This was definitely one PM who put his money where his mouth is, and didn't just pay lip service.  I wish we had someone around like him today.
After he died in 1898, a public appeal was started to try to raise funds for a more permanent home for Gladstone's collection, and £9,000 was raised (a huge amount of money in those days).  This allowed a really impressive library wing to be built, and was opened in 1902.
Furthermore, the Gladstone Family further funded the building of a Residential Wing of the Library which opened in 1906, thus fulfilling William Gladstone's wishes and to honour his extraordinary legacy.
Gladstone's Library today
It is, indeed, the only Prime Ministerial Residential Library in the UK and, as William Gladstone would have wanted, is open to all.  After the initial residential wing in 1906, it's gradually been added to over the years to now houses 26 boutique and quirky rooms, most of them en-suite.  There's a gorgeous cafe/light meal restaurant, reading room, chapel and let's not forget the original Theology Room.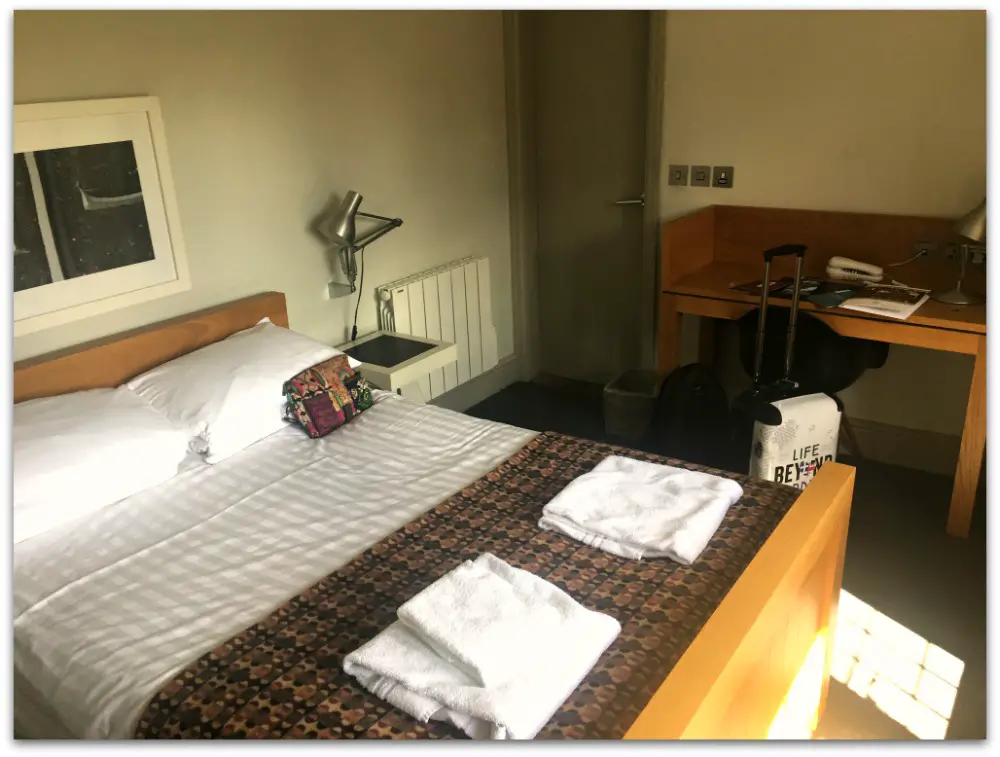 Gladstone's Library – The Theology Room
This houses Gladstone's personal collection  It is a complete quiet zone, no speaking beyond a whisper, and whilst stunning and beautiful aesthetically, it's modern in that it has wi-fi throughout, so the only sound you'll hear is the tap, tap, tapping of keys of other users hidden away, or someone stifling a cough!
Apart from the beautiful Grounds to wander around, the Theology Room was my favourite part of the whole Gladstone's Library experience.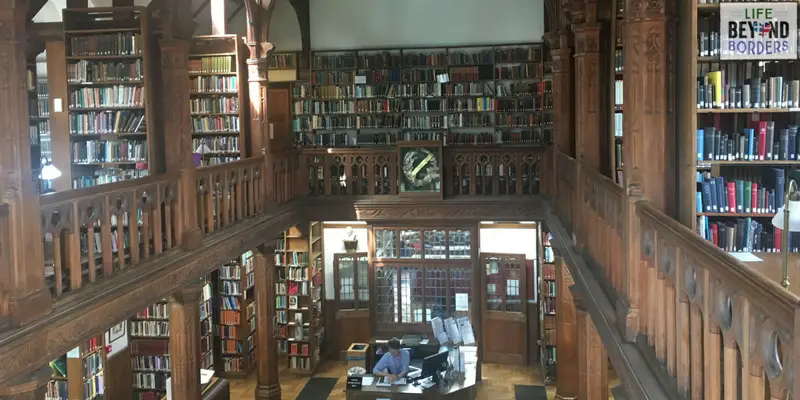 I  managed to get a lot of work done and felt very studious – almost as if history and education oozed out of every nook and cranny, spurring me on to work.
Today you'll find regular Events held such as Gladfest – Gladstone's Library's very own Literary Festival, held every September and a plethora of Talks and Courses on offer.
So come to Gladstone's Library to relax, read, think and be challenged.  Meet likeminded people, or enjoy your privacy to get started on or complete your next book.  I loved my time there and wish I lived nearer so I could visit on a regular basis, just to work in the Theology Room.
Gladstone's Library Facts
A single en-suite room costs from £75 a night
A double en-suite room costs from £98 a night
Rooms don't have a TV, but do have wi-fi and an old-fashioned looking (but new) AM/FM radio, lending to that relaxing atmosphere, scholarly feel
It's only 8 miles (13km) from the English city of Chester, and 18 miles (29km) to Liverpool, so you have a choice of unique cities to visit if basing yourself here.  To be honest, during my three night stay, I just wanted to explore Hawarden itself. It has a Farm Shop with lovely cafe and as I said, the walk around the Hawarden Estate and woods was very special.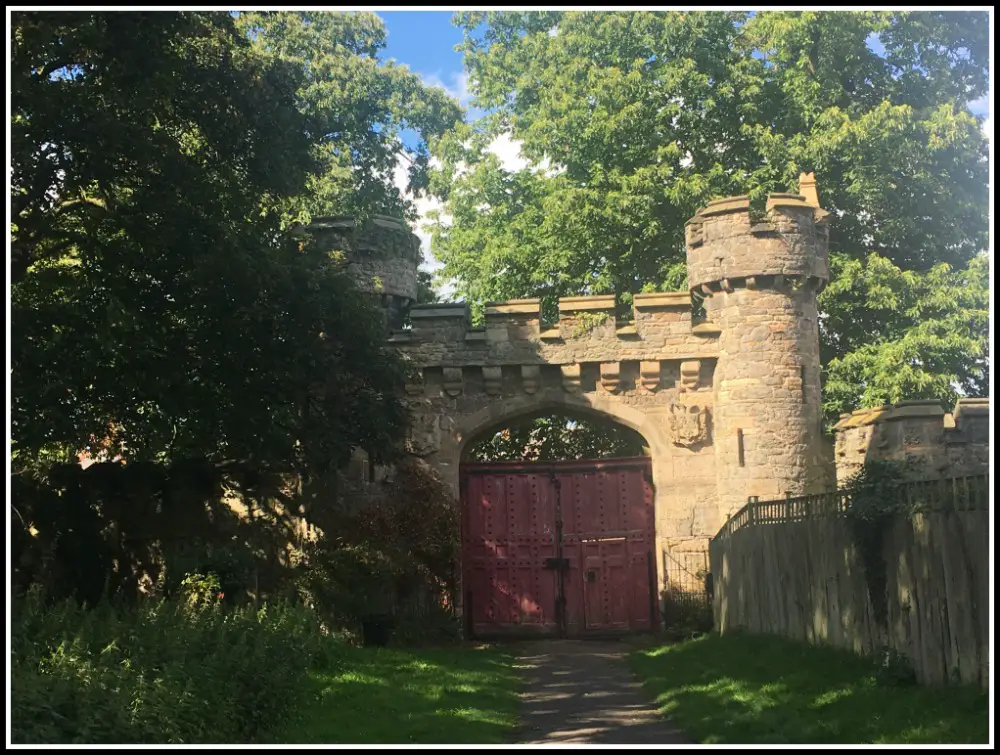 Hawarden does have a small train station. You can catch a train from London (or elsewhere in the country) but it does entail two changes, one of them in Chester anyway.  Therefore it's much better to take the train to Chester then the 40 minute bus ride, which stops right outside the Library anyway.
My stay at Gladstone's Library was truly unique in every sense of the word.  Relaxing yet energising, downtime yet also able to really focus and work.  If you prefer your own company when travelling, and even for couples who prefer an 'intelligent' place to stay, I would highly recommend booking a stay at Gladstone's Library and being amongst like-minded people.  Check their booking site here.
PIN for later