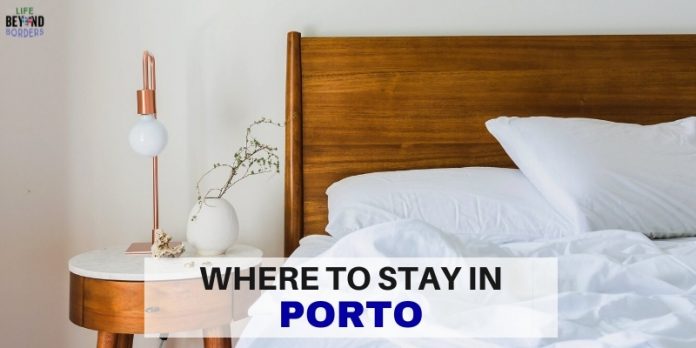 **Note: Despite any complimentary services received, all thoughts and opinions remain my own**
---
My experience of Porto researching for Rough Guides, apart from the March weather was a pleasant and enjoyable one and I was able to experience and recommend many different things to see and do in Porto.  Now let's have a look at where to stay in Porto.
Hostels – where to stay in Porto
The best one I had the experience of staying in was the Gallery Hostel in Bombarda Street – the Art District of Porto.  The area offers a lot of design boutiques and vintage shops, as well as being great for nightlife.  The hostel itself is a converted townhouse and is more luxury in style, offering en-suite Double, Twin and Triple (great for families) rooms – and four or six bed dorms. Towels and sheets are provided, as well as breakfast and the occasional dinner evening.
The hostel's perfect public area layout – including bar, conservatory garden and screening room – means it hosts regular art and photography exhibits and every Saturday the hostel opens these exhibits up to the public.
A dorm room averages at €20 a night, a double at €70 a night.  They also offer a 5 bedroomed Gallery Home down the road which offers 5 private double en-suite bedrooms, kitchen, living area and a private back patio. This can be rented as individual rooms, or the whole house.
When looking at where to stay in Porto – if hostels are your preference, I can highly recommend the Gallery Hostel and Home.

Boutique – Where to stay in Porto
I was honoured to be offered to be hosted for one night at the relatively new boutique establishment in the Ribeira district of Porto – 1872 Riverhouse.  Located right by the Muro dos Bacalhoeiros restaurant and right in front of the Douro river, this renovated house offers only 8 rooms, 4 with street view (€155) and 4 with river view (€195).  All rooms have beautiful individual features and the street view rooms look out onto the cobbled street below (very Charles Dickens), whilst obviously the river view rooms have views over the Douro.
There is no time limit for breakfast – so with a check out time at 12pm, you can leisurely get up in the morning, pack your bags and eat the fresh fruit, croissants, coffee, cheese and hams at 11am before you check out. And even after you've checked out, there's no rush to leave. Why not sip another coffee in the living area overlooking the river?
More 1872 Riverhouse deals can be found here.
The 1872 Riverhouse has a gorgeous stained glass galleried entranceway, and if you book direct with them on their site, offers a free airport pick up or drop off, plus a free welcome drink.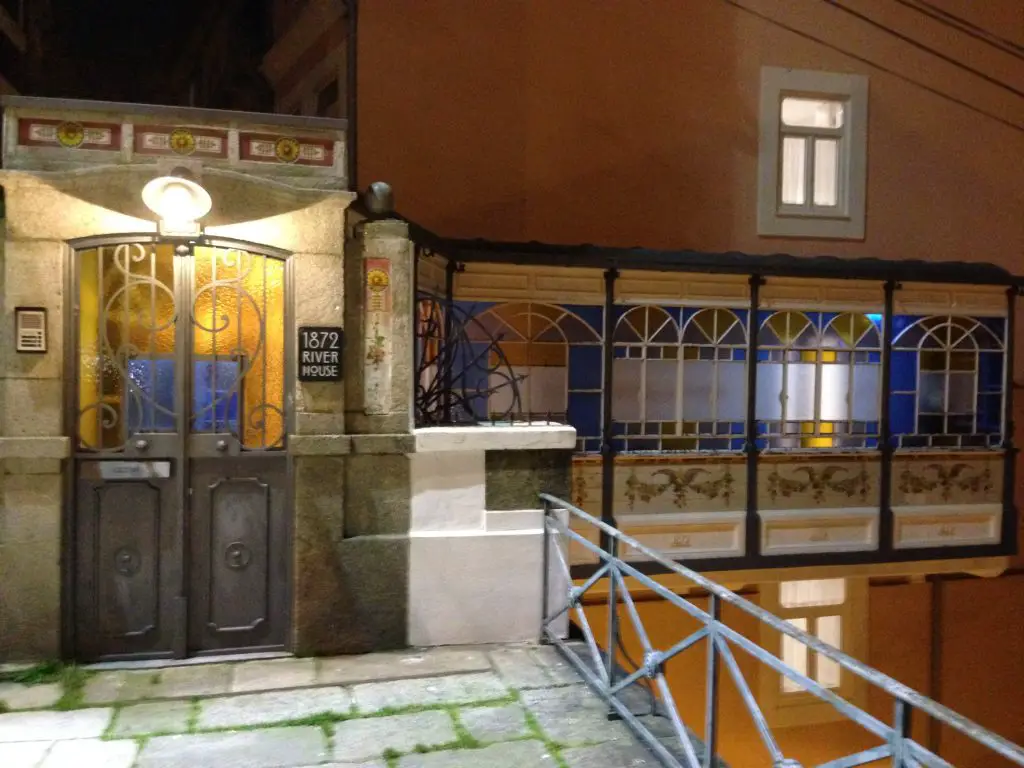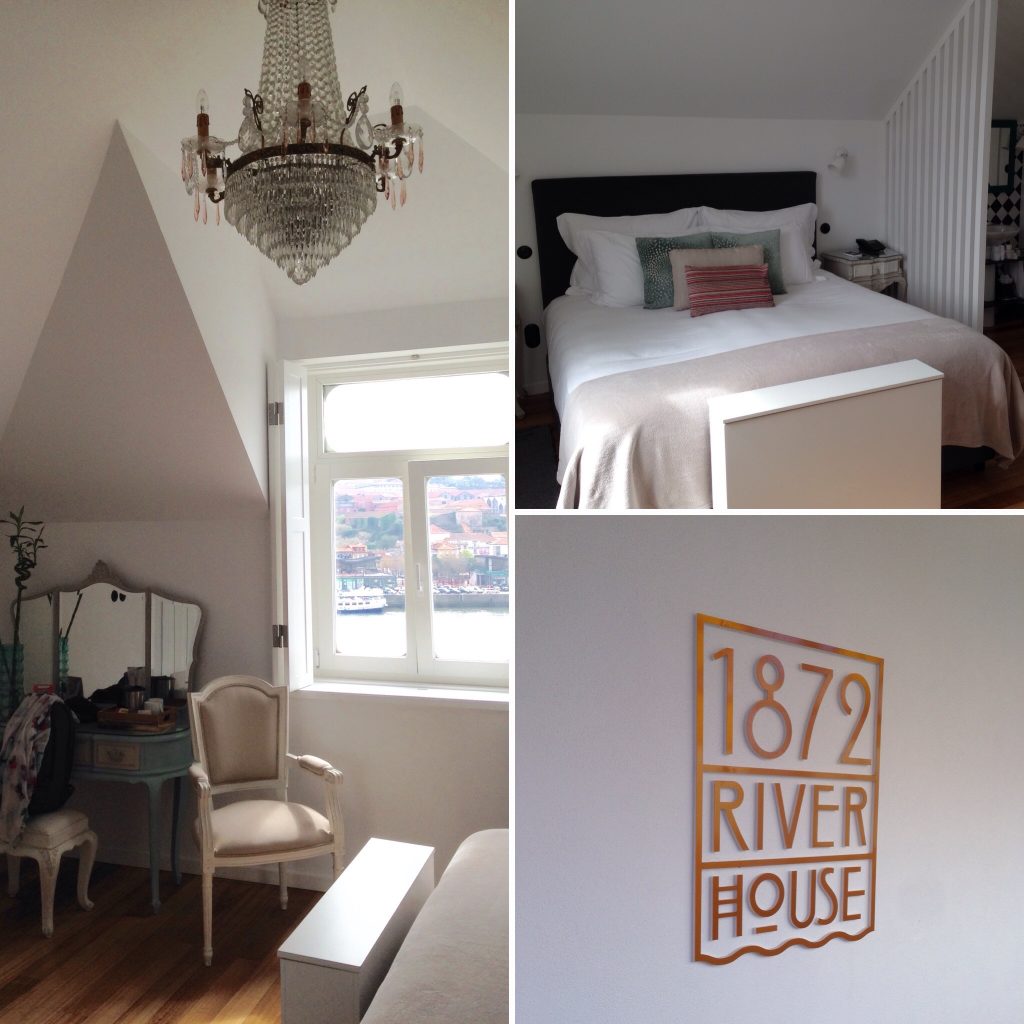 Grande Hotel do Porto – Where to stay in Porto
If you're looking for something more central (right on Rua de Santa Caterina) and for somewhere more 'bourgeoisie' – the Grande Hotel do Porto, built in 1880 is the place to come.  With 40 rooms, 5 suites and 1 royal suite, it adds a touch of historic class to Porto and the Victorian style facade tempts you to enter and experience the French mirrors, chandeliers and marble columns within its dining and drawing rooms.  Famous guests include the Emperor and Empress of Brazil in 1880 and the President of Portugal in 1934 (just a few of many).
Rooms start at €82.  Or see here for more deals.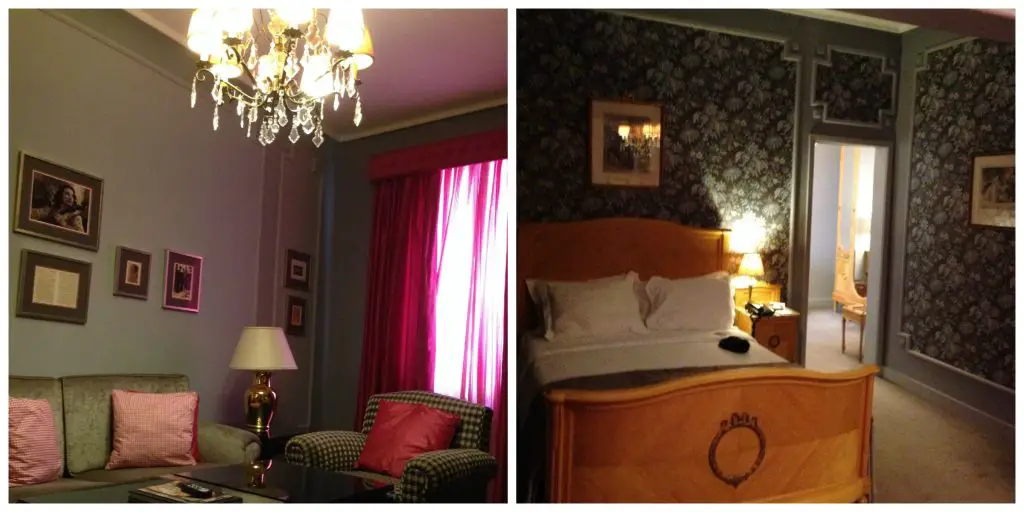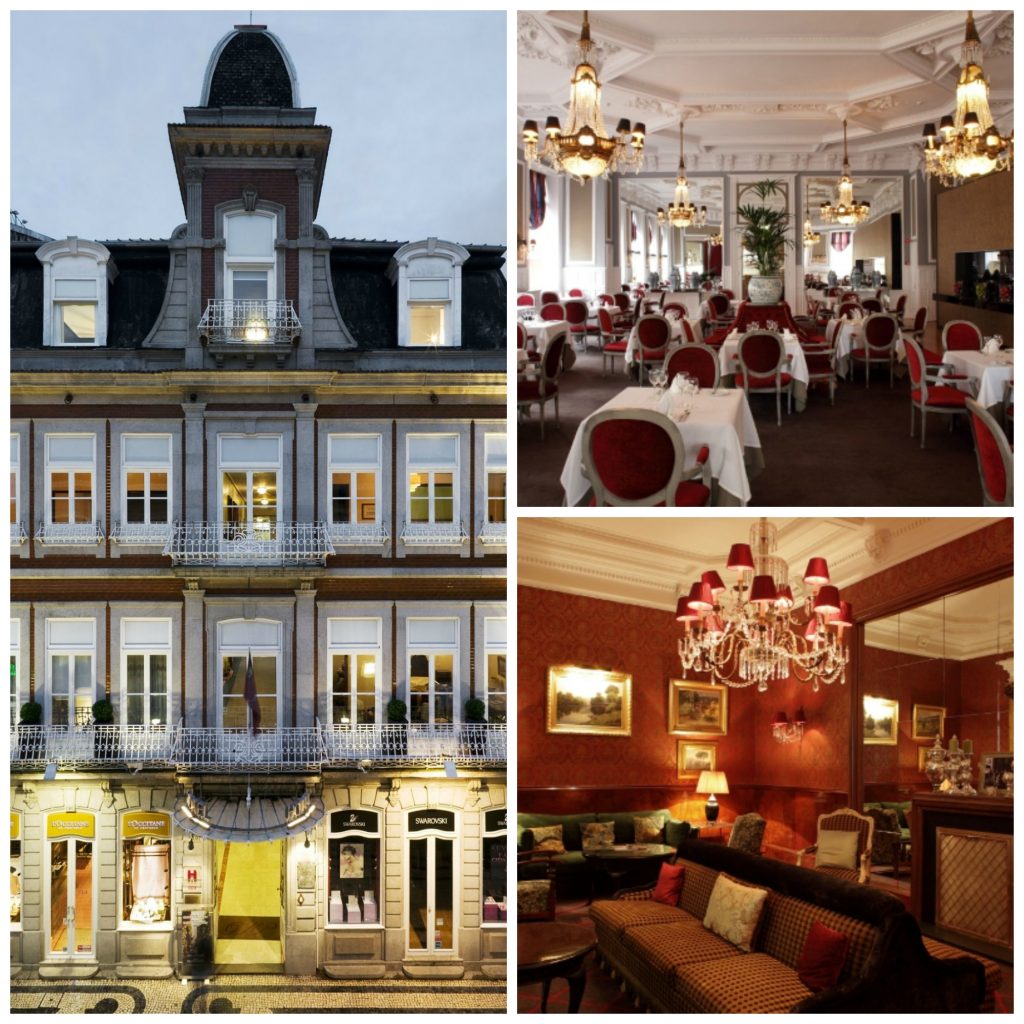 Of course, there are many places to stay in Porto – especially now as it is in the middle of a tourism boom. These are a selection of my favourites and I hope have whetted your appetite even more to visit this eclectic and beautiful city.
Check flights to Porto.
PIN for later