**My trip was arranged for me by Oporto Tours, specialists in this region, in order for me to research for Rough Guides.  Despite any complimentary services received, all thoughts and opinions remain my own**
---
When anyone asks me what springs to mind when they say "Portugal", I think of a country attached to Spain in Western Europe (that looks like a man with a beard) that's popular because of its beaches.  So imagine my joy when I was asked to go and research Northern Portugal on behalf of Rough Guides.  Part of my research entailed visiting Peneda Gerês National Park – and this proved to me that Portugal was more than just sun, sea and beaches.
Peneda Gerês National Park in Portugal
It's the only National Park in Portugal and offers 271 sq miles of nature, tiny traditional agricultural villages, slightly larger spa towns (the town of Geres itself) and nature that is out of this world: waterfalls, sweeping vistas and the most amazing views ever.  It's located in the northern Portugal and extends to the Spanish border of Galacia.  I honestly felt as if I was stepping back in time.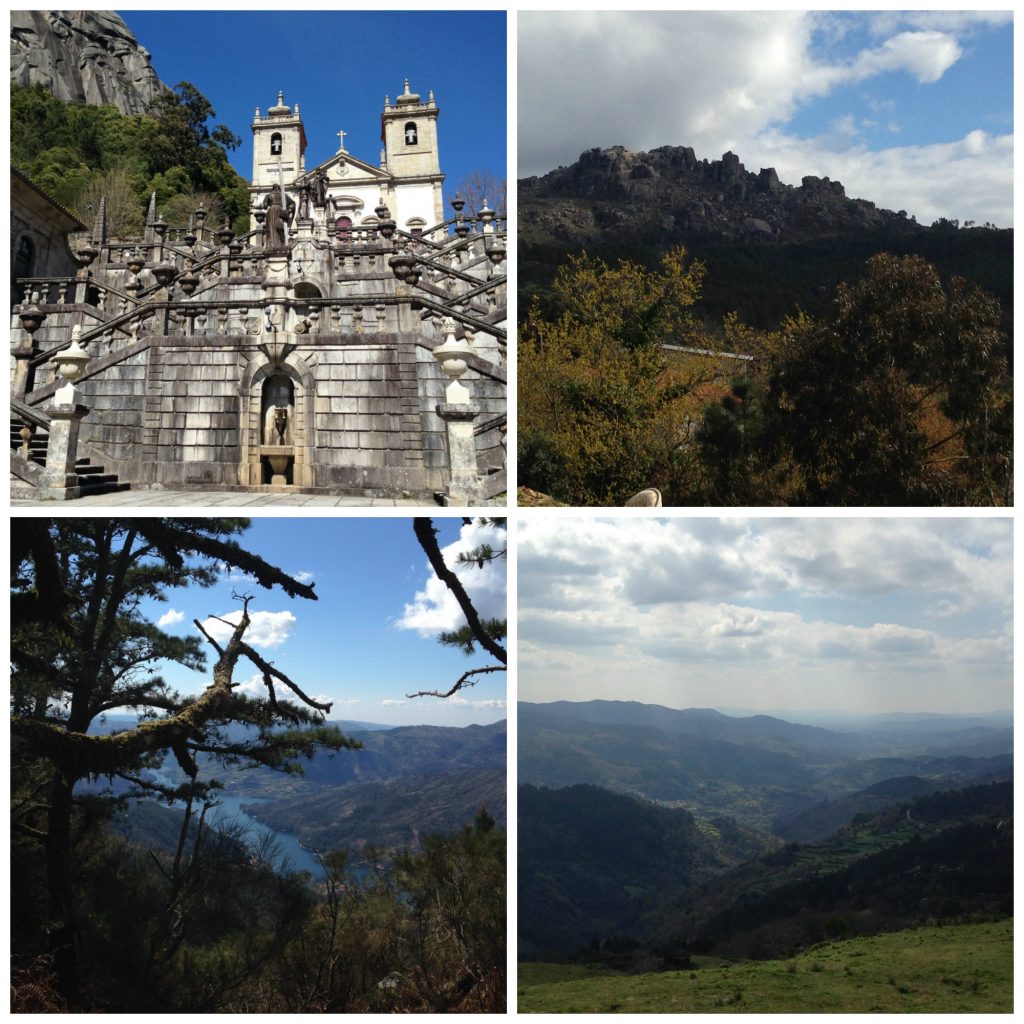 Getting to Peneda Gerês National Park
It's about a 1 hr 20 min drive from Porto, making Geres a perfect day trip – it is possible to get a bus from Porto to one of the main towns just outside the park (i.e.; Porto – Ponte de Barca or to Braga (all major towns in the Minho region), but from there, you then have to get a very infrequent bus to one of the villages in the park such as Soajo or Lindoso (these towns in the centre of the park) or to Geres in the south of the park.
How about hiring a car then?  Well, you could.  As I said, it's really not very far from Porto once you're on the efficient highway, but instead of relying on GPS and the suspension of your rental (I suggest you hire a four-wheeled drive), why not go on an organised tour?
Oporto Adventure Tours
I was lucky.  As I had a lot of research to do, I was appointed a private tour guide for three days with Oporto Adventure Tours.  They are a local company based in Porto and have knowledgable guides and can offer group tours (starting from €85 – one day tour including pick up and drop off from your accommodation in Porto, lunch and only a minimum of two people) or private and tailor made tours for longer. I was very glad I did.  I would have had no idea the significance of what I was seeing and not paid attention to half the things I saw had I not had the very amiable Rui – a rather Che Guevara look alike (in the nicest possible way) whose knowledge of the area was phenomenal.  We drove for hours, seeing this and that and he knew every point about the park, as if it was where he lived year round.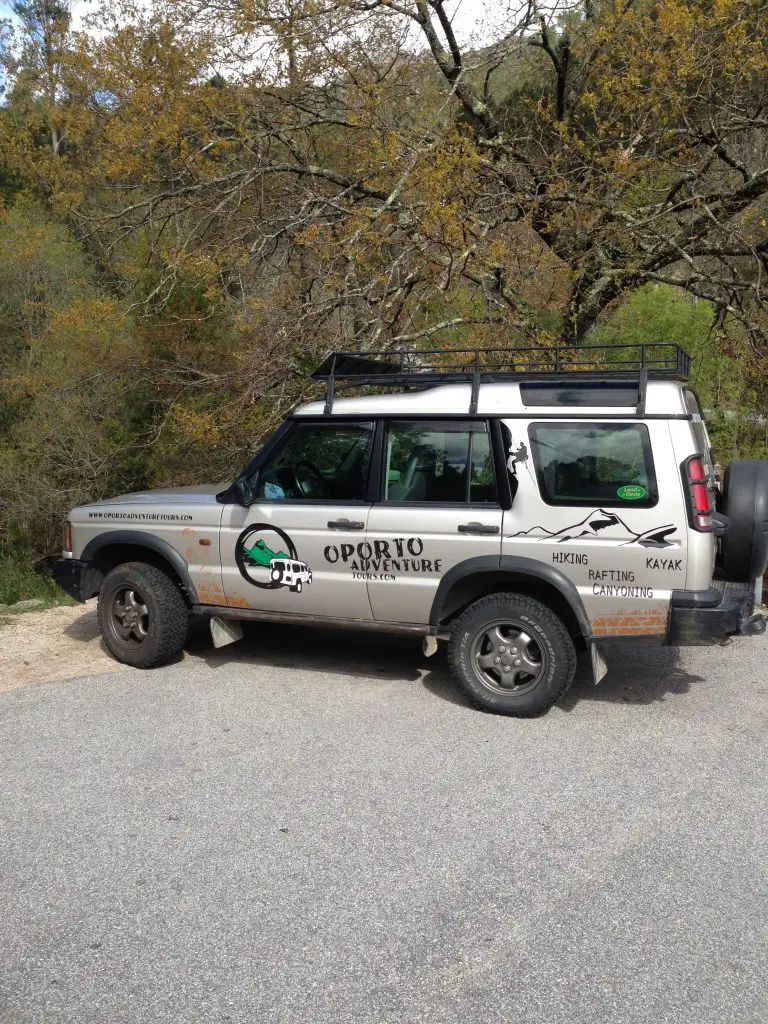 Waterfalls, Cows and Espigueiros in Peneda Gerês National Park Portugal
The park has a phenomenal amount of dams and natural springs, so waterfalls crop up here and there along the roads.  My favourite was known locally as 'Tahiti Waterfalls' by the locals.  It's easy to see why it reminds them of what Tahiti must look like.   In the summer, it gets crowded with locals and people from Porto coming to swim and relax for the day.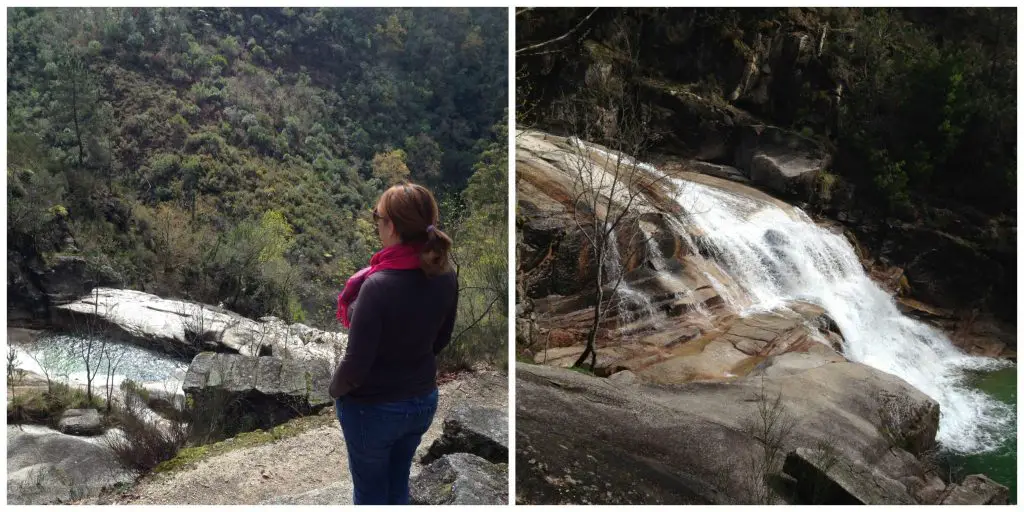 The cows are endemic to this region and can be found ambling along the side of the road, or indeed in the road, quite content not to move until you have to nudge them very gently with your 4×4. Or in the small paddocks belonging to the farmers.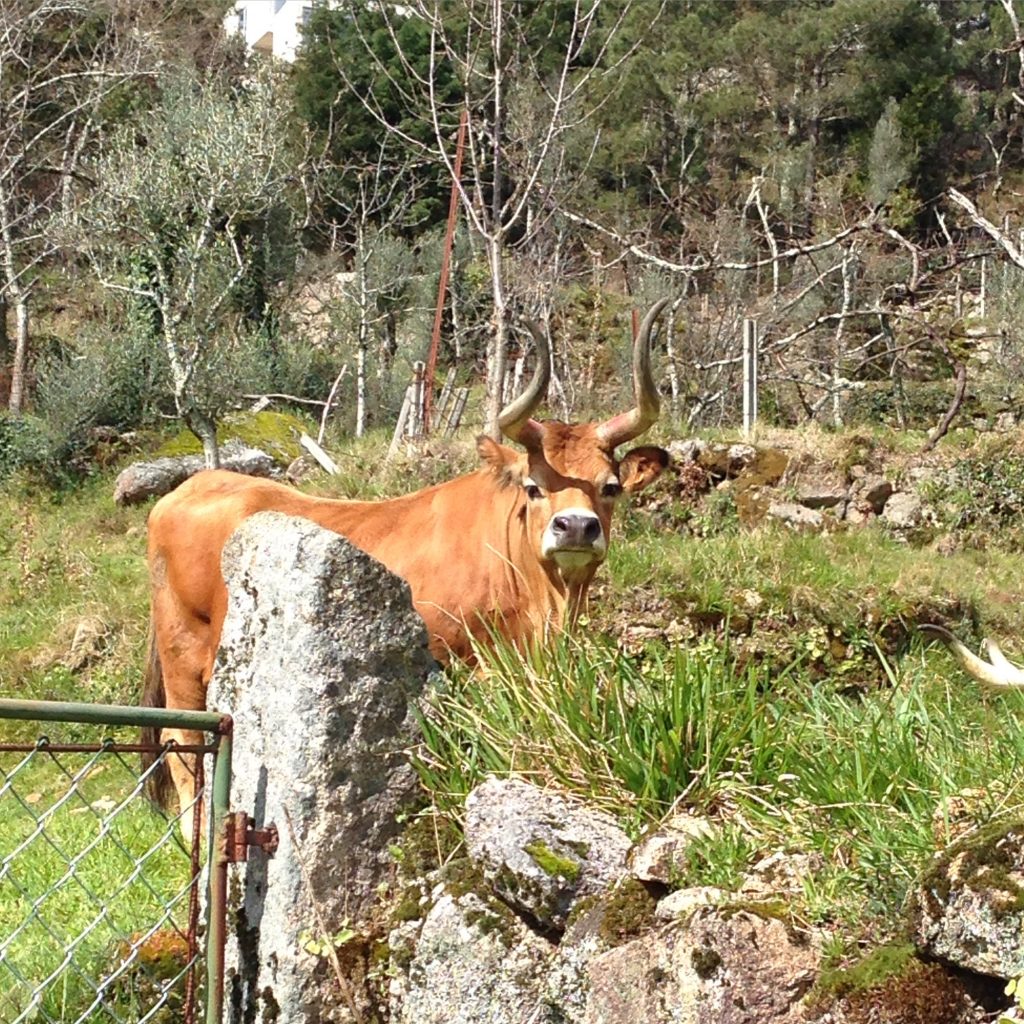 Now the espigueiros are another thing endemic to Portugal: big granite medieval stone grain dryers that are risen off the ground to keep vermin away from the grains, with crosses on top to protect the harvest from bad omens.  To me, with my overactive imagination, they look a little like tombs – what do you think?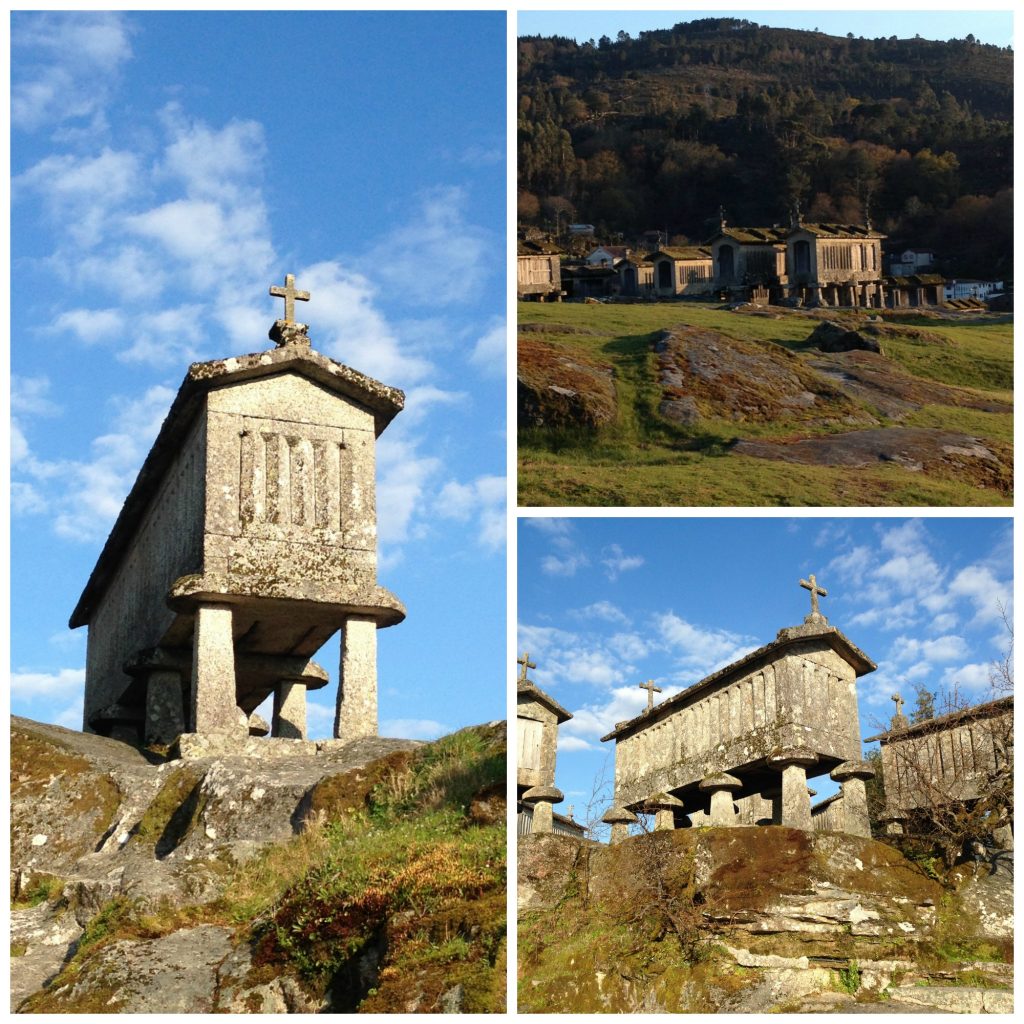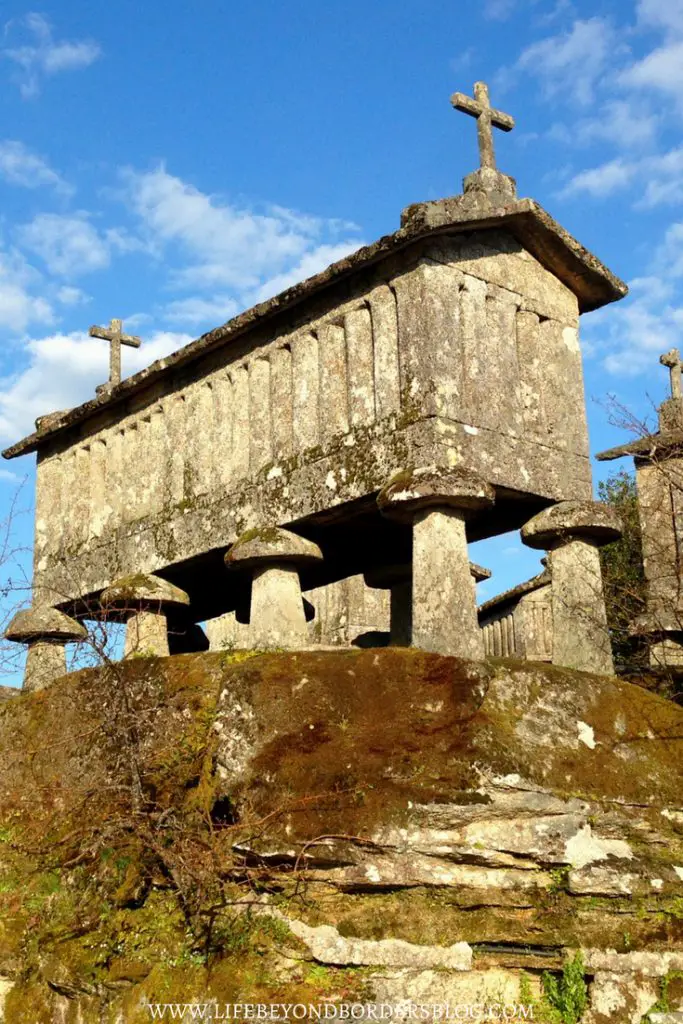 Accommodation in Peneda Gerês National Park Portugal
From converted monasteries (now a luxury boutique accommodation) to simple B&B's to small ecological cabins in the woods (with all modern comforts), there is such a wide choice that can be found out here to suite everybody's budget.  My favourite was Sobrenatura – three converted storehouses of various kinds, back when the place was run as a farm, in the tiny, tiny village of Gração. It has solar energy but also wi-fi – and look at my breakfast view.

So if you're spending any time at all in Northern Portugal, or plan a trip to Porto, I really suggest taking some extra time to spend three or four days exploring the region of Geres National Park (longer if you can). It's like stepping back in time and, at the time of writing, is as yet undiscovered to mass tourism…making it a perfect escape.
PIN for later