We've seen that there are things to do in The Hague, Netherlands beyond politics and we've also seen what it's like visiting the Peace Palace in The Hague.  I decided to compile a post about some of the places I visited to sample the local gastronomy, even some of the coffee shops (no, not THOSE kind of coffee shops) as living in Greece, I love frequenting such places when in another European city.  So let's look at some of best places to eat in the Hague, where and what to eat.
Places to eat in The Hague – Coffee Shops
The Bookstore
I love the website of Wanderlusting K.  She's a U.S. native but expat in The Hague and is therefore an expert, knowing especially what it is a visitor would want to know as she can empathise and see it from a visitor's viewpoint, pick up on the nuances.
This post of hers goes into a little detail about the history of coffee and the Netherlands – about how, actually, the West owes its coffee addiction to the Dutch because in the 1600's, a Dutch trader stole some coffee seedlings and brought them back to Amsterdam, hence introducing the 'western world' to coffee.  She also lists some excellent cafes to frequent when you visit this part of the Netherlands.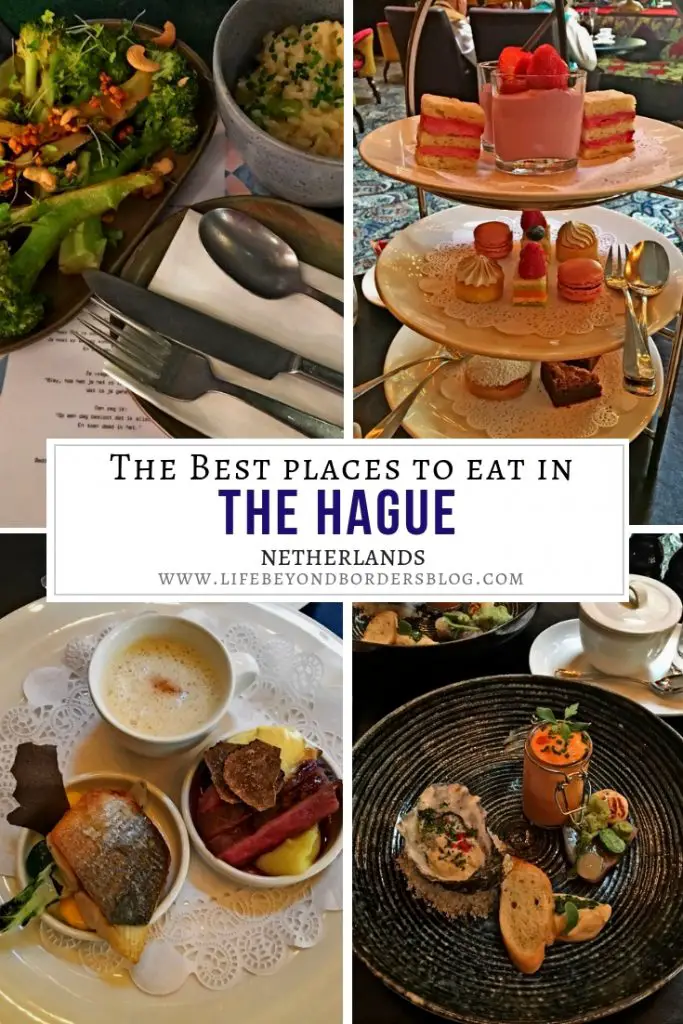 One of my favourites was The Bookstore Cafe. An historic building in an historic neighbourhood surrounded by embassies and near the Government building, it is, as you've probably guessed, a cafe and bookshop in one.  I ordered a lovely smashed avocado on white bread (which seems to be a staple diet in The Netherlands) and took a seat out back as the day was sunny and warm.  Vintage furnishings await you, large leather couches and scatter cushions and take as much time to browse the books (it does have an English section too).  Bonus: the wi-fi is excellent, so if you want to work, you can.
Cafe Blossom
I loved this place not least because it was handily around the corner from the Peace Palace.  I spent a good hour relaxing here before my tour of the Palace – and it's also handily located for the Museum Mesdag.
More smashed avocado toast awaits, along with Afternoon Tea if you like.  And there's great meeting room space.
 

View this post on Instagram

 
Scallywags
I admit, I didn't get to actually eat in here because unfortunately they were closing by the time I got there.  I feel it's worth mentioning though, if not for its decor.  You see,  being an international destination, The Hague has many different restaurants and cafes, catering to many tastes.  Scallywags offers good old British fry ups, cream teas and the like.  Plus its decor, as I say, is out of this world!  Hand painted pictures of the Royal Family adorn the walls – even if you're not necessarily a fan, you can't help but marvel at the drawings.
Best Places to eat in The Hague – Afternoon Tea
Hotel Des Indes
If it's luxury you're after, then head to Hotel Des Indes.  Now part of the Starwood group, it has a long and luxurious history.  It's tucked away in the 'posh' district, where a lot of the embassies have their residencies.  It was built in 1881 to host aristocrats and Heads of States, so as a result, you can imagine the opulence.
It has 92 rooms and decor includes intricately designed plasterwork in the ceilings, long drapes, rich carpets – but be prepared for a 'traditional' experience ie: it's quite sombre in colour, in fitting with the seriousness of the clientele.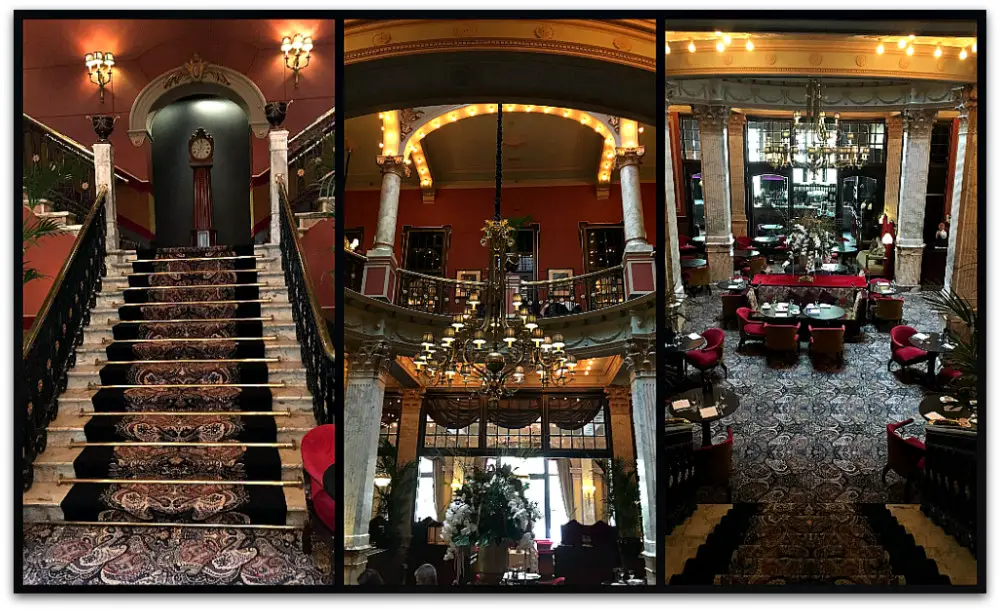 I was fortunate enough to be treated to an Afternoon Tea experience with The Hague's Convention Bureau's City Host – an affable and informative young man with a wealth of experience and knowledge about The Hague and the hotel itself.
We sat and I enjoyed a wonderful 4 course experience: three savoury and one cake tier at the end with desserts.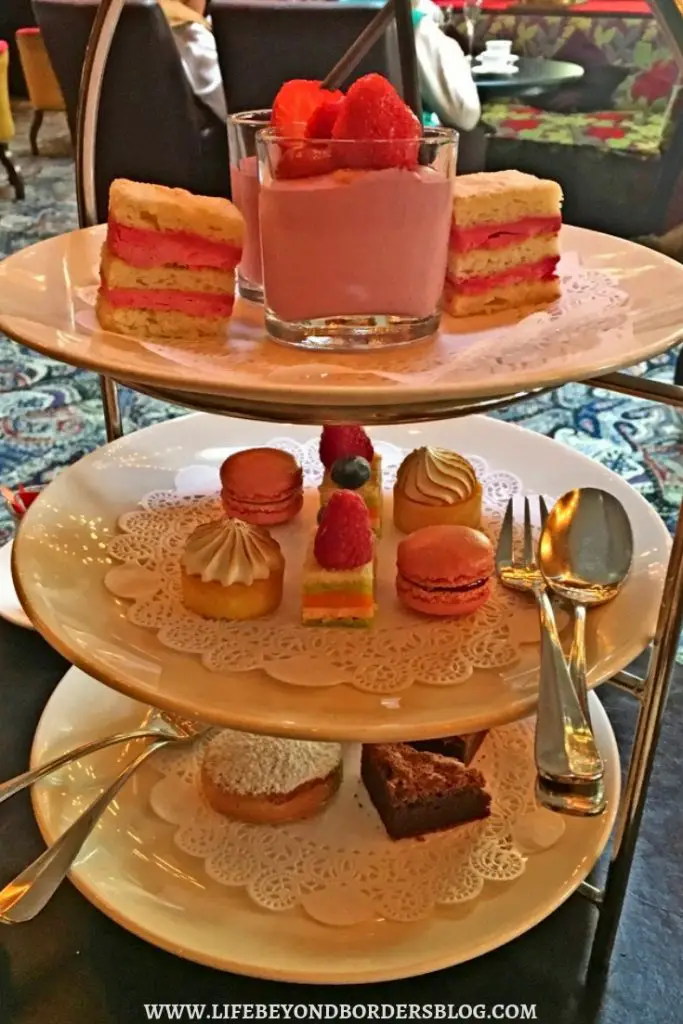 Expect different types of tea, shellfish, a variety of luxurious sandwiches – all served in small, manageable portions – so don't worry if you feel you can't eat everything.
Pictures speak a 1000 words, so see the images above and below of a High Tea experience at Hotel Des Indes, in its opulent surroundings.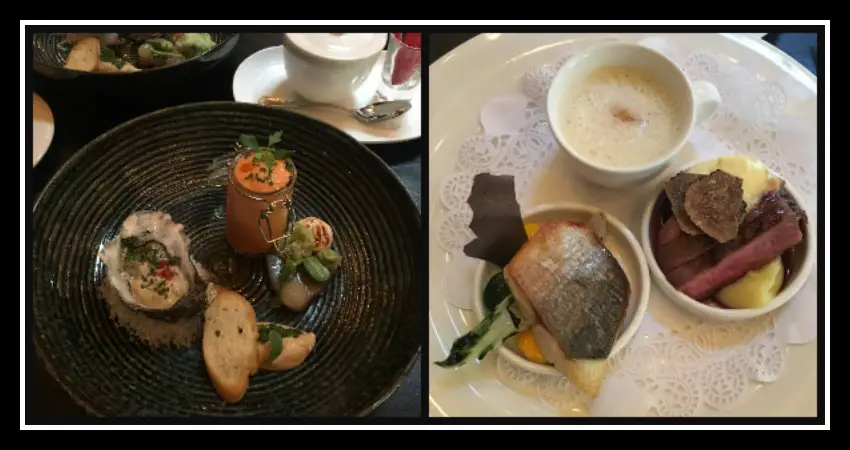 Best Places to eat in The Hague – Restaurants
Bleyenberg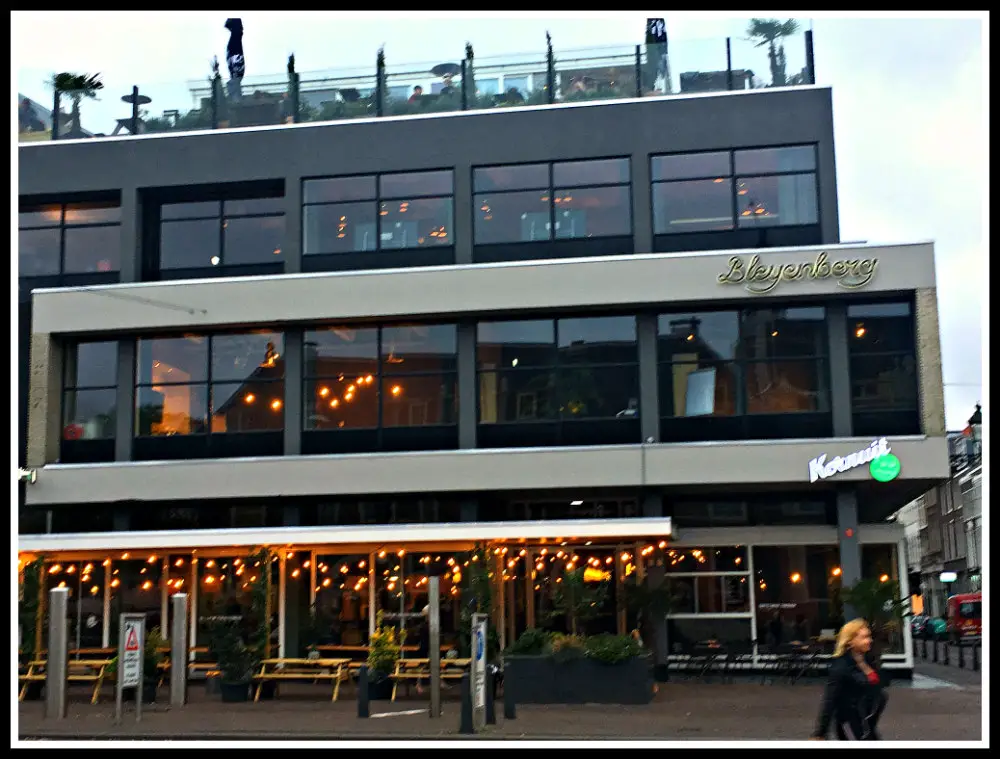 Located very centrally, right by the Grote Markt in town (literally translating to Main Market square) and opposite the Metro stop, sits Bleyenberg.  It's a restaurant with roof terrace – the first in The Hague, coffee and cocktail bar, nightclub and meeting spaces.  I had the opportunity to sample their cuisine and chose two appetisers of risotto with asparagus and grilled broccoli with cashew nuts, garlic and lemon.  I topped it off with a dark chocolate pie with passion fruit foam and mango (my mouth's watering at the memory).
You can see, therefore, the menu's quite contemporary.
I'll be honest: whilst the food's excellent, I found the layout a bit too open plan for me.  When I'm dining, I like to have privacy and not be exposed in the middle of the room – even if people are more than likely buried in their mobile phones.  The bar's a square in the centre of the room, then the open plan kitchen can be viewed along the back wall.
As I say: great food, maybe lacking a little in privacy.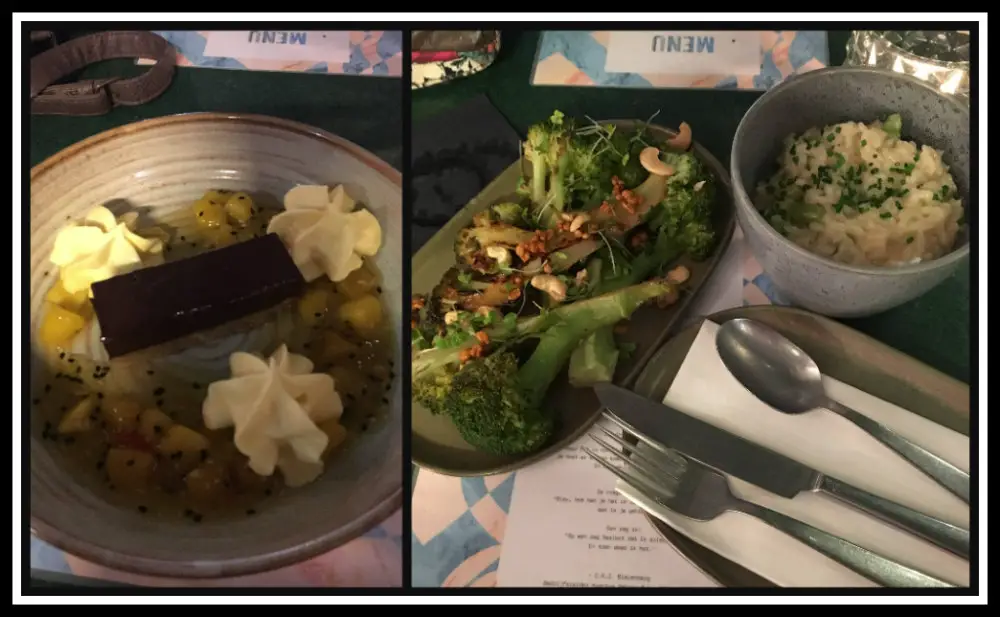 Best Places to eat in The Hague – fries!
Now we come to one of my random favourites:
I'd heard from somewhere that a favourite in the Netherlands is chips (fries) and mayonnaise.  I love eating that anyway, so what better place than to eat them in their country of origin? (The Belgians might disagree with me, but never mind).
Friet District
It's pretty centrally located and also near the Peace Palace, making this take out/sleek cafe place a great place for office workers and tourists alike to come. There's more than chips on their menu – hot dogs, hamburgers, chicken burgers, cheese croquettes, for example. But I was there for the chips.  And I chose three different mayonnaises to trial out: truffle (my favourite), citroen (with a hint of lemon) and just straight mayonnaise, but somehow this was creamier than the ones I've had in the past.
It was opened by Michelin star chef Niven Kunz.
Sitting on the pavement chairs, I loved knowing that I was effectively eating Michelin star chips and mayonnaise!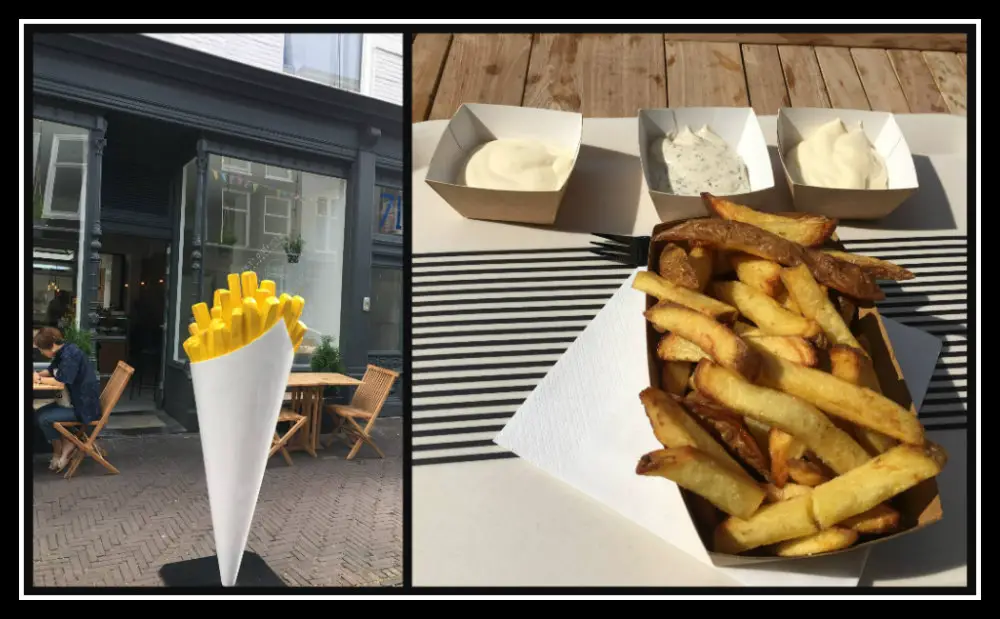 What's your favourite Dutch dish – and where did you eat it?
PIN for later