Back in 2008, on a whim I decided to hop on a plane and go to Winnipeg.  Yes—you did read that …on a whim I went to Winnipeg, Manitoba, Canada.
 "Why? What's in Manitoba?
Winnipeg isn't really the sort of place you go on a whim. New York, Las Vegas – yes.  My friend lives there and as well as being home to the original Winnie-the-Pooh, I knew it was also the base for the VIA rail journey to visit Churchill and dapple in my other passion: Polar Bear spotting.
You see, Churchill is on the edge of the Hudson Bay and is the Polar Bear Capital of the World, so Churchill polar bear spotting is word renowned.
---
We hopped onto VIA rail and wended our way up to Churchill – 4 days three nights in total and approx 1697km.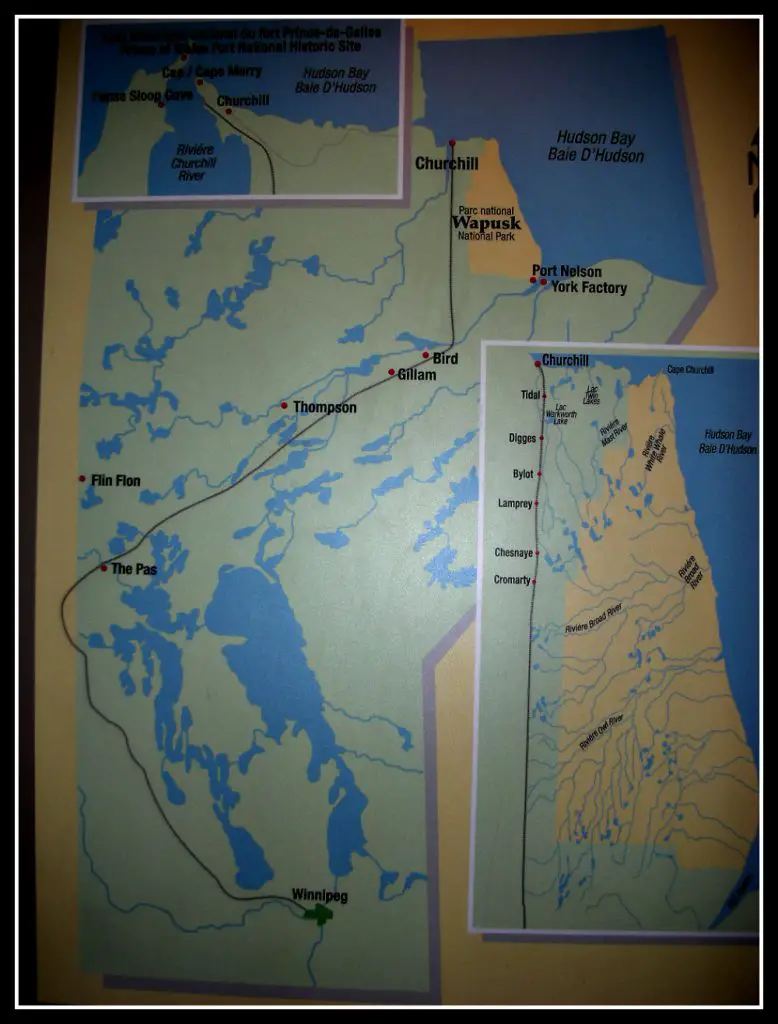 I have to be honest, prairie land isn't the most spectacular of scenery and the endless landscape of flat, flat, flat became somewhat repetitive after a while, but I was excited about my final destination.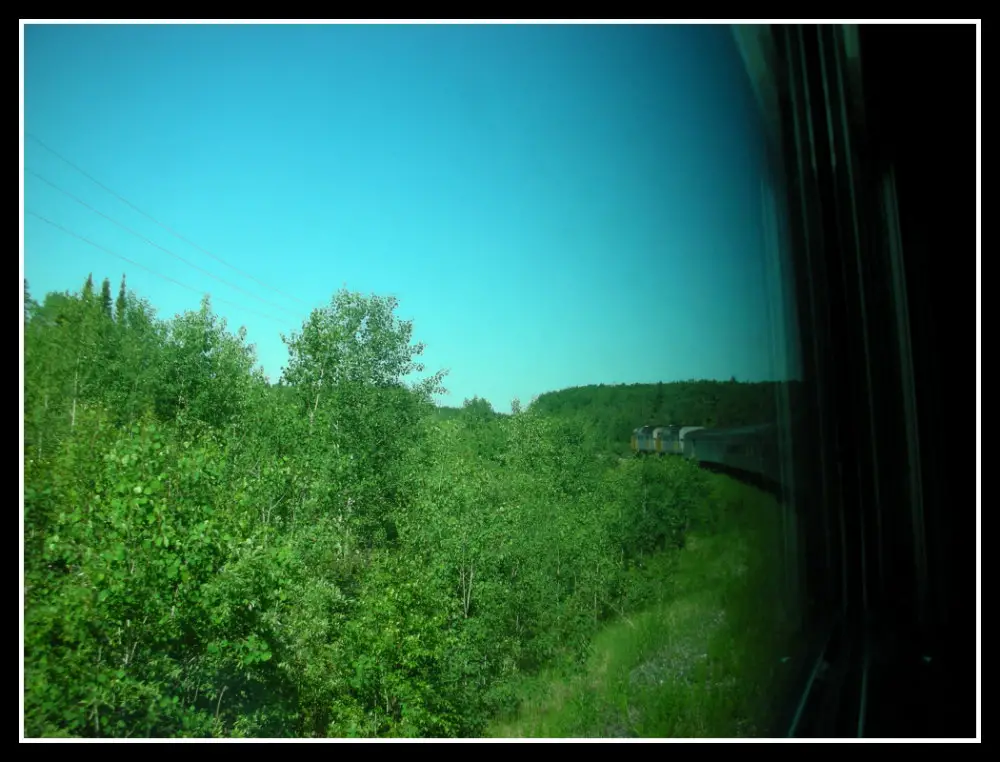 Churchill polar bears – arrival in Churchill
I didn't know what to expect really.  It looked like a quaint old 'Wild West' town, but much farther north, not as hot and in the wrong country.  We'd travelled in June and being that far north, it didn't get dark until about 11pm.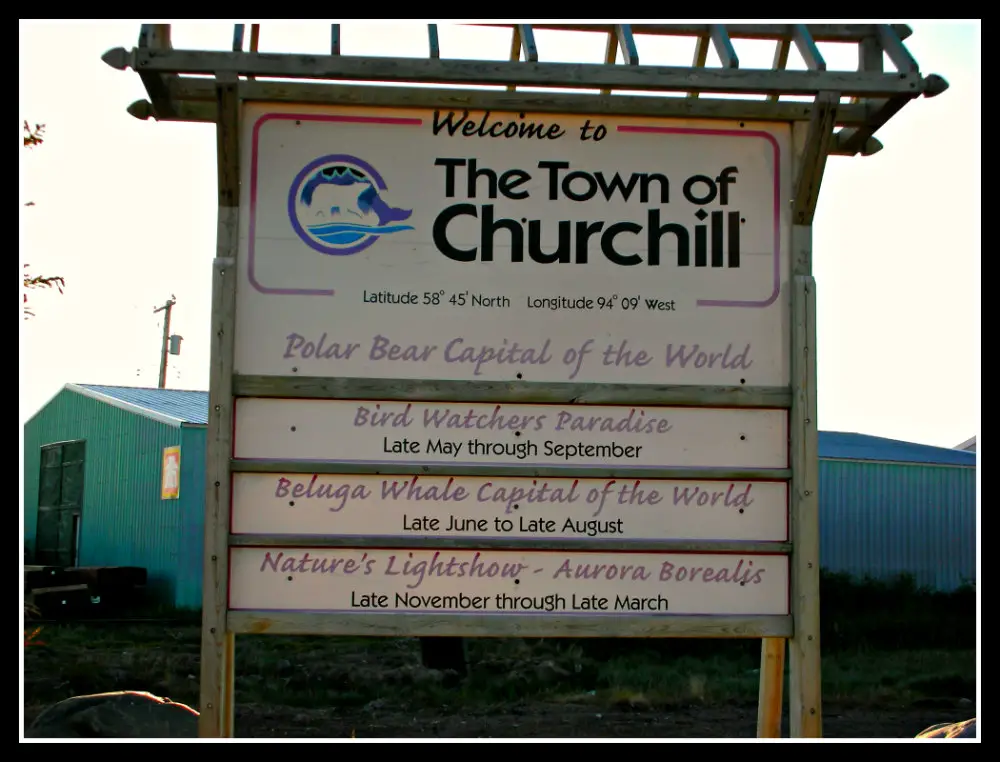 We took a slow walk through the town, ohhhhhing and ahhhhing at the shops—did I say 'shops' plural?  I mean 'shop.'  Then we found Gypsy's Bakery, "THE place to be in Churchill."  Kicking back in the warm June sunlight (we'd left Winnipeg in temperatures of approx 35 degrees C.  Winnipeg is exceedingly hot in the summer, and bloody cold in the winter), we debated whether the rough, ready and rugged looking man who sold us the muffin was attractive in his apron.  We concluded that this was why Gypsy's Bakery is THE place to be.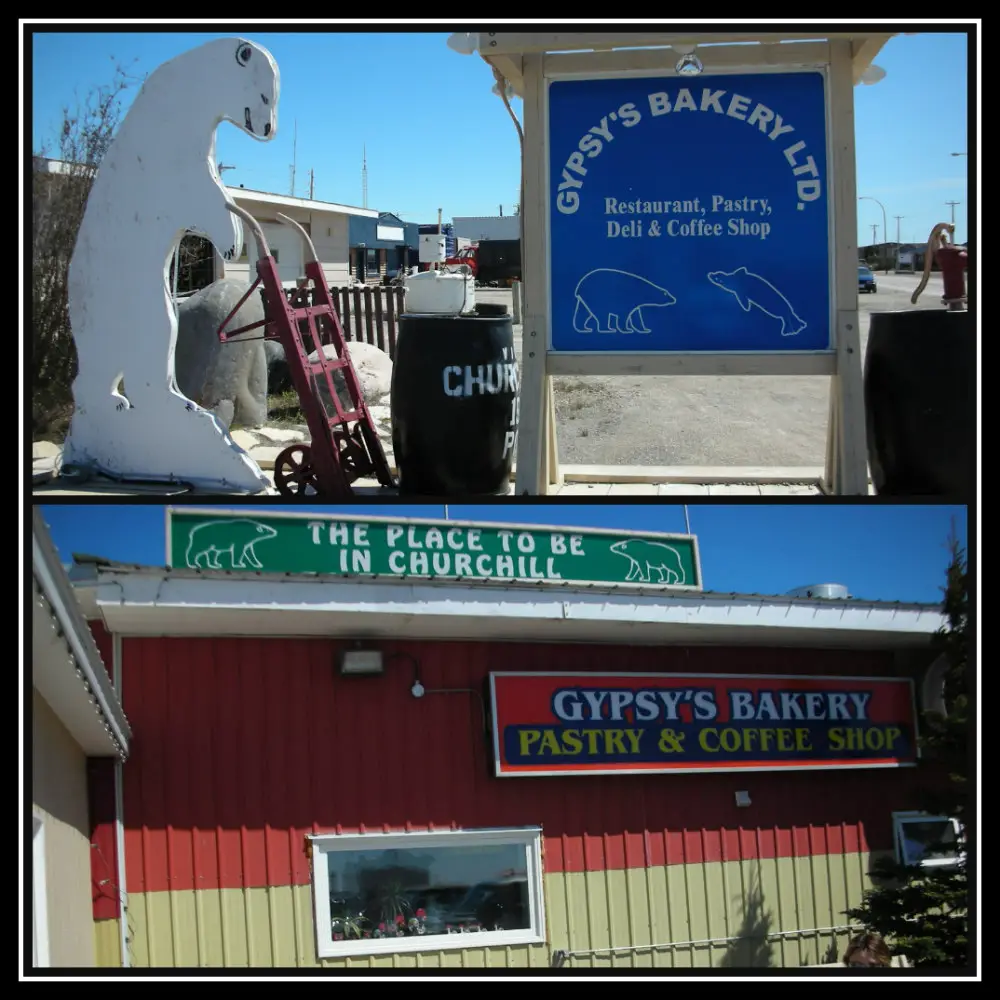 Churchill Polar Bears: Where to stay
There are several B&B's in Churchill and we had pre-booked to stay at Bluesky Bed and Sled.  Hosts Gerald and his partner Jennifer run a beautiful B&B, plus in the winter run dog sledding tours.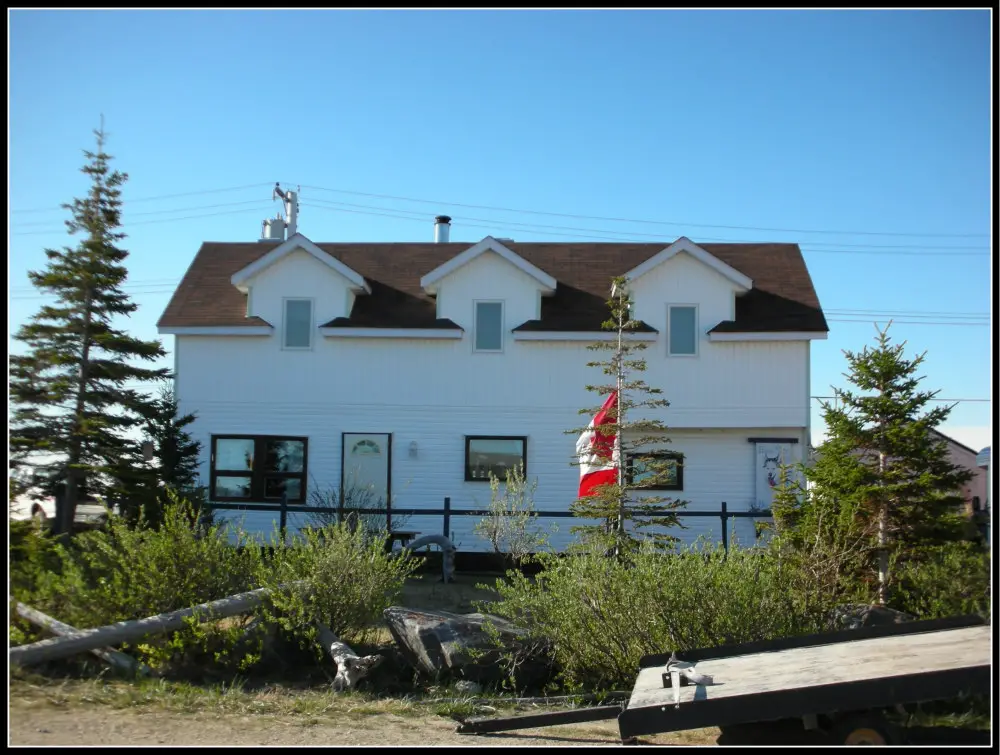 "How about a walk onto the dunes?" Gerald offered.
Well, a 'walk' turned out to be a ride on the dune buggies—with his ever faithful tame house huskies, Thunder & blind Isobel – yes, blind.  A beautiful animal, you can read more about her on their site (link given above).  With his gun by his side, Gerald caught me eyeballing it nervously: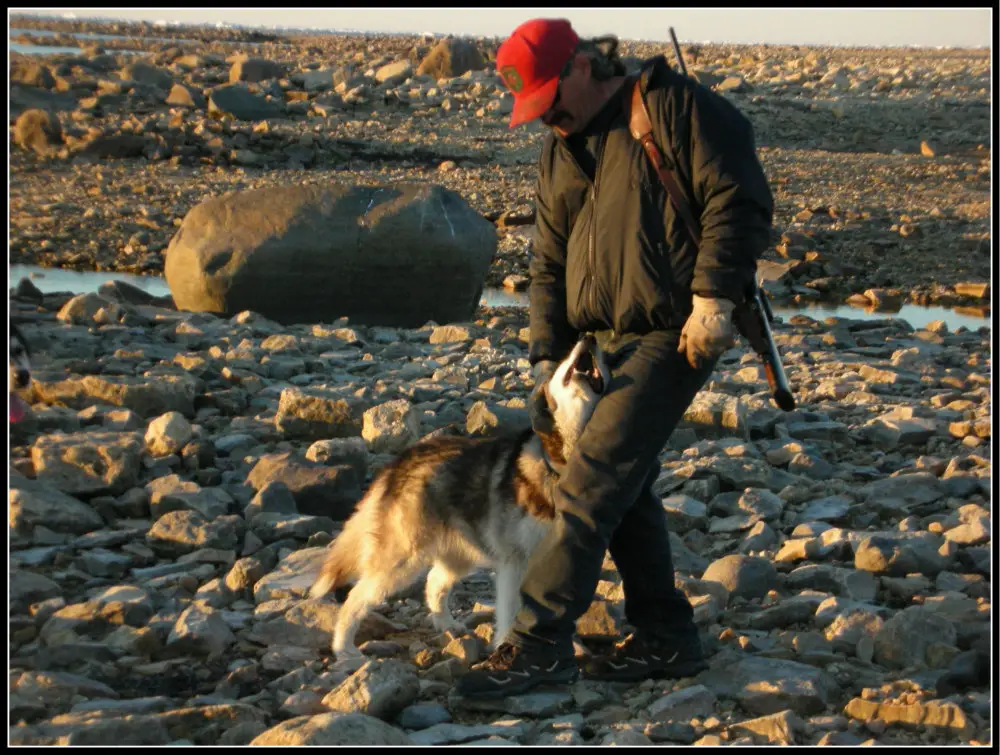 "To frighten off the polar bears if they approach.  Us humans have encroached on their land, so they wander nearer and nearer town as the years go by and their food gets scarcer."
A siren sounded—Gerald pointed his finger in the air, looking up expectantly.  And as if on cue, a howl set off, followed by another, then another until, you've guessed it, it was as if the whole dog population of Churchill were howling.
"10 o'clock howl – time for curfew"

"You're kidding?"

"Nope—we have to be inside by 10pm, case of them bears."
And so we made our way back—me a little more watchful and wary now—and snuggled up on the sofa with the dogs, hot chocolate, home-made cookies and rug.  Yes, night time in June that far north can still get chilly.
Boy did I sleep well.
Polar bear spotting – Churchill, Manitoba
Did we see polar bears? Alas no, I think winter is possibly the best time to see them—or book one of the many trips that go out onto the tundra proper.  We did go on a beluga whale trip though—that was fun.
There are several companies who offer polar bear and nature tours –  Travel Manitoba being one of them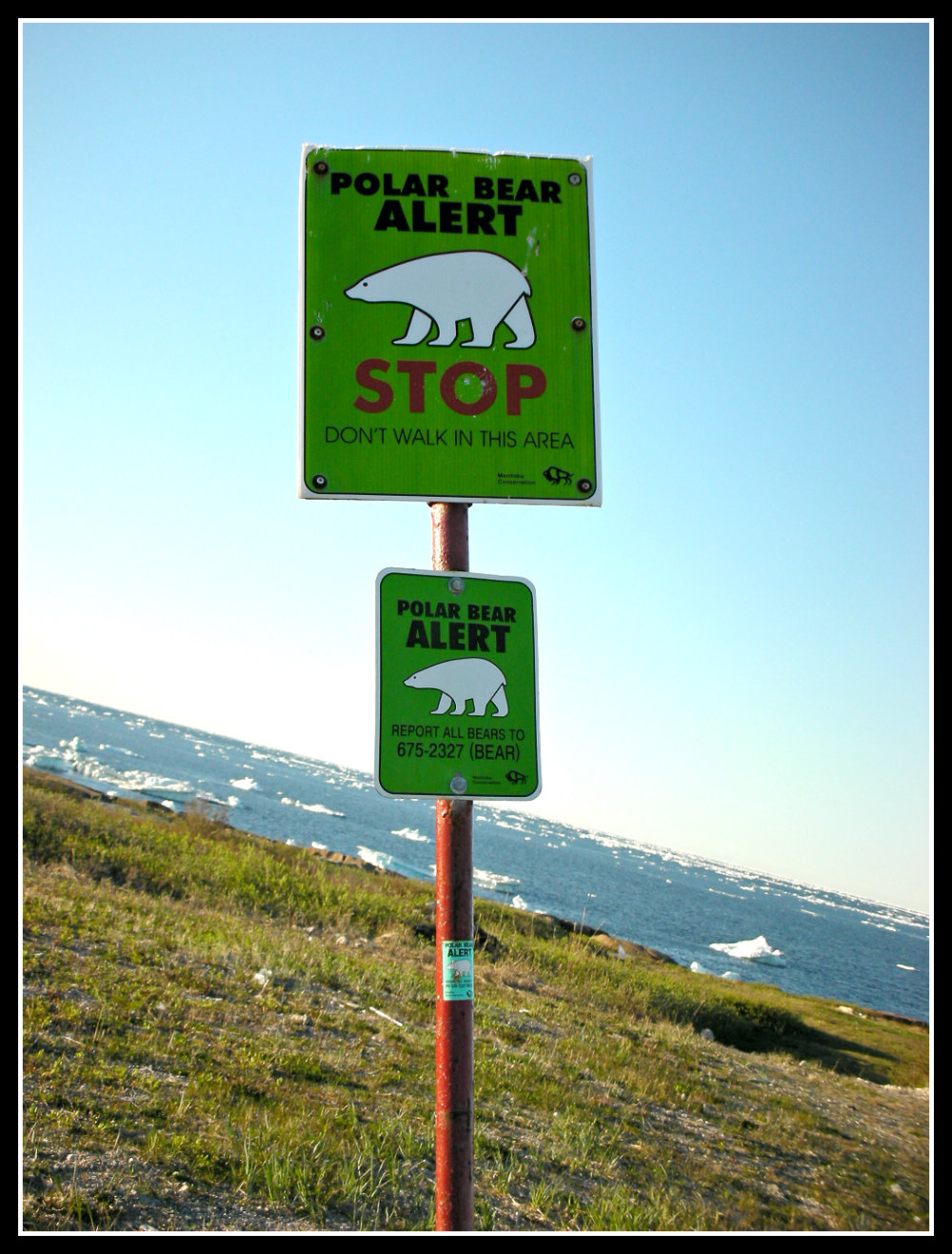 I loved Churchill—and I'd go back again in a shot.  It's worth the train journey.  I love sleeping on trains and besides, where else is there a polar bear capital of the world?
Have you been to Churchill and actually encountered polar bears, not in their polar jail – a specialist holding facility for bears who wander too far into human habitat and pose a threat are housed until they're released.  It sounds a horrible place, but before this was built (in 1983), they used to be shot. 
PIN for later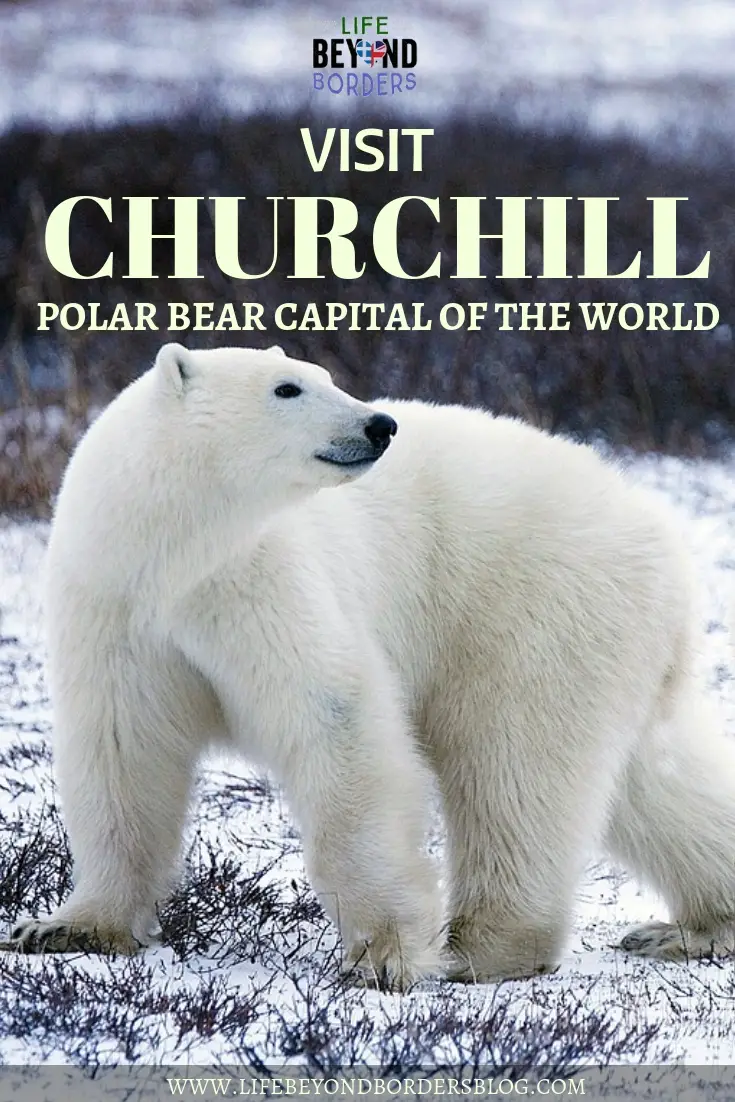 Header image © robynm