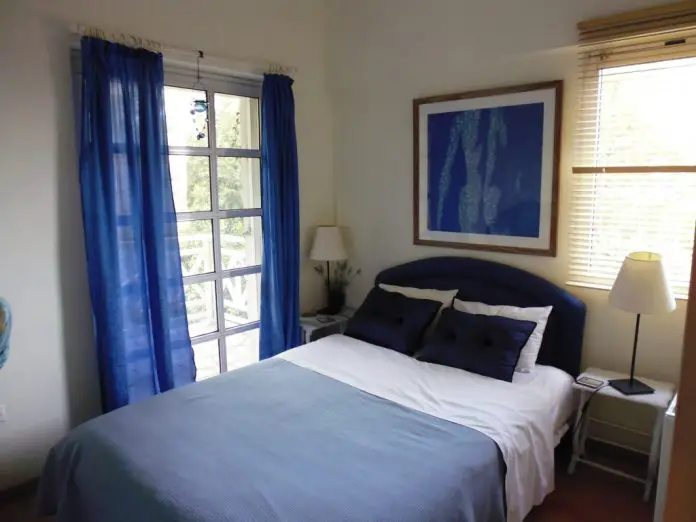 A B&B, in Athens?
I didn't really know what to expect when  I was offered the opportunity to stay with Janet Wilkinson and family in their B&B in Peania, located about a 10 minute drive from Athens International Airport and equally that distance in time by metro from the airport.
Janet kindly picked me up – as she does all her guests…whether they're coming into the airport, the metro station (Peania/Kantza on the blue metro line) or, it seems, just about anywhere nearby.  Chatting non-stop, by the time we reached St. Thomas B&B I felt like I'd become an extension of the family already.
Not impersonal
The first thing to make very clear – and what I immediately noted: if you're looking for an impersonal hotel stay, don't come to Janet and her husband Aris.  St. Thomas' only has four (delightful) rooms, you'll eat breakfast in their kitchen with them in the morning, you can sit with them in the evening and chat.  In fact Janet very proudly has a bevy of return guests from around the globe who she's got to know over the years.
The world's come to me – I don't need to go and see the world!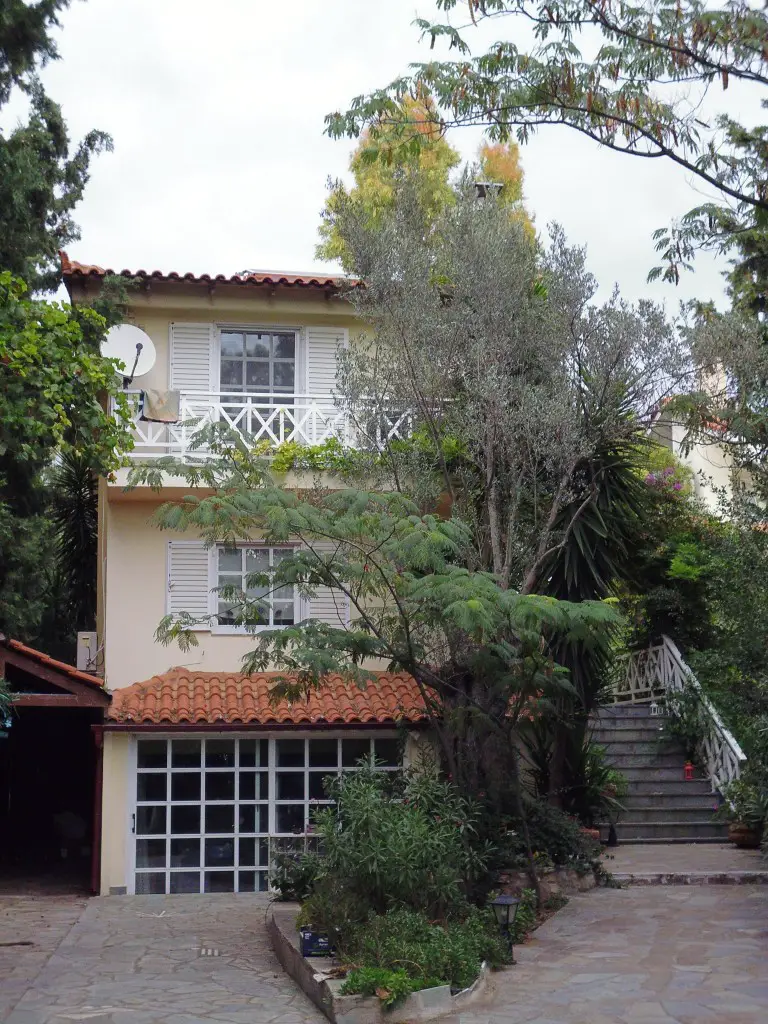 The rooms
I was placed in the Lavender Room on the first floor (was Janet psychic and knew I loved all things purple?!).  It had a gorgeous balcony with a view of the back garden with large pool.  Yes, there is even a pool!  Alas, Athens in October isn't always kind and the night I was hosted by them, the weather wasn't so kind.  There is also an Olive Room with two single beds; private bathroom just literally outside the door, Wisteria Room downstairs with en-suite and double iron bed, with sofa chaise – enough to accommodate a child.  The Garden Suite downstairs in the basement is perfect for families as it offers two adjoining rooms: double bed and two singles, with en-suite.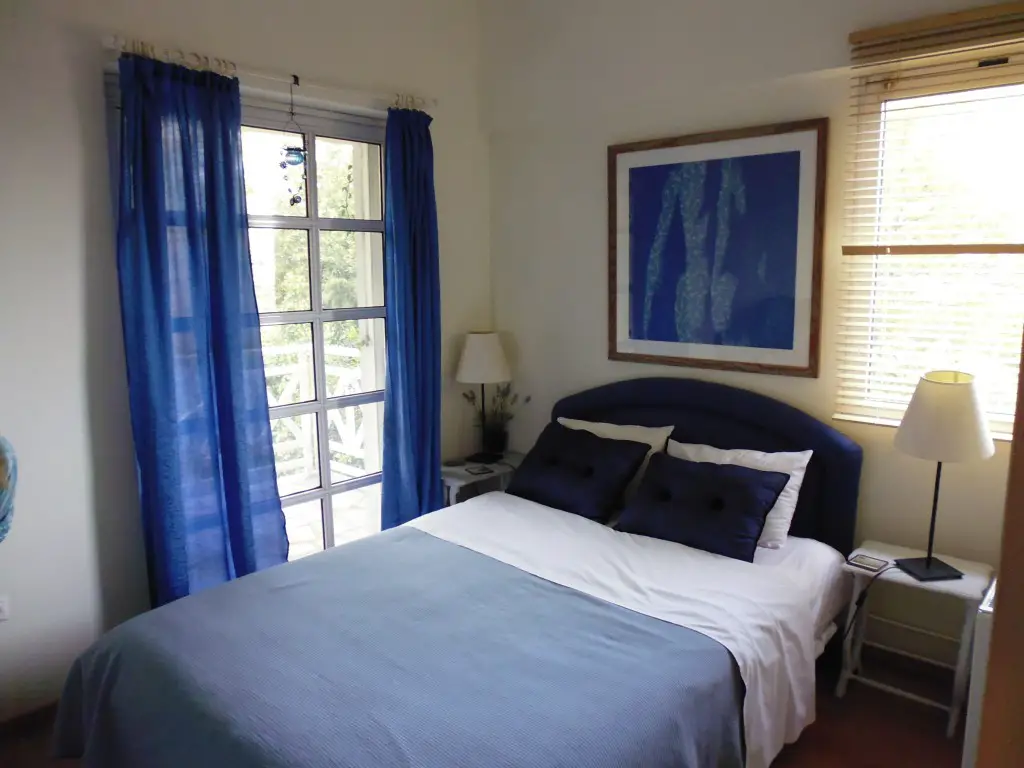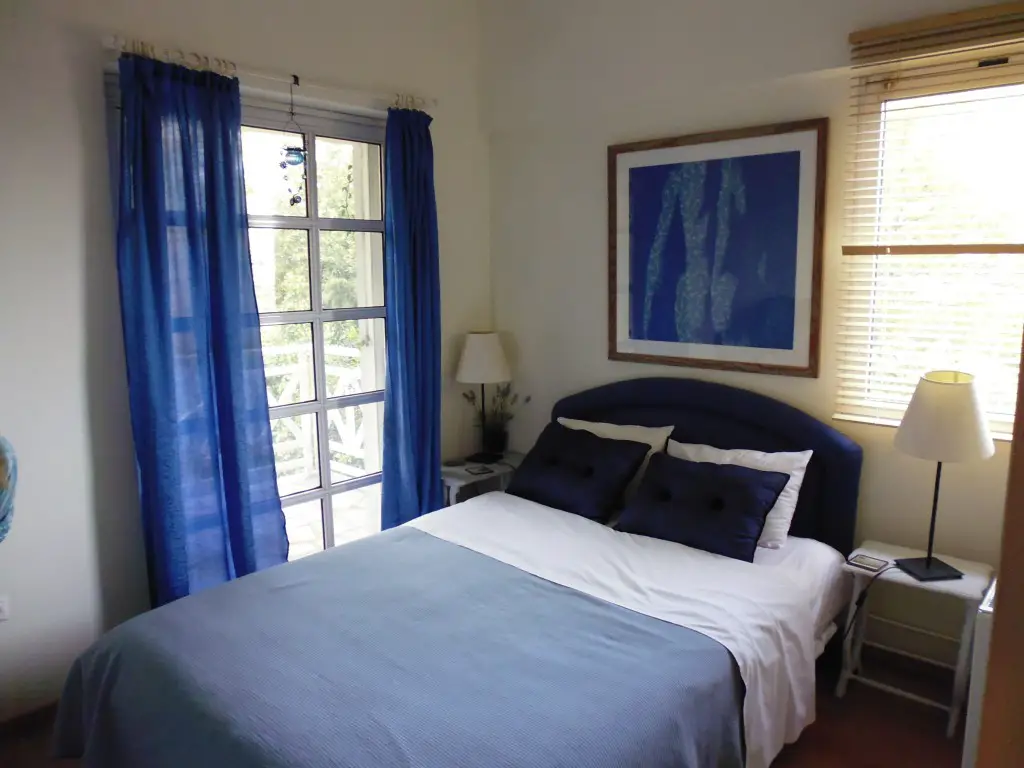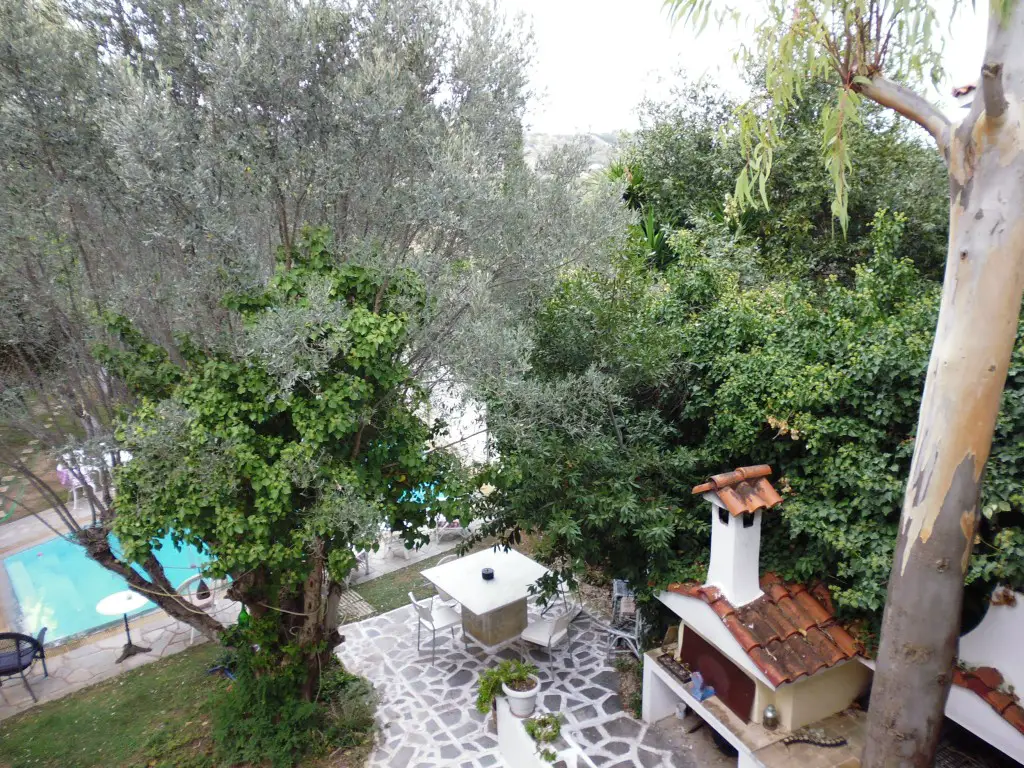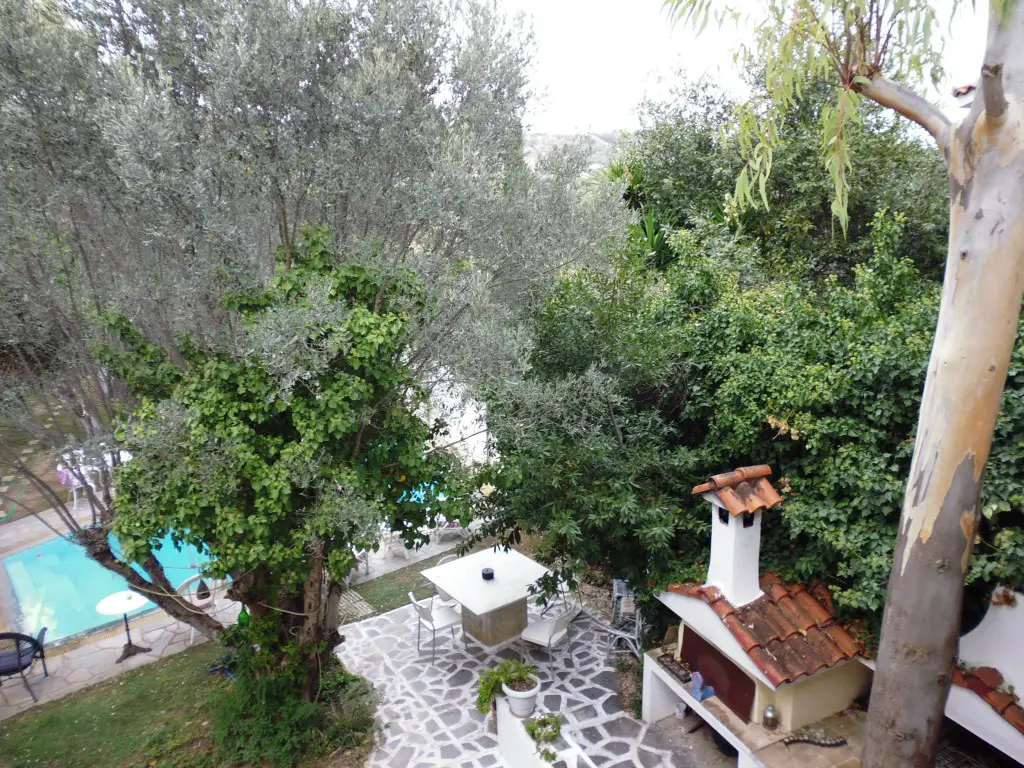 One of the family
Janet is British and came to Greece over 30 years ago.  You know how it goes; came over in her 20s to work for a while, fell in love with the country, eventually fell in love with Aris, and together they built St. Thomas.  As stated earlier, they both accept you into their fold and actually, you don't feel like you're a guest at all, you feel like one of the family.
Peania
Many people turn their noses up at the sound of Peania, or actually they don't know too much about it.  Hand on heart, although I live in Athens now, not even I know too much about this area around the airport!
Mainly agricultural, it's still a good place to base yourself for two or three days as well, being only a 30 min metro ride straight into the centre.  It's near Mount Imitos (great hiking trails that Janet can point out), has a GREAT taverna/ouzeri Xouneri (website in Greek) and the Vorres Museum should NOT be missed (as Janet insisted on taking me to).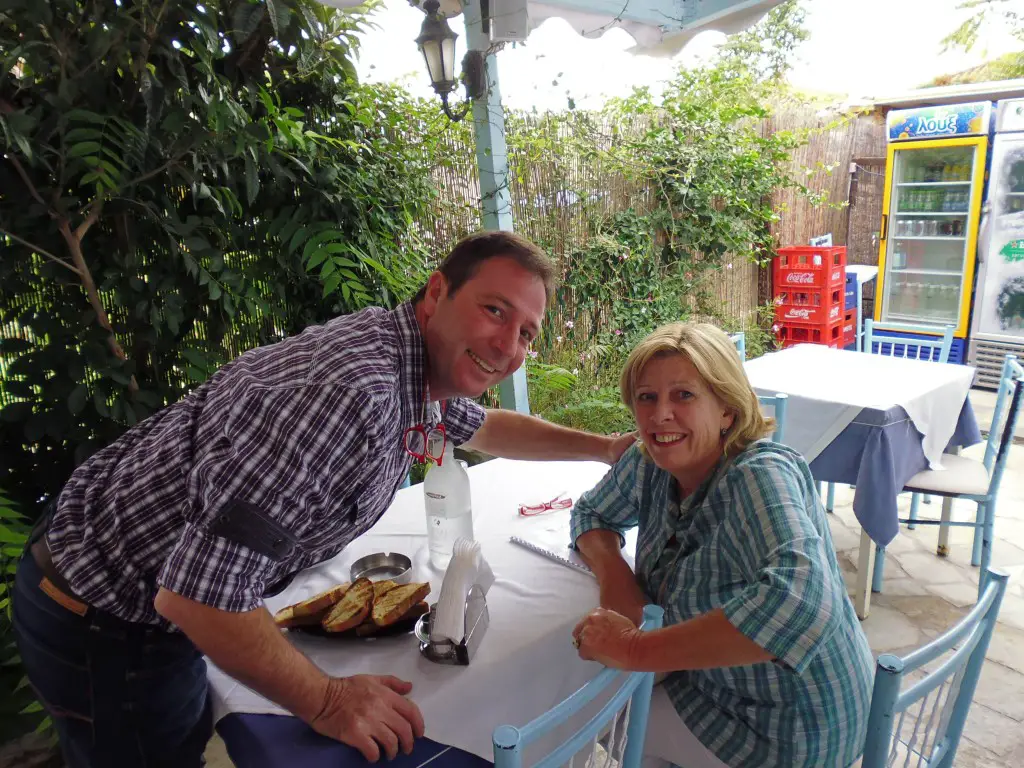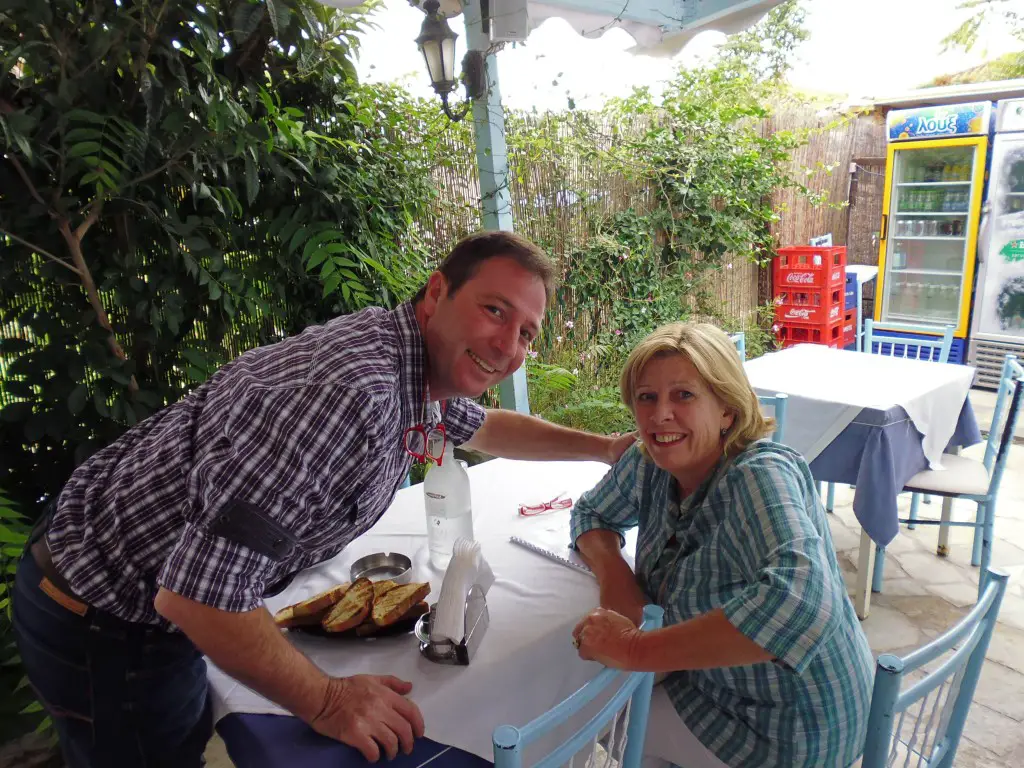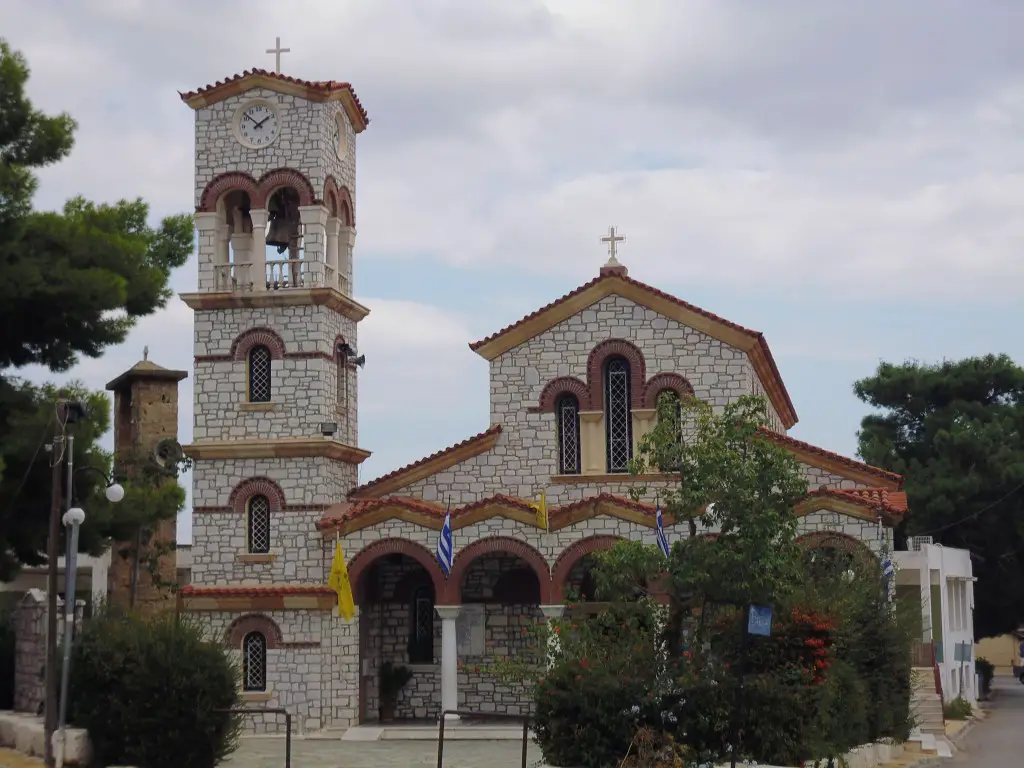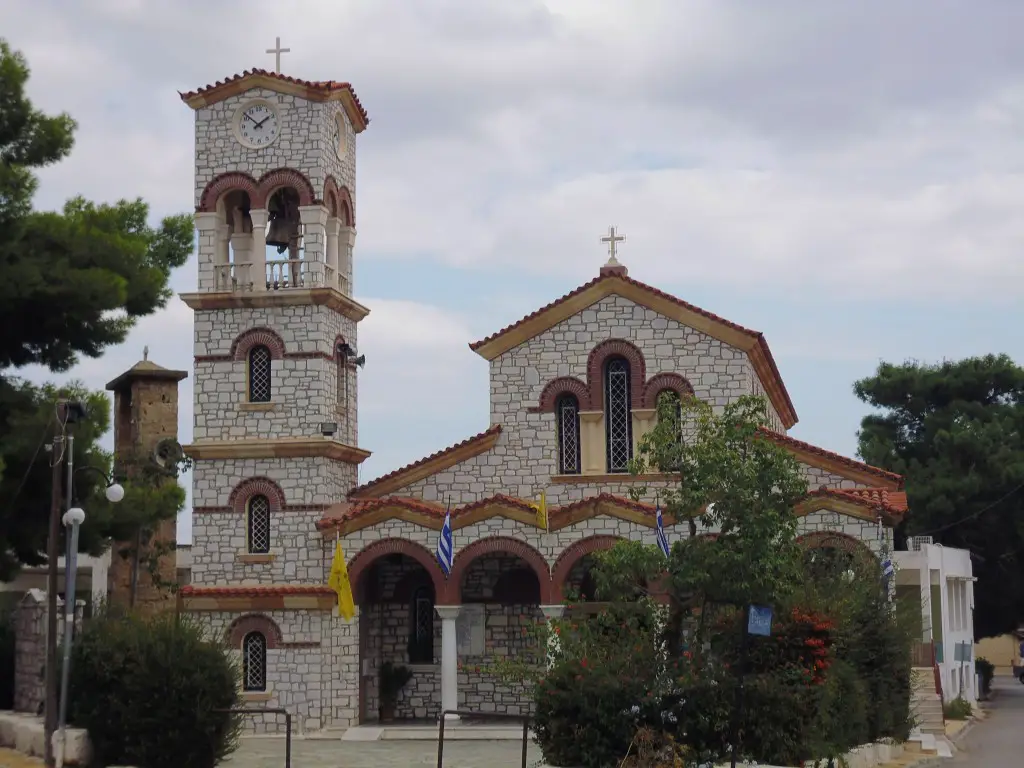 Facts
St. Thomas' is located in Peania – the metro on the blue line stops here, about 30 mins from the centre.  Janet or Aris will come and collect you.
They can also collect you from the airport, unless your flight arrives at stupid o'clock – ask for info.
They will always drop you off at the metro or airport too – again unless your flight is at stupid o'clock, then a taxi is arranged to collect you from their front door.
Don't stay at St. Thomas' if you're looking for an impersonal style place – Janet really opens up her home to you and makes you feel welcome.  BBQs in the summer by the pool are not unheard of.
Rooms from €70 a night – check their website for prices.
I would like to extend my thanks to the Wilkinson family for their hospitality and warmth, and for helping me discover another side of Athens I didn't know about.  St. Thomas' makes a great alternative to hotel accommodation when going to the airport.  I will be back!