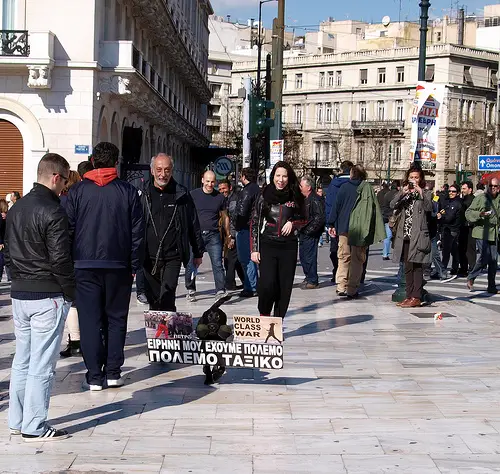 Riot Dog has become an Athens Institution.
You'll no doubt have seen negative press about Athens on your news, and witnessed people rioting (*sigh* I stress once again, it is NOT a daily occurrence here – view my "I" entry.).  Still, it can happen and when it does, Riot Dog can always been seen and seems to be respected by the rioters.
There were actually two 'Riot Dogs' in Athens: Kanellos (meaning "Cinnamon" in Greek) and Loukaniko ("Sausage" in Greek).
Since 2008, both dogs were present in any riot taking place – although Kanellos passed away in 2008.  Apparently he developed arthritis and an Athenian college student donated money to allow him to live with a 'doggy' wheelchair inside until he drifted peacefully away.
At the time of wrting, Loukaniko is still going strong though and has a popular journalistic following – hell, he's even got his own Facebook Page!
McDonalds in Syntagma Square turn a blind eye to him sleeping in the stairwell, as you can see from my pic (I popped in for a quick cheeseburger – not an every day occurrence, living amongst delicious Greek food!)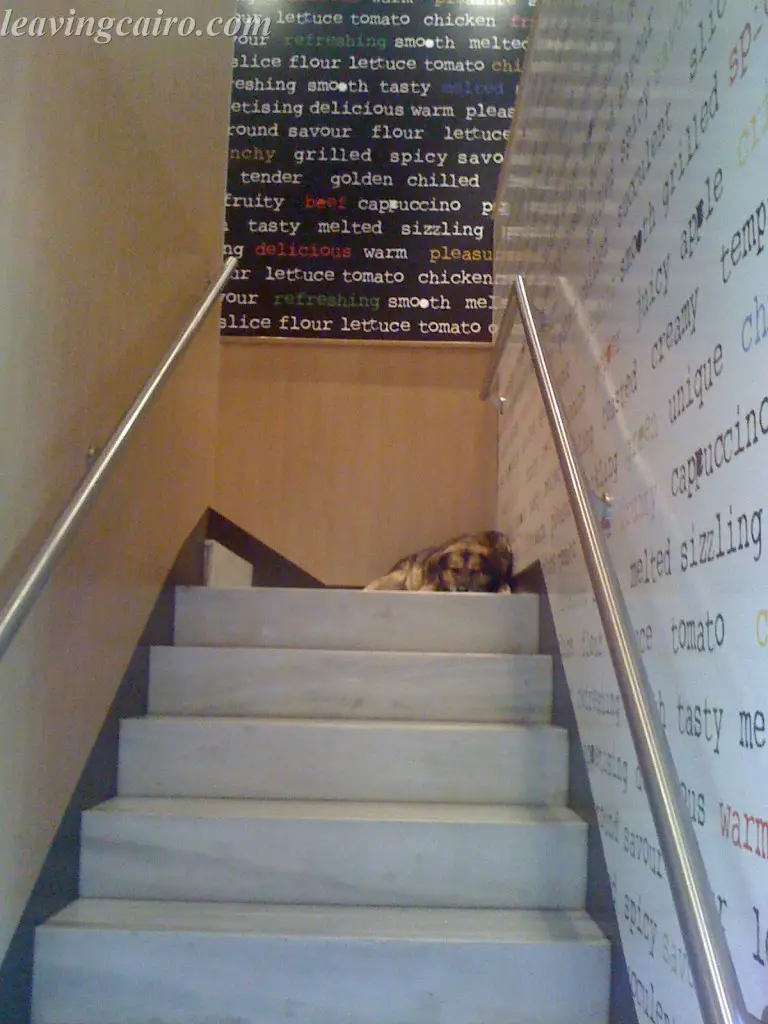 Long Live Loukaniko!  See here a great video tribute to his partner in crime,  Kanellos,  by Athens Living:
***Update***
Sadly, in May 2014 Loukanikos passed away – he'd lead a grand old life though, and is well remembered.