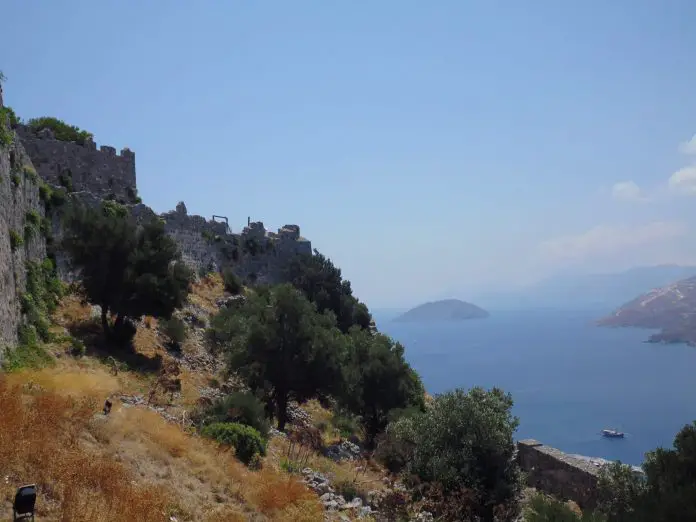 As part of my research for the Rough Guide to the Greek Islands, one of the islands I visited in the Dodecanese chain was Leros.
It takes about eleven hours to reach Leros by ferry from the Athens port of Piraeus, there are roughly 3 weekly, depending on the season.  But you can also fly here as there's a tiny airport – there is a daily flight from Athens and three weekly from Kos & Rhodes.
I was hosted by the gorgeous Nefeli Hotel in Krithoni, a few minutes drive from the port of Ayia Marina (where catamarans and smaller ferries arrive – I was coming from Patmos.  Met by the Hotel Manager Eva, she drove me to my place of rest.  During my four night stay I was so welcomed by Eva and her team of staff, treated like a long lost friend (personal service at its best) and it was a lovely, calming place to come back to after a day's research.
You can look at prices and unbiased reviews for the Nefeli Hotel here.  Please note; I will receive a small amount of commission if you book, at no cost to you – and it helps keep my site running.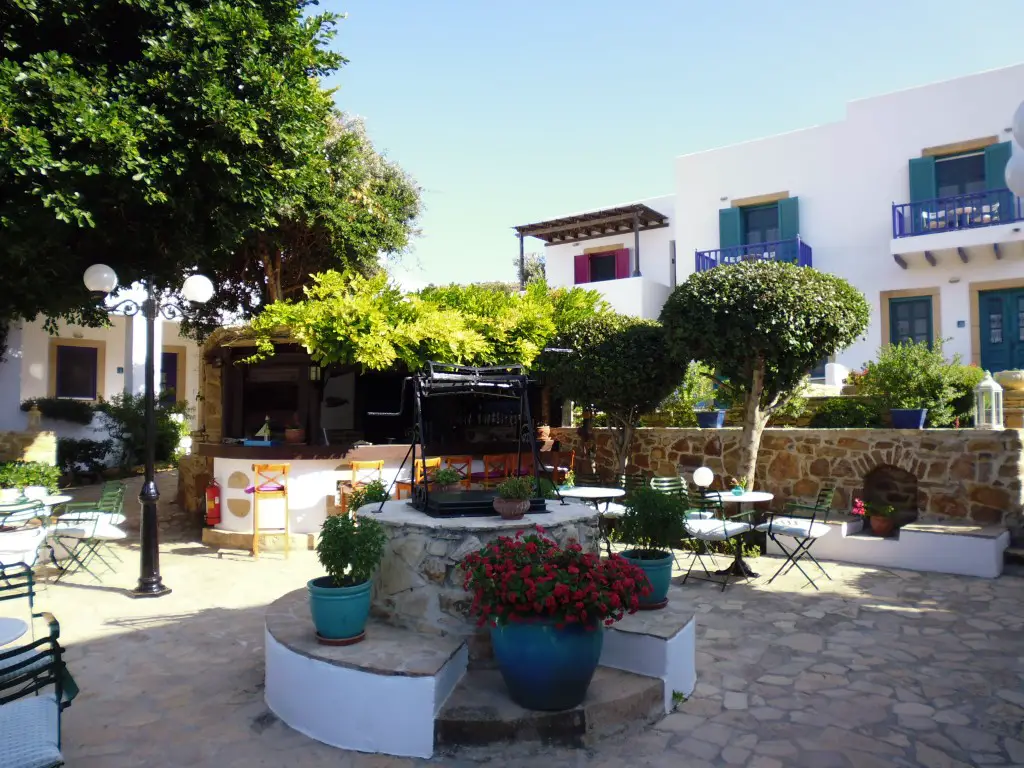 Highlights include:
Overlooking the whole island, wandering around the grounds of this place I was sure I could hear the whispers of past battles raging – or maybe that was the sea lapping below.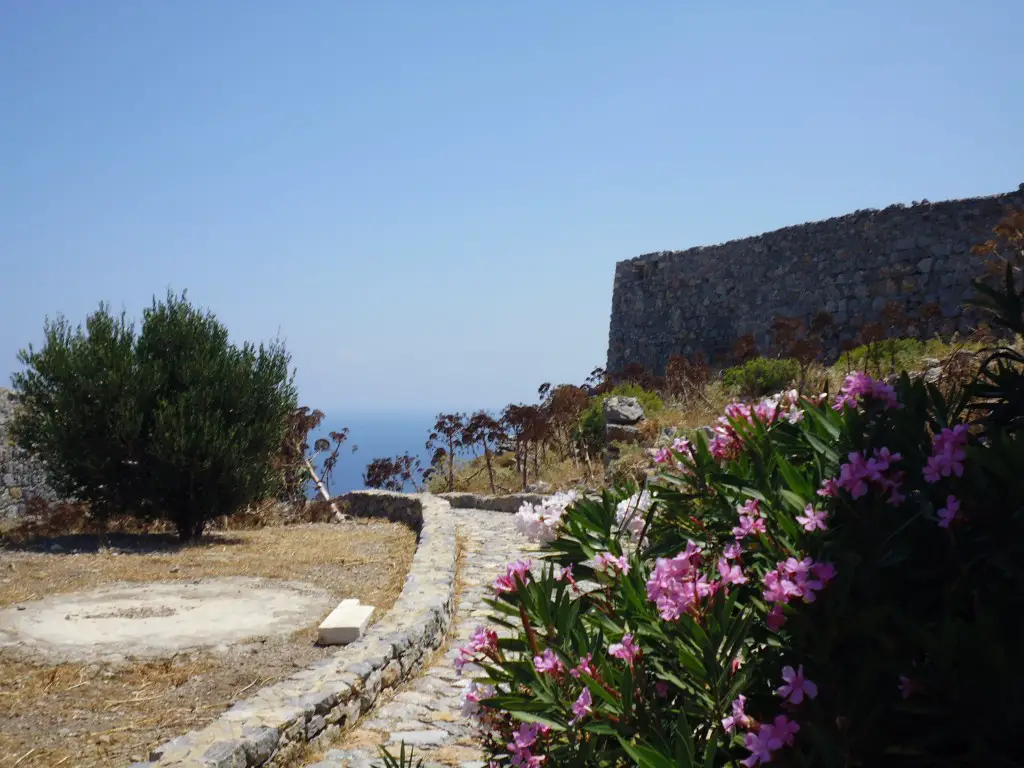 View Cafe/Bar (no webpage or Facebook I'm afraid – yet).
Just before the castle there are six disused windmills.  A month ago, one of them was been turned into a cafe/bar with a virtual 360 degree view of the island from its terraced garden seating.  Food is simple, delicious and well worth it for the view (hence the title).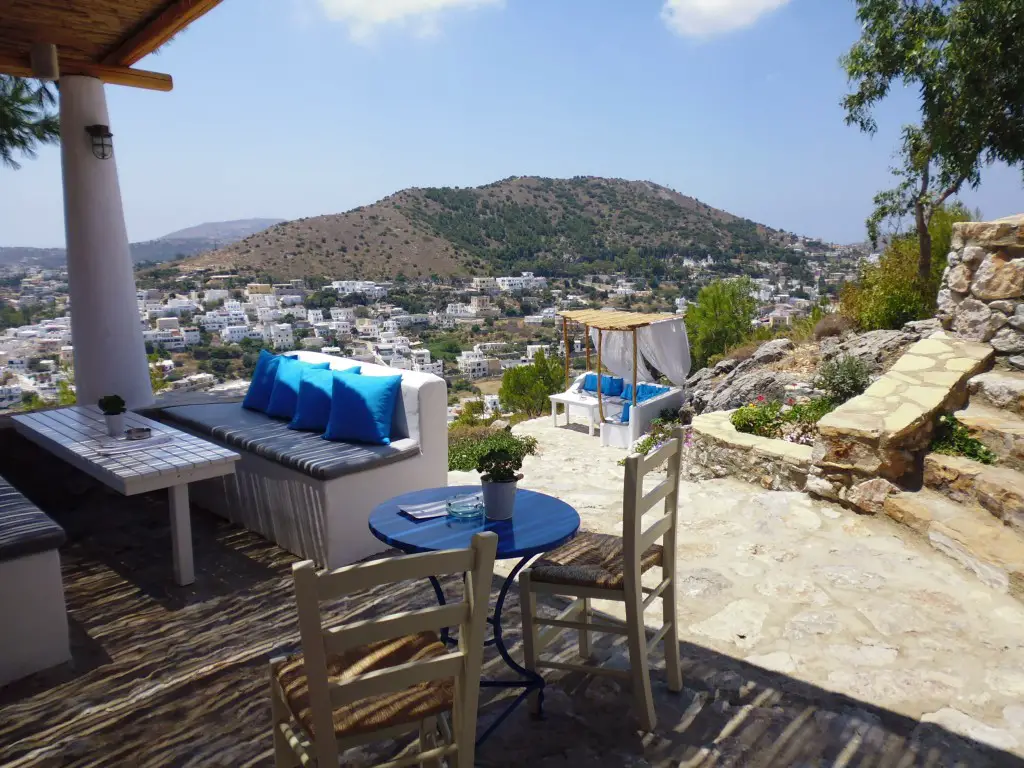 Italian architecture – everywhere.
The Italian legacy is alive here in a majority of the buildings one sees, whether dis-used and crumbling, or re-vamped into an art deco hotel, for example. I personally love the architecture and colours, etc.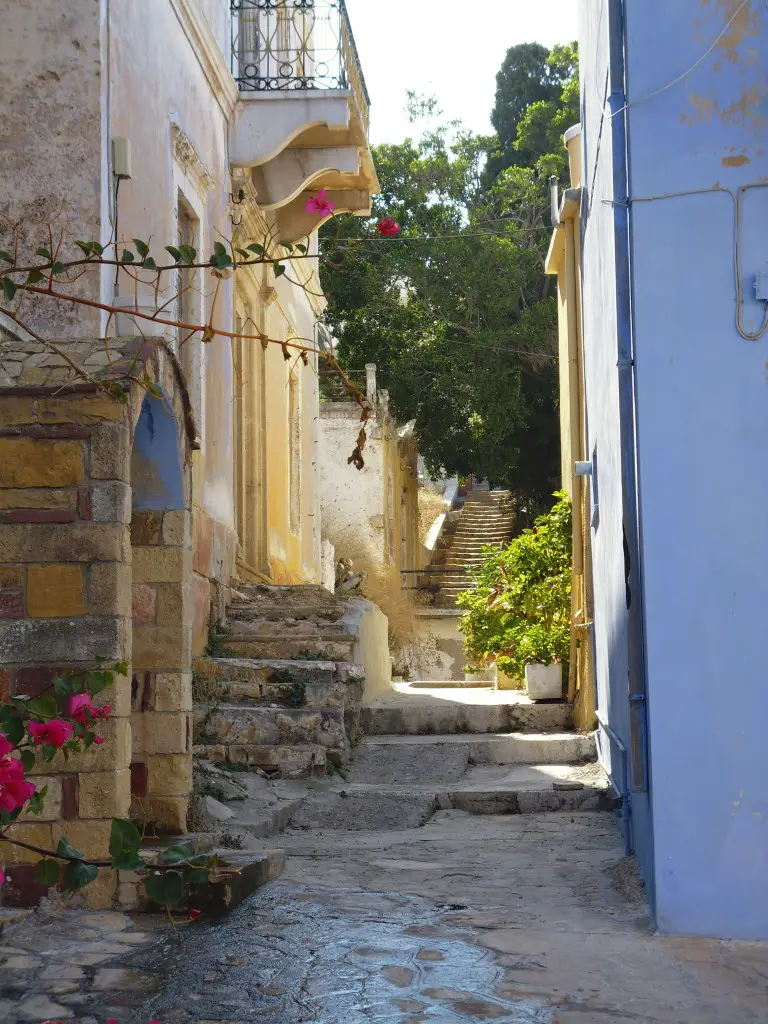 These are just a few small highlights.  I'd really recommend Leros as an island to visit, where the tourists aren't out in hordes and have the same idea as you: to come and relax, enjoy the scenery and Greek hospitality.
All opinions expressed here are my own.