As part of my research for the Rough Guides to the Greek Islands, both in 2014 and 2017, one of the islands I visited in the Dodecanese chain was Leros.  It's a smaller Greek island and certainly does not attract the package holiday crowds, because there are no package holiday tourists.
Originally published in MAY 2017. Revised and updated in JAN 2020.
How to reach Leros island – Greece
It takes about eleven hours to reach Leros by ferry from the Athens port of Piraeus, there are roughly 3 weekly depending on the season.  But you can also fly there as there's a tiny airport – there is a daily flight from Athens and three weekly from Kos & Rhodes.
See my Insider's Tips for Taking Ferries in Greece for more info about the ports.  And if you're looking for ideas of what to bring with you on your Greek island holiday, my Greek island all round packing guide will give you an idea for any time of the year.
Yes, 11 hours is a long journey, but if you have time and can book a cabin (see above for prices and my article as mentioned above for mention of cabins), then it's a pleasurable journey.
Where to stay on Leros island, Greece
I was hosted by the gorgeous Nefeli Hotel in Krithoni (I will receive a small amount of commission if you choose to book through the link – at no extra cost to you), a few minutes drive from the port of Ayia Marina (where catamarans and smaller ferries arrive – I was travelling from Patmos.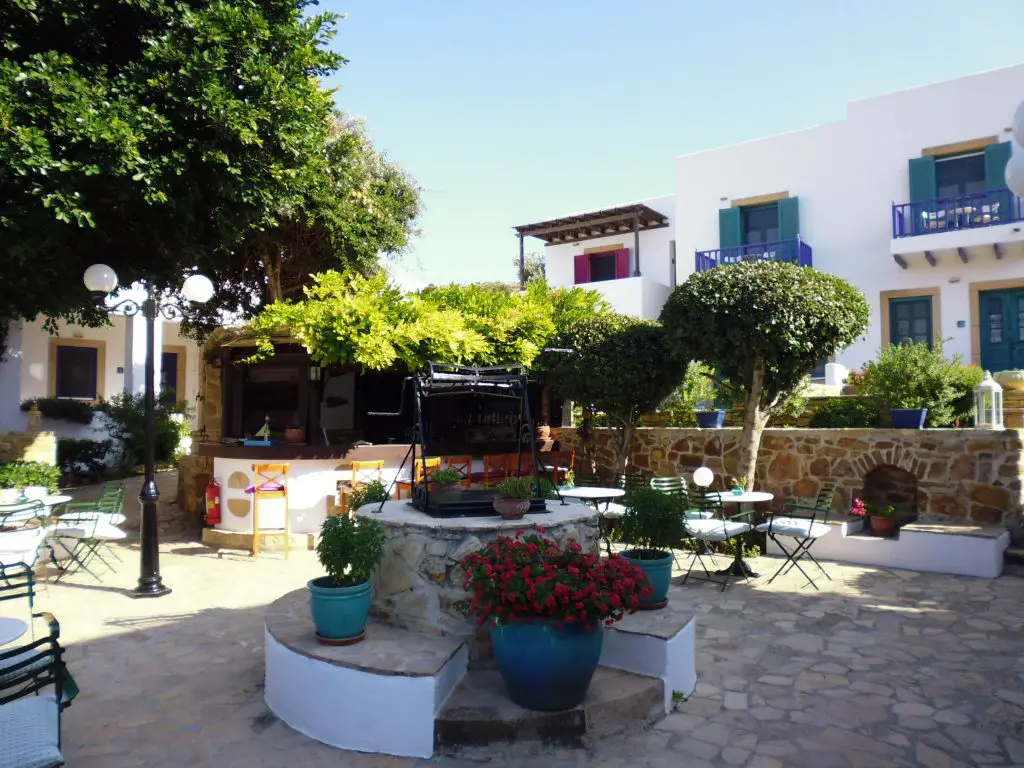 During my four night stay I was made to feel very welcome and it was a lovely, calming place to come back to after a day's research.
What to do on Leros Island, Greece
Kasto (castle)
Overlooking the whole island, wandering around the grounds of this place I was sure I could hear the whispers of past battles raging – or maybe that was the sea lapping below.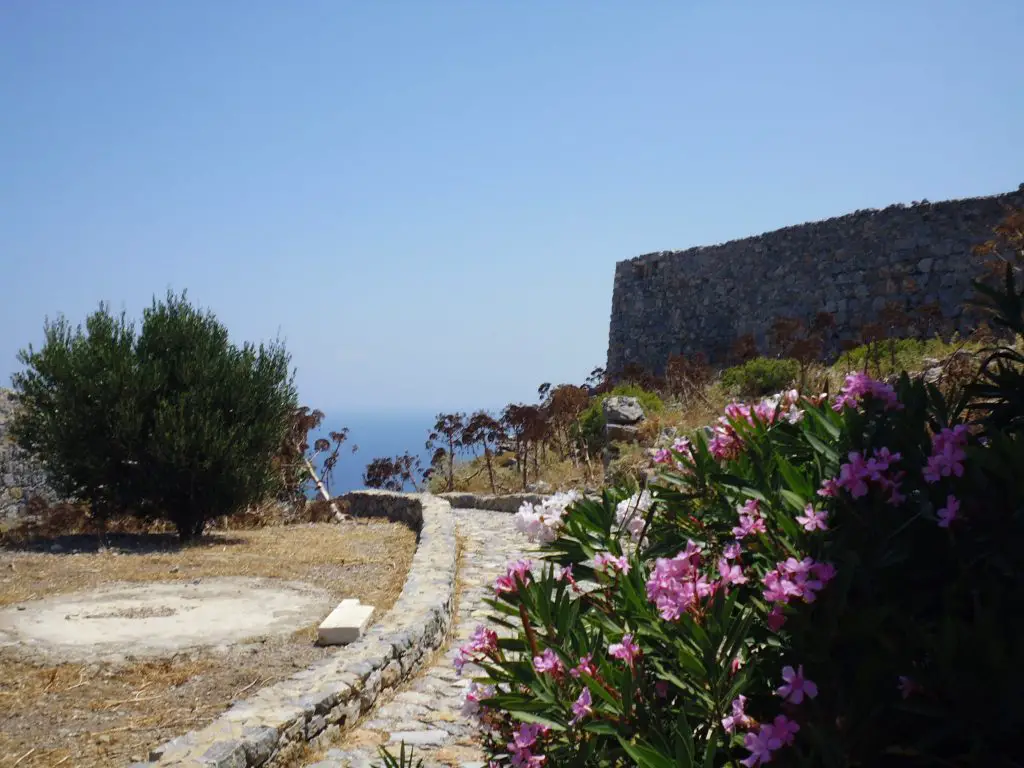 View Cafe/Bar
Just before the castle there are six disused windmills.  One has now been turned into a cafe/bar  – View Cafe with a virtual 360 degree view of the island from its terraced garden seating.  Food is simple, delicious and well worth it for the view (hence the title).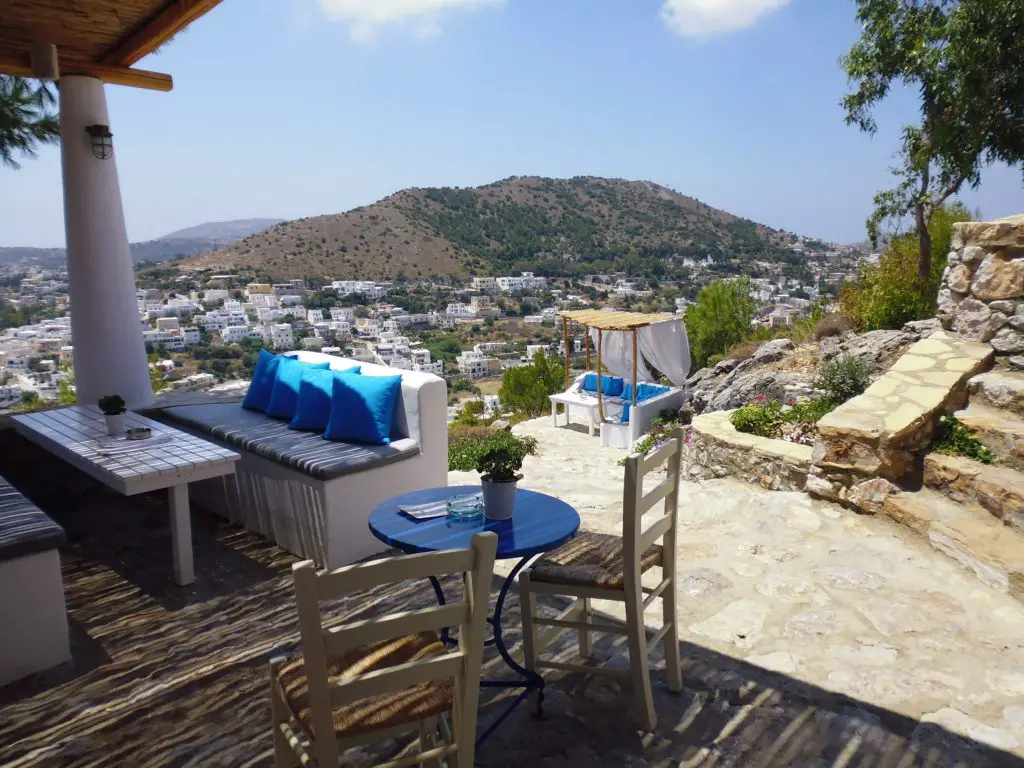 Italian architecture everywhere on Leros island
The Italian legacy is alive here in a majority of the buildings one sees, whether dis-used and crumbling, or re-vamped into an art deco hotel, for example. I personally love the architecture and colours, etc.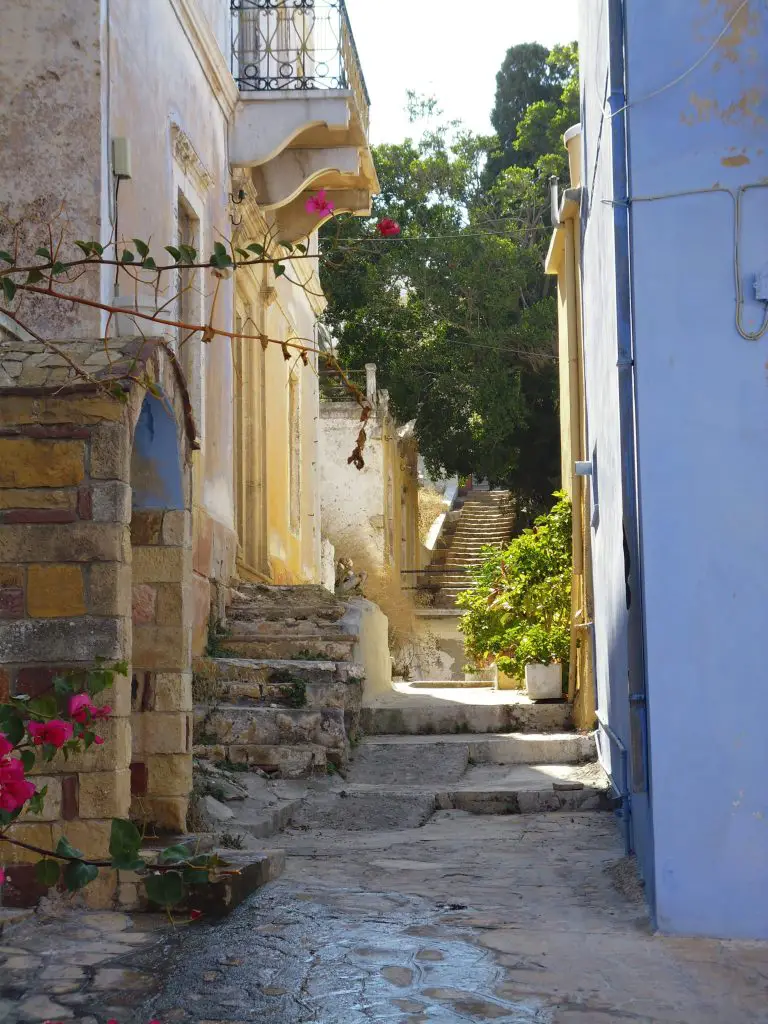 These are just a few small highlights of Leros island, Greece.  I'd really recommend Leros as an island to visit, where the tourists aren't out in hordes and have the same idea as you: to come and relax, enjoy the scenery and Greek hospitality.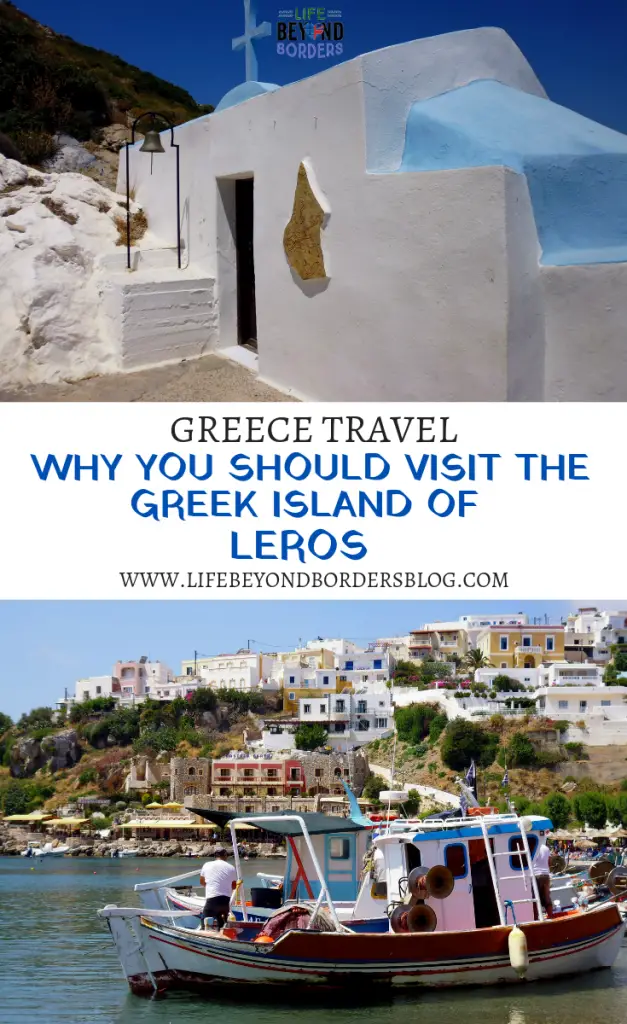 All opinions expressed here are my own.
I hope you've enjoyed my overview of Leros island, Greece and will plan a visit when you come to this beautiful country.
PIN for later