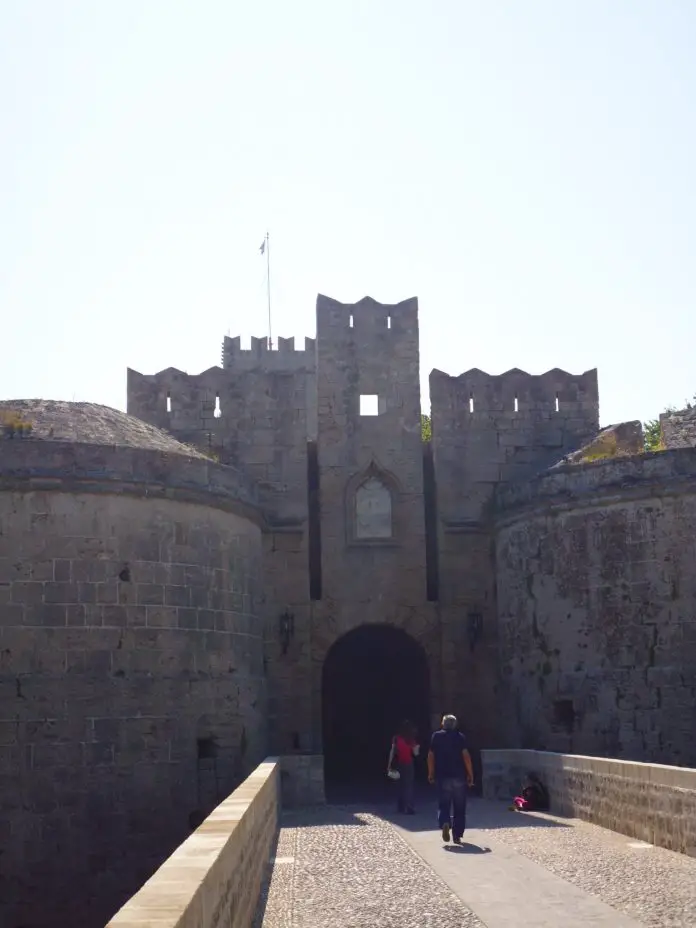 Rhodes—what can I say? Most of you will have heard of it…it's one of the most visited Greek islands.
I arrived by airplane from Karpathos—and received a bit of a culture shock. I left a remote island, where some of the locals still dress in national costume and didn't get electricity until the 1970s, to come to a bustling metropolis. Standing by the luggage carousel at Rhodes International Arrivals, I was somewhat snobbily dismayed to see beer bellied, loud tourists. Oh well, tourism has to suit all sorts.
A magical place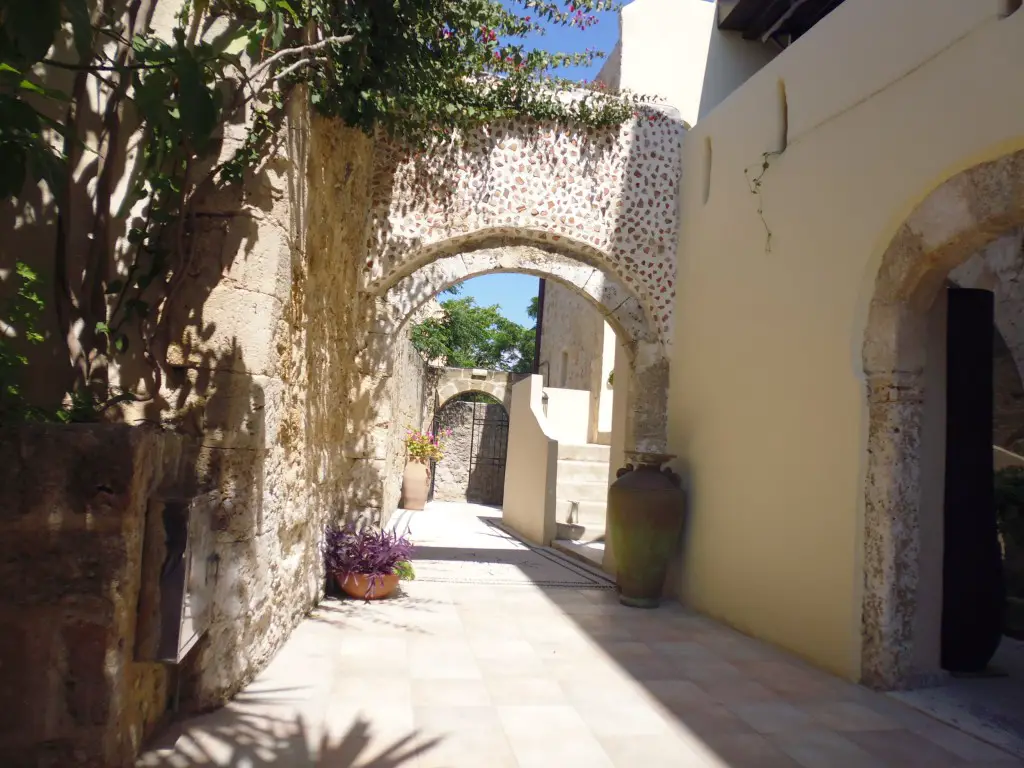 But once I exited and found the anxious looking taxi driver with my name, I was whisked away to a magical place. Nestled in the Old Town lies The Spirit of the Knights Boutique Hotel, who were my kind hosts for two nights.
A welcoming glass of beer awaited me, and I relaxed in the gardens, the only sounds that of running water, birds and Earl Gray, the adopted cat purring at my feet.
Old Town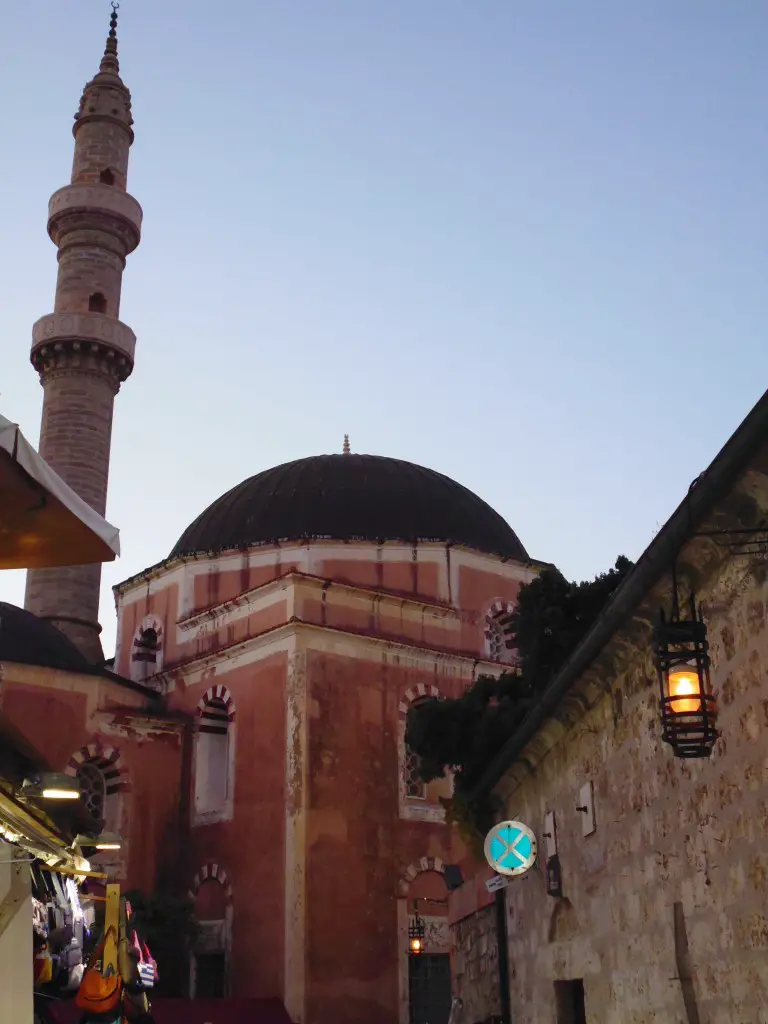 I took a wander around the Old Town, a legacy of the Knights of St. John—and loved getting lost in back lanes, not a soul in sight. Yes, around the corner might be a bustling market and taverna laden street, but around the next you could lose yourself in a maze of cobbled streets, overhead beams, cats lazing in the sun.
Bedtime
The Spirit of the Knights Boutique Hotel provides its' guests with Cocomat bedding (see my review of their own hotel here). I felt like a Princess out of a Disney story in this bedroom, I had to quash my desire to leap on the bed and bounce up and down!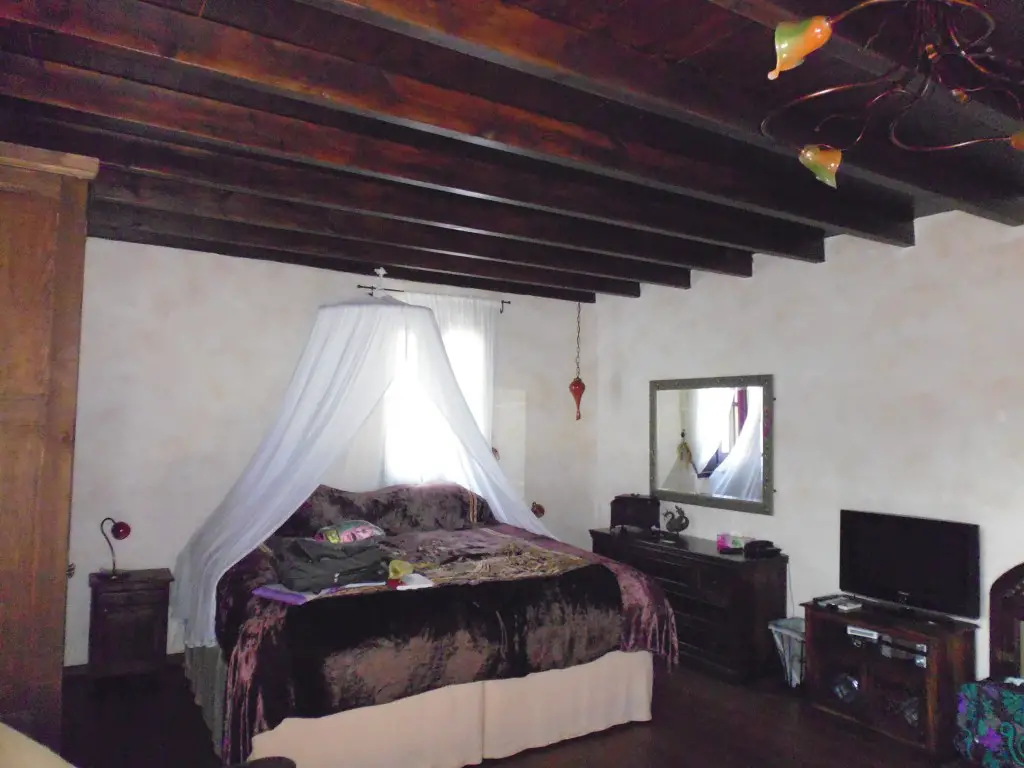 In my role researching for the Rough Guides, I have to say I have fallen in love with Rhodes Old Town, as the discerning traveller amongst you will too.
Food
Good for first night food is Mamma Mika; situated in a busy thoroughfare with home-cooked Greek dishes, great for people watching. Just make sure you don't do what these people did—they came after me and left before, and not once did they look up and around them, nor chat to each other.  They even ate whilst using their phones.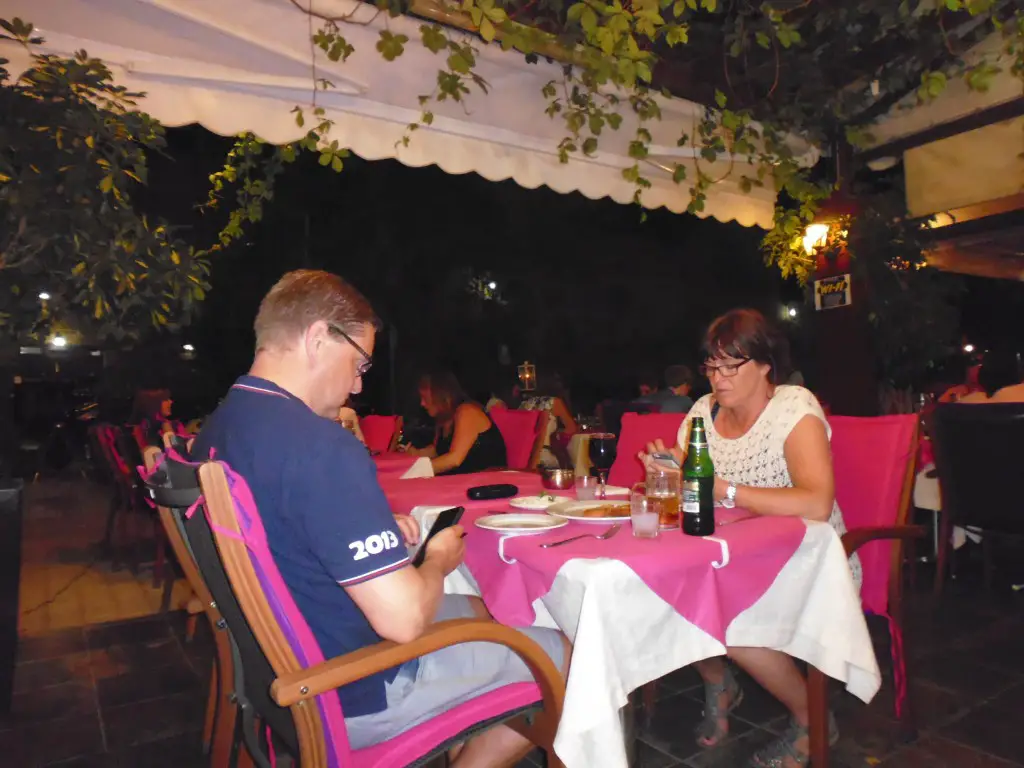 Marco Polo Café is amazing for food! Again, in the Old Town—tucked away in their Mansion Hotel courtyard, their Italian style food is to die for. Portions not too big—they understand that when the weather's hot, huge dishes are not what's needed. My eyes are usually bigger than my stomach anyway, so when the owner told me to trust her in bringing me out a selection of dishes to try, I put myself in her exceedingly capable hands.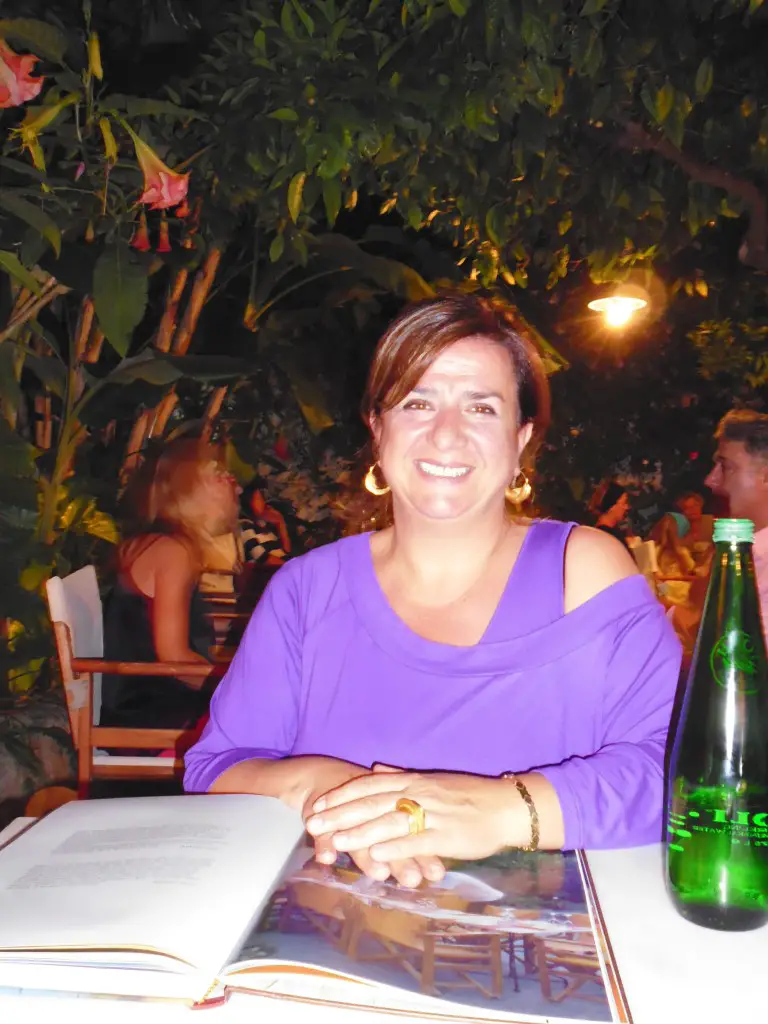 And then on to Triton Holidays, (9 Plastira St) – a short walk to the New Town.  Kim, the owner greeted me like a long lost daughter of his (yes, this is not a typo, Kim's been in the industry for years and is definitely a 'he') and they helped me to book all my remaining ferry tickets and car hire.
If you're in Rhodes for any length of time and want any travel arrangements, whether a day trip or other accommodation on other islands, their wealth of knowledge allows you to relax and put as little or as much of your planning into their hands as you like.  Very useful if you've a complicated island hopping itinerary.
I'll be back in Rhodes, to explore other areas. But for now, the Old Town remains my favourite part.
My thanks extends to: Alex Marshall and family of Spirit of the Knights, the effusive Efi of Marco Polo Mansions and Café. Adrianna, Kim and family at Triton Holidays and, of course Earl Gray the cat and his extended family.
All opinions expressed here are my own.