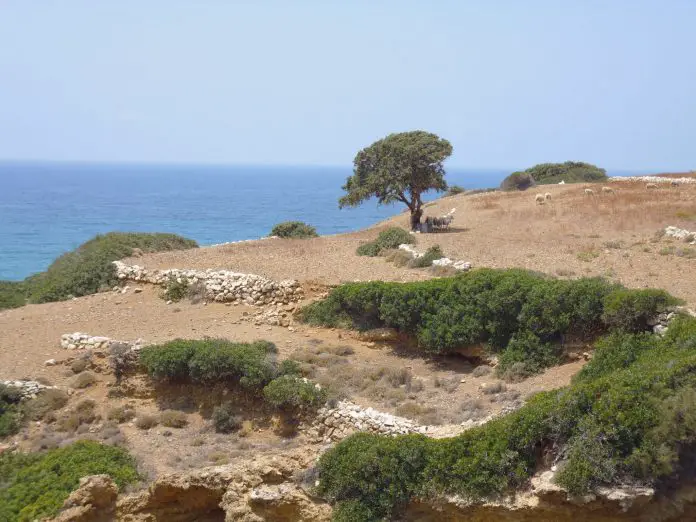 I am one LUCKY girl!  Yes, I was offered the chance to update the latest Rough Guide edition of Greece & the Greek Islands (due for publication 2015).  So of course I took up the opportunity to research the Dodecanese islands for them.
The Dodecanese are a chain of islands furthest from the Greek mainland, and are actually nearer Turkey.  My first port of call was Karpathos.
How did I get there?
Well, you can catch a twice weekly ferry from Piraeus, but it takes 21 hours, so I chose to take the 40 min flight option instead.
Where did I stay?
I was met by the lovely Dimitra who drove me to the Astron Hotel Bungalows who were kindly hosting me.  I won't say too much about the accommodation here, you can read their site (and the Rough Guide when it's released).
Euromoto in Pighadia kindly provided the car – and off I went!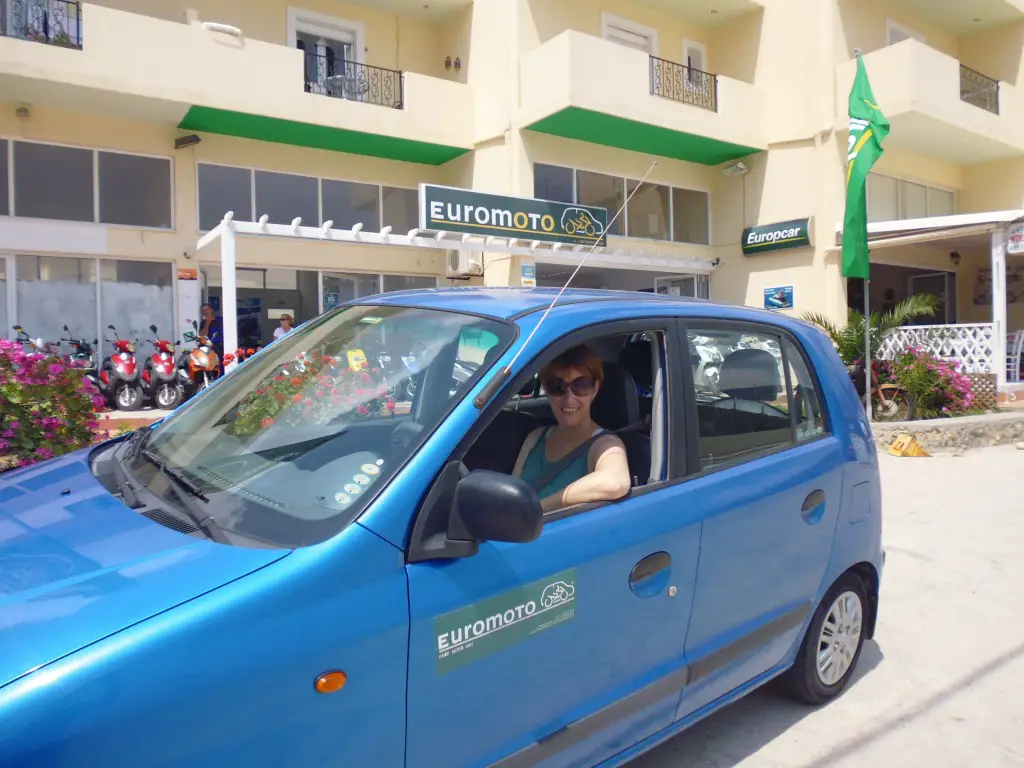 Oh I have seen some beautiful locations.  Pighadia is a little on the package holiday side of tourism, but once you get out into the hills and around to the west coast and hidden coves, it's out of this world.  A spine of mountains  – rising to over 1200m – divides the island into north/south.  And  makes for interesting driving (think many hairpins, and feeling a little sick).
As well as the beaches, I visited the traditional mountain village of Olymbos
– where the old ladies dress in traditional garb, and are quite clever at looking harmless, but then getting you to part with your money (think new pair of hand-made leather shoes for Bex).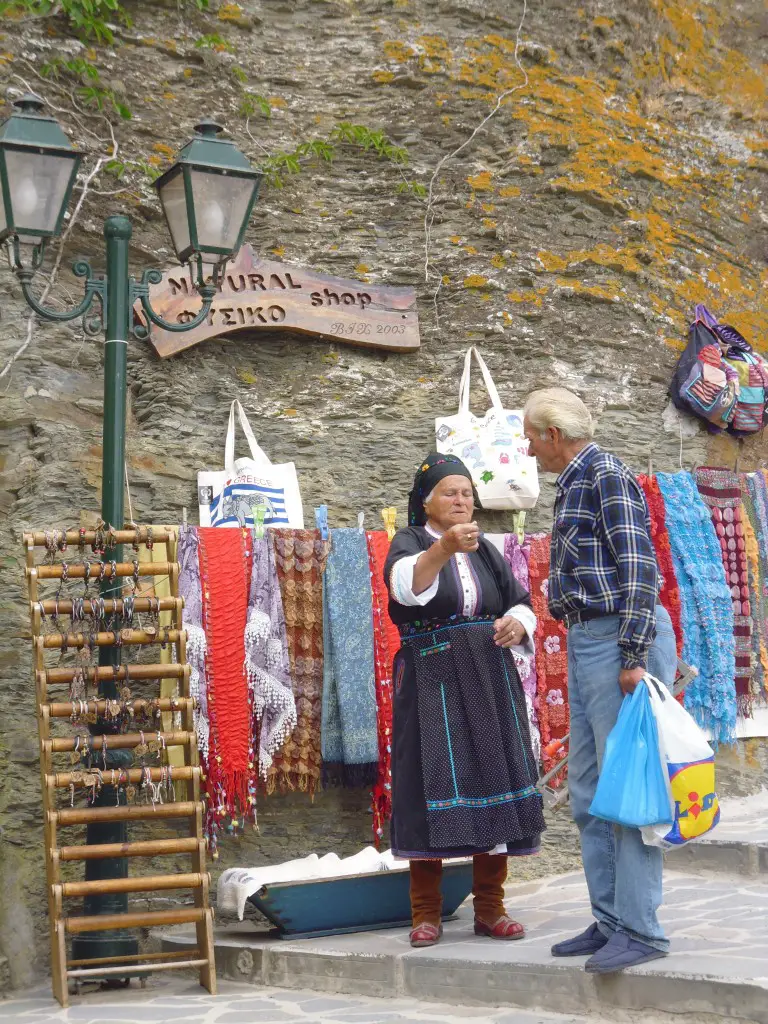 Under rated in my opinion is the seaside village further from Olymbos called Dhiafani.
Driving along, minding my own business an old lady is walking in the middle of the road.  I have no choice but to stop.
In she climbs to the back of my car, smiles a toothy (quite a few missing) smile, pats me on the shoulder and says
Drive
I didn't have much choice really did I.  Off we tootle, she chatting (my Greek's OK, but not brilliant) – me nodding and hmming and ahhing.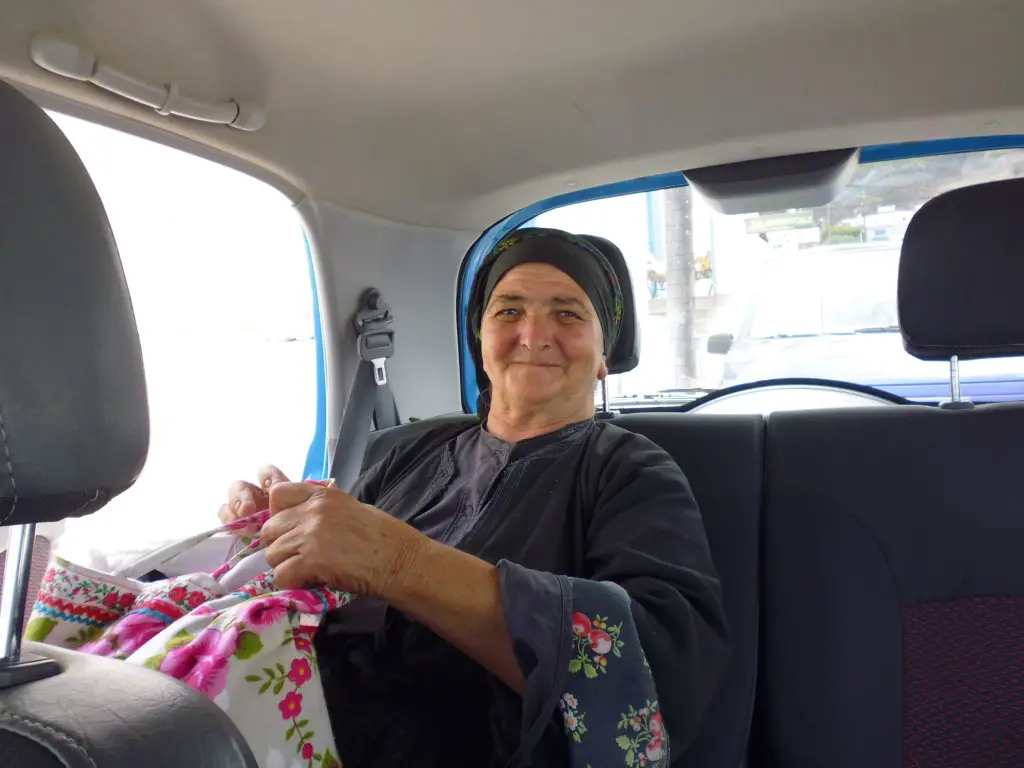 When we reach Dhiafani she climbs out, nods her thanks and off she goes.  How Greek!
I spent a pleasant afternoon researching and made time for a swim, then time for the hairpin drive back.
Thank you Karpathos, you've been beautiful in every sense of the word: food, breathtaking beauty but most of all – the people.  So far, it's the people.  Let's see if this continues throughout my trip in the Dodecanese.
All opinions offered here are my own.