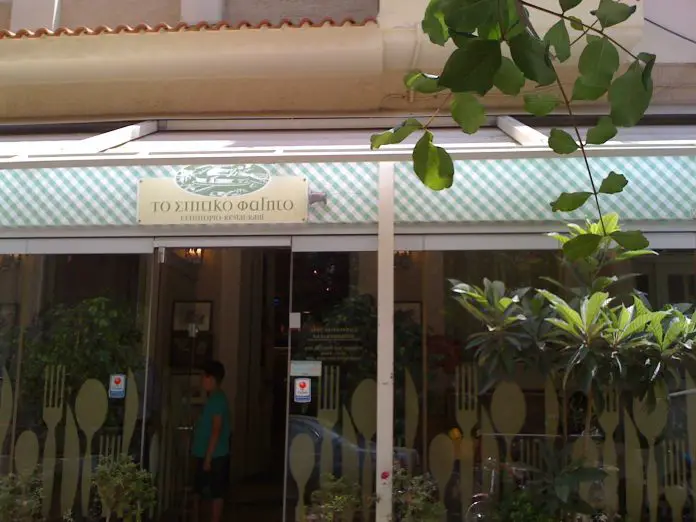 What an interesting find in my neighbourhood today!  You see?  Sometimes stumbling down the wrong street is no – in fact  – wrong.
I came across To Spitiko Fagito (The House of Food) , and whilst their website will tell you all about them, I wanted to share my personal experience.
Beef, pork fillet, salmon, stuffed vegetables, pasta, chicken with potatoes?
the toothy-grinning owner offered.  Hmm, I was spoilt for choice!  All looked delicious.  And home cooked that morning.  I glanced around me at the locals sitting amongst the lovely, airy decor – and chose the chicken.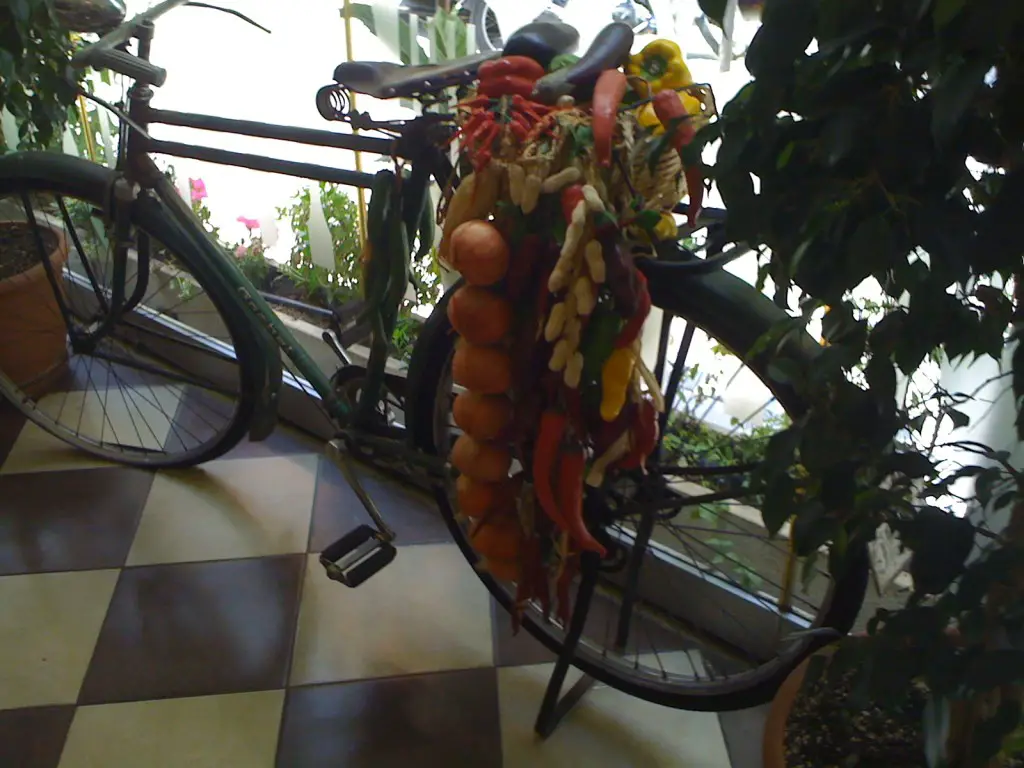 Tucking in, I couldn't finish it as anyone who's familiar with Greece will know, portions are huge!  The restaurant's been in the family for years – handed down for generations.
I was just so chuffed to find it in my nighbourhood, tucked amongst the kafineos, wisteria.  And the bill? 8 Euros 25 for a dish of chicken and potatoes, big bottle of water and bread.
Not bad eh!  I shall be going back for sure.