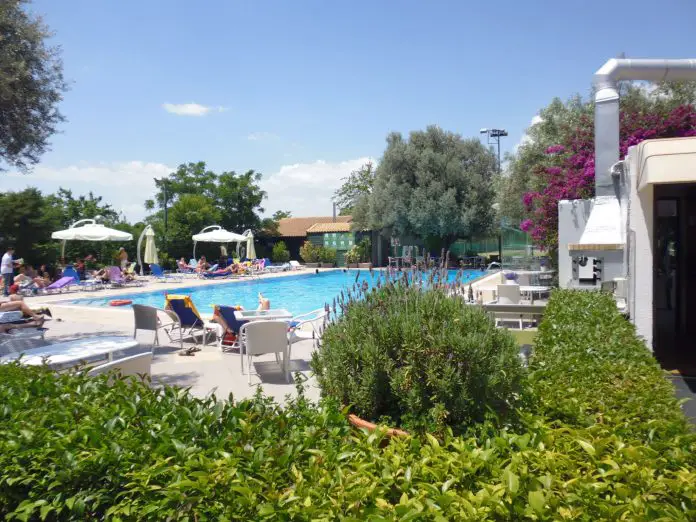 A glorious 28 degrees today – but I am in the middle of the city! I love the southern beaches, but they're a bit too far to venture out to by the time I managed to get out of bed.  My friend had told me about the Halandri Tennis Club, so I thought I'd give it a try.
Halandri is a suburb in the north of Athens.  Piling my lotion, swimwear and water into my gym bag, off I set.  It's not hard to get to – the best metro stop is Nomismatokopio on the blue metro line.
From there, walk along the main Mesogion road for about 7 mins, left at the first major lights (bus area 'Tombra') and walk up the street for about 500 meters.  It's well signposted.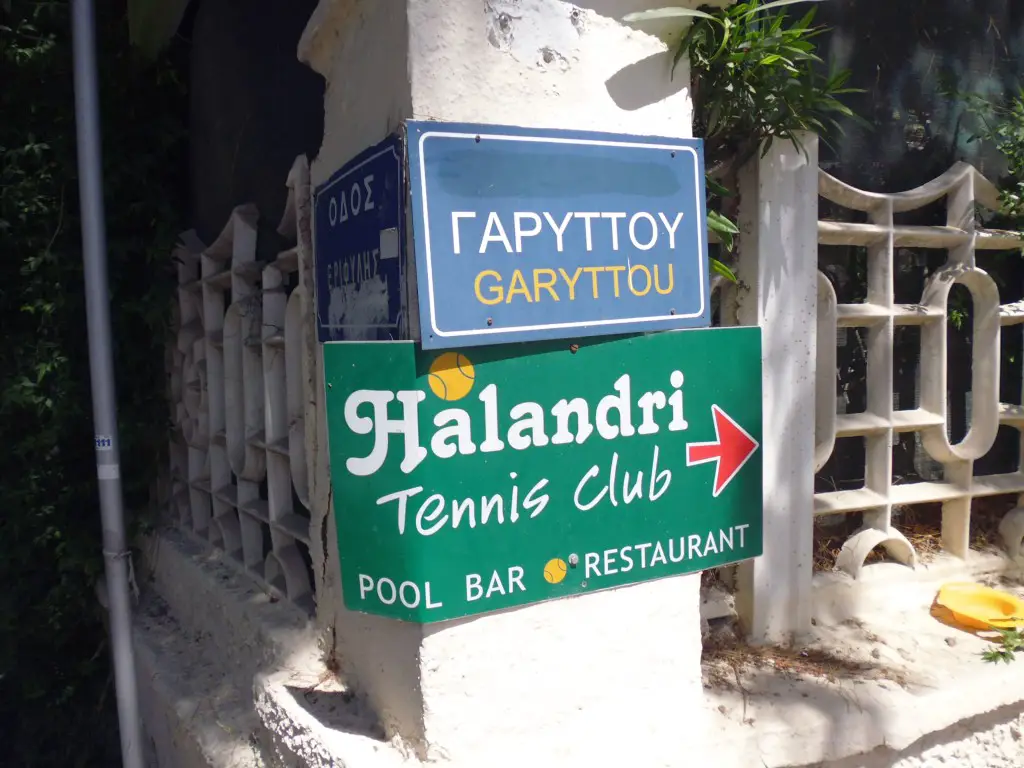 I entered the rather posh reception area, feeling a little under dressed. But I needn't have worried…the receptionist didn't bat an eyelid and quite happily took my 8 Euro entry fee.  This covered access to the pool and all facilities.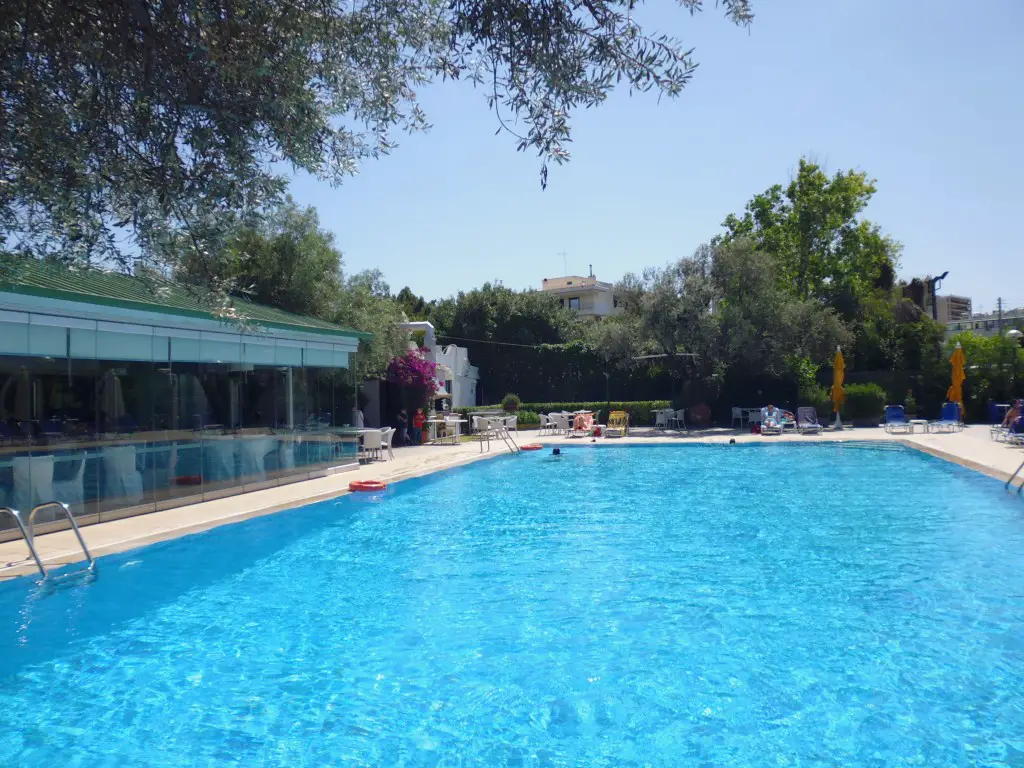 Gorgeous pool
Making myself comfortable on a sun lounger, I decided to brave the pool which contains natural spring water from their own well – apparently.  Yes, it was chilly and took me about 10 mins to enter – but how refreshing!
Frappe?
asked the young waiter as he sauntered up to my lounger.  No, not just yet.  I was content to sip my water, people watch and bask in the sun for a few hours before heading back home for a nap.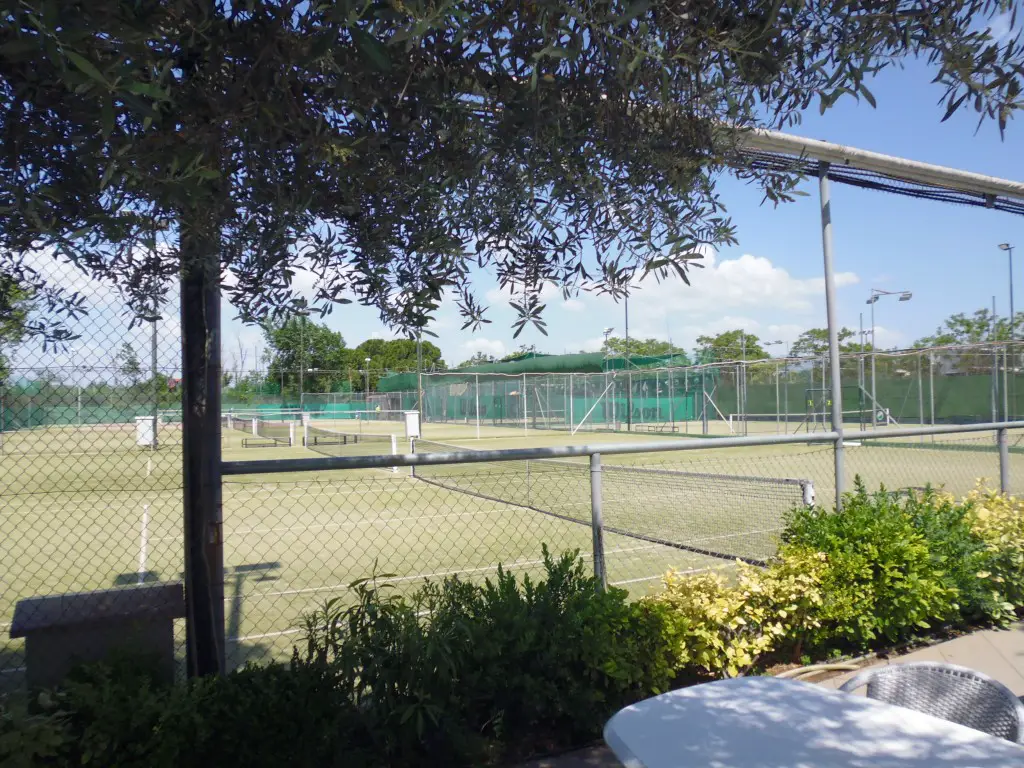 The Halandri Tennis Club is a fab price and blessedly, not horrendously busy (or at least it wasn't when I arrived at 12:30pm).  When I left about 2pm it was starting to fill up with mothers and their children, although the crowd is mixed and next to me were a couple of businessmen, and opposite by the tennis court a group of elderly gentlemen who looked like they belonged in a kafeneo!  Maybe this was their upmarket one.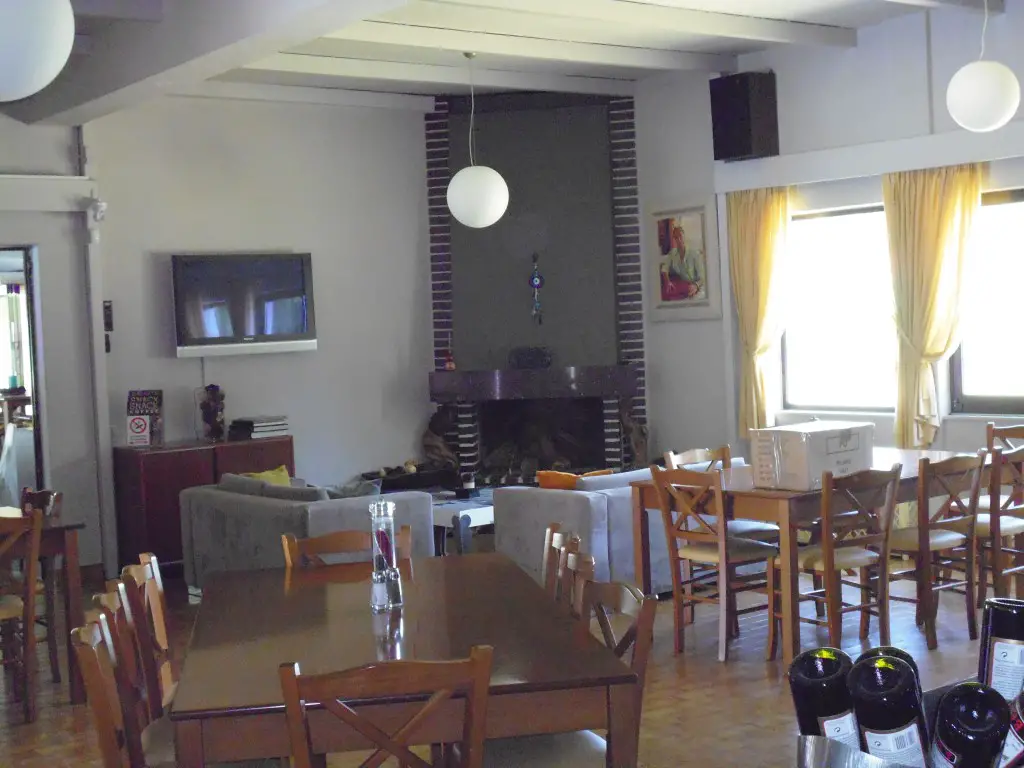 If you're in town for any length of time and thing you'll frequent it often, 100 Euros will give you a month's membership, 170 Euros two months.  I had a great time and whilst I won't shell out for a monthly membership, I sure don't mind spending 8 Euros to go for a swim…it beats paying a minimum of 20 Euros in a hotel pool.