Depending on which boat you catch from Rhodes, Kalymnos is between two and five hours away.  Apparently, Kalymnos island, Greece is one of the most wealthiest overall in Greece. I was lucky to be afforded the opportunity to visit this island on behalf of my Rough Guide research.
Where to stay – Kalymnos island – Greece
I loved staying at Villa Melina – a boutique grand old Venetian house in Pothia harbour, with a pool. The host spoke Greek, English, Italian and German.
The newly (2017) opened Arhontiko Hotel in Pothia is also gorgeous: small and affordable boutique with harbour views.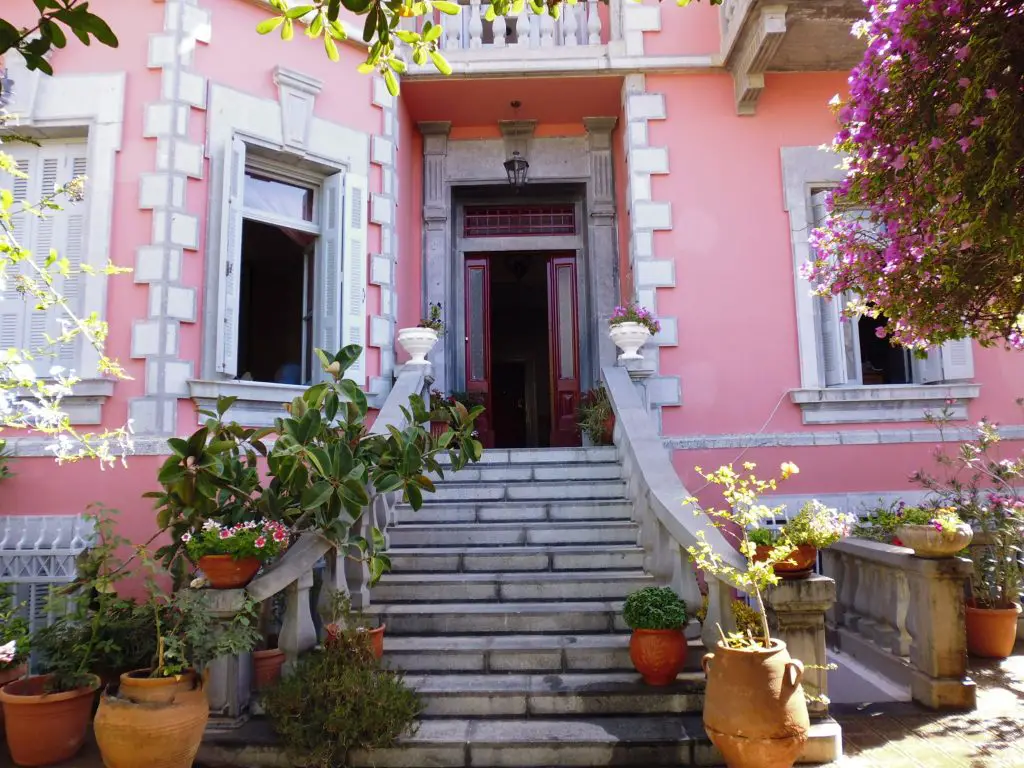 Discover Kalymnos island – Greece
The main town of Pothia – where the ferry docks, is bustling with tavernas all eager to get the custom of the many yachts moored in the summer.  To fully appreciate the island, hire a car and go to Vathy on the west coast, then up to Emborio, in the north.  English is limited in these places, but it's possible to get by with a smile and lots of hand gestures (See Google map above).
Not many British tourists visit Kalymnos, even though it is reachable by airplane. The small airport is located near Panormous in the west of the island.  Mainly German, Scandinavian and French tourists come here.
Pserimos island
Pserimos is a separate island just off the coast of Kalymnos and can be visited in a day.  There's not a lot here; the odd taverna and beautiful beaches.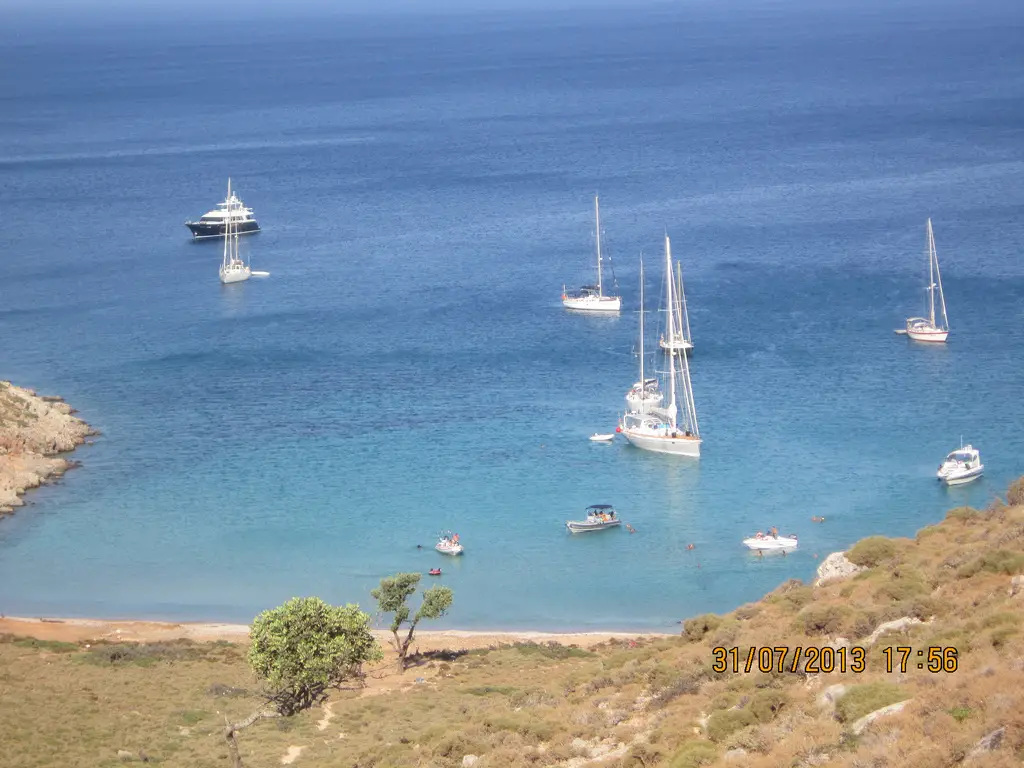 Photo by richard_munden

Discover Kalymnos island, Greece – Sponge trade
Kalymnos became famous for its sponge trade.  Many Kalymnians made their wealth from diving for the Mediterranean sponges and selling /exporting.  One thing's for sure, buy a sponge from here and you know it's a genuine one, from the Med.  Buy one from a tourist shop in Plaka, Athens and it's most probably imported from the Caribbean or Costa Rica.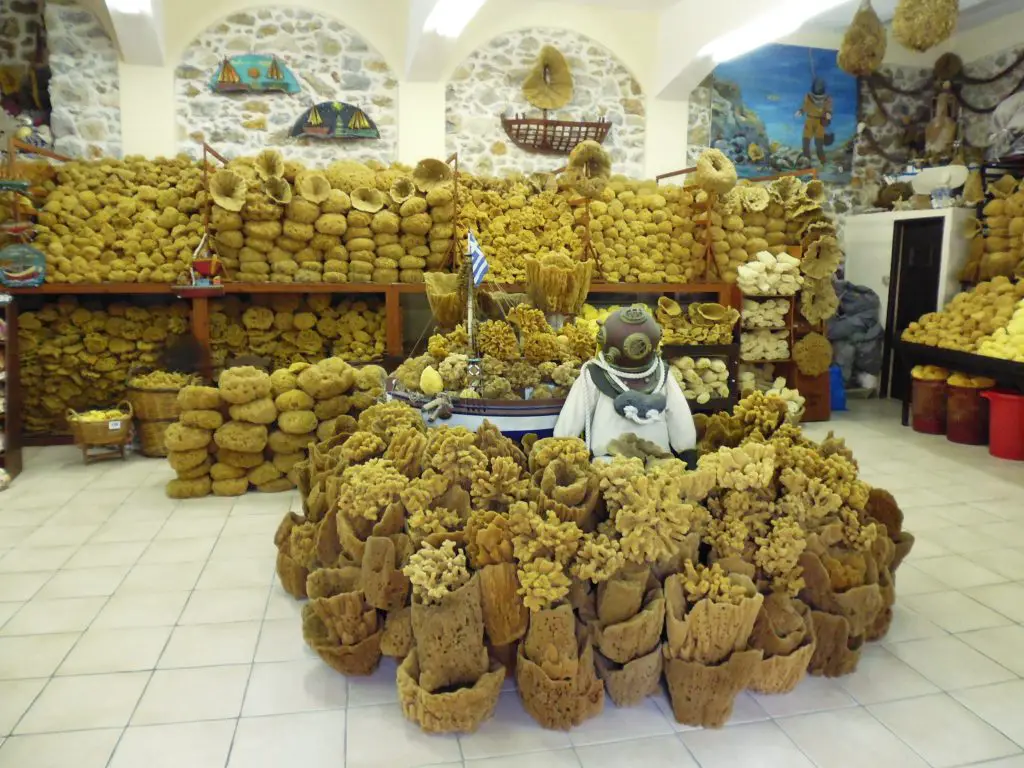 Kalymnos island, Greece for walkers
Lastly, with its mountainous terrain, Kalymnos is popular for walkers.  Not me though, once my research was done, I was quite happy to relax in the heat by the pool or the sea.
See Hiking on Kalymnos for more information.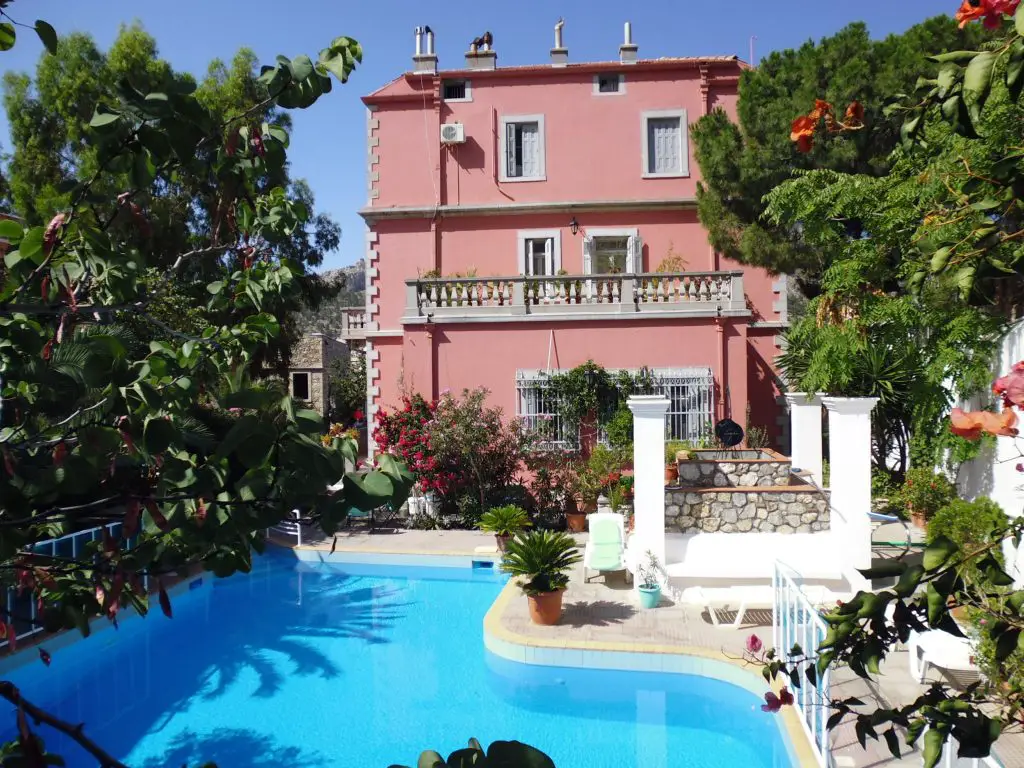 All opinions and views expressed here are my own.
PIN for later