Athens, Greece is a city blessed with it all; an ancient capital with enviable famous sites, yet also some hidden spots, see my Insiders Guide to Visiting Athens for more.
Within half an hour you can be along the Athens Riviera and visit geological phenomenons such as Vouliagmenis Lake where you can swim in natural spa waters with Gara Ruffa fish.
Athens is also surrounded by three mountain ranges. One of them – Mount Parnitha –  is a densely forested area to the north of the city with a hidden secret: an abandoned royal estate.
Mount Parnitha – Athens
30km/19 miles north of Athens and you'll come to a densely forested mountain range – although in recent summers, wildfires gradually take their hold such as in 2005 and 2007.  it has national park status and Parnitha's highest peak sits at 1,413 meters/4,636 ft.  The peak has a casino in which was once a hotel.  It offers magnificent views of the surrounding area and not only, but also out to sea and the nearby Saronic islands.
It's possible to reach the casino either by specially laid on bus from the city centre or you can drive, but a popular way is by cable car.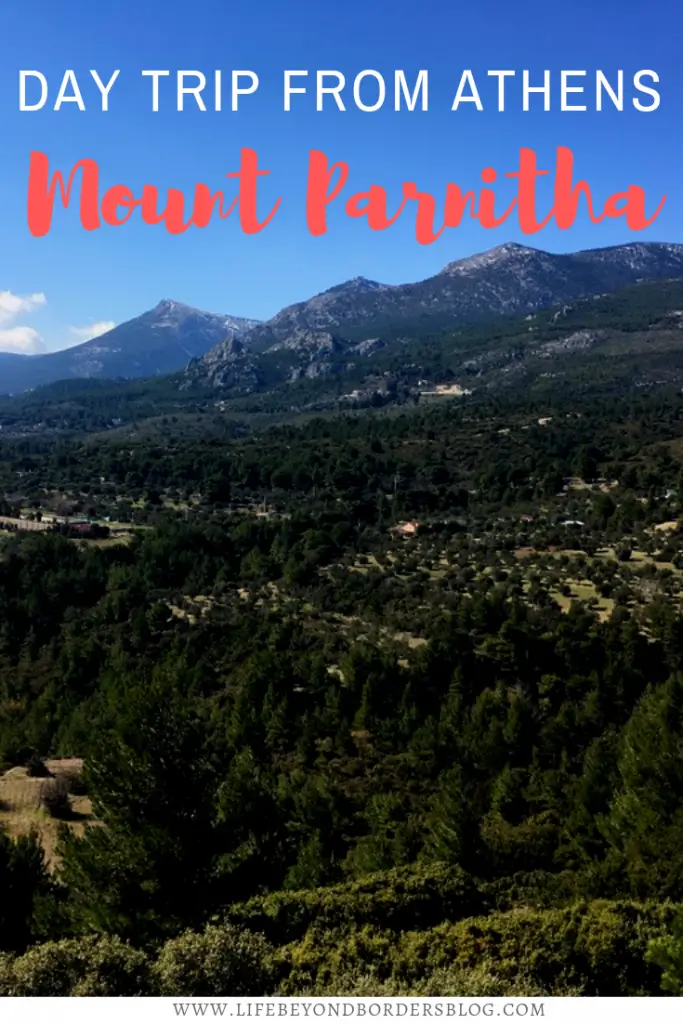 Tatoi Royal Estate – Mount Parnitha, Athens
Only 30 minutes by car from Athens city centre, within the national park you come across the best reason for visiting Mount Parnitha, Tatoi – the abandoned royal estate of the original Greek Royal Family and the birthplace of King George of the Hellenes.
The property and its various farm buildings, even a designated cemetery for the old Kings and Queens of Greece, are spread out over 10,000 acres/4047 hectares where you can wander around and see, for example, the old winery, stables, pigsty's and dairy.
It has a chequered past as the estate was:
destroyed by fire in the early 1900's, possibly arson
taken by the Greek state when the Royal Family was banished from the country.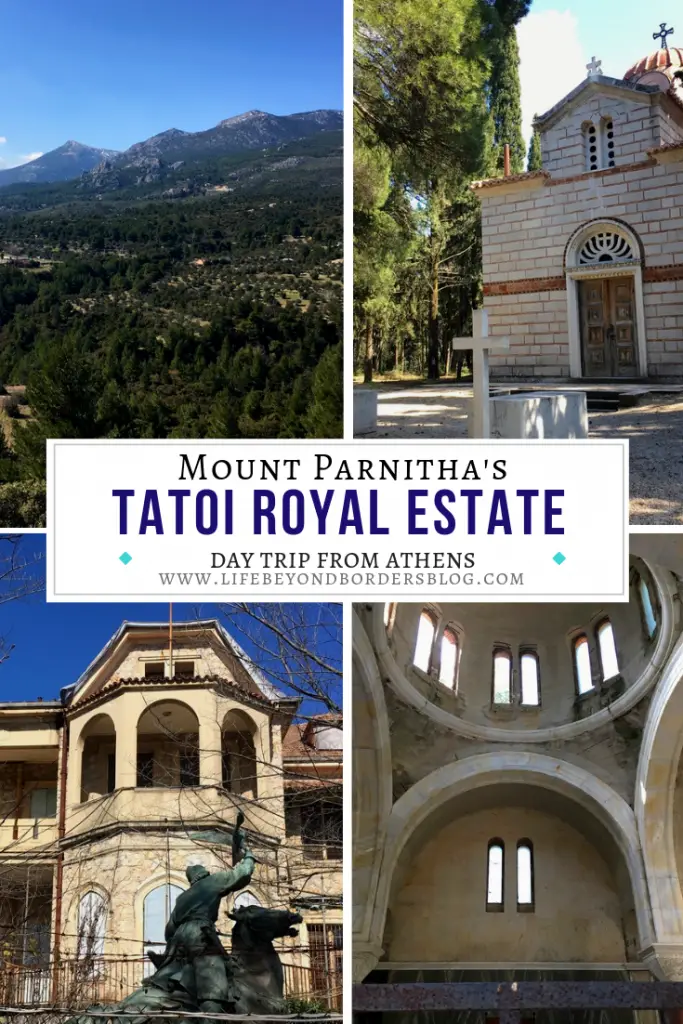 In front of the main 'palace' itself is an empty swimming pool and the whole area – both the open spaces and woodland – makes for a wonderful place to walk around, hike on various trails and see an alternative side of Greece's history.  Many Athenians come here from spring to autumn to picnic in the open fields around and whilst the actual buildings cannot be walked inside for safety reasons, it's possible to get up close.
I loved my afternoon there and would go back in warmer weather for a picnic.
Tips for the Tatoi Royal Estate and Mount Parnitha, Athens:
Tatoi is free to enter – there is no 'entry' fee as such because it's open land and abandoned buildings
Be sure to drive. It's a 30 minute drive from the centre and also means you can go on and explore more of this mountain.
PIN for later