When my friend and fellow writer suggested I come and visit her on the Cycladic island of Sifnos, Greece, I jumped at the chance.  Her home is located in a tiny village (if it can even be called that) of Eleimonas, but within walking distance of the main town of Sifnos – Apollonia (warning; many steps involved!).  But as she's also a writer, the place is a perfect retreat from the 'action.
Sifnos Greece: facts
Sifnos is approximately 3 hours by high speed ferry from the Athenian port of Piraeus, 5 – 6 hours by normal ferry.  Warning: a one way ticket on the high speed cost me €51 – and that wasn't even high season! Alas, their timetable is more frequent so it suited me to take this option.  In the summer months, there is also a connection between the nearby Cycladic islands of Milos, Serifos and Kythnos, all worth a visit.
Beaches on Sifnos, Greece
Sifnos offers a variety of beaches, mostly sandy but also some of the flat rock variety.  My favourite was the port beach of Kamares. Easily reachable by public transport (a bus – think coach – runs every hour to and from the port in the summer months offering air-conditioned comfort; at time of writing, €1.80 for a one-way fare), it's a particularly shallow beach making it a great option for the whole family.  Sifnos was also the first Greek island to be connected to a purification and waste treatment plant, making Kamares beach and port one of the cleanest.  Kamaras beach also offers a choice of tavernas and cafes to relax in…not playing loud music to intrude on your restful day.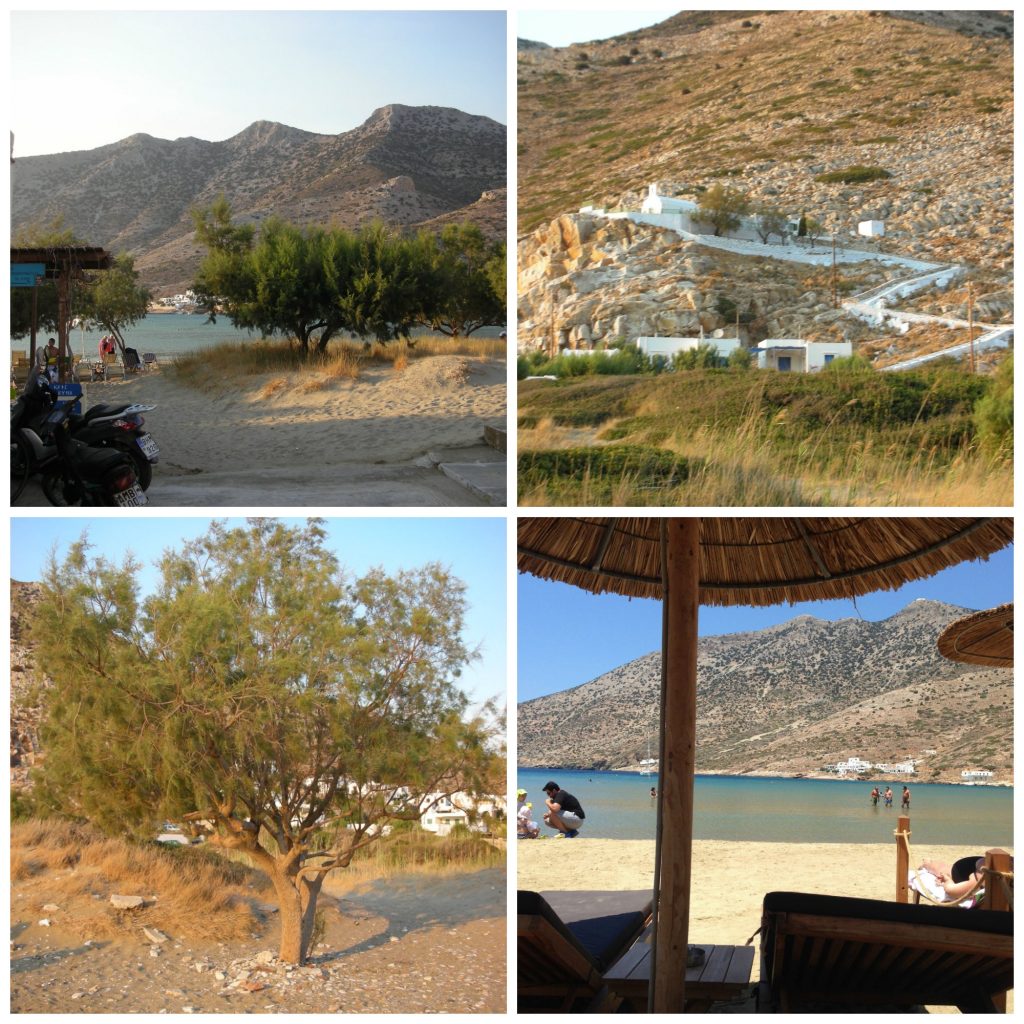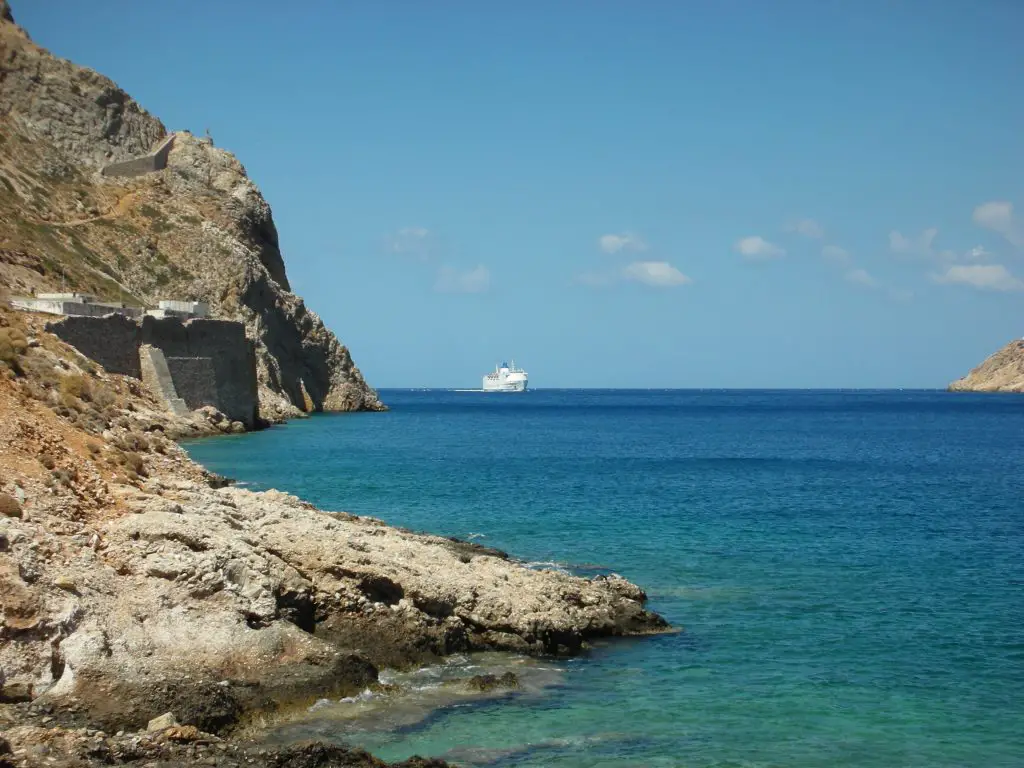 Sifnos, Greece:  churches
It's reputed that Sifnos has 365 churches and monasteries, one for each day of the year and ranging from the tiny ones that can be found in the backyard of some people's homes, to the monasteries of Agios Simion and Proffitti Elias – set atop the highest mountains of Sifnos.  In the cool of the morning or evening, I'd love to take a wander around them.  One day, I vow to try to see every one of them!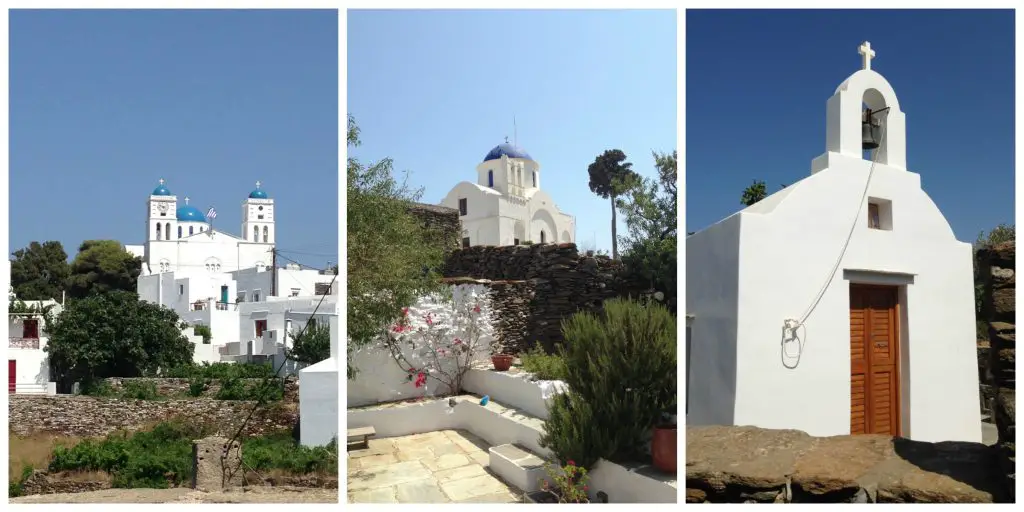 My favourite part of my short stay on Sifnos was wandering the back streets of the town of Apollonia.  The narrow streets with tiny shops open until late at night have a very Mykonian feel to them, but without the crowds.  Oh, that plus the fact the local International Bookshop is selling my novel Girl Gone Greek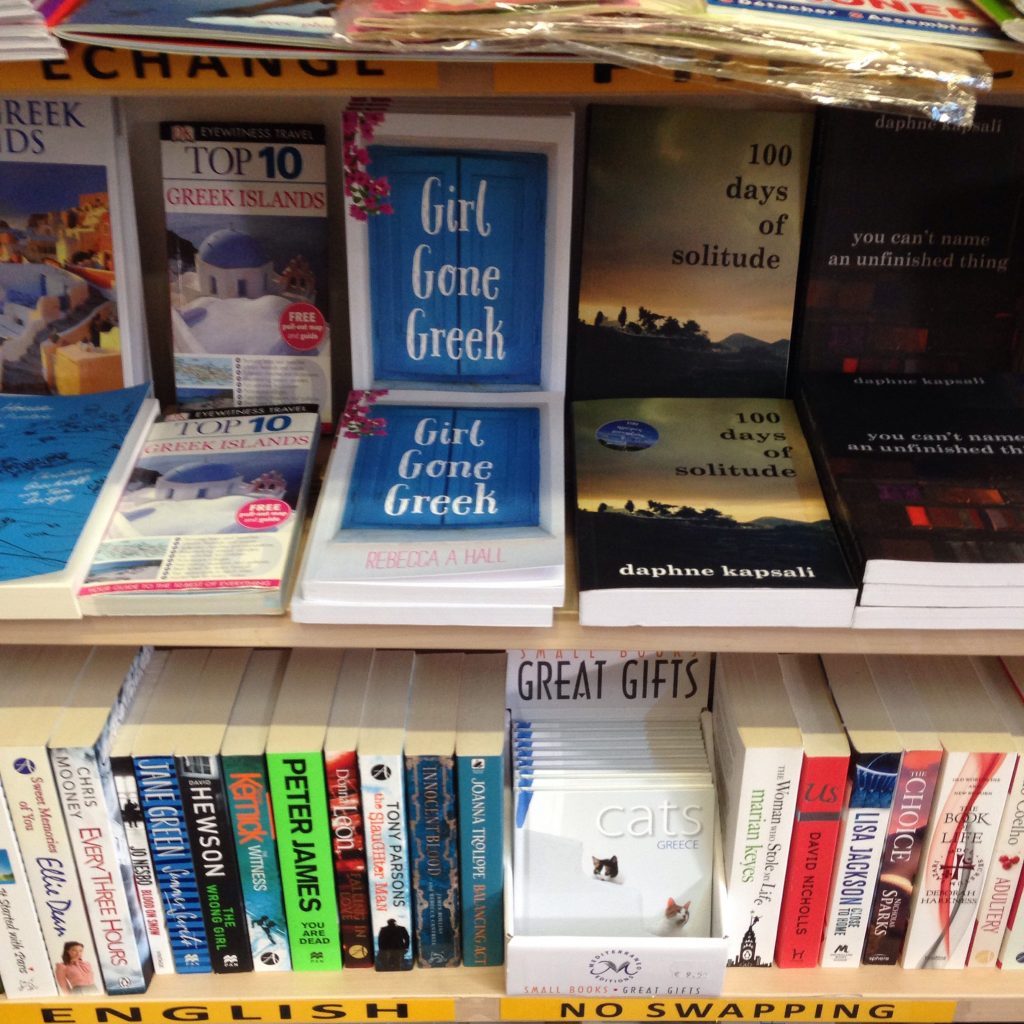 The great thing about Apollonia is that many of the locals can be found here, so if you choose to stay here, you'll be away from the tourist crowds with a more authentic Greek experience, yet easily accessible to other areas of the island – through hiring a car, moped or taking the bus.  It's also located further up into the hills, hence gets more of a breeze and is cooler in the summer months.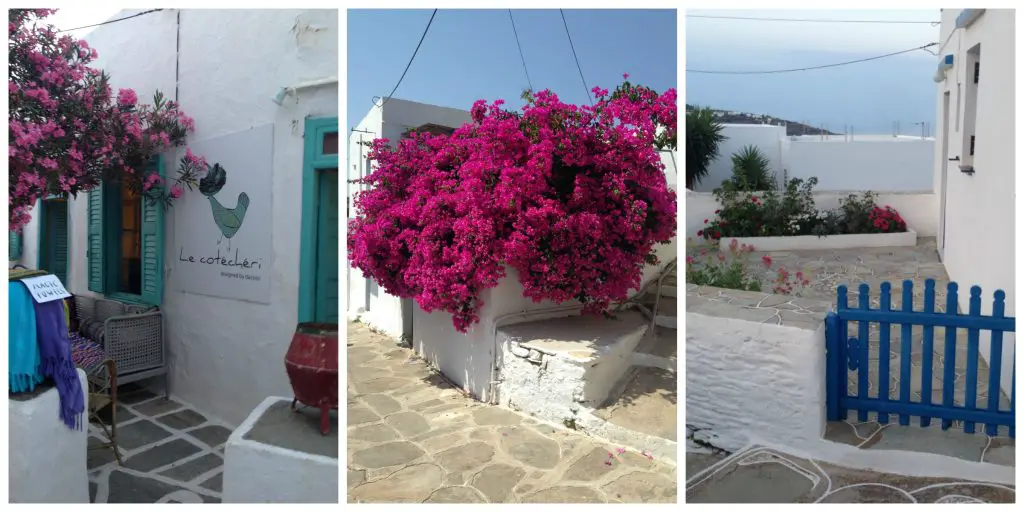 Sifnos island – Greece: Plastic bag initiative
Did you know that Sifnos is one of the first Greek islands to move away from using plastic bags?  It's encouraging all tourists and residents to buy and re-use their 100% re-usable cotton bags.  More info can be read here.
I can't wait to come back to Sifnos again and stay!  It's a quiet and inspiring place with friendly people and a relaxed vibe. Be sure to put Sifnos on your itinerary when you visit the Cycladic chain of Greek islands.
PIN for later