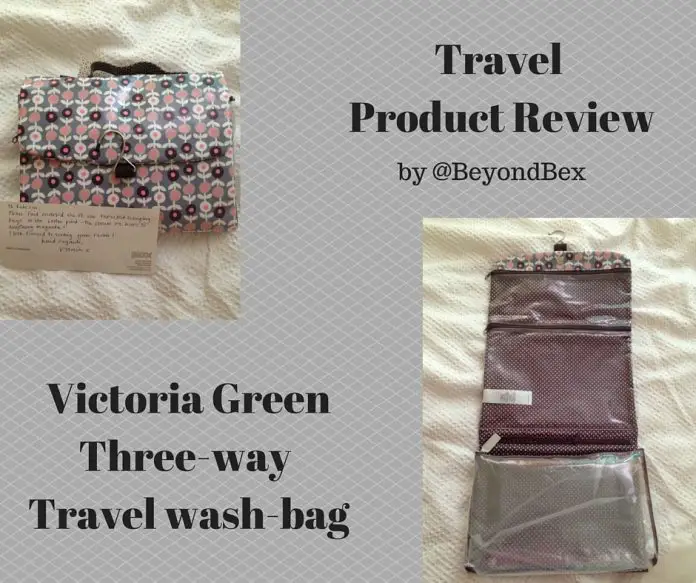 ** Thank you to Victoria Green for providing the three way hanging wash-bag in Lorton Print in Smoke design for review. Despite any complimentary services received, all thoughts and opinions remain my own.**
---
As part of the travel products that I am trialing as I navigate my way around the globe, one of the most practical yet 'pretty' and boutique is the Victoria Green three-way hanging travel wash-bag.
Who and what is Victoria Green?
Victoria Green is the name of the person who designs the wash and make-up bags, plus the name of the label.  She'd been designing products for the British High Street stores for over 20 years, when in 2014 she decided to strike out on her own!  Based out of her studio in Brighton on the south coast of the UK, each of her travel wash and make-up bags have their own distinct design and attention to detail.
I contacted Victoria after seeing her advertisements for her products on Instagram.  After email correspondence, within a few days this beautiful three way hanging wash-bag was delivered to me.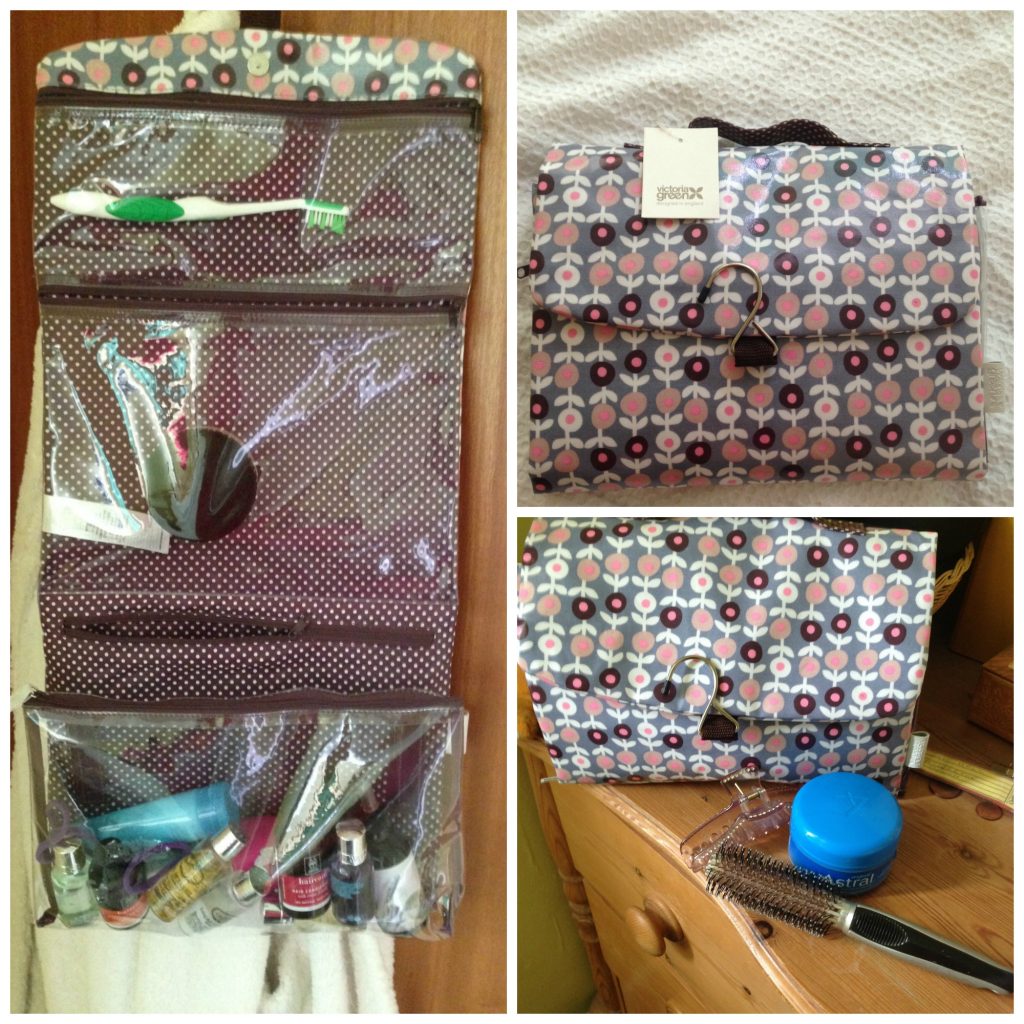 I was honoured to discover it was their brand new design, due to be released on the market in August 2016.
Victoria Green Travel wash bag in action
Since I received my product, it's been to some pretty unique and far reaching places; Falmouth in Cornwall where I took a short break, the Greek island of Sifnos and a seven day Aegean Islands cruise around the Mediterranean.  Each time, my travel products have packed neatly into one of the four pockets, it's folded up and secured well with the popper stud and the added bonus; I can carry it separately if I want with the useful handle.   Also, the clear pouch at the bottom is detachable, meaning I can place make-up items in there and keep it separate.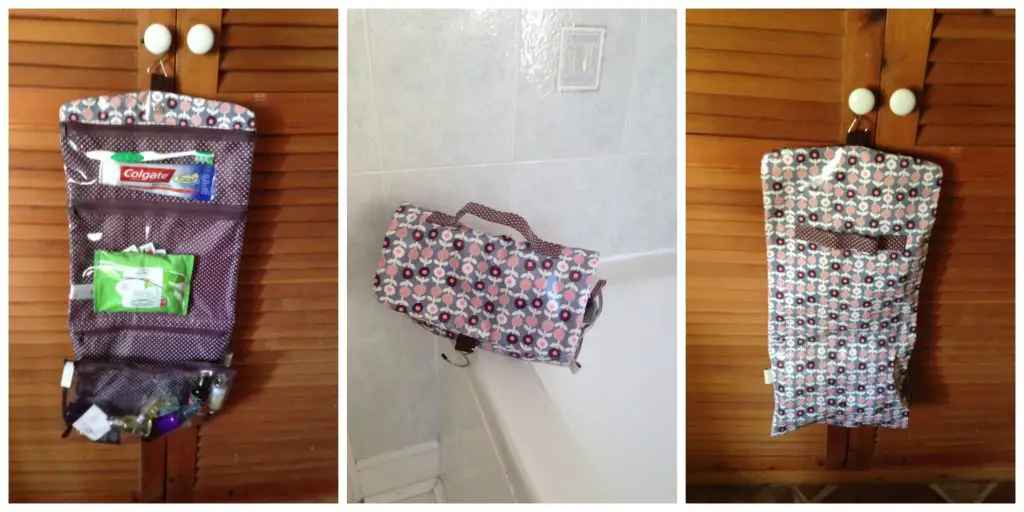 Usually I'm a practical traveller and prefer functionality over aesthetics, but the Victoria Green travel wash-bag, for me, has it all.  Made from 100% polyester it easily wipes clean, can be laid flat out in your bag if you've packed a lot of clothes and can't squeeze the wash bag in folded up.
It's great for a short break, week's holiday or a long haul trip.  In fact, Victoria's products are made with all sorts of different breaks in mind; Long-haul, Mini-break and Gym & Swim meaning there's a Victoria Green travel wash-bag, make-up bag and even vanity case for all occasions.
Victoria Green Travel Wash-bag facts
For sale in UK High Street stores such as Debenhams, FeelUnique, Very.co.uk and Littlewoods. You can also buy direct from her website.
From August 2016 her new brands will be on her site, so double check for prices.  There are also regular sales.
Final say
As a regular traveller, it's great to finally find a travel wash-bag that offers me more than practical use.  I like to be 'girly' and the Victoria Green three-way travel-washbag Lorton Print in Smoke design has it all…it gives me the chance to feel fashionable and functional all at the same time.  Thank you, Victoria – I can see it will last me a long time and experience many more future destinations with me.